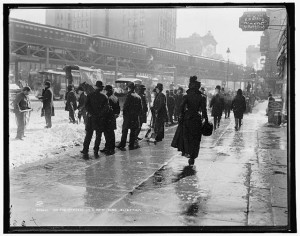 (click for larger view)

1899 "On the streets in a New York blizzard." I can't quite figure out where this is taken. Any guesses?
Photo taken by the Byron Company, one of the city's leading photography studios of the day. Remarkably, a descendant of founder Joseph Byron still operates a photo studio today.
From the Library of Congress