PODCAST Sick of Donald Trump yet? (Probably.) Figured him out yet? Is he a financial wizard, reality sideshow, or political distraction? Or all of the above? The solution may be contained in the roots of his fortune — a saga that stretches back to the 1880s and begins with a 16-year-old boy named Drumpf who made his living in a barber shop. The story unfolds during the early days of Queens, a borough once sparsely populated but by the 1920s, a land ripe for growth.
By the 1960s, Donald's father Fred had built thousands of middle-class homes throughout Queens and Brooklyn and embroiled himself in some controversy regarding the remains of two Coney Island theme parks. The Donald built upon his father's reputation to become a successful Manhattan developer and a flamboyant celebrity with seemingly bottomless levels of lucre. But of course everyone has their limit.
FEATURING: Trump Tower marbles, a miracle on 34th Street, and the magic that would have been Television City.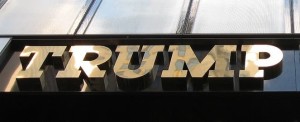 A home building frenzy in Woodhaven, Queens, at the corner of 64th Road and Woodhaven Boulevard. A massive population influx into the borough induced home development at a rapid pace. Fred Trump's first constructed homes were in the neighborhood in the 1920s.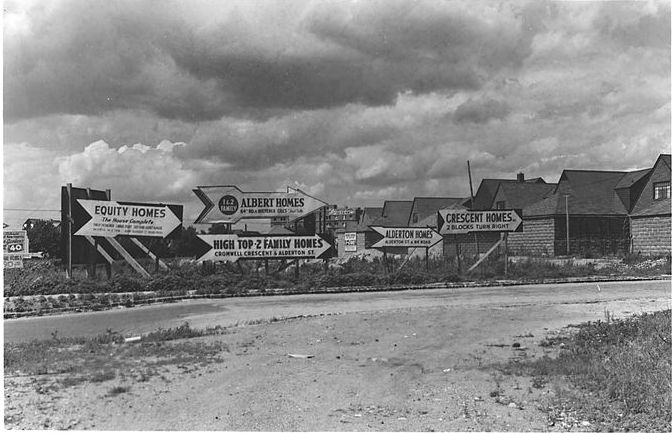 Donald and his father Fred Trump, two of the most powerful developers in the city by the 1970s and 80s. Of course, the elder Trump constructed mostly dwellings for the middle class, while Donald focused on the wealthiest New Yorkers.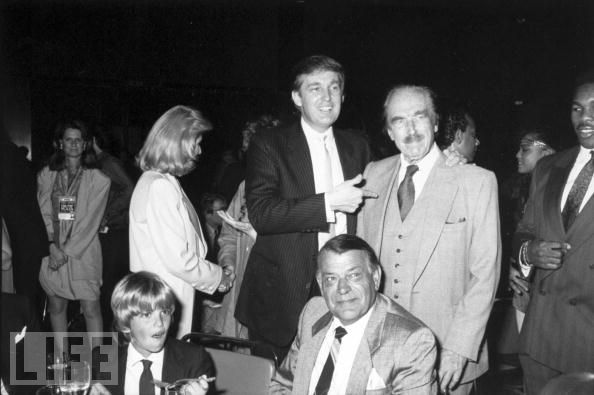 Trump Village, Fred Trump's largest apartment co-op when it opened in 1964. (Courtesy flickr/TheFadedPast)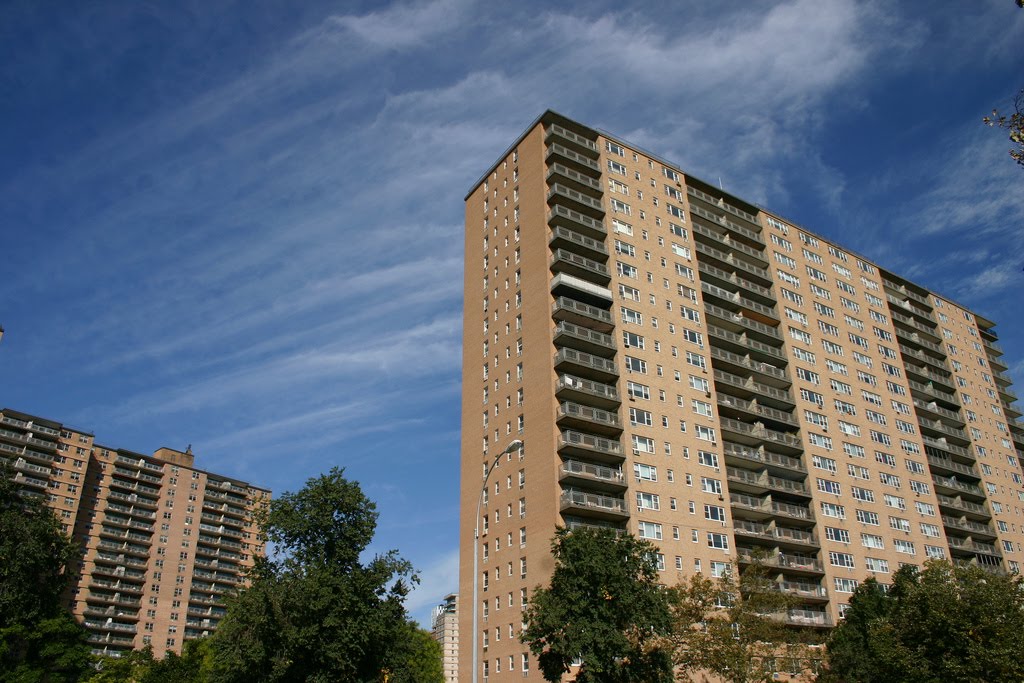 The Hotel Commodore under construction in 1918. Sixty years later, young Donald Trump would redevelop the property to become the Grand Hyatt, encasing the stripped-down hotel in a sleek glass tower that literally reflects Grand Central on one side, and the Chrysler Building on the other (below). (1918 pic courtesy NYPL; modern pic courtesy flickr/kw-ny)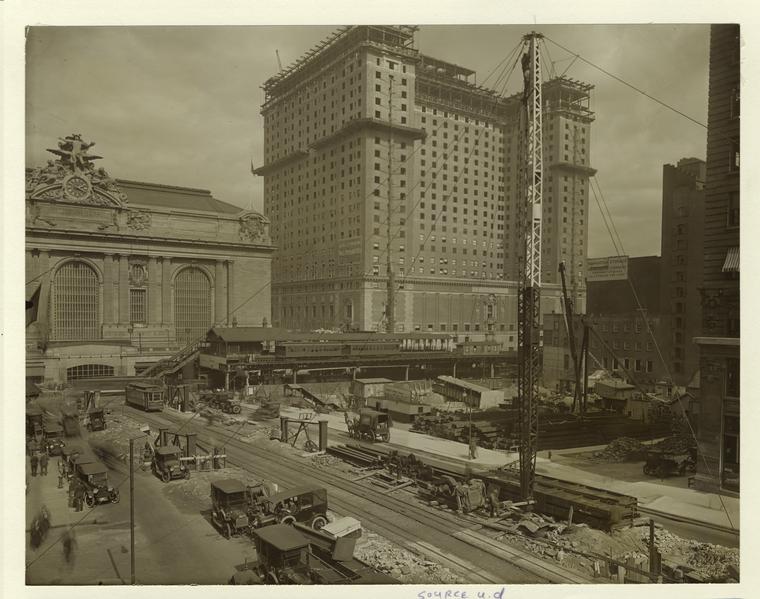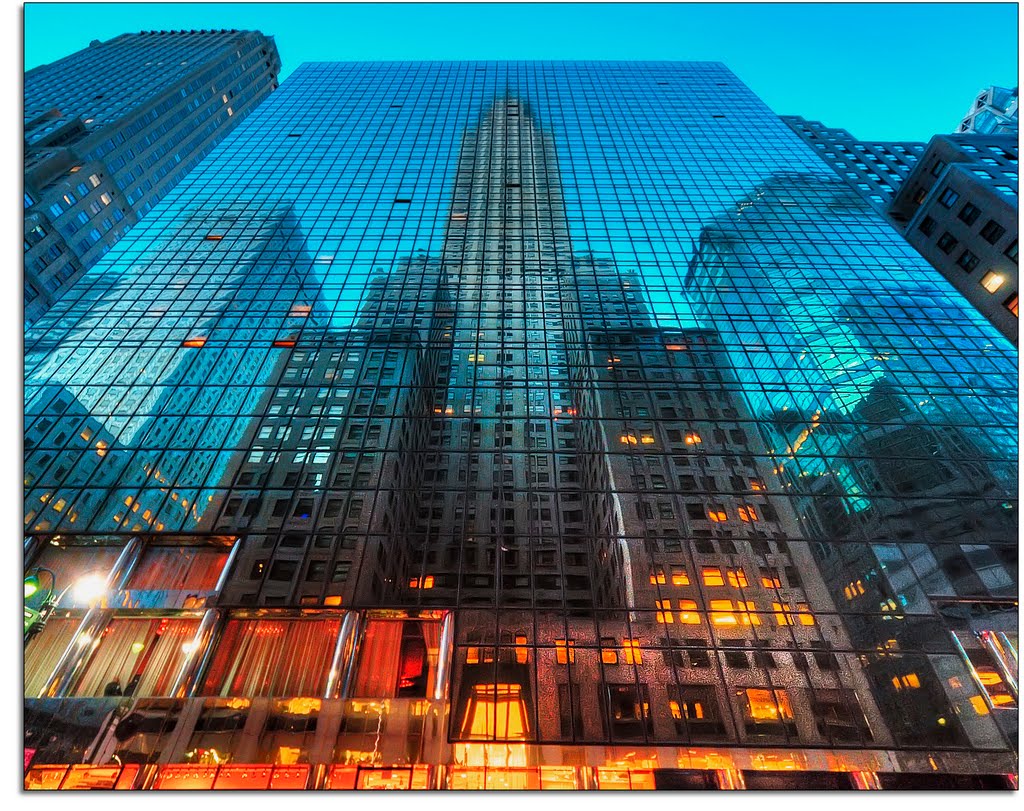 Trump rode a wave of personal connections, business drive and opportunity to become New York's hottest developer by the 1980s, fueled by media attention and spectacle to become one of New York's most ubiquitous celebrities.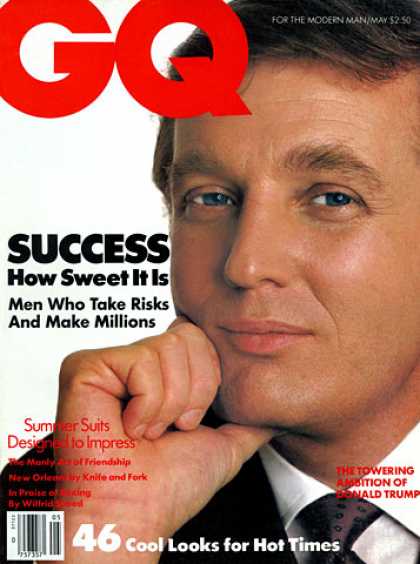 Does anything typify New York in the 1980s more than Trump Tower, that fortress of wealth gleaming with imported marbles, finished in 1983 and offering the most expensive apartments in the city?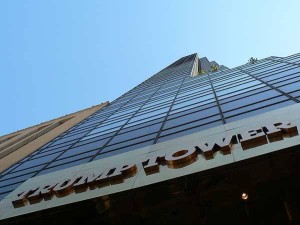 Bonwit Teller, the luxury department store that had the misfortune of having an address that Trump wanted for his Trump Tower.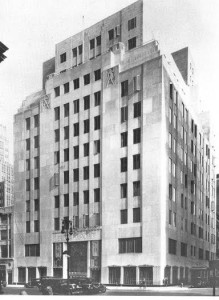 Behold — Television City, the Trump plan for the west side involving a 152-story skyscraper and a studio for NBC, originally at a total of 16 million square feet of space.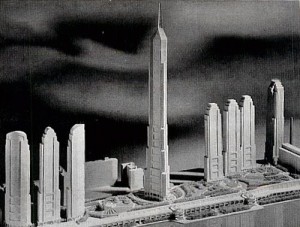 Trump the Game! From 1988. "It's not whether you win or lose. It's whether you win!"

Photos at Wollman Rink and of Donald/Fred courtesy Google Life images