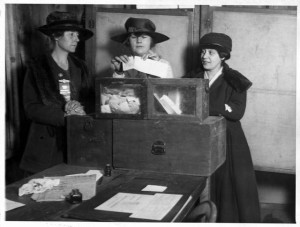 We were nominated this year for Best Travel Podcast in the 2011 People's Choice Podcast Awards. Thanks to everybody who submitted our show for consideration!
The voting for the awards begins today. You can visit once a day between now and next Friday, October 21. Just visit their website and click on the Bowery Boys at the bottom of the list in the category of Travel.
Of course, while you're there, support your other favorite podcasts with a vote in several other categories. There are several history themed shows in the Education category, including The History Chicks and Hardcore History.
Tom and I really, really appreciate your support. There's not a huge prize attached with this honor, but every little bit of recognition helps as I try to expand the Bowery Boys into other realms beyond the podcast and the website. Plus, you know, voting for stuff is fun!
You can cast our ballot here: Podcast Awards
(You'll be interested to note that we are up against five podcasts that are Walt Disney themed. But where would Disney be without New York, hmm?)
Above: New York women voting for the very first time, 1917. Picture courtesy the Library of Congress