Butch Cassidy and Harry Longabaugh (aka the 'Sundance Kid') were notorious Western outlaws of the 1890s-1900s who were rendered into romantic icons courtesy Robert Redford and Paul Newman. Â I did not realize these two scalawags had any connection to New York City until I watched this clip from tonight's PBS American Experience documentary on the adventurous criminals (fast forward to minute 40:
Here is the photo of Longabaugh and Etta Place, taken at De Young's photo studio at 815 Broadway: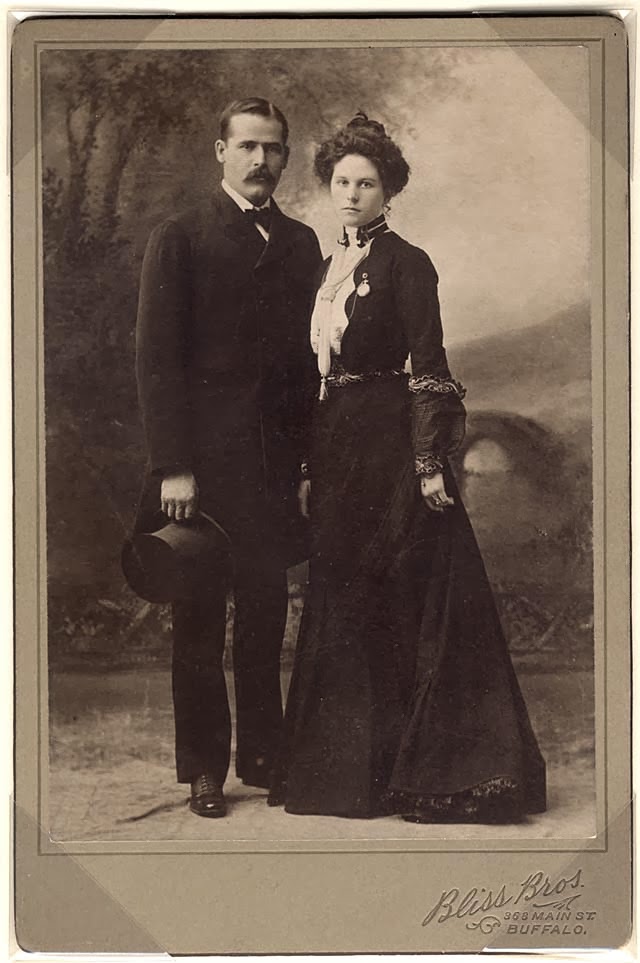 This is not New York City related in anyway, but I just loved finding this headline in an 1898 issue of the Salt Lake City Herald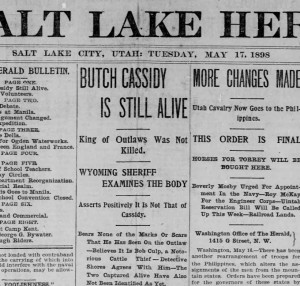 The American Experience film Butch Cassidy and the Sundance Kid was originally broadcast in February 2014.
Picture at top: Harry A. Longabaugh, alias the Sundance Kid, Ben Kilpatrick, alias the Tall Texan, Robert Leroy Parker, alias Butch Cassidy; Standing: Will Carver, alias News Carver, & Harvey Logan, alias Kid Curry; Fort Worth, Texas, 1900.