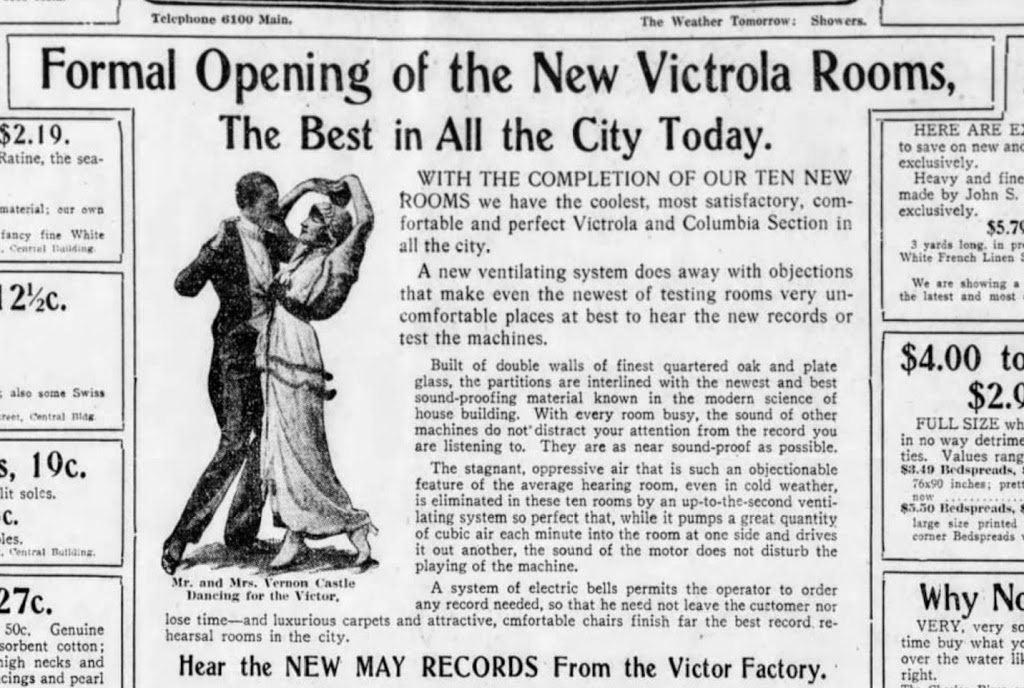 One hundred years ago today, the Abraham & Straus department store on Fulton Street (today's Brooklyn Macy's location) kicks off the borough's deep affection for record albums with newly designed listening stations, touted in this Brooklyn Daily Eagle advertisement as the best in the city (and it probably was).
As the advertisement proclaims: "With the completion of our ten new rooms we have the coolest, most satisfactory, comfortable and perfect Victrola and Columbia Section in all the city.

A new ventilating system does away with objections that make every the newest of testing rooms very uncomfortable places at best to hear new records or test the machines.

Built of double walls of finest quartered oak and plate glass, the partitions are interlined with the newest and best sound-proofing material known in the modern science of house building….. They are as near sound-proof as possible."
Below: Abraham & Straus on Fulton Street, 1904 (courtesy Brooklyn Public Library)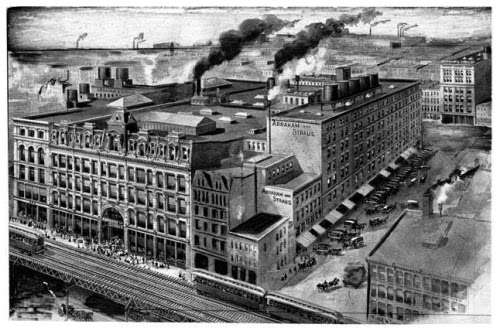 By 1914, many discs could be played on both Victor Talking Machines and Columbia Grafonolas, so no CD-vs-vinyl format decisions to make!
Among the newest album releases that month were instructional dance albums by Vernon and Irene Castle, starring later that year in the hit Broadway musical Watch Your Step, written by Irving Berlin. There's also a new album by Victor favorite Enrico Caruso (pictured below on the cover of a 1913 trade magazine):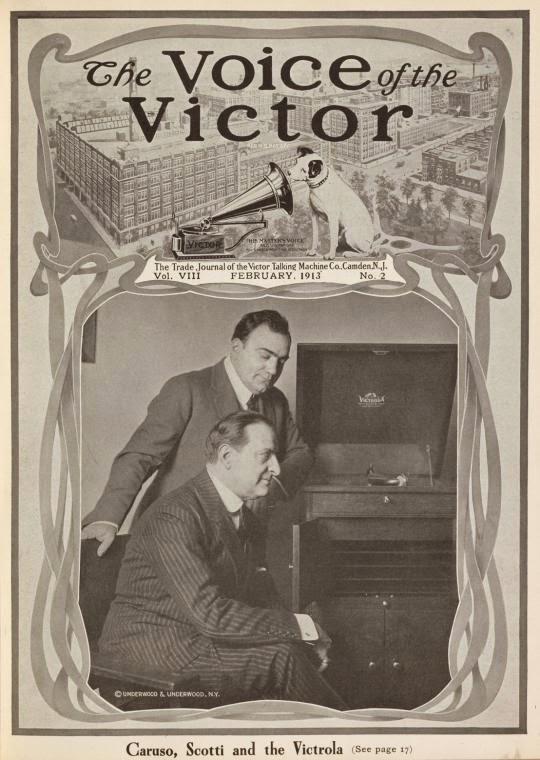 You can find the advertisement above in the Brooklyn Daily Eagle (April 28, 1914 issue).