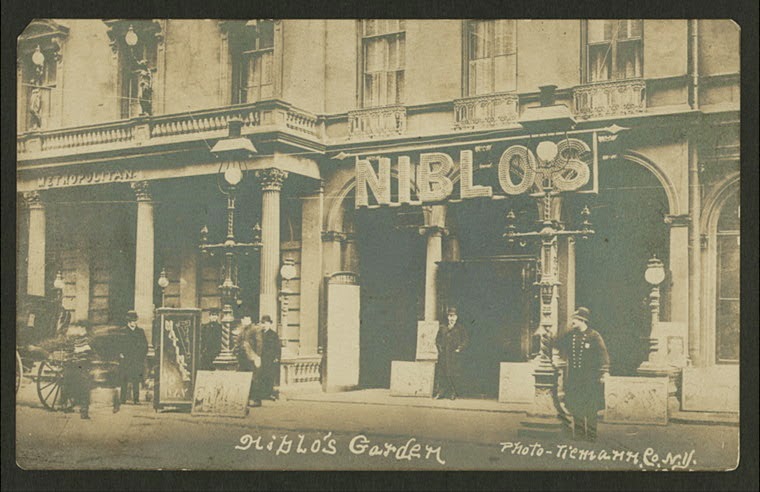 It's the return of Niblo's Garden, the 19th century pleasure garden and entertainment palace once on Broadway and Prince Street! Except this time around, it's in a cemetery.
Niblo's is perhaps most famous as being the site of the first Broadway musical (at least, some form of it). The venue's impresario William Niblo is buried at Green-Wood Cemetery, and it will be here this Saturday that Niblo's vaudevillian spirit comes alive. In fact, his mausoleum here was meant to host entertainment!
From Green-wood's event site: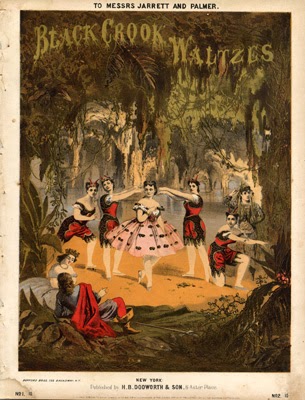 "Imagine an outdoor pleasure dome, strung with lights, adorned with fountains and featuring the top musicians, dancers and entertainers of the time. That was the scene at Niblo's Garden – the premier entertainment house of the 19th century.
Niblo himself had a habit of turning his Green-Wood mausoleum – built years before his death – into a pleasure garden of its own, with friends, picnics and goldfish-stocked ponds.
Join author, historian, and Niblo expert Ben Feldman to bring the glory of Niblo's Garden to Green-Wood! Enjoy an evening picnic around the beautiful glacial pond Crescent Water, and take in an evening of showmanship in front of the grand Niblo mausoleum.
Bring a blanket, some snacks and drinks, and you'll be dazzled by fire jugglers, singers, even famed knife thrower Throwdini! – all under paper lanterns and a starry sky."
Saturday, July 12, 7:00 pm – 10:00 pm
Green-Wood Cemetery
500 25th Street, Brooklyn
Cosponsored by The Victorian Society New York.
$30 for members of Green-Wood and Brooklyn Historical Society/$35 for nonmembers
Not quite familiar with the legend of Niblo's Garden? The pleasure garden was the subject of one my favorite solo podcasts from a few years back. Give this a listen to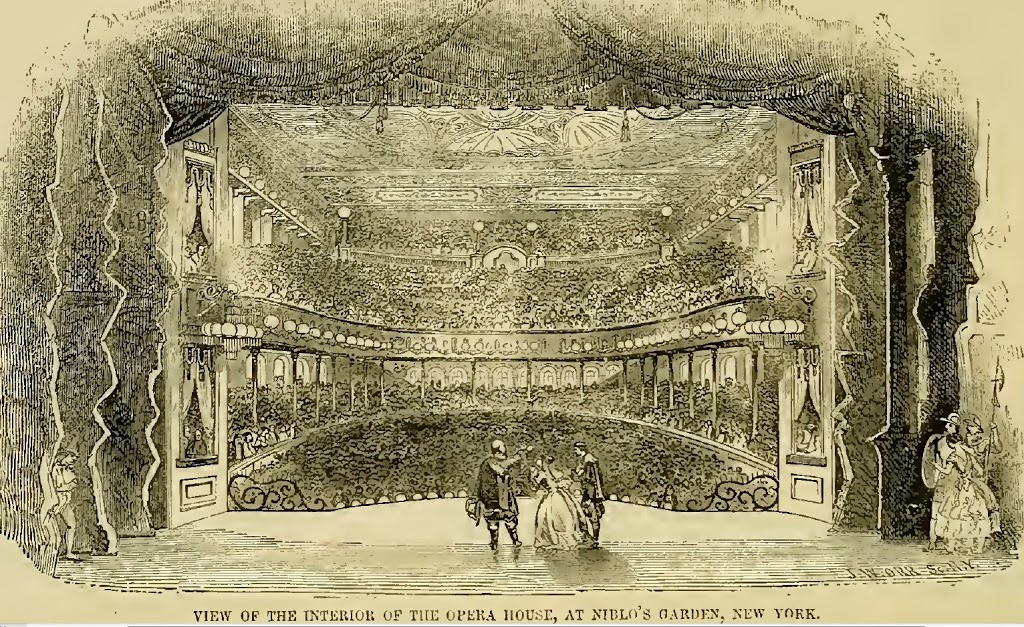 Photos courtesy Library of Congress