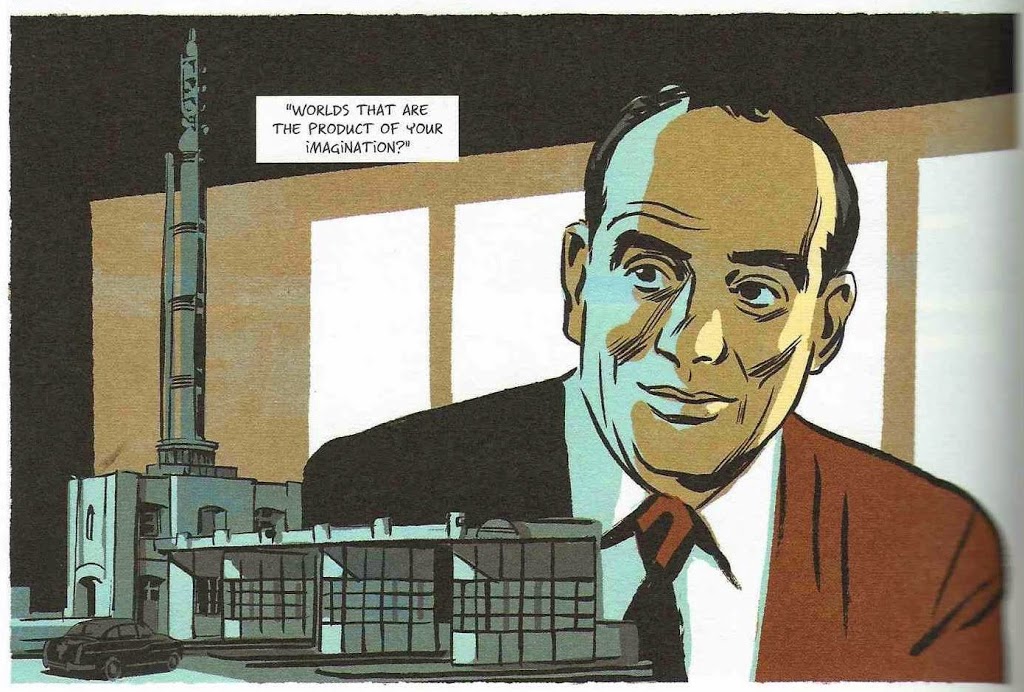 Illustration from Robert Moses: The Master Builder of New York City
GIFT GUIDE
What do you get for that history fanatic in your life?  Afraid of buying them a book that they may have already read?  Here are nine books published in 2014 that I've had the pleasure of reading this year, illustrating wild and colorful corners of New York City history. I've reviewed a few of them in postings earlier this year if you'd like more information.  Oh, and there's one book on here that I actually
haven't
read. But how could I leave it off? I'm just assuming
I'm
getting that for Christmas.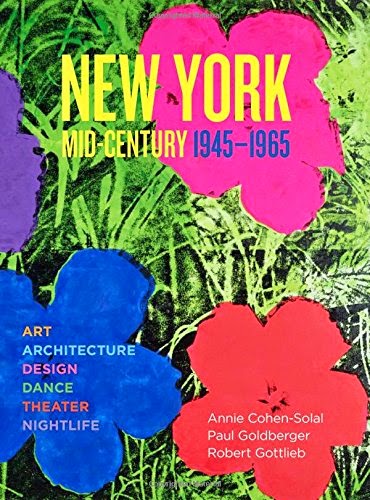 New York Mid-Century 1945-1965
Annie Cohen-Solal, Paul Goldberger, Robet Gottlieb
After World War II, New York reinforced its international power and influence by becoming a vanguard in the arts. The city embraced new ideas by artists, writers, actors, architects and dancers who then went on to influence each other. Â This magnificent coffee-table book sits their towering achievements side-by-side and in full color — the work of Mark Rothko, the architecture of Philip Johnson, the movements of Martha Graham, the photography of Weegee, the stage magic of Rodgers and Hammerstein. Even the Rockettes! In placing high and low performing arts together with conceptual design and abstract expressionism, New York Mid-Century convincingly illustrates New York as the world's culture crucible.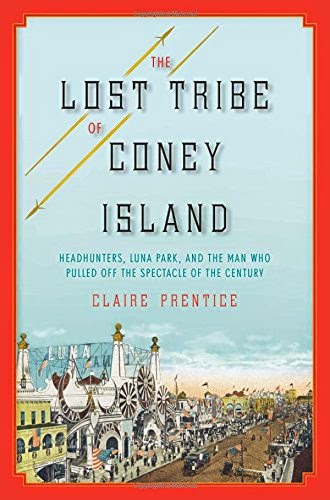 The Lost Tribe of Coney Island
Headhunters, Luna Park and the Man Who Pulled Off the Spectacle of the Century
Claire Prentice
Inspired by an unusual photograph of native people around a fire — taken in Coney Island — Prentice explores the sad but true story of the Igorrotes, a Filipino tribe, taken from their home for profit and exploitation to America's recreational seaside capital. Â The exhibitor Truman Hart was a would-be P.T. Barnum, a charlatan profiting from the tribe's appearances at Luna Park. He eventually unravels, drinking heavily and running into problems with the federal government. Â This is light but fascinating window into the stark reality of Coney Island entertainment.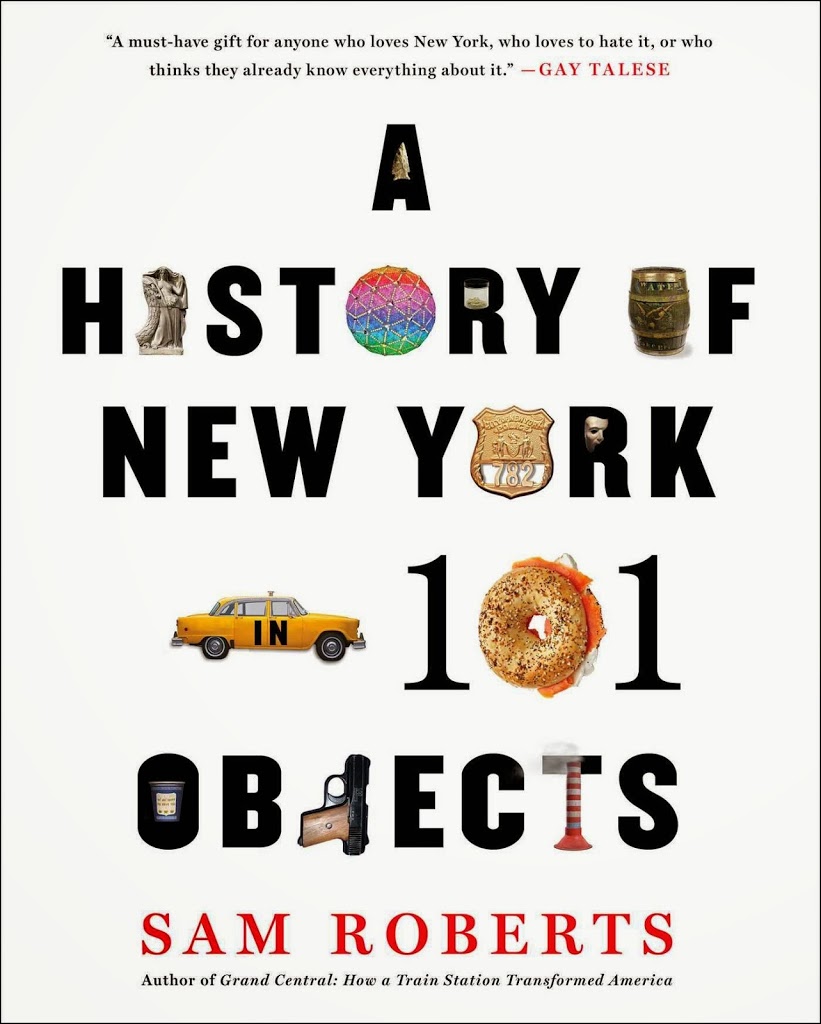 A History of New York in 101 Objects
Sam Roberts
In a 2012 column, the venerable New York Times writer and editor recruited 50 precious objects into service of the story of New York City, a tale that began over 13,000 years ago. Â He elaborates on those objects in this new book and expands the contours of his itemized history with 51 additional items. Â From artichokes to Gilded Age clocks, rusty spikes to the New York Public Library lions, Â Roberts' history is a friendly, colorful way to experience New York City, a Whitman's Sampler of our city's past.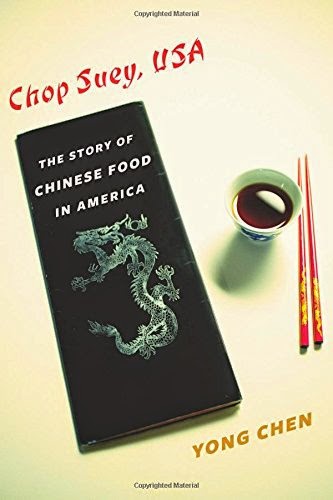 Chop Suey USA
The Story of Chinese Food in America
Yong Chen
America's love for Chinese food predated America's love for its Chinese residents. The original Chinese settlers from the West produced a variation of their homeland cuisine that was easily prepared and extraordinarily flavorful, allowing immigrants to make strides in urban areas and, eventually, throughout America. Â Chen carefully places America's craving for dishes like chow mein into the context of racial prejudices against Asians in the 20th century. Â And if this makes you a little hungry, you're in luck — the author presents some of his favorite recipes for steamed fish, Kung Fuo chicken and moon cakes.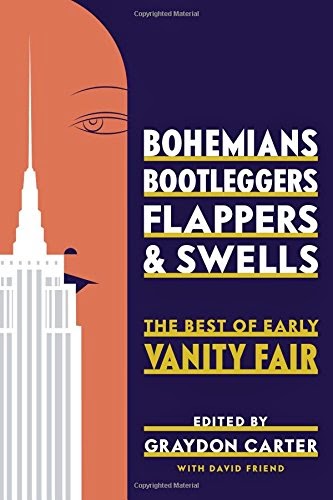 Bohemians, Bootleggers, Flappers & Swells
The Best of Early Vanity Fair
Various Authors; Edited by Graydon Carter with David Friend
For the one hundredth anniversary of Vanity Fair, Graydon Carter has put together a collection of stories from the magazine's first incarnation, from P.G. Wodehouse's take on the fitness craze of 1914 to Allene Talmey's survey of New York nighclubs in 1936. The entirety of the Jazz Age in contained between them — the fashion, the reverie, the amusement, the agony. But most of all — the modernity. If anything defines most of these spectacular entries, it's the coy observations of change, how America left the Gilded Age to became something awkward but none the less brilliant.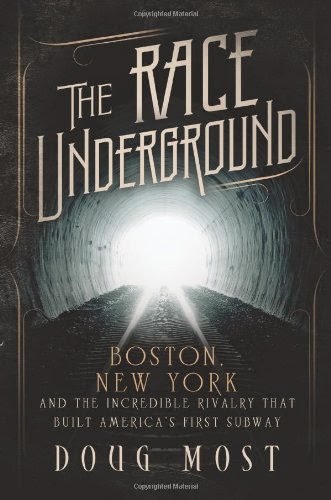 The Race Underground
Boston, New York and the Incredible Rivalry that Built America's First Subway
Doug Most
The subway is one of the defining creations of New York's Gilded Age, but it was hardly a foregone conclusion. Â Both the underground systems in Boston and New York benefited from great genius and even greater wealth. As Boston Globe editor Doug Most notes in his captivating read, the systems even shared wealthy benefactors — the brothers Henry and William Whitney, one in each city, negotiating a host of political and technical speed bumps on their quest to build the country's first subterranean route. Most's story is especially fascinating in outlining the difficulties of these ambitious projects. What seems an absolutely sound decision today was deemed highly risky and politically fraught in its day.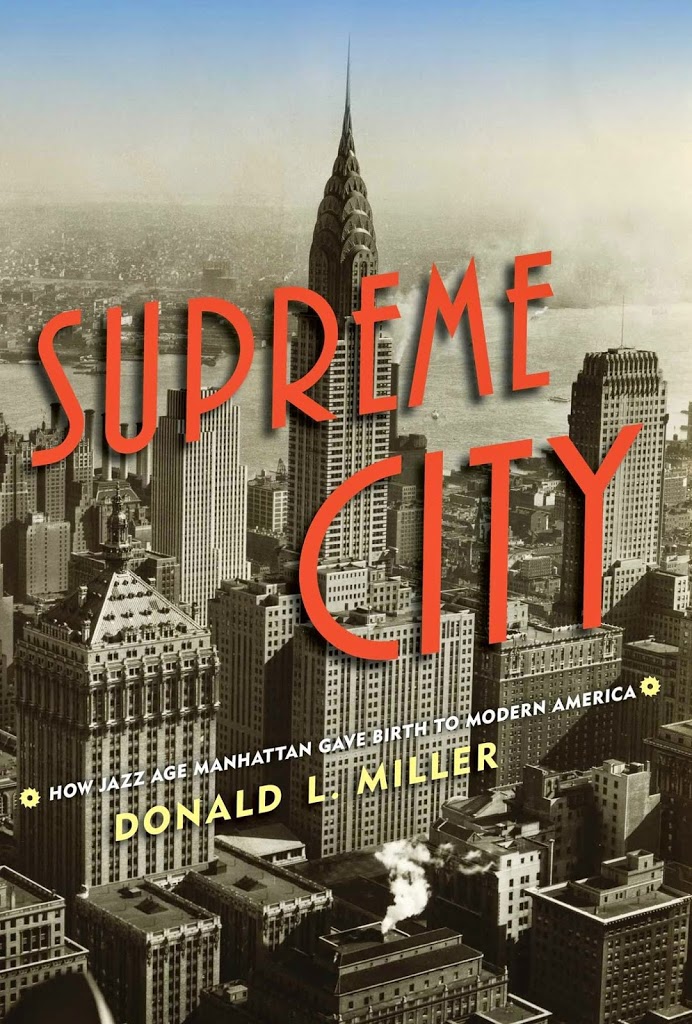 Supreme City
How Jazz Age Manhattan Gave Birth to Modern America
Donald L. Miller
This snappy, crowded tale, among the most entertaining books on New York City history I've read in the past couple years, is indeed an epic about New York City in the Jazz Age, but it's a wildly different tune than the one in which you're familiar. This is a tale of architecture and invention, of a boldness and proportion that New Yorkers take for granted today. Miller recounts the invention of Midtown Manhattan, but it's also about a spiritual shift in urban life. Industrial visions and personal journeys alike culminate in the year 1927, a watershed date for New York, and arrive within the Manhattan grid system, mostly along 42nd Street between Eighth Avenue and Lexington Avenue, the nucleus of a new urban vision. The story ventures out through the entire city of course but always to the beat of this new Midtown.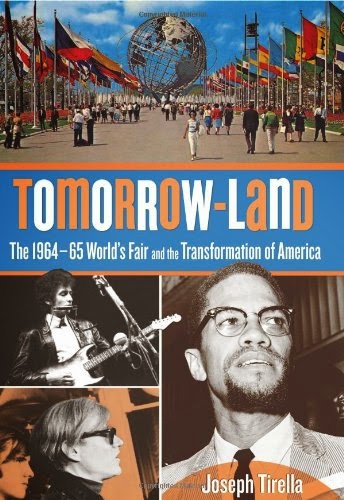 Tomorrow-Land
The 1964-65 World's Fair And The Transformation Of America
Joseph Tirella
The United States experienced an incredible social transformation in the mid-1960s. Unfortunately for Robert Moses, these soaring changes to American life clashed with the rosy and naive vision of his second World's Fair in Flushing-Meadows, Queens. Â You may have read about the fair before in other books, but Tirella takes care to place it within a larger context, allowing you to marvel at the strangeness of the fair's futuristic visions. Embarked upon as the launching pad for progress and modern technologies, Moses' pet project became a symbol for forgotten and outdated values.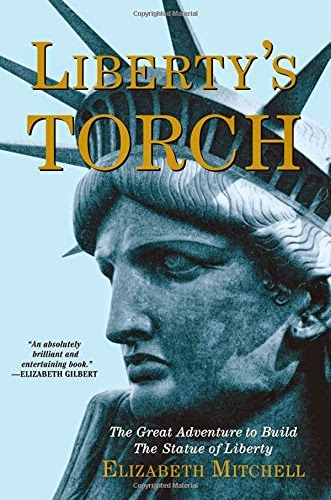 Liberty's Torch
The Great Adventure To Build The Statue of Liberty
Elizabeth Mitchell
Lady Liberty represents so many lofty sentiments that we forget what she actually was almost 140 years ago — an impetuously complex enterprise by a group of French thinkers to embody a way of thinking onto an edifice of copper. Â As ridiculous as it is monumental, Liberty was the product of Frederic Auguste Bartholdi's extraordinary vision, a production process borrowing from centuries of French metallurgy and the tireless efforts of fund-raisers on both sides of the Atlantic to convince the people of America of the statue's noble intent. In essence, by the end of Mitchell's narrative, you'll be impressed that the Statue of Liberty was even created at all!
And here's one that comes out on December 23 and I haven't even read it! So let me just merely call it to your attention…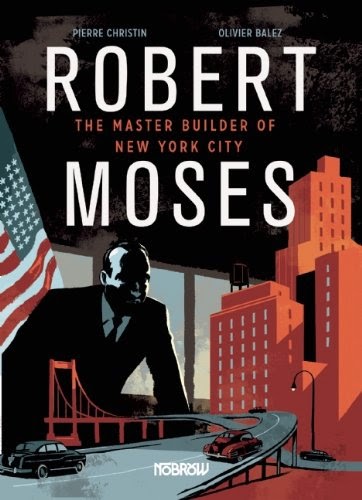 Robert Moses: The Master Builder of New York City
Pierre Christin, Olivier Balez
Will a graphic novel about the life of Robert Moses that's less than 1/10th the length of The Power Broker adequately convey the ambitions, the motivations and the sheer destructive force of his legacy? Probably not. But Chilean illustrator Oliver Balez brings a bold and stylized luster to the landscape of New York skyscrapers and highways. And the graphic representation of Moses brings him one step closer to being an outright comic-book villain (or anti-hero, depending on you read it).