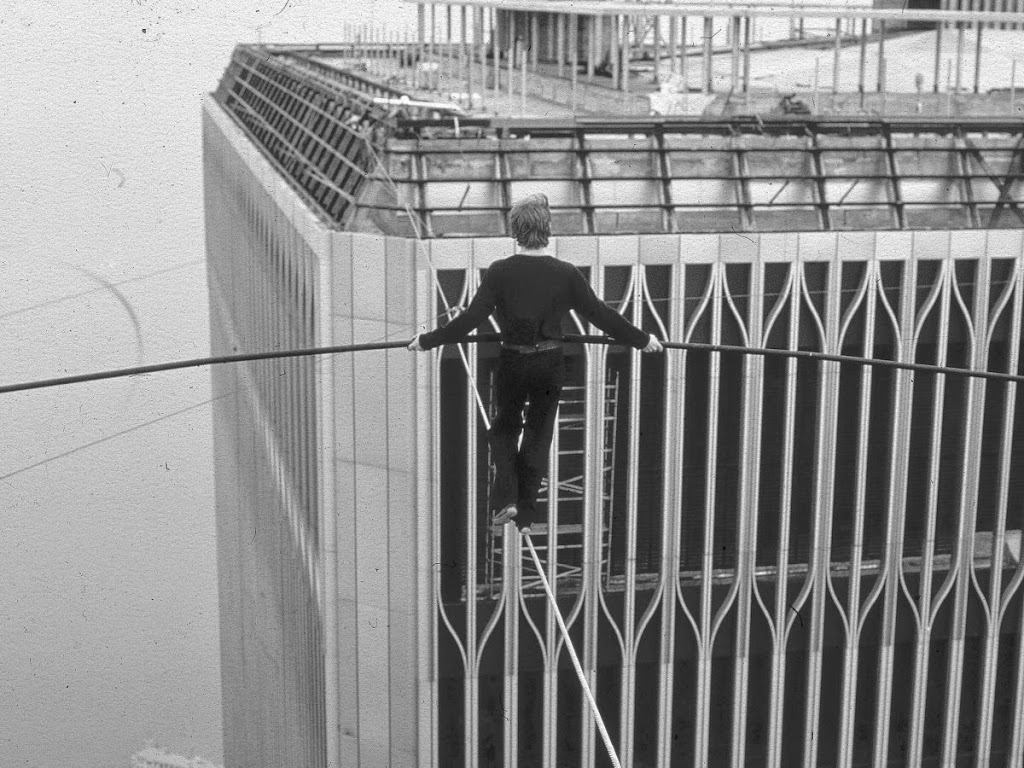 Robert Zemeckis, the Oscar-winning director of Forrest Gump, is turning the best documentary of 2008 Man on Wire — about Philippe Petit's unbelievable tightrope walk between the towers of the World Trade Center in 1974 — into a feature length film. Starring Joseph Gordon-Levitt. Â In 3-D. And, apparently, on IMAX.

So what do you think? I'm sort of dumb-founded this movie has to exist but I trust the talent behind it, so we'll see.
For comparison here's the trailer to the 2008 documentary:
Philippe Petit, just 25 years old, was not done with New York City after his death-defying tightrope walk between the Twin Tower. Just three weeks later, he strung a tightrope across the length of Belvedere Lake in Central Park and skillfully walked the length of it, all the way to the tower of Belvedere Castle, Â to the delight of thousands of on-lookers.
This sounds far less dangerous than his WTC stunt, of course, but Petit was reportedly still frightened as he did not know how to swim! Â Three lifeguards stood along the side of the lake, prepared to jump in should the aerialist stumble.
One week later, he tackled a more imposing body of water, walking a wire over the Great Falls in Patterson, NJ. (Picture courtesy Physical Comedy)