REVIEW The evening of July 13, 1977, will be remembered as one of the worst in New York City history, a catastrophic electrical blackout that plunged an already-weakened city into terrifying anarchy.
Meanwhile, up on the top floors of the World Trade Center, they were having a party.
The thrilling new documentary Blackout — making its debut tonight on PBS's American Experience — reveals a city in paralysis and the differing ways people soldiered the evening of darkness.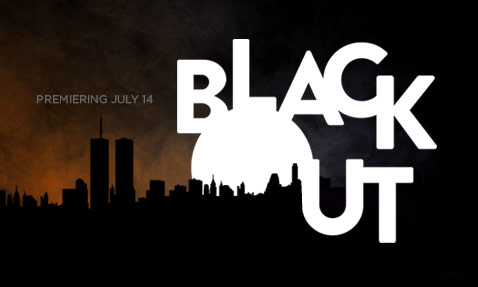 The blackout was caused by a series of lightening strikes which took out electrical substations along the Hudson River. The timing was especially unfortunate, blanketing the region in darkness just as the sun had set.
Up at the World Trade Center restaurant Windows On The World, patrons were initially stunned, seeing whole areas of the city disappear into blackness. Fear turned into merriment; soon came the candles, the bottles of champagne and the drunken songs.  The extraordinary video footage in Blackout captures a lively moment, one which would fade into the late night. "'We were on an island in the sky, isolated from what was happening in all of New York City."
The blackout exposed the worst areas of the city to unpoliced chaos. The Bronx was already a disaster zone, even with electricity. Arson was a regular occurrence, emptying out whole blocks and endangering those too poor to leave. The blackout created a sort of delirium; trapped in hot apartments, people wandered outside and heard the sound of smashed windows, neighborhood stores under the threat of looting.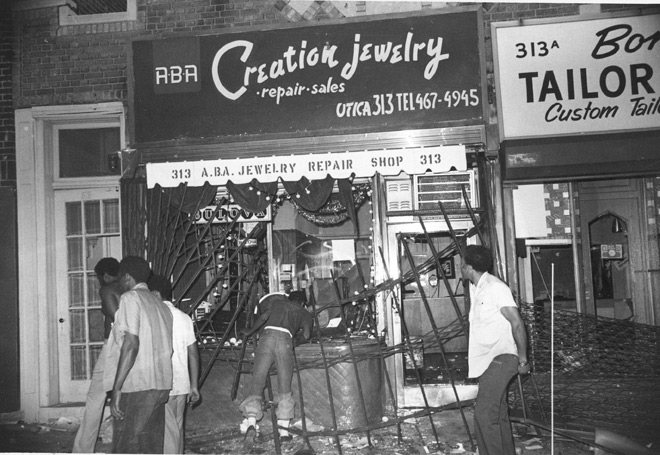 In some neighborhoods, it was a free-for-all.  Normally law-abiding citizens when wild. "Not a package of Pampers survived the looting," says one commentator in the film.
This single night of madness destroyed life on some streets for well over a decade as business owners fled certain blocks, now afraid of their own former clientele.
Blackout is an intense experience, throwing you immediately into the dark evening with a sense of dizziness that many New Yorkers must have felt that evening.  New York City has suffered through other electrical blackouts — and for longer periods of time — but none were as damaging to the soul of the city as the one on July 13.
Blackout: American Experience
July 14, 9 pm EST (check local listings for further viewing dates)