PODCAST REWIND Â Webster Hall, as beautifully worn and rough-hewn as it was during its heyday in the 1910s and 20s, disguises a very surprising past. It's a significant venue in the history of the labor movement, Greenwich Village bohemians, gay and lesbian life, and pop and rock music.
The Webster Hall ballroom has hosted the likes of Emma Goldman, Marcel Duchamp, Jefferson Airplane, Robert F Kennedy and Madonna. Listen in to find out how it got it's reputation as 'the devil's playhouse'.  This was originally released on January 3, 2009.
NOW WITH BONUS CONTENT:Â Almost ten minutes of newly recorded material in 2015, adding a couple more interesting details from Webster Hall's unique history.
A special illustrated version of the podcast on Webster Hall (Episode #73) is now available on our NYC History Archive feed, via  iTunes or other podcast distribution services.  Chapter headings with images have been embedded in this show, so if your listening device is compatible with AAC/M4A files, just hit play and a variety of pictures should pop up.  The audio is superior than the original as well. (This will work as a normal audio file even if the images don't appear.)
For this and our older episodes (Episodes #5-#72), subscribe to The Bowery Boys: NYC History Archive feed, on iTunes, directly from our host page, or directly via our RSS feed.
A depiction of the baseball scoreboard that was installed by the New  York Evening World to 'instantaneously' update baseball scores from Boston in 1890. [The complete article is here.]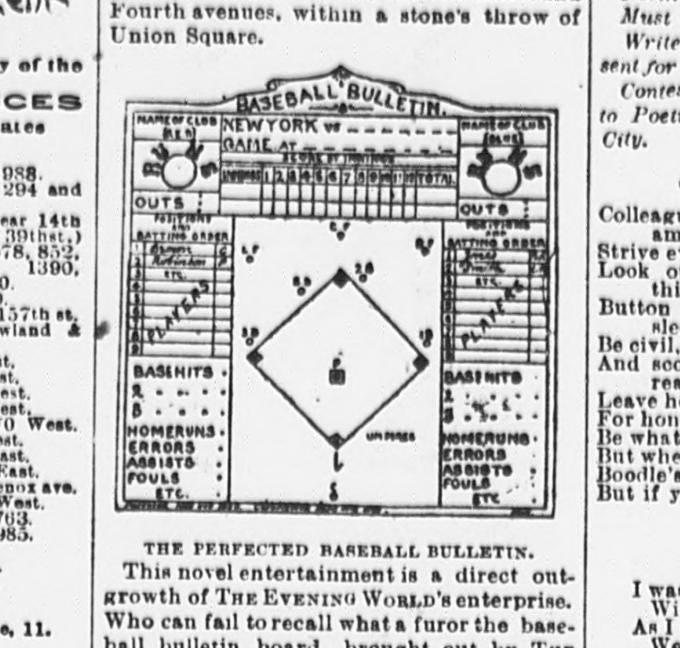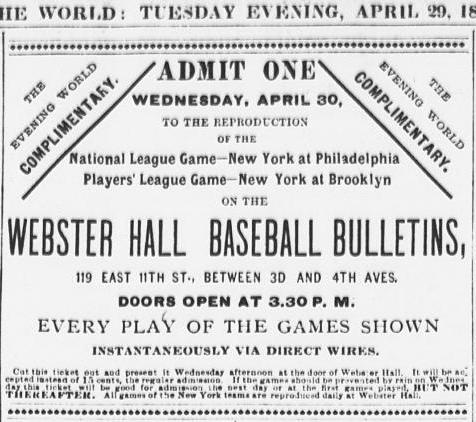 The party rages at a Webster Hall costume ball, in a photo by the great Jessie Tarbox Beals. Just click into this photo for a closer view and observe the bizarre costumes.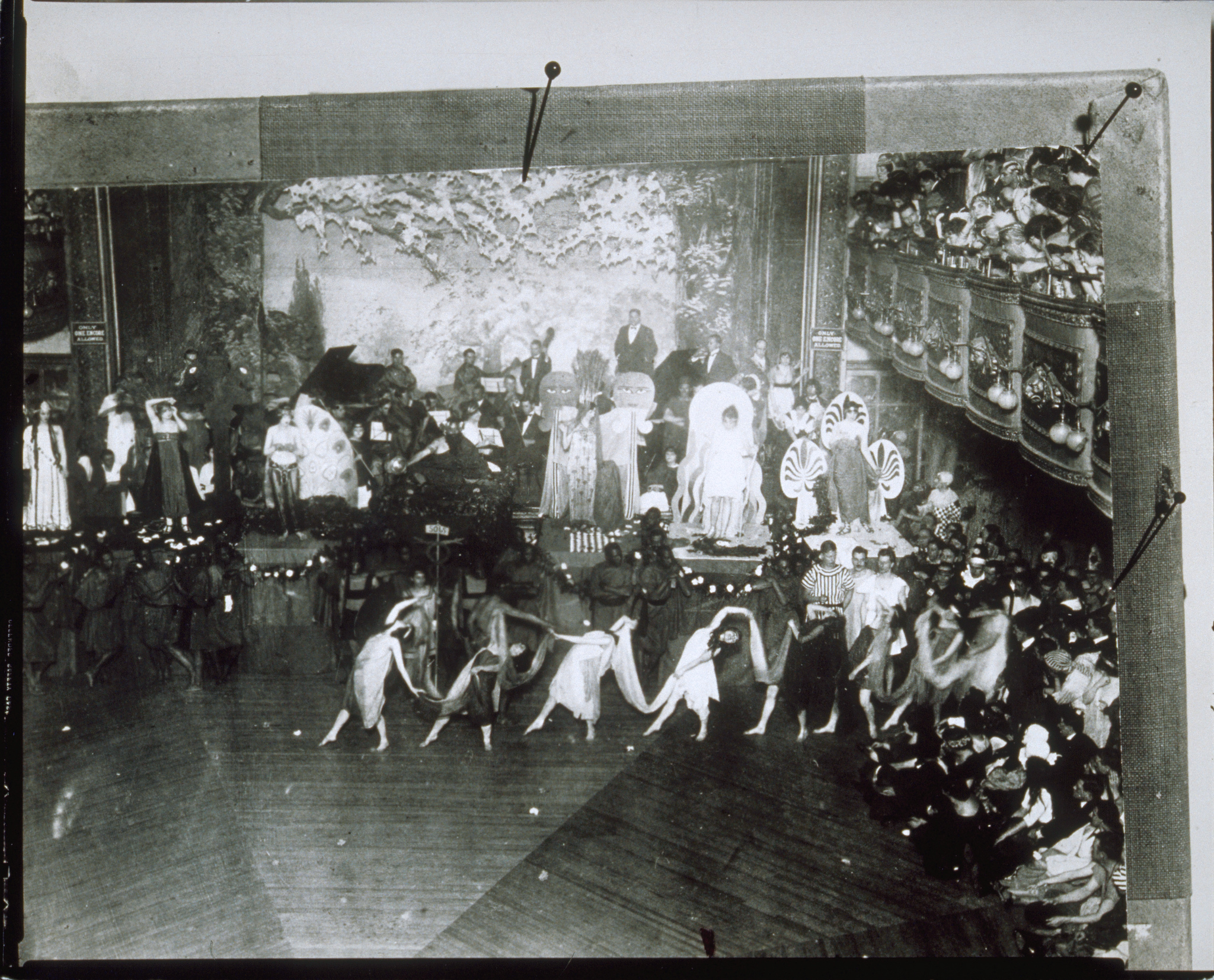 Garment workers meet out in front of Webster Hall, between 1910-1915. Â The venue was a pivotal meeting spot for union groups, political activists and anarchist leaders like Emma Goldman.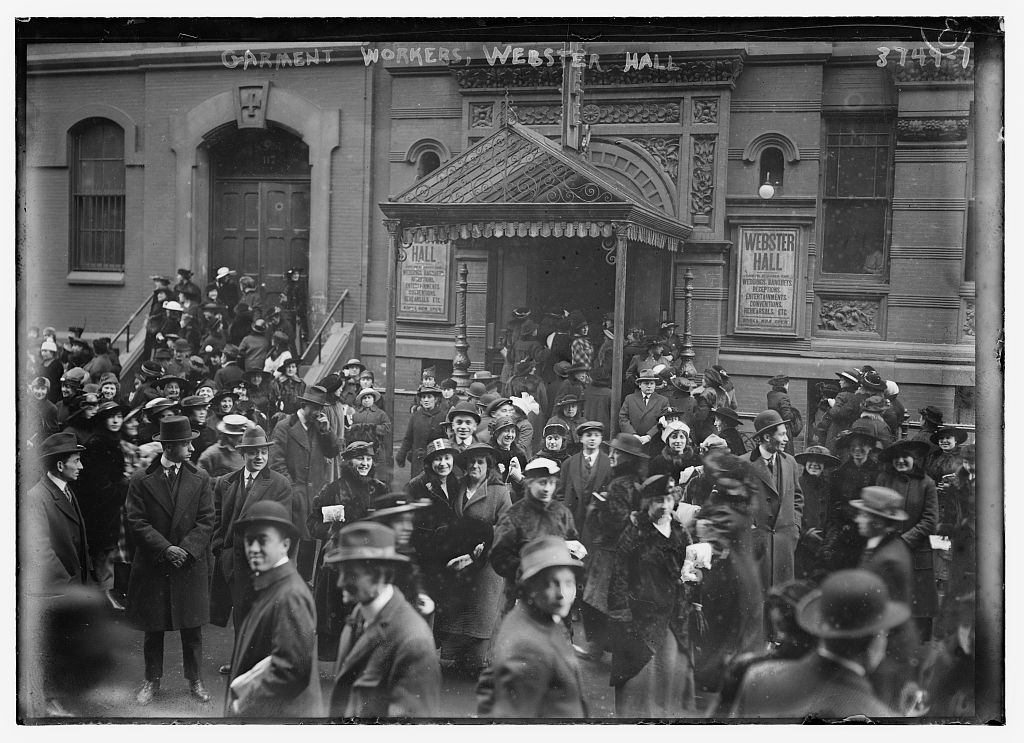 Greek immigrants gather in front of Webster Hall as they prepare to return to their country to engage in the first Balkan war (October 1912).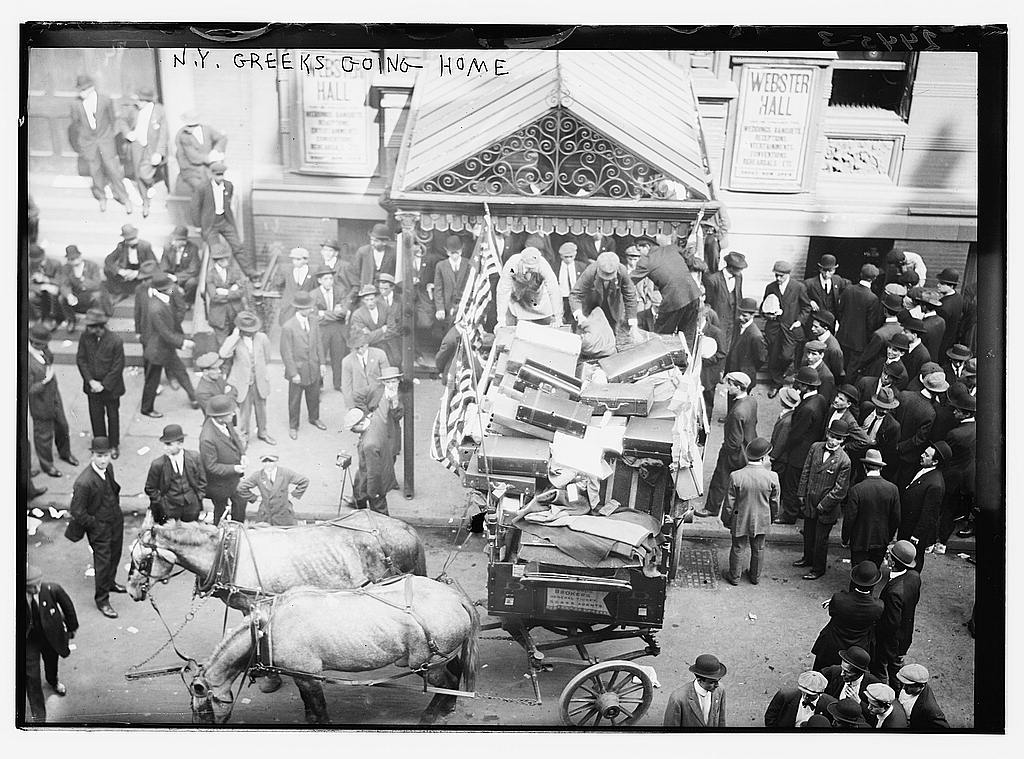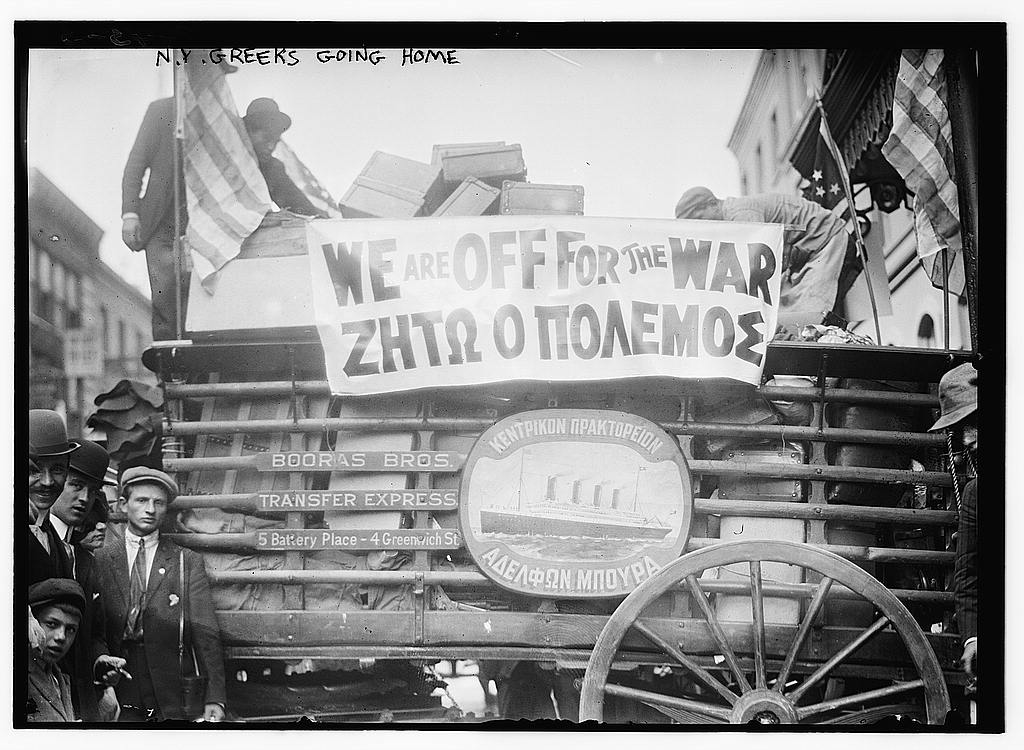 A 1933 poster advertising the annual Greenwich Village costume ball, designed by John Sloan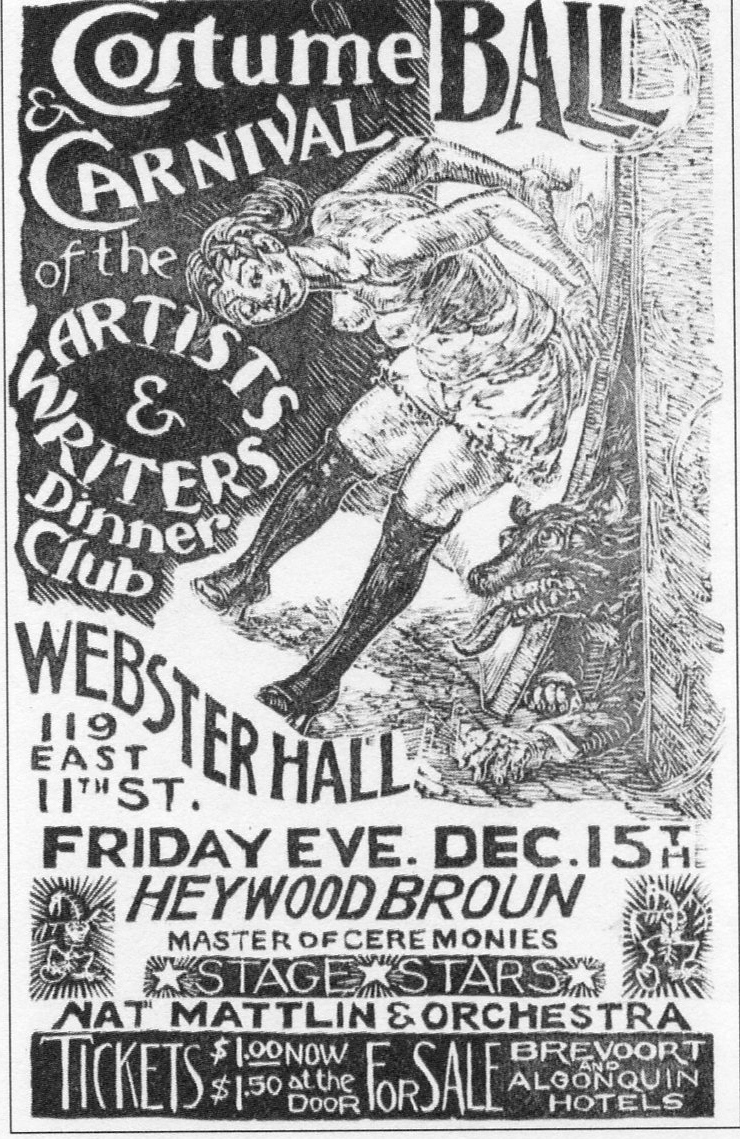 The cast of 'How To Succeed In Business Without Really Trying' recording the cast album at Webster Hall, 1961.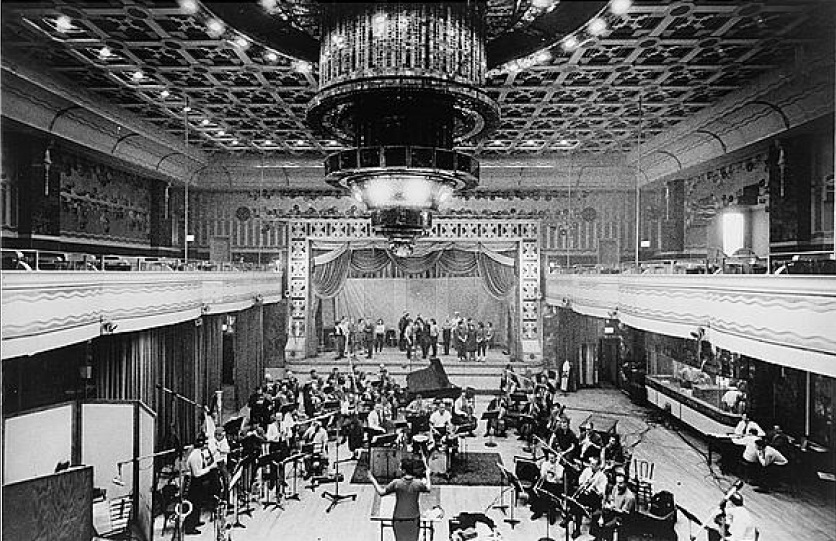 Jefferson Airplane's first New York concert, January 8, 1967, at Webster Hall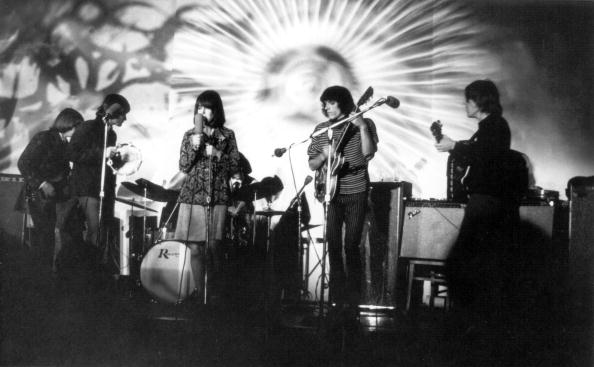 Run DMC performing at The Ritz, May 15, 1984