A special new podcast is on the way for this Friday. It's extra challenging so the blog will be a little quiet until then. Stay tuned!
In the meantime, enjoy a few pictures of small children keeping cool during a hot New York City summer over 100 years ago. Pictures courtesy the Library of Congress.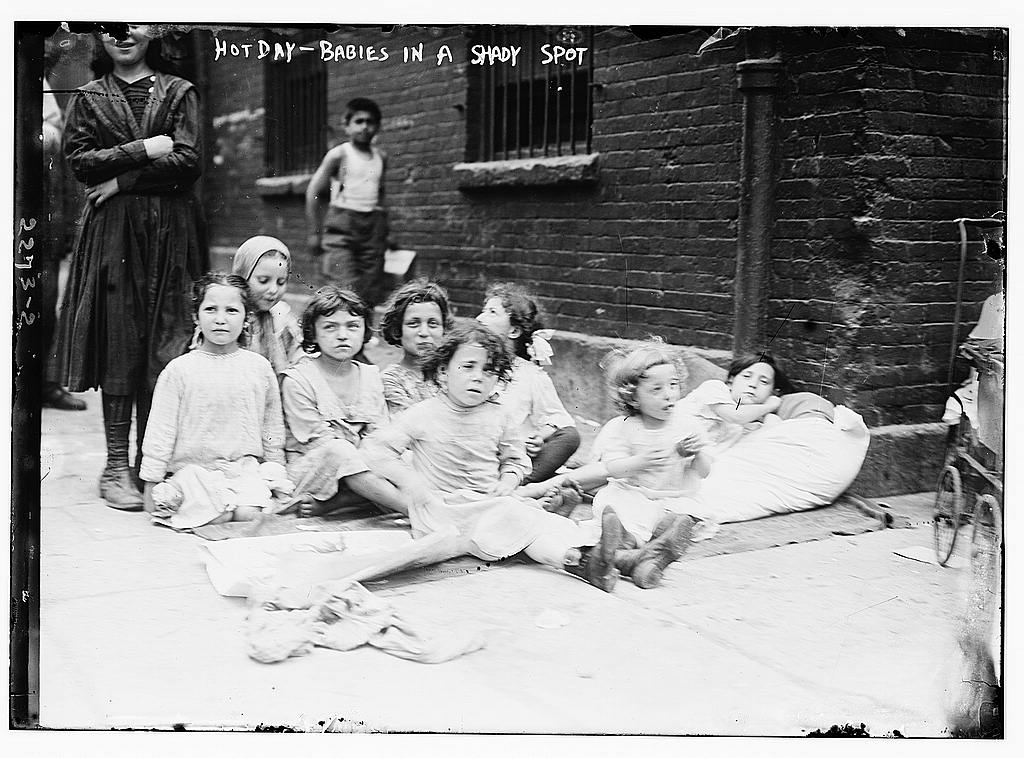 A baby being tended to at an open-air care center called Sea Breeze Junior,  "a summer hospital for babies run by the Association for Improving the Condition of the Poor, supported by John D. Rockefeller. The hospital was located at 64th Street and the East River, New York City." Picture believed to be from 1909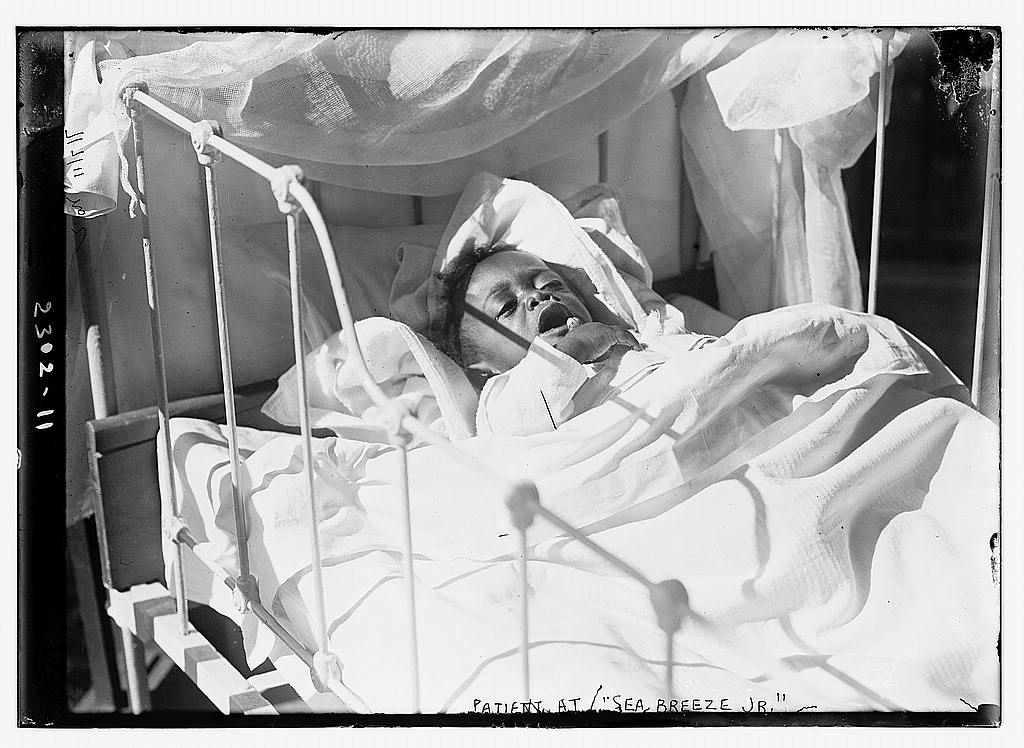 More children enrolled in the Junior Sea Breeze program. More information here.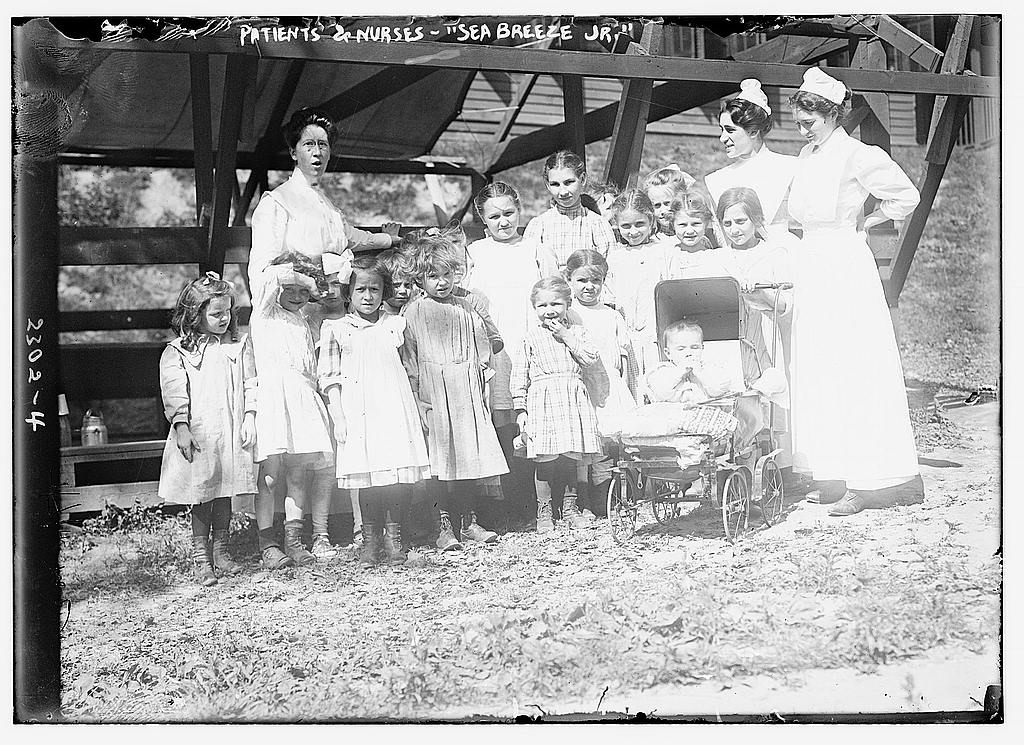 And some links you might find interesting:
TRANSFORMATION Â A rather decrepit tenement building on East 13th Street is about to become the Bea Arthur Residence for homeless LGBT youth. [EV Grieve]
THOSE WERE THE DAYS: Wanna see what New York City looked like exactly 25 years ago? This video gives a little slice of life of the pre-Guiliani years. Â [Village Voice]
CURIOUS CORNER Have you ever been to the corner of Shakespeare Avenue and Featherbed Lane? [Forgotten New York]
HERE'S LOOKING AT YOU The faces of the East Village's old German community are all around if you look for them/ [Off the Grid]
THE BOROUGH OF CHURCHES MINUS ONE A beautiful 19th century church is Brooklyn is being demolished soon. Its only crime — being located in the lucrative Barclay Center area. [Curbed]
WIDE SCREEN RELIGION Meanwhile, a vivid look inside the Queens movie theater that actually became a house of worship — the Tabernacle of Prayer. "The 3,440-seat theater is largely intact, with the "stars" still twinkling in the ceiling and the lions roaring out from the walls." [Gothamist]