In 1987, Donald Trump released the book Trump: The Art of the Deal, a distillation of the 1980s that looked like a pocket-sized version of the real-estate mogul's own brass-coated palace Trump Tower.
The book was a national best-seller, a staple of airport bookstores, aimed at business travelers.
But a more unflattering look at Trump's business savvy could be found just a few feet away on the newsstand.
Spy Magazine, founded in 1986 by Kurt Andersen and Graydon Carter, defined the 1980s as much as Trump did, a sharp, acidic publication whose victims were bold-faced New York celebrities. Its mix of pointed mockery, cynical wit and serious reporting was a droll, refreshing twist on the concept of satirical news.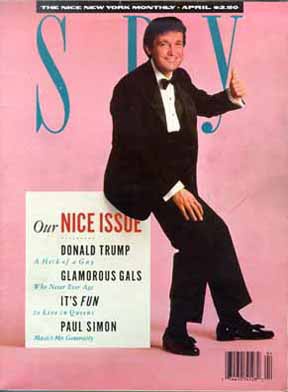 In fact it was a great-grandchild of late 19th century publications like Puck Magazine, skewering the pretension of public figures, exposing their corruption, their foibles — all within invitingly designed pages. Today you see the influences of Spy all over the place, from The Daily Show with Jon Stewart to Gawker.
Naturally, Spy Magazine and Donald Trump were on a collision course. He was the very thing Spy was designed to mock. Trump was one of the most frequent targets for almost six straight years — in almost every issue. His wobbly finances and bristling reputation were common targets, but the editors were not above more superficial accusations about his marriage or his level of taste.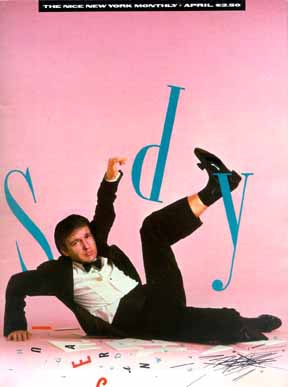 The entire back-catalog of Spy Magazine is available over at Google Books, and it's worth an afternoon to drift through their pages, an emporium of 1980s and 1990s nostalgia.
Here are a few of my favorite Spy vs Trump moments from the magazine, arbitrarily ranked because that's how Spy would have certainly have wanted it.
10. In the January 1988 issue came the nickname Spy would frequently use to describe Trump — "Short-fingered vulgarian." This letter to the editor from March 1990 outlines an amusing twist to this name: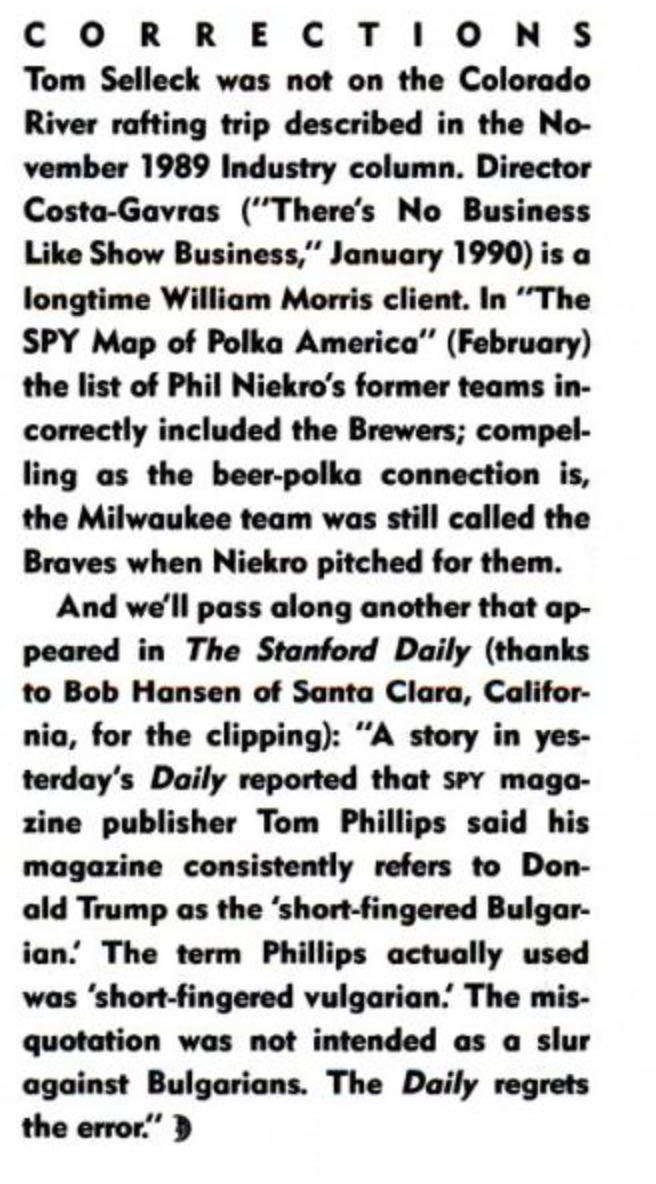 9. Another frequent target was New York Post columnist Liz Smith whose relationships with her subjects was a bit more cordial, needless to say. In September 1988, she spoke to Trump about the fate of Spy. The magazine then ran the quote almost every month under the heading 'Chronicle of Our Death Foretold'. (Pictured below: December 1988)
They often ran a tally of celebrities mentioned in Liz Smith's column (Donald always made the list).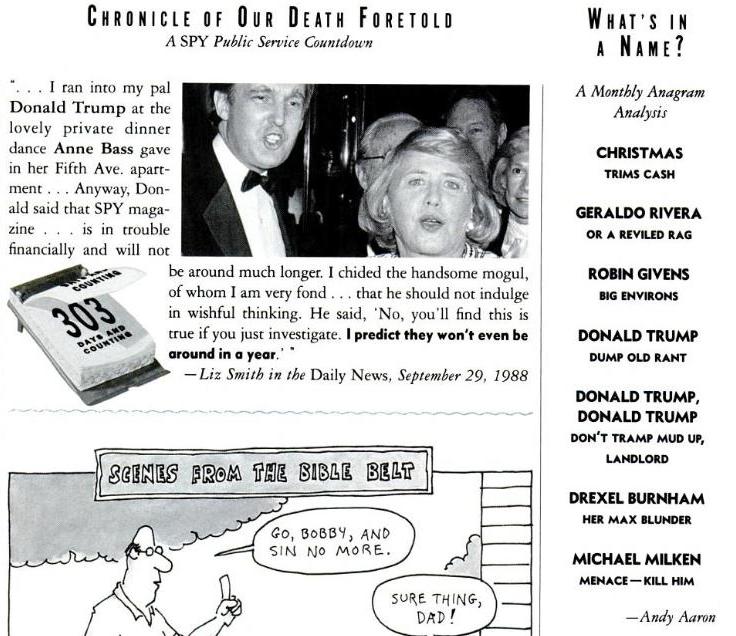 8. In the June 1990 issue, journalist and actor Max Cantor found Donald Trump's old phone number and called it: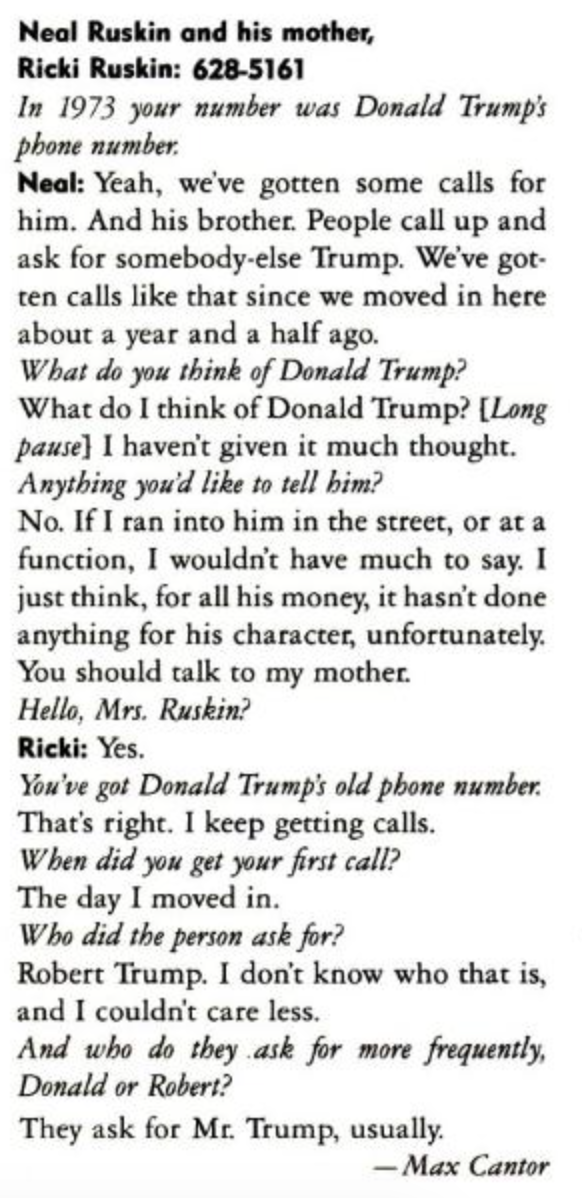 7. For the July-August 1992 issue, Spy sent out a questionnaire to several death-row inmates. One of the questions was about Donald Trump. "If you could say anything to Donald Trump, what would you say?" Some of the responses included:
— "What went wrong? Are you gay? And do you really have to have all that money?"
— "Get a life."
— "Tough luck, bro. Get back on that horse." (Trump went into business bankruptcy in 1991.)
6. The magazine often took low blows at Trump's personal taste and decisions to tear down old architecture and replace it with something modern. In the inaugural October 1986 issue, in one of their first harangues at Trump, they quote Trump regarding the destruction of the Bonwit Teller department store (where Trump Tower stands today):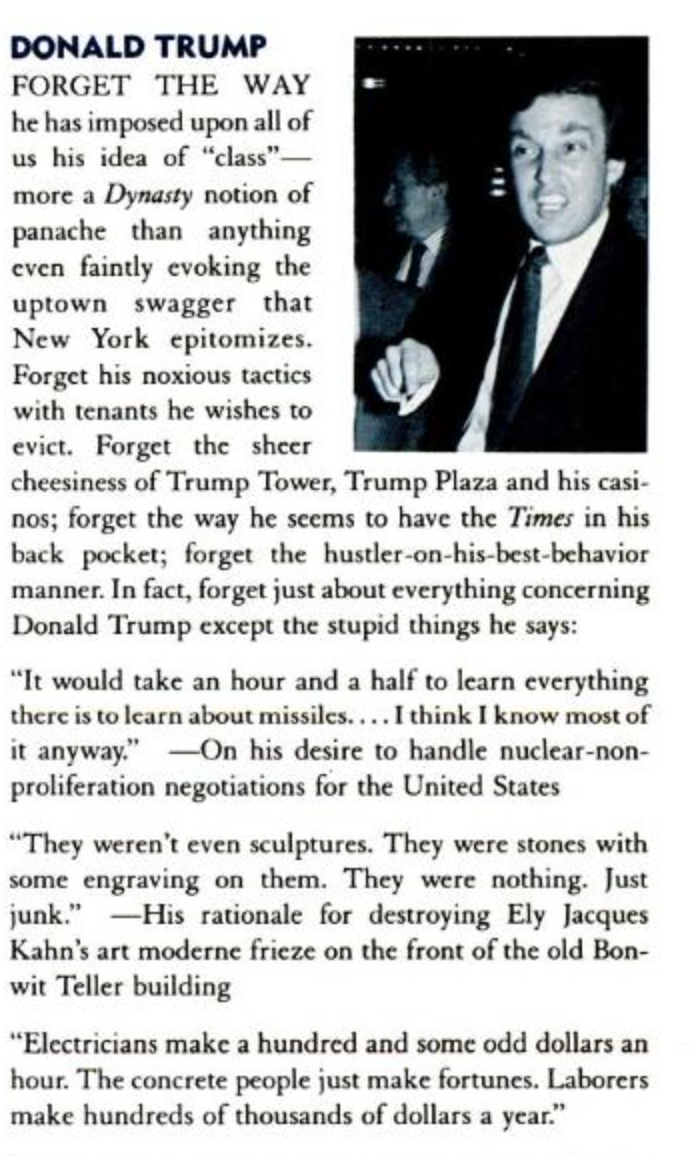 5. Spy was merciless in their mockery of Trump's financial situation. In one of their most absurd barbs (in February 1991), Spy attempts to translate Donald's 'debt sign language':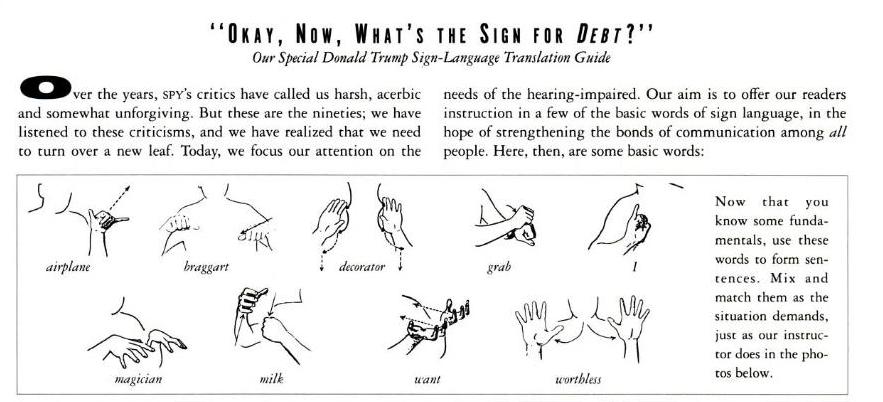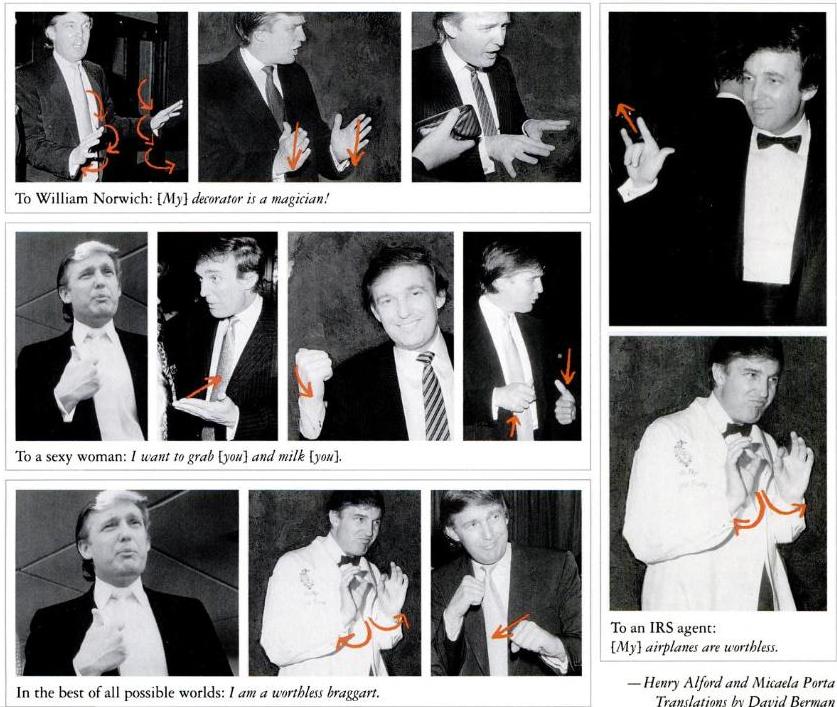 4. Perhaps the most popular features in Spy Magazine were its visual celebrity gags. Naturally Donald Trump made frequent appearances in these. Regular features like Celebrity Math ….(below: July-Aug 1994)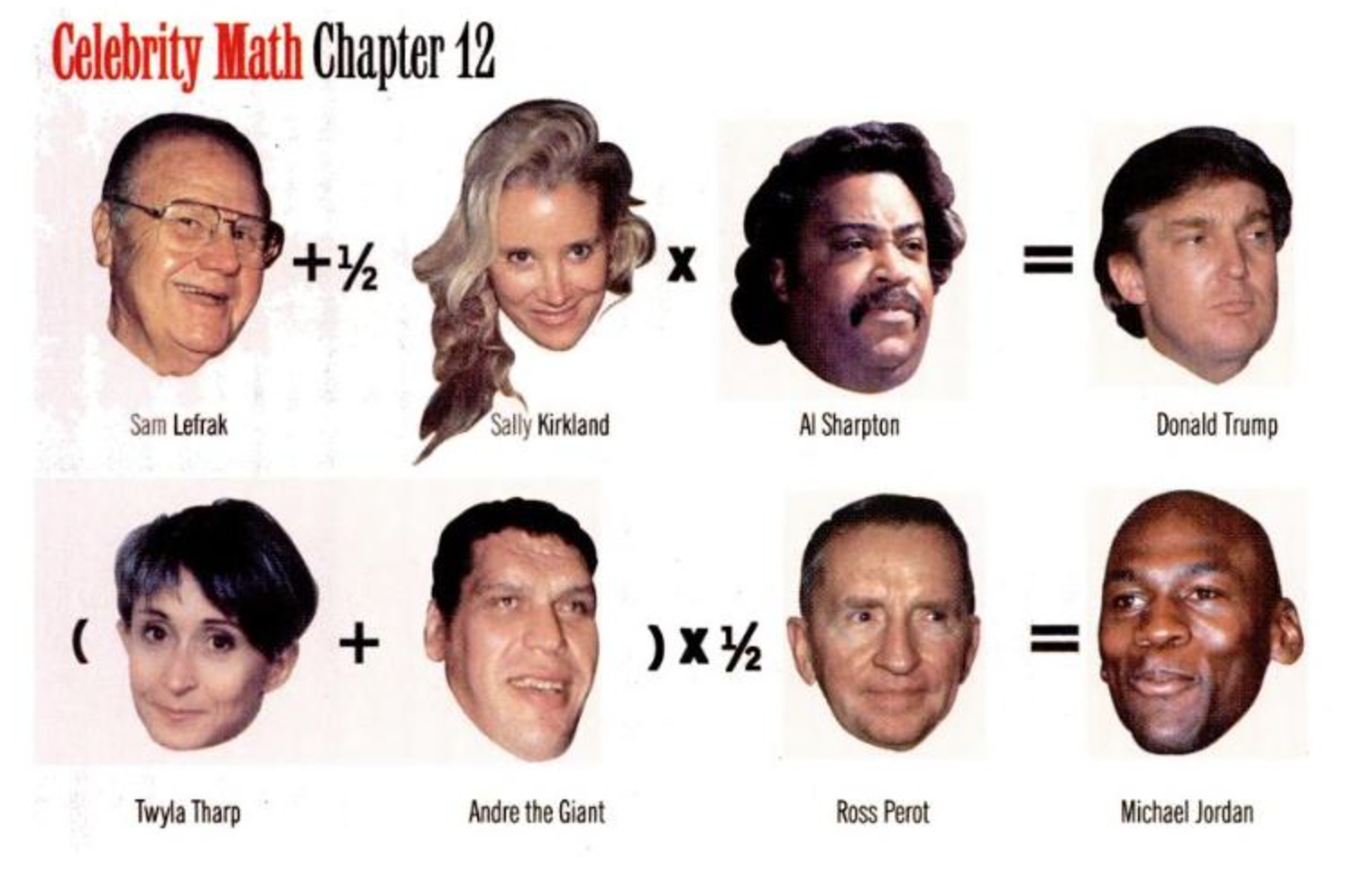 … and of course Separated at Birth (below: March 1989):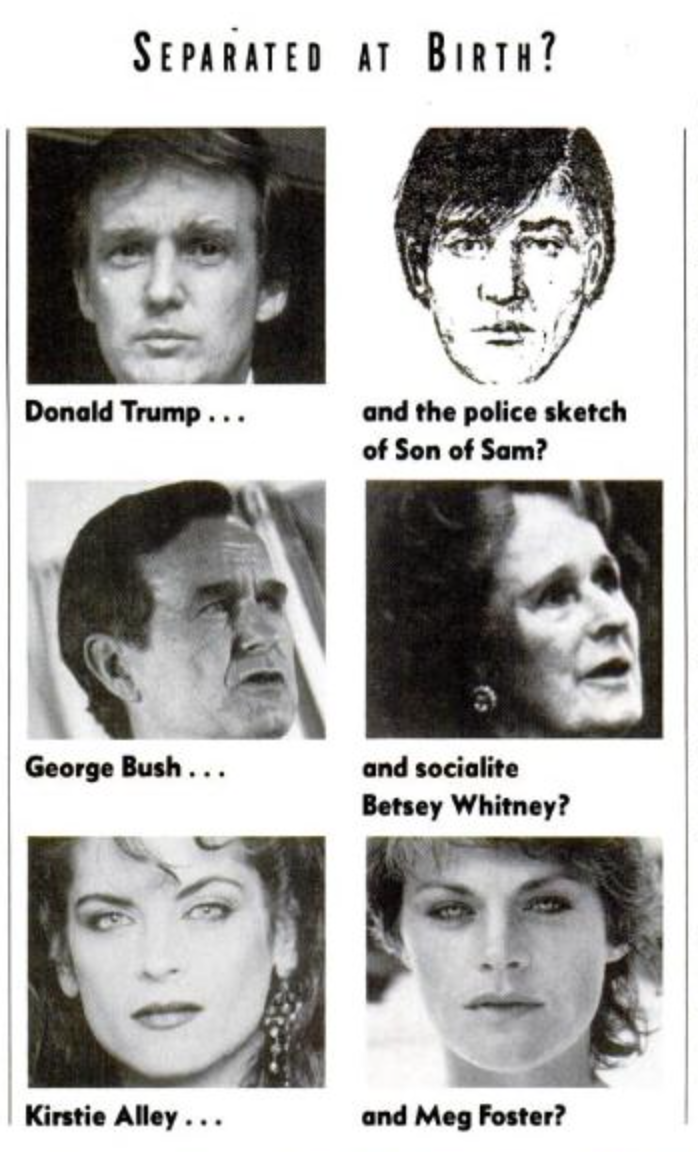 3.Trump's marital woes with Ivana Trump were in the news in April 1990 when Spy decided to find him a wife in their pages. "Anyone of either sex may enter, just as long as he or she is not Marla Maples or an employee of Spy magazine."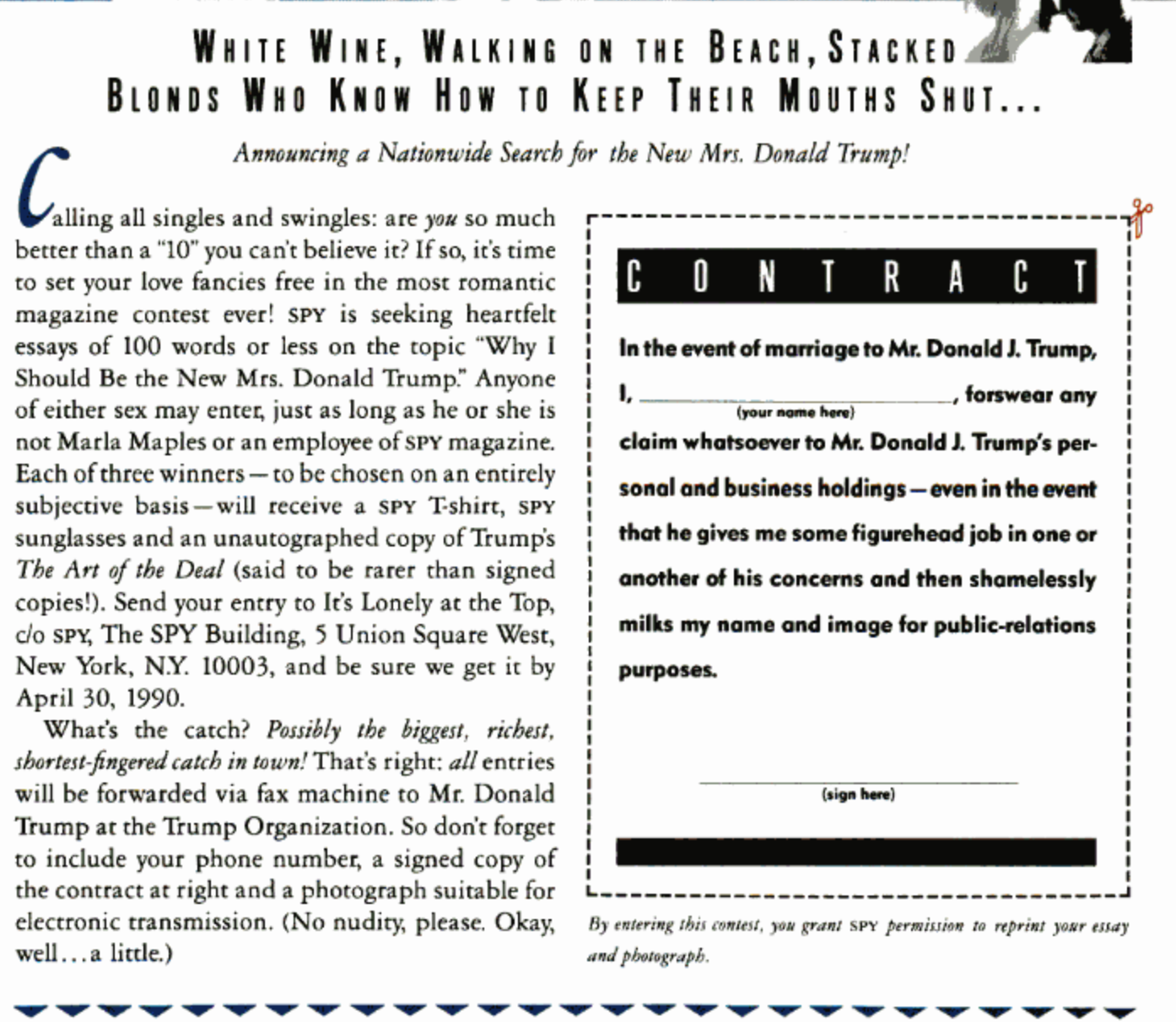 2. THIS COVER — August 1990
The accompanying article features a brutal 'scrapbook' of fictional articles that essentially document Trump's deteriorating fortunes in the future.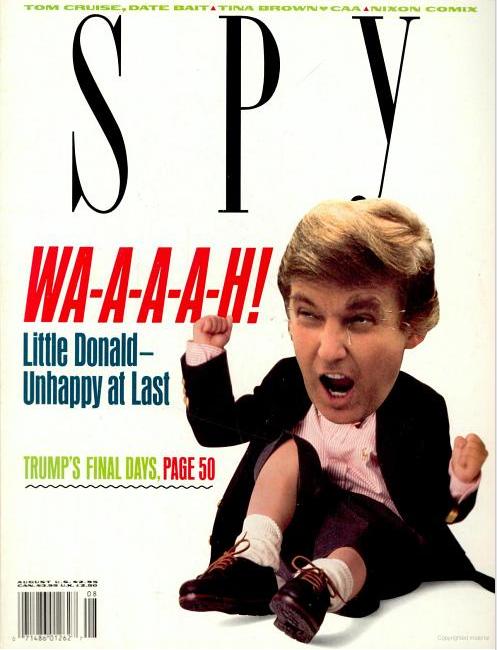 1. Speaking of predicting the future, in the Jan-Feb 1988 issue, Spy Magazine urges Trump to run for president.
"We have come to believe that a Donald Trump candidacy is viable. "
"[T]his is one candidate who will not let you down. After all, we already have Donald Trump's personal guarantee that if he did run for president, he would win." Read the entire issue here.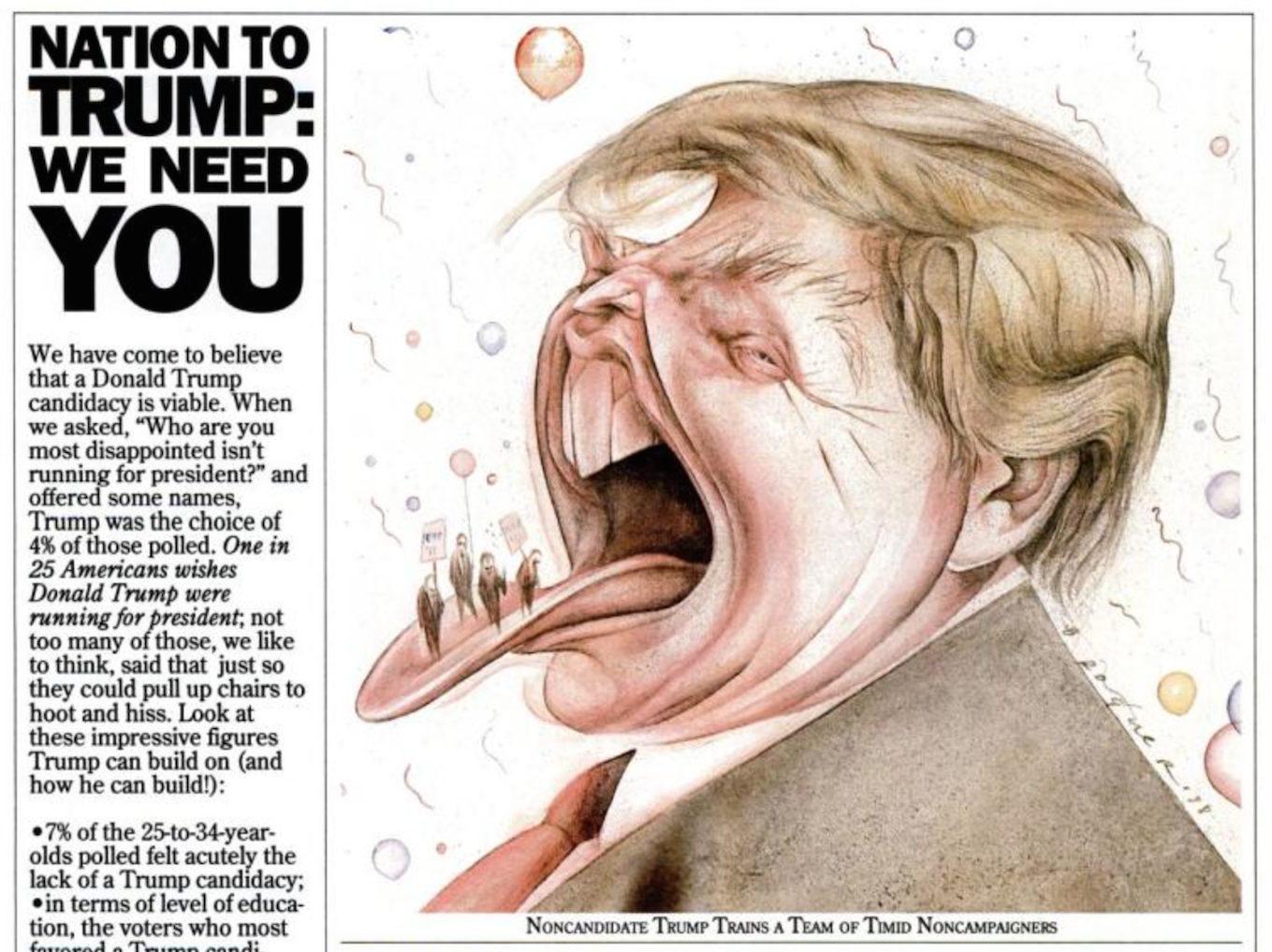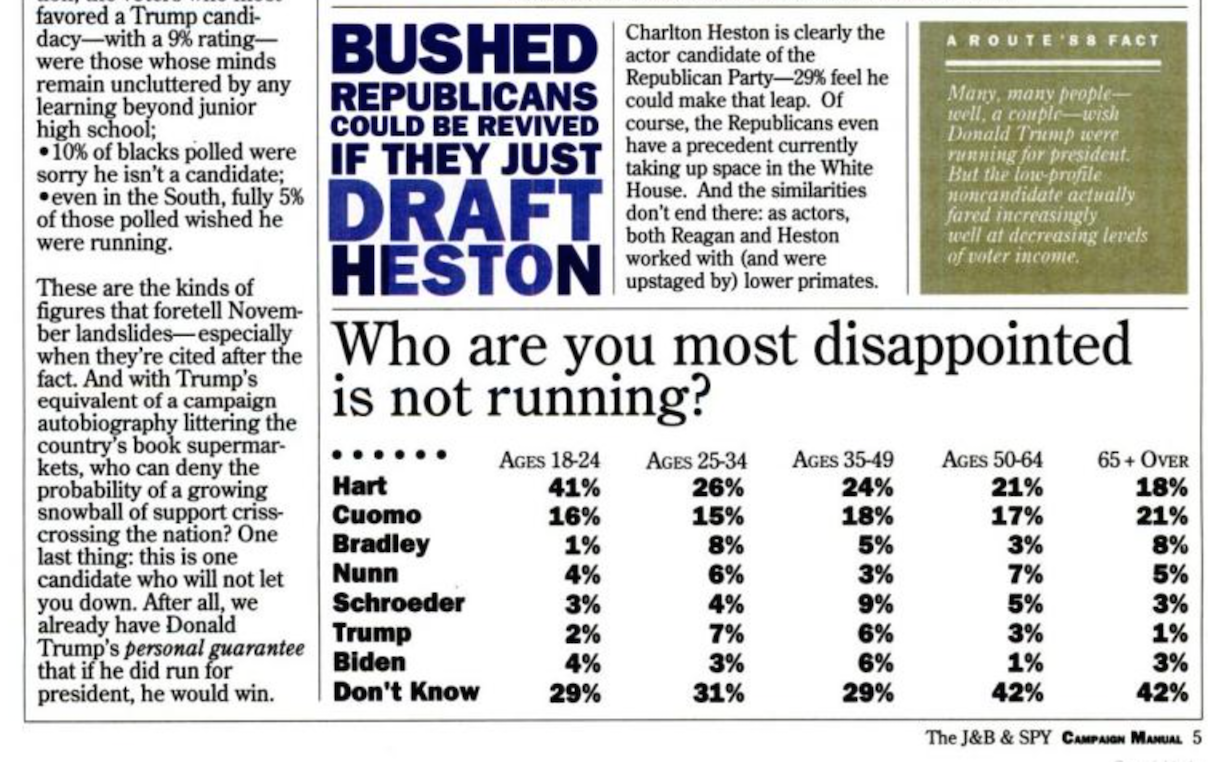 BONUS: In 1990, Spy Magazine produced a television comedy special called Spy Magazine Presents How To Be Famous, hosted by upcoming comedian Jerry Seinfeld. The special received with mixed reviews. (People magazine called the jokes "tiresome and even cruel.")
Here, too, Spy spoofed Trump in a cartoon parody:
By the 1990s, Spy Magazine had trained its verbal artillery elsewhere, onto public figures like John F. Kennedy Jr., Martha Stewart and Hillary Rodham Clinton.
You could say that, in the end, Trump had the last laugh. The magazine folded in 1998. Trump followed with a host of new construction projects, the TV show The Apprentice, and, well, who knows where it will end?
For more information on Donald Trump's unique connection to New York City history, check out the Bowery Boys podcast from 2011 — Episode #123 A Short History of Trump.
All images, articles and magazine clips above are courtesy Spy Magazine. Read the entire run of Spy issues here.