Frank Sinatra's 100th birthday is December 12 but you probably didn't know that his fellow Rat Pack cool cat Sammy Davis Jr. was also born on the second week of December, 90 years ago today in Harlem.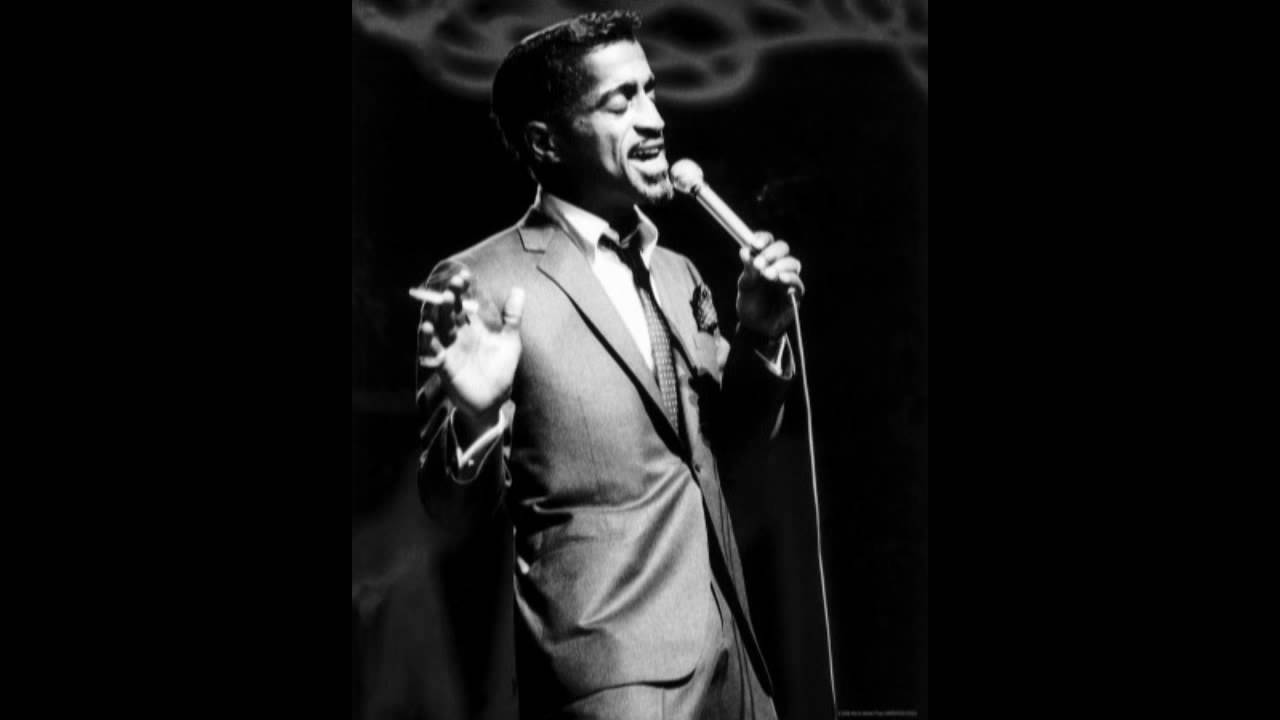 Davis was born on December 8, 1925, at Harlem Hospital on Lenox Avenue and 135th Street and his fate would lean closely to the popular entertainment venues nearby. His mother was a chorus girl who worked for many years at the Apollo Theater.
"My first birthday was celebrated in a specially-contoured crib made up of  suitcases in a dressing room at the old Hippodrome Theater in New York." — Ebony Magazine interview, 1960
From his 1990 obit: Â "The showman was born in a Harlem tenement, grew up in vaudeville from the age of 3 and never went to school. His talents as a mime, comedian, trumpet player, drummer, pianist and vibraphonist as well as singer and dancer were shaped from his childhood and made him one of the nation's first black performers to gain mainstream acclaim."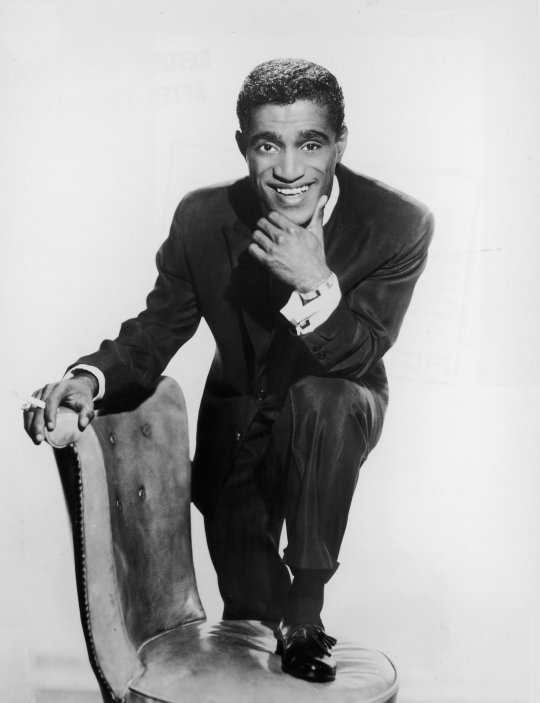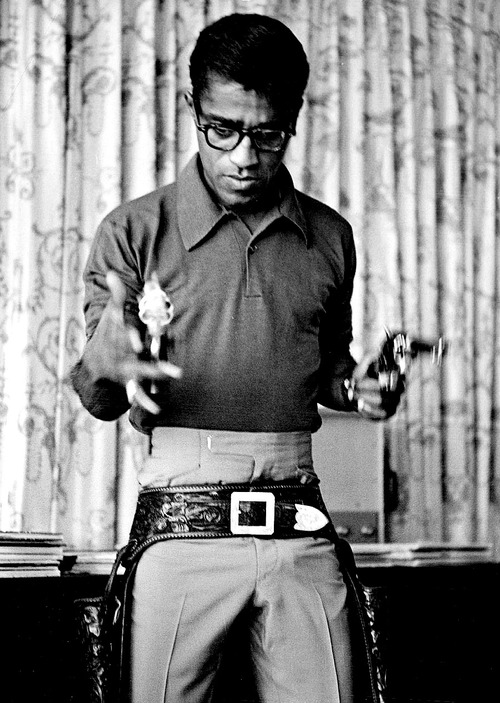 In performance in the early 1950s: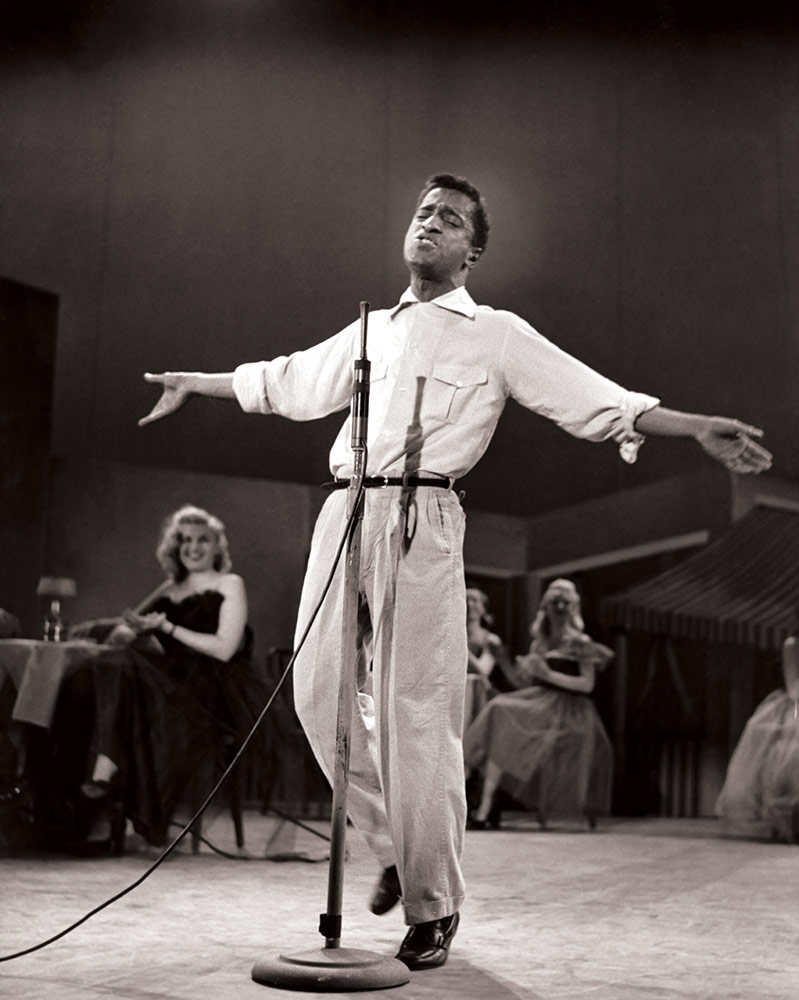 The above picture may be taken at the Copacabana. In my very old podcast on the history of the Copacabana, you may remember the tale of Davis's performance that was heckled by a group of bigoted bowlers. Unfortunately for the bowlers, in the audience were Yankees legends Yogi Berra, Hank Bauer, Mickey Mantle and Whitey Ford who gave them a good dusting up.
Sammy Davis Jr. on the 1960 Frank Sinatra Timex Show singing a song from Porgy and Bess:
Davis, 1966, on the Perry Como Show for NBC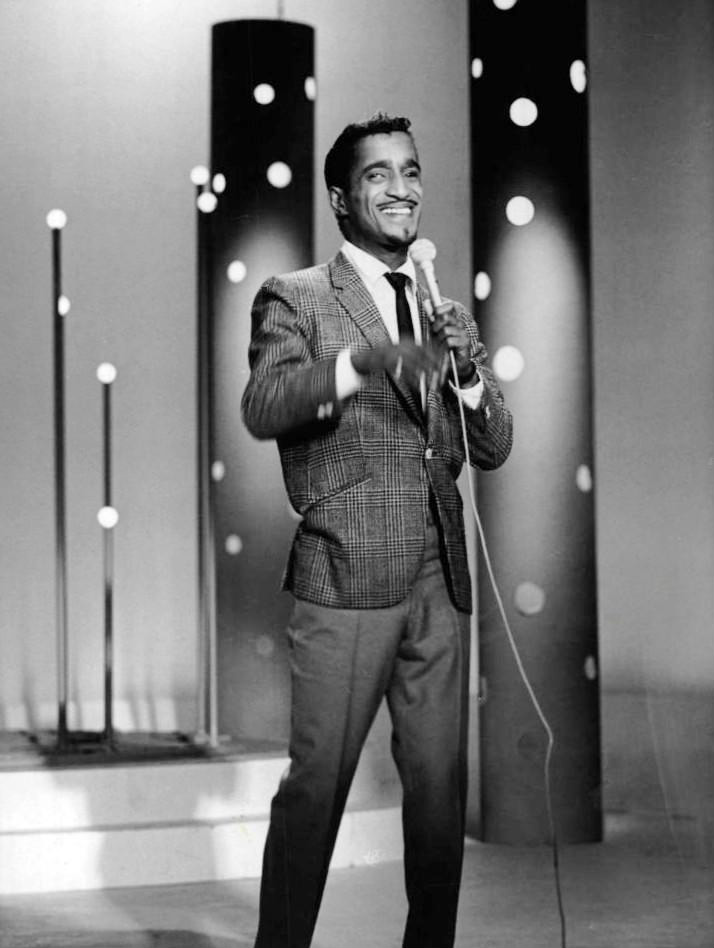 Davis had his own NBC variety show in 1966 which ran 14 episodes. It filmed at Rockefeller Center. Â The March 11th broadcast featured the Supremes:
Diahann Carroll appeared on Sammy Davis' variety show in 1966, so he returned the favor ten years later for her own variety show. (I love that people had variety shows!)

Check out the Getty Images archives for a lot of amazing photos of Davis with other icons. Here's one from 1989 with Dean Martin and Frank Sinatra. Davis would die the following year of complications from throat cancer,
And finally, his rendition of 'Music of the Night' from The Phantom of the Opera from 1988, Â one of last performances.