Over one hundred years ago, the New York City area (its five boroughs, along with areas in New Jersey and Westchester County) was the undisputed center of the American film industry.
The invention of the movie camera and celluloid film processing — revolutionized by Thomas Edison and many others — seamlessly collided with the city's thriving vaudeville and burlesque circuits. By 1910 audiences were enjoying short films at nickelodeons, vaudeville theaters and film parlors, most of them filmed in studios scattered throughout the area.
(We break it all down in our 2011 show New York City and the Birth of the Film Industry.)
There are a few vestiges of this old industry that still remain in New York City, most notably Kaufman Astoria Studios in Astoria, Queens.
But many of these old spaces have vanished for more terrifying reasons — fire. Film companies were always burning down a century ago due to the flammability of film stock and chemicals then.
One such fire occurred one hundred years ago today, endangering dozens of people including one of the leading film actresses of the era.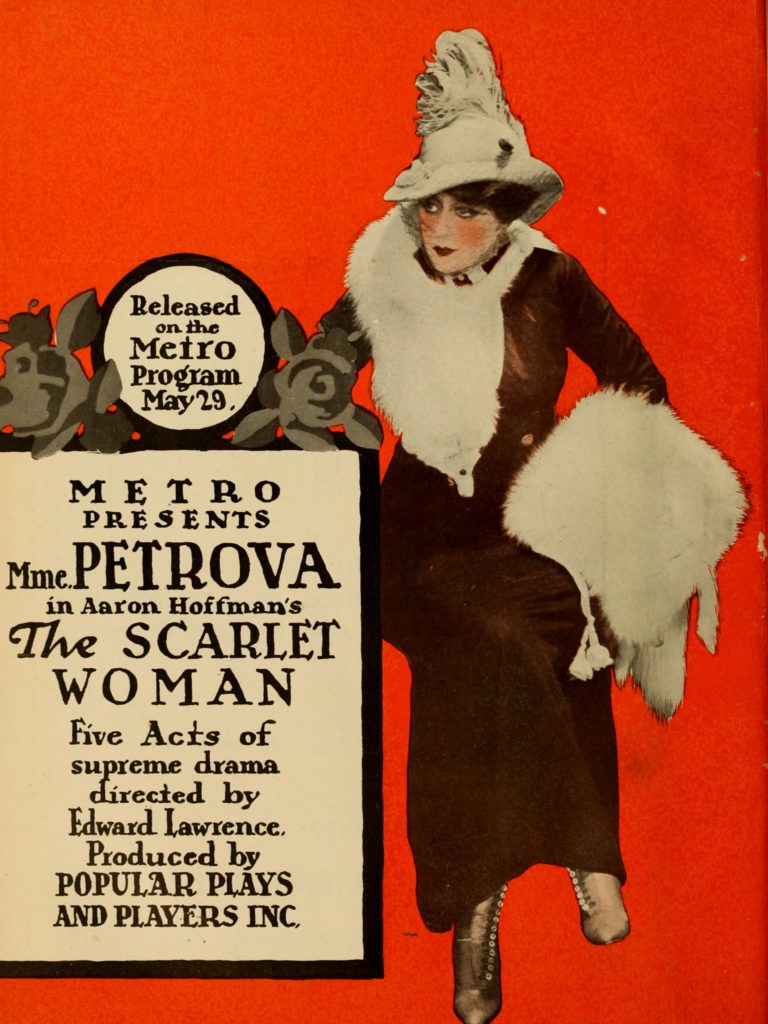 Popular Plays and Players Film Company was a production arm of Metro Pictures, formed in February 1915, filming both in New York and Hollywood. Among its employees was Louis B. Meyer, a film icon to be who would later head a revamped version of the company under the name Metro-Goldwyn-Meyer (or MGM).
Popular Plays had a film production studio in New York at 226-230 West 35th Street set up in a former brick church, just a block north of Pennsylvania Station. "It is one of the most complete laboratories in a New York studio," claimed a movie magazine the prior year.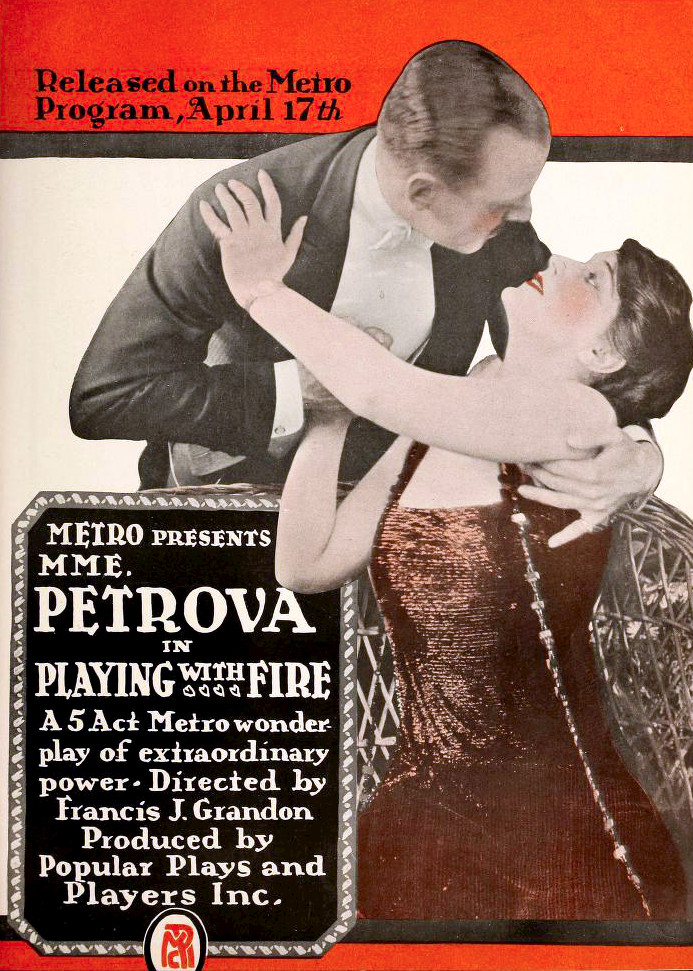 On the third floor, actors were busily at work making a movie called A Waiting Soul, including its star Olga Petrova, an English actress who had made a handful of films positioning her a true cinematic femme fatale, including The Vampire and, prophetically, Playing With Fire.
On the floor below was a film cutting and storage room. According to the Evening World, a fire suddenly erupted "supposedly from spontaneous combustion." (That's probably the case as unwashed nitrocellulose "may spontaneously ignite and explode at room temperature."  Yikes.)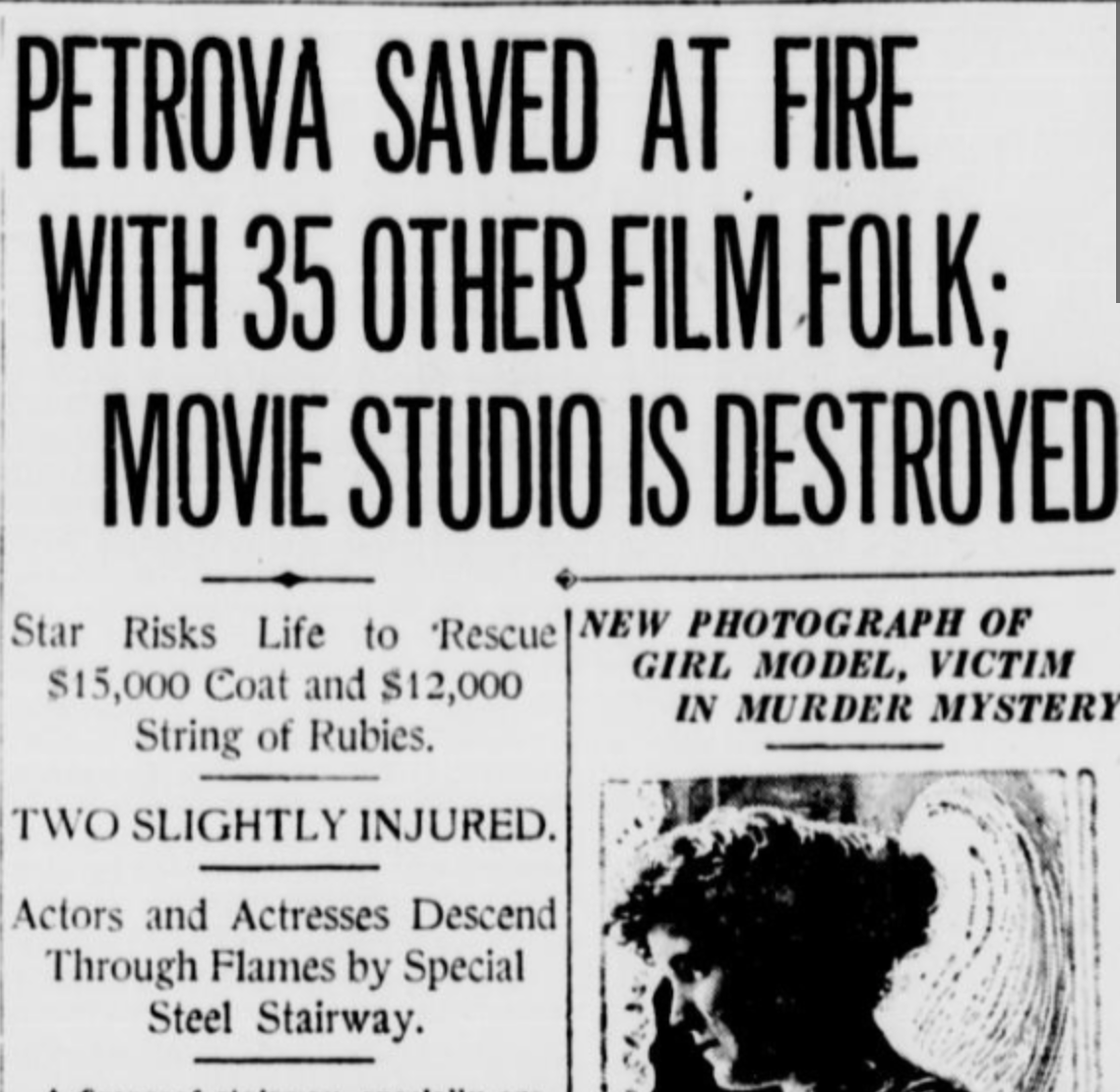 Immediately at risk were two young women who were working in the room as film editors. The newspapers later praised the two women, who were slightly burned in the blaze, for their quick thinking in closing the fireproof doors on their way out of the burning room.
The actors on the third floor heard the explosions and screams of the young film editors, now in the stairway. The film's director ordered the cast and crew to follow them down the stairs.
Petrova, instead, raced to her dressing room to rescue "a leopard skin coat valued at $15,000 and a string of pigeon blood rubies worth $12,000."
As absurd as this quick detour sounds, Petrova later claimed that she lost $25,000 in costumes and jewelry to the fire including a variety of fur coats. Fortunately her maid rescued Petrova's canary Richard.
"[Petrova] reached the street hatless," remarked the New York Tribune under the headline 'ACTRESS STARS IN STUDIO BLAZE', "in a Palm Beach suit and a leopard skin coat."
Below: Petrova from January 1922 Photoplay magazine wearing her signature outer wear.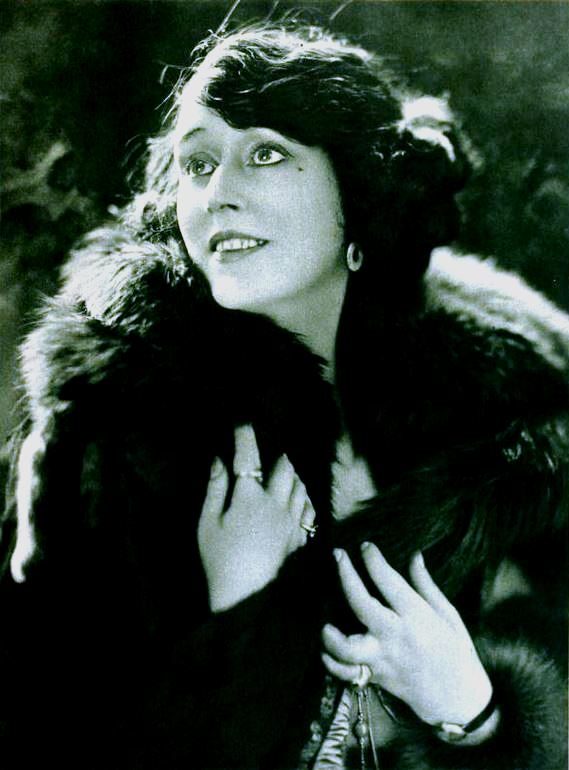 The firemen had a dramatic battle in store for them.  According to the World, "A big galvanized iron ventilator on the peak of the roof was dislodged from its fastenings by a stream of water and rolled down among the firemen.  But [they] saw the ventilator coming. Those in the way grabbed hold of the hose line and hung on like acrobats, dangling over the fiery pit."
Producers later claimed that over a quarter of a million dollars worth of equipment and work went up in the blaze, including several completed film.
Sadly all of Petrova's film work would be lost to these sorts of tragedies. None of her movies are known to survive. But perhaps those pigeon blood rubies are sitting around somewhere…..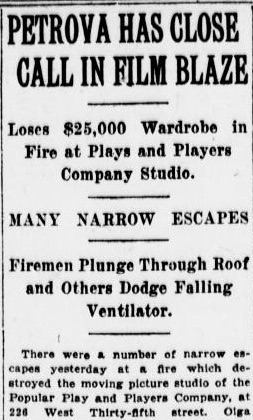 Picture at top:  Olga Petrova in The Light Within,  made a couple years later after the fire.