PODCAST The story of a brutal murder in a New York brothel and the prime suspect's controversial trial which captivated Americans in the 1830s.
In the spring of 1836, a young woman named Helen Jewett was brutally murdered with a hatchet in a townhouse brothel on Thomas Street, just a few blocks northwest from New York City Hall.
[geo_mashup_map]
This was not a normal crime. Helen was a prostitute of great beauty and considerable intelligence, making her living in a rapidly transforming city. Among her client list were presentable gentlemen and rowdy young men alike — their kind fueling the rise of illicit pleasures throughout New York City in the 1830s.
This was the era of the sporting man. Young single men with a little change in their pocket hit the streets of New York after dark, looking for a good time. For some single young women struggling to survive, the sex industry — from the 'high end' brothels to the grimy upper tiers of the theater — allowed them to live comfortable, if secretive, lives. But it placed many in great danger.
The prime suspect for Helen's murder was a young Connecticut man named Richard P. Robinson who worked at a respectable New York firm. His trial would captivate New Yorkers and even interest newspaper readers around the country. But would justice be served?
ALSO: Find out how this incident helped shape the nature of American journalism itself.
PLUS: Meet more than one person named Ogden!
LISTEN HERE:
___________________________________________________________________________
New York City in 1830 — at Broadway and Bowling Green. The area just northeast of here would be ravaged by the Great Fire of 1835.
New York City Hall has it looked in 1830. The events of this story take place just a couple blocks to the north west of here!
The beautiful Helen Jewett (or Ellen Jewett), "from an original painting taken from life."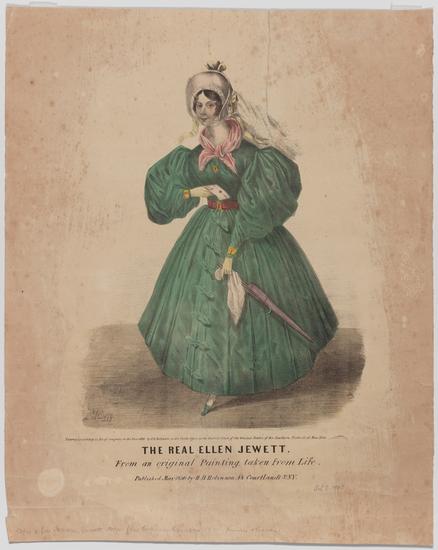 The prime suspect Richard Robinson, in his wig: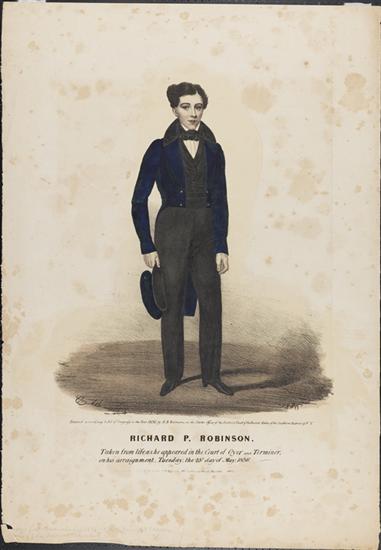 Much of the extant imagery produced following the trial was obviously highly critical of Robinson, mocking him as 'an innocent boy', a phrase which was used during the trial.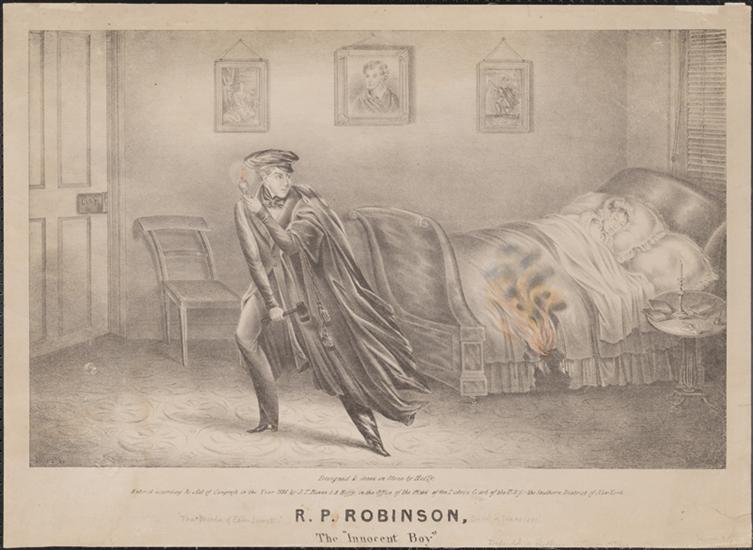 One of the oldest existing buildings in the Tribeca/upper WTC district is St. Peter's Church — seen here in a 1916 photograph — which began construction (to replace an older building) in 1836, the year of Helen Jewett's murder. It sits in the region of the old prostitution district known as 'the Holy Ground'.
Some images from the Life of Helen Jewett, one of several pamphlets which came out after the trial, dramatizing the lives of Jewett and Robinson. Most of the tale was fabricated for dramatic purposes.