Writer and photographer Bill Hayes moved to New York in 2009 and experienced what many of us have already learned: Â the nights are magic and the subway is a wilderness.
He began jotting down his observations of peculiar experiences, the strange behaviors of others existing in their own little New Yorks. "Every car on every train on every line holds a surprise," writes Hayes, "a random sampling of humanity brought together in a confined space for a minute or two — a living Rubik's Cube."
Above and below: A couple of the many strange and captivating photographs by Bill Hayes featured in the book.
During the day he would aim a friendly camera towards New Yorkers of all shapes and affinities. Hayes left San Francisco after the tragic death of his partner and fortunately seems to have fallen into New York like one of its many prodigal souls. His experiences aren't unique; they mirror yours and mine.
Except for the fact that, oh yes, he falls in love with a noted British neurologist and author — the late and dearly missed Oliver Sacks.
Oliver Sacks, photographed by Bill Hayes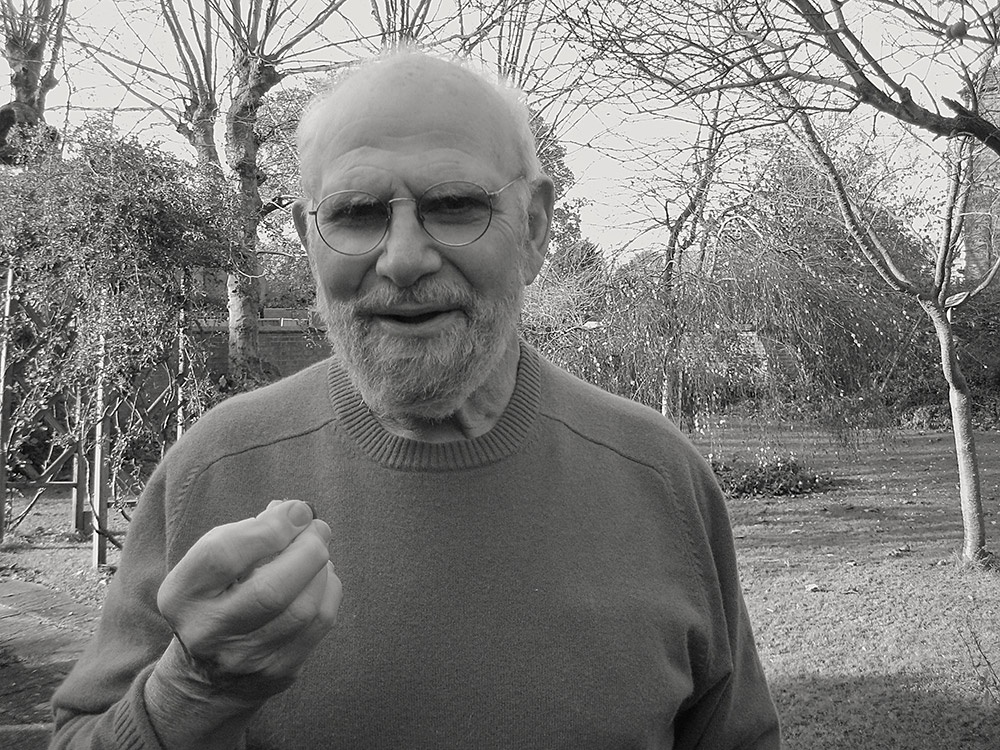 In Insomniac City: New York, Oliver and Me, Hayes' new memoir and urban rumination, we're presented with a bird's eye view of New York's universal appeal to outsiders, paired with a microscopic look at two of those outsiders.
Sacks, a celebrated author of The Man Who Mistook His Wife For A Hat and Awakenings (the basis of the Robert De Niro/Robin Williams film), was a guarded individual, coming out to himself late in life and socially removed from non-professional affairs.
Hayes introduces us to Sacks' extraordinary worldview, an intellectual who brought critical thinking into the slightest of gestures and loved going to the roof to drink wine out of the bottle. The love and reverence Hayes has for Sacks is clear, referring to him throughout the text as just 'O', giving us their intimate moments only when they illuminate something of his genius.
Insomniac City is a fragmentary, often poetic look at love of a city and of an individual, told in notes and journal entries. It's a book one could easily devour in a single sitting but I suggest prolonging the experience, reading a little at a time, allowing the individual anecdotes to inform your own adventures out in the big city.
It take on a set of colossal tasks; it can be poem, a documentary and a tribute on just a single page. Hayes is giving us permission to stare into his life — and into the lives of others — in the same durations of time that we experience each other in our daily lives. Â In those flash moments of bonding on mass transit or on the street, where we may imagine what another person is thinking and feeling before they vanish.
And knowing, in his vignettes, that he's exposed an intimacy with strangers, he then bares his own to us, his unabashed mix of love, friendship and bewilderment to a wonderful, complicated man, who also came and went.
INSOMNIAC CITY
New York, Oliver and Me
Bloomsbury Publishing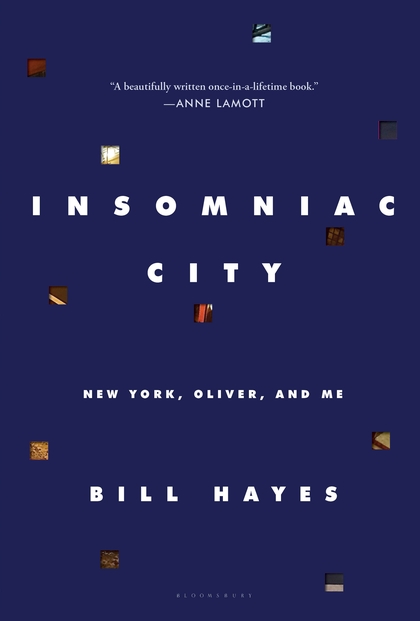 Photographs courtesy Bill Hayes and Bloomsbury