THE FIRST PODCAST The story of Benjamin Franklin at the end of his life — at the birth of a new nation.
Part Three of The Invention of Benjamin Franklin. Check Part One (Franklin Gothic) and Part Two (Lightning Strikes) to catch up on his extraordinary story!
Benjamin Franklin was the most famous American in the world by the time of the Revolutionary War, known as a writer, inventor and philosopher. But as an old man, he would earn another title — rebel.
By the time of the Boston Massacre, Dr. Franklin was already an elderly man, watching the early days of American unrest from his comfy home in London. His scientific experiments were eventually put on hold as he rushed back to the colonies to help set up the mechanism of independence.
But while others went to war, Franklin went — to France? It was because of his great celebrity that he was deployed on an unusual mission to court an important ally for George Washington and his Continental Army. And it was in the banquet halls and libraries of Paris that Franklin would actually invent one of his useful creations.
STARRING: Mesmer, Marie Antoinette, Voltaire and all the Founding Fathers!
To get this episode, simply download it for FREE from iTunes or other podcasting services. Check here for other ways to get the show.
Subscribe to The First here so that you don't miss future episodes!
You can also listen to the show on Stitcher streaming radio from your mobile device.
Or listen to it straight from here:
THE REBEL: AMERICA'S FOUNDING INVENTOR

This painting is by David Martin, made of Benjamin Franklin in 1767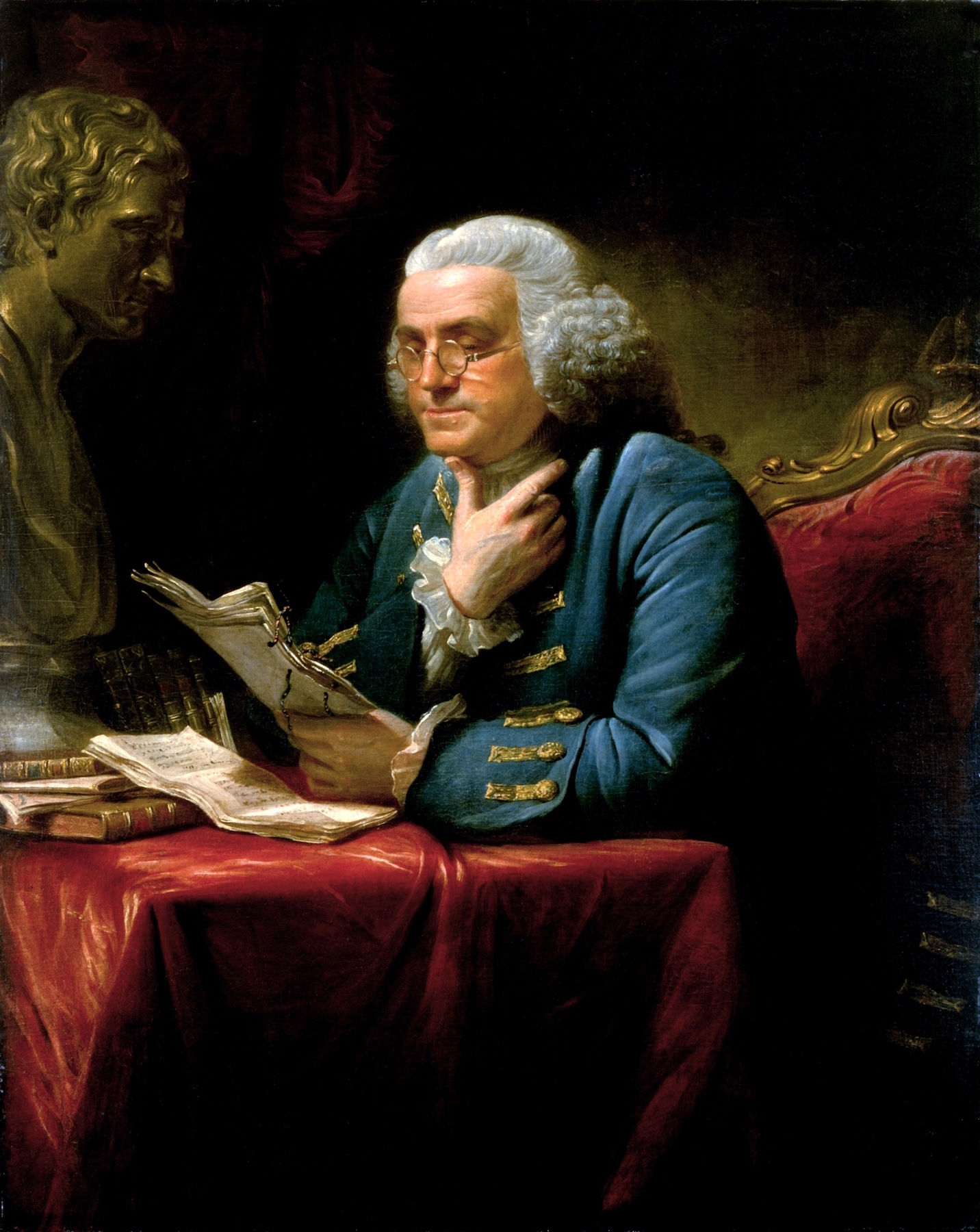 From my trip this week to Philadelphia for the eclipse:
From the Benjamin Franklin Museum: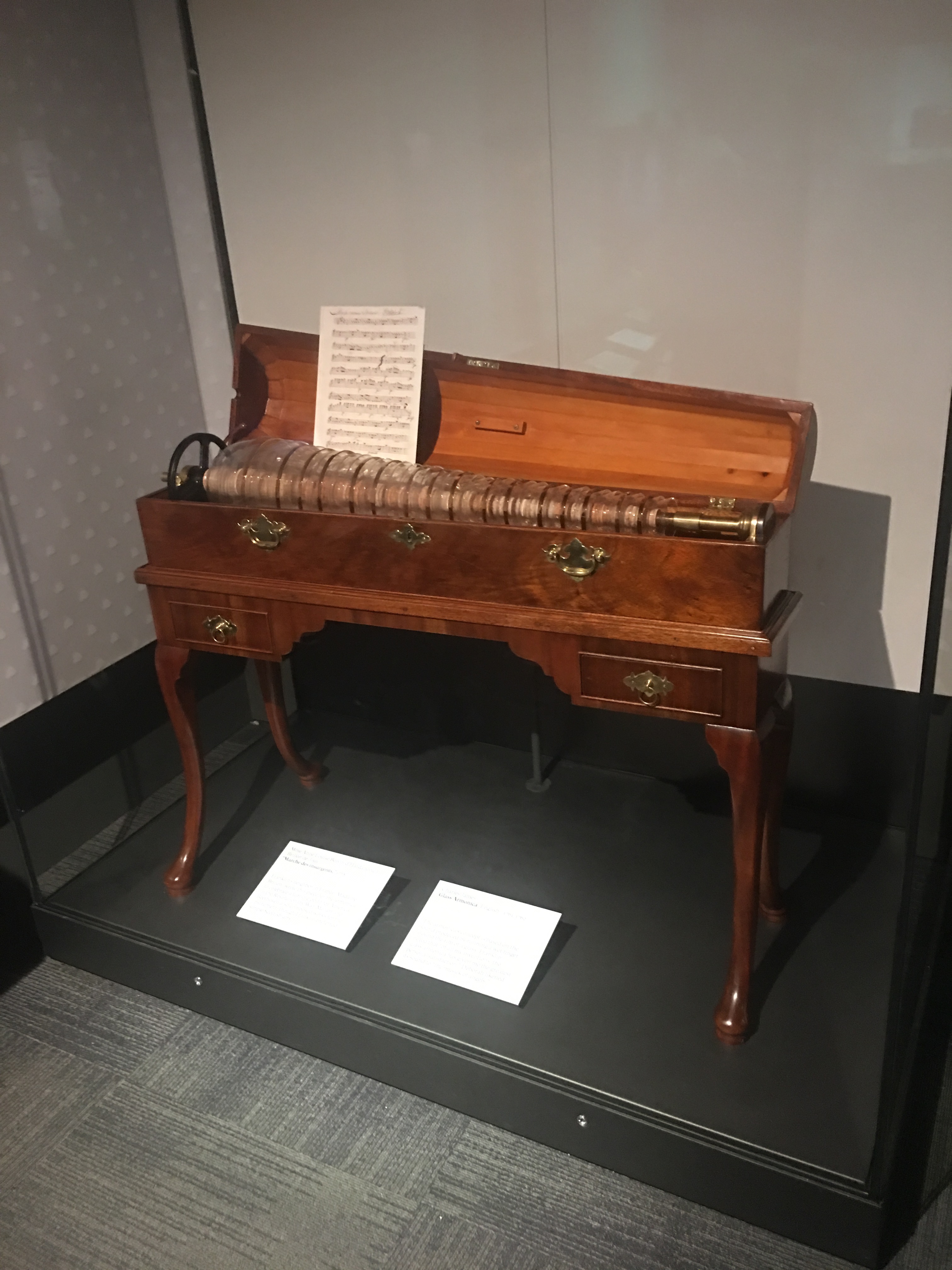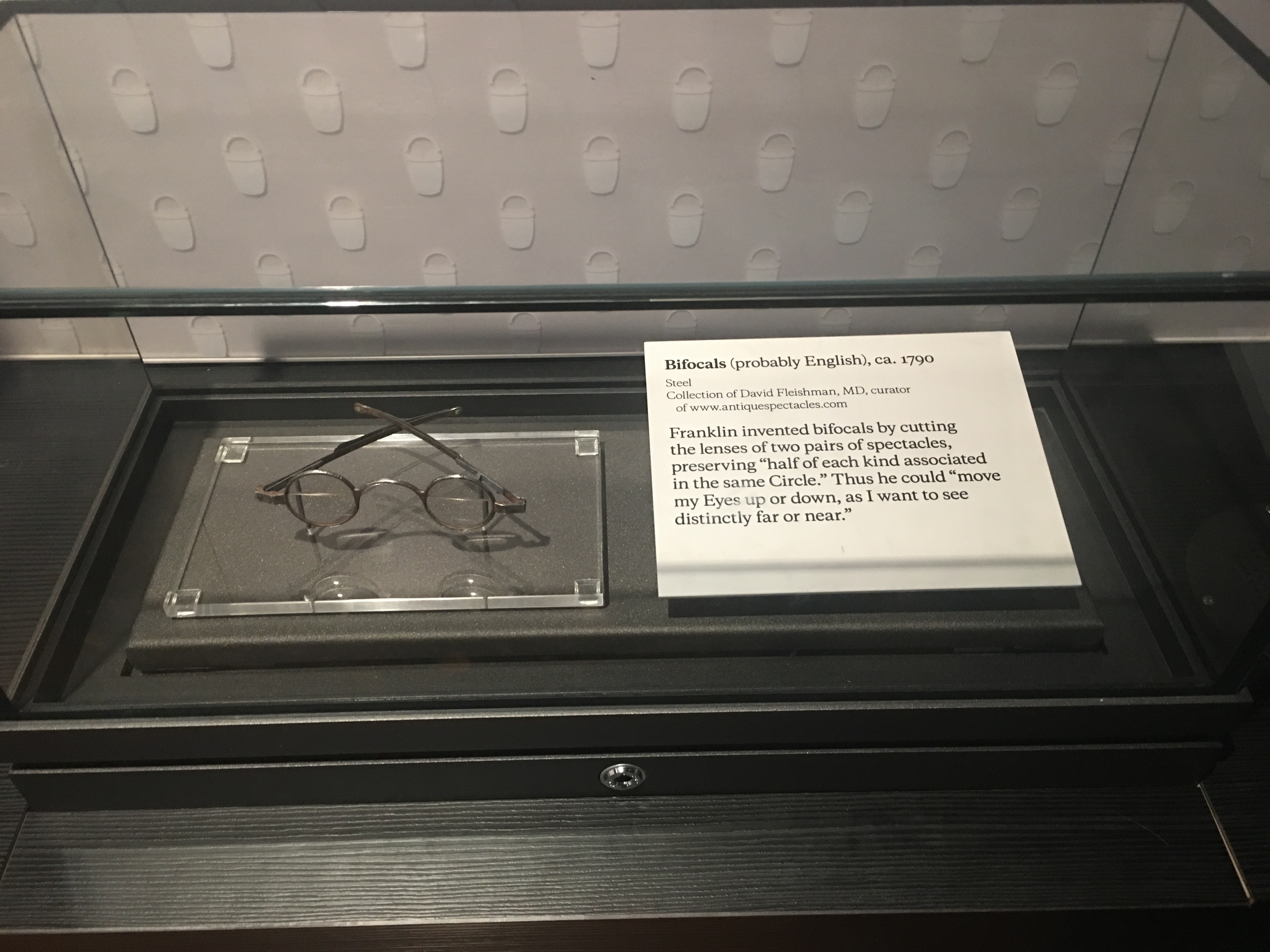 Next to the gravesite of Ben and Deborah Franklin: