The Bowery Boys' Greg Young, an aficionado of comic strip and comic book history, will be appearing at two events this week tied to New York Comic Con. Â The first event on Monday is general admission in the East Village, so come on out to kick off the week. The second event is at NYCC itself, held at the Javits Center, on Sunday, the convention's last day.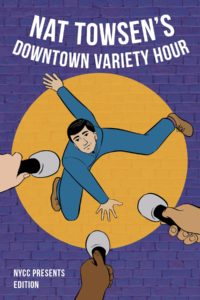 Downtown Variety: Special New York Comic Con 2017 Edition!
October 2, 2017, 7:30PM – 8:30PM
UCB East Village (153 E. 3rd Street)
Hey there, culture lovers! It's time for another enticing installment of your favorite variety show with that loquacious local, Nat Towsen (host of the Bowery Boys live show this past April). This month, Nat's teaming up with the gregarious geeks at New York Comic Con to bring you an enlightening, educational episode all about how New York City created our favorite much-maligned medium — the comic book.
We've gathered a pulchritudinous panel of the foremost fanatics on the topic, as well as some expert entertainers. There will be laughter, drama, and you just might learn something too! In this issue: Myq Kaplan (Late Show, CONAN), Lorraine Cink (Marvel, Hero Complex), Greg Young (The Bowery Boys) and Peter Sanderson (comic book historian, researcher at DC and Marvel).
With New York City trivia and with special prizes from the show's sponsors Two Boots Pizza, Forbidden Planet NYC & New York Comic Con.  Tickets just $7! (A NYCC ticket is NOT required to attend.)
Get tickets here: bit.ly/NTDVH52
Peter Sanderson appeared with Greg on episode 187 of the Bowery Boys podcast — SUPER CITY: New York and the History of Comic Books. Listen to it here:
During the show Greg talked about the legacy of creator Jack Kirby. And he'll be doing it live at New York Comic Con!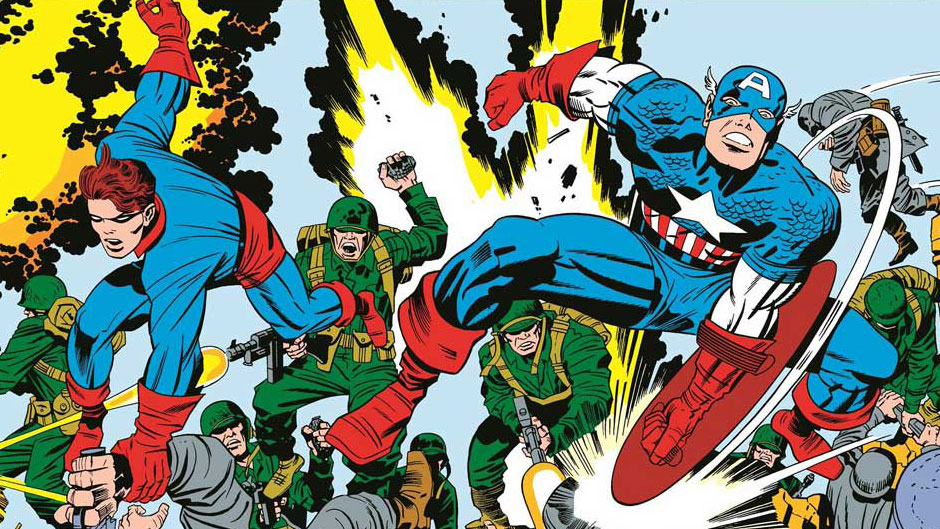 CELEBRATING 100 YEARS OF JACK KIRBY: THE KING'S NEW YORK
October 07, 2017, 4PM – 5PM
Throughout 50+ years of Marvel Comics, one of the most important characters to grace its pages has been the city of New York itself. Someone who realized this, perhaps the most, was Jack Kirby.  Born in the Lower East Side, Jack applied his experiences of life in the city that never sleeps to the Marvel Universe in numerous iconic ways – from Yancy Street to the coming of Galactus, to the scrawny kid from New York Steve Rogers.  Join a host of Mighty Marvel Guests along with famed New York podcaster & historian Greg Young of the Bowery Boys to trace the history of the King's New York and its impact on the Marvel Universe in this can't-miss panel.
You'll need an NYCC ticket to get into this event.
Nat Towson postcard design by Alyssa Varner. Comic art courtesy Marvel Comics