THE FIRST PODCAST How much do you know about George Washington Carver, the man born into slavery who became America's most famous botanist in the first half of the 20th century? He didn't discover the peanut, a legume commonplace in the human diet for thousands of years, nor did he invent peanut butter. What Carver did — and what he remains underappreciated for — was help reorient man's relationship with plants for the modern world
He saw items like the sweet potato and the soybean for their unlimited potentials, not just to better the human condition but to improve the opportunities of American farmers. He saw plants as the secret to human health and well being.
And he did these things not merely as an African-American man in the Jim Crow South, but as a man of frequent ill health and eccentric character. He was as miraculous as his inventions. George Washington Carver as an artist of uncommon tools — both a literal artist, armed with plant-based paints of his own design, but a conceptual one, finding a world of new ideas within the palette grown from his garden. He became the world's most famous proponent for organic eating.
CO-STARRING: Booker T. Washington, Henry Ford and — Mahatma Gandhi?!
To get this episode, simply download it for FREE from iTunes or other podcasting services. Check here for other ways to get the show.
Or listen to it straight from here:
THE PLANT DOCTOR: THE EXTRAORDINARY GEORGE WASHINGTON CARVER

Carver with his fellow professors at Tuskegee University in 1902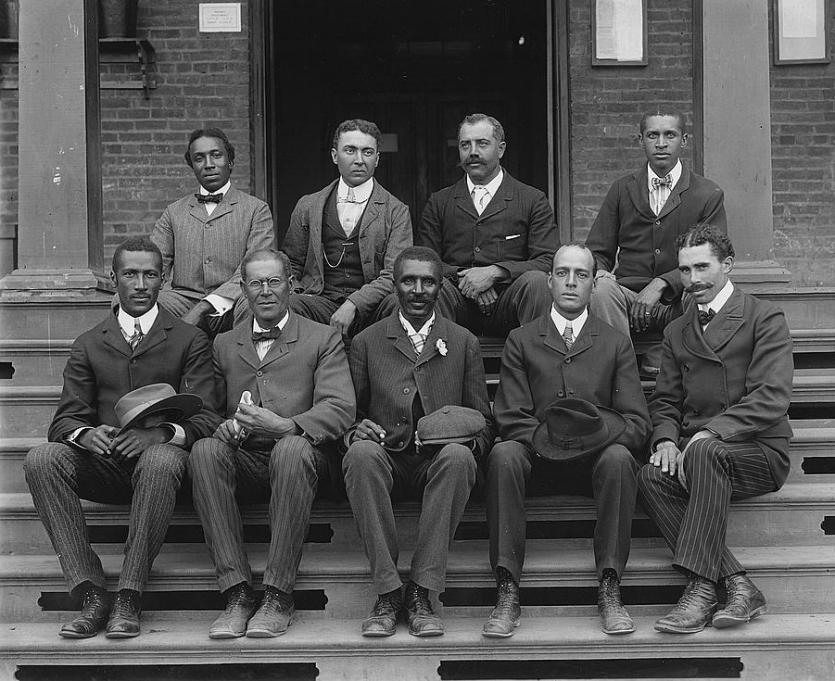 Several months before he died, Carver visited Henry Ford in Dearborn, Michigan, and was there for the unveiling of the replica of his log cabin birthplace at Greenfield Village.