Richard Rodgers and Oscar Hammerstein II are two of the greatest entertainers in New York City history. They have delighted millions of people with their unique and influential take on the Broadway musical — serious, sincere, graceful and poignant. In the process they have helped in elevating New York's Theater District into a critical destination for American culture.
In this episode, we tell the story of this remarkable duo — from their early years with other creators (Hammerstein with Jerome Kern, Rodgers with Lorenz Hart) to a run-down of all their shows. And almost all of it — from the plains of Oklahoma to the exotic climates of South Pacific — takes place on just two city blocks in Midtown Manhattan!
PLUS: What classic music venue still bears the name of Oscar Hammerstein's grandfather?
How did the ritzy Plaza Hotel celebrate the fifth anniversary of Oklahoma's debut?
How is Richard Rodgers associated with Hamilton the Musical?
And what was the final song written by Rodgers and Hammerstein?
---
The Bowery Boys: New York City History podcast is brought to you …. by you!
We are now producing a new Bowery Boys podcast every week. We're also looking to improve the show in other ways and expand in other ways as well — through publishing, social media, live events and other forms of media. But we can only do this with your help!
We are now a member of Patreon, a patronage platform where you can support your favorite content creators for as little as a $1 a month.
Please visit our page on Patreon and watch a short video of us recording the show and talking about our expansion plans. If you'd like to help out, there are five different pledge levels (and with clever names too — Mannahatta, New Amsterdam, Five Points, Gilded Age, Jazz Age and Empire State). Check them out and consider being a sponsor.
We greatly appreciate our listeners and readers and thank you for joining us on this journey so far.Â
---
The selection of theater images and memorabilia below are courtesy the Billy Rose Theatre Division at the New York Public Library.
Hammerstein with another musical legend — Jerome Kern — in 1939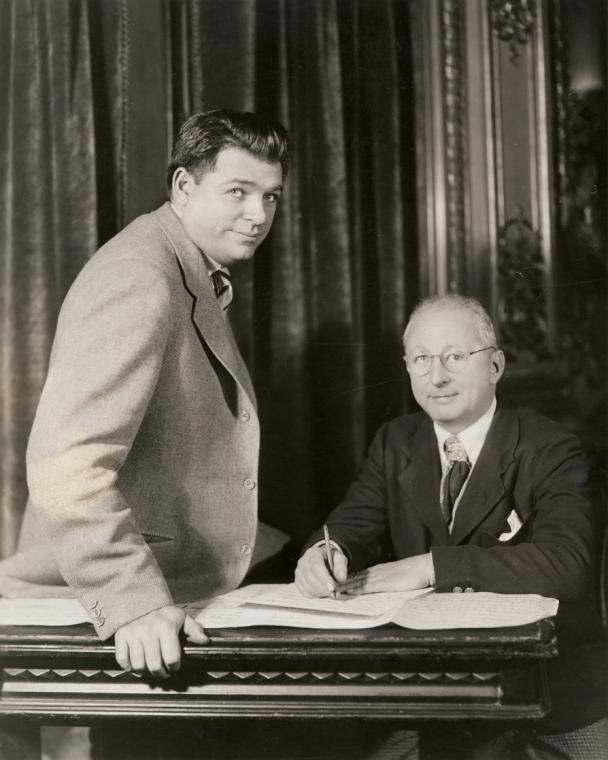 Andre Kostelanetz, Lorenz Hart, Richard Rodgers and Jane Froman, 194o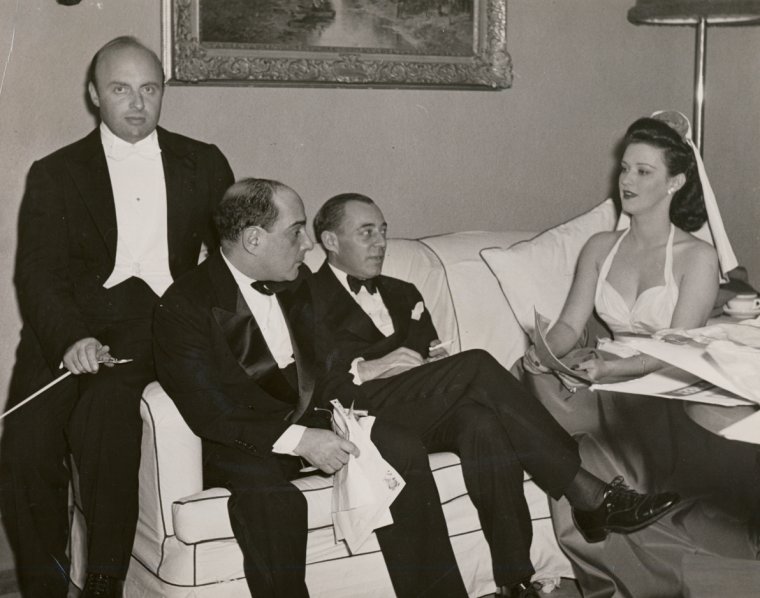 Rodgers and Hart, circa 1940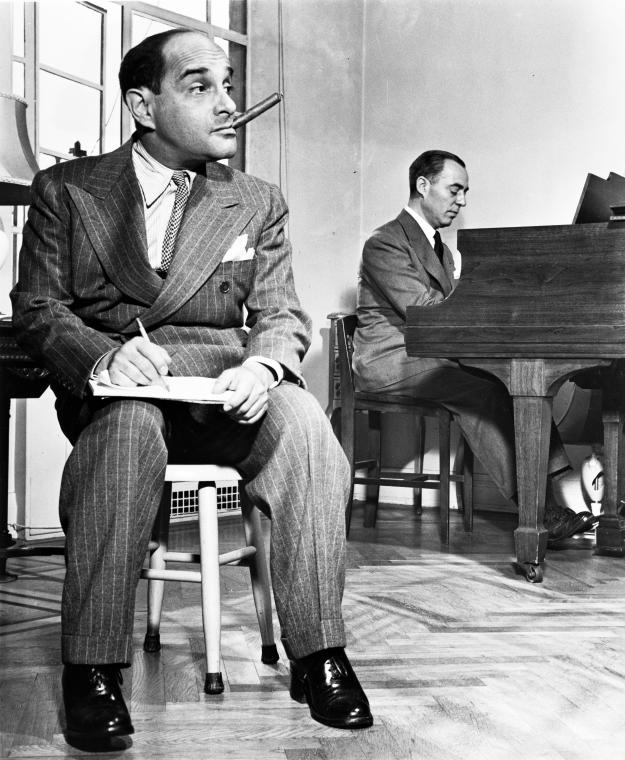 The creators, with performers in the background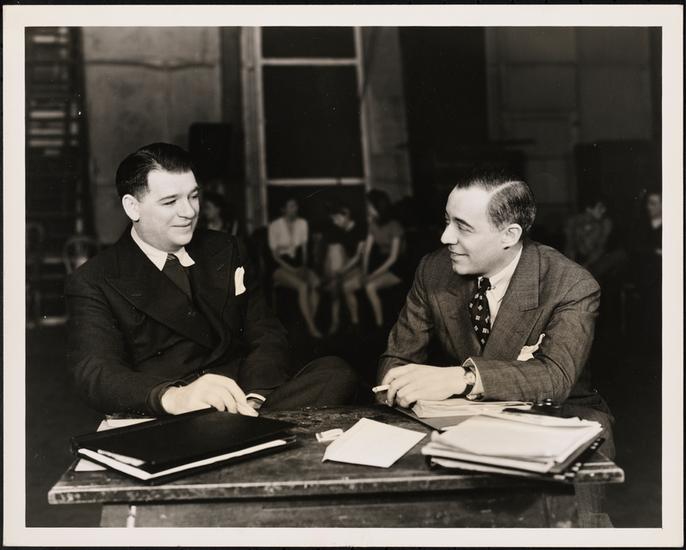 Richard Rodgers and Oscar Hammerstein II at the opening of The King and I at the St. James Theatre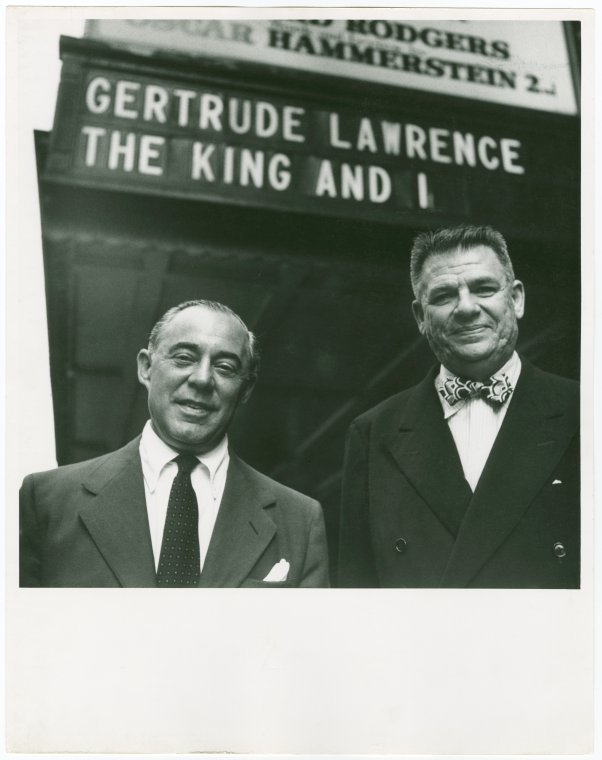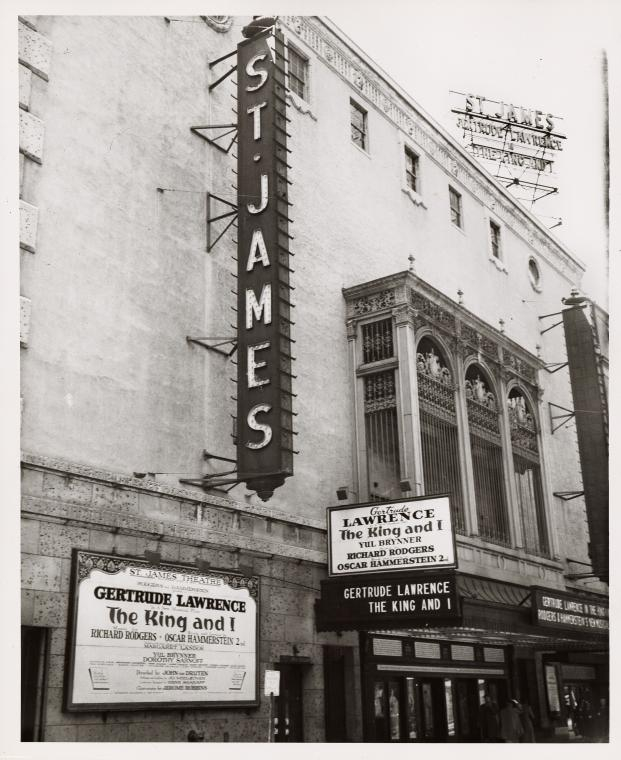 Hammerstein, Rodgers and a young Julie Andrews during rehearsals for the broadcast of Cinderella.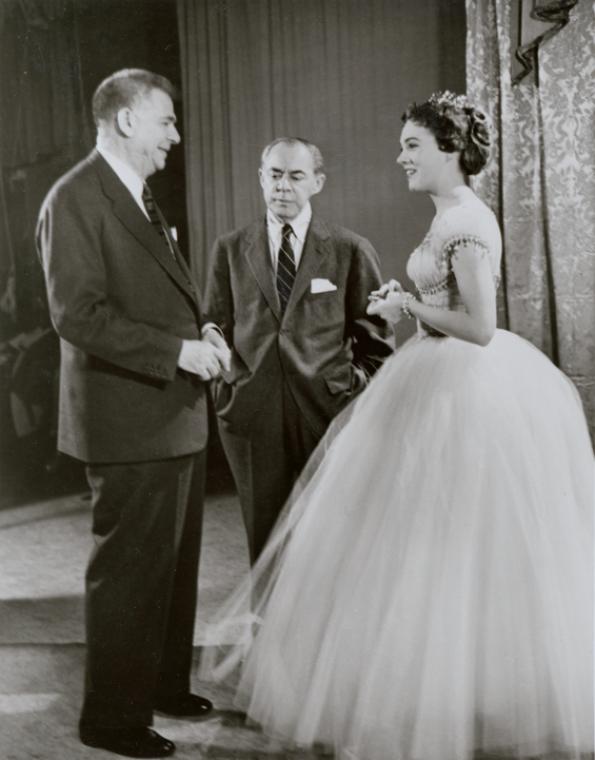 No 'leggy chorus girls' here. Joan Roberts and the original cast of Oklahoma! transformed the Broadway musical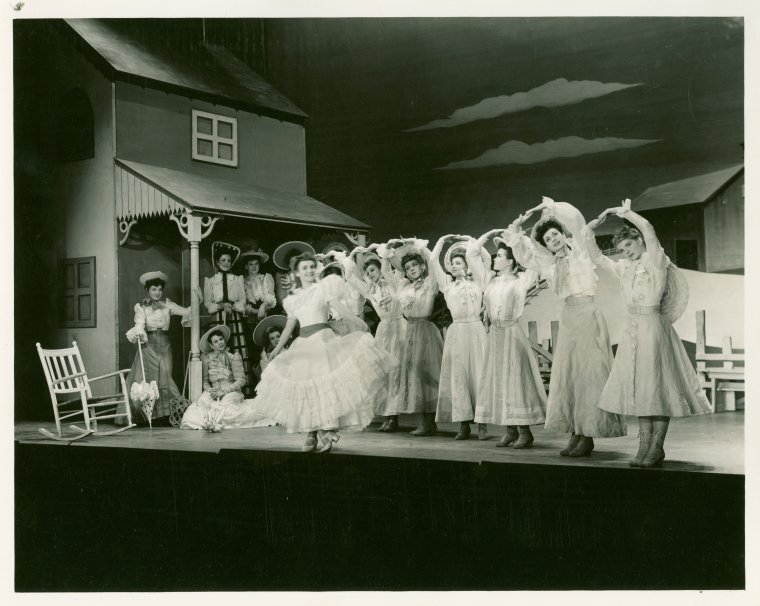 Playbill for the original production of Oklahoma! at the St. James Theatre (1943)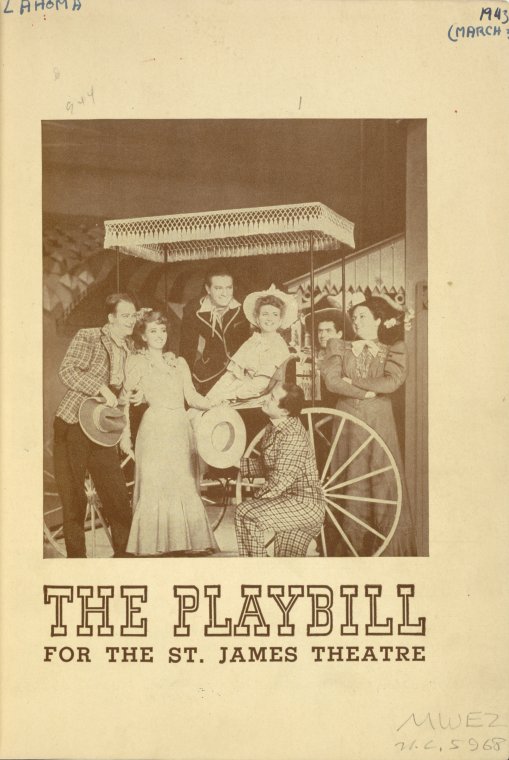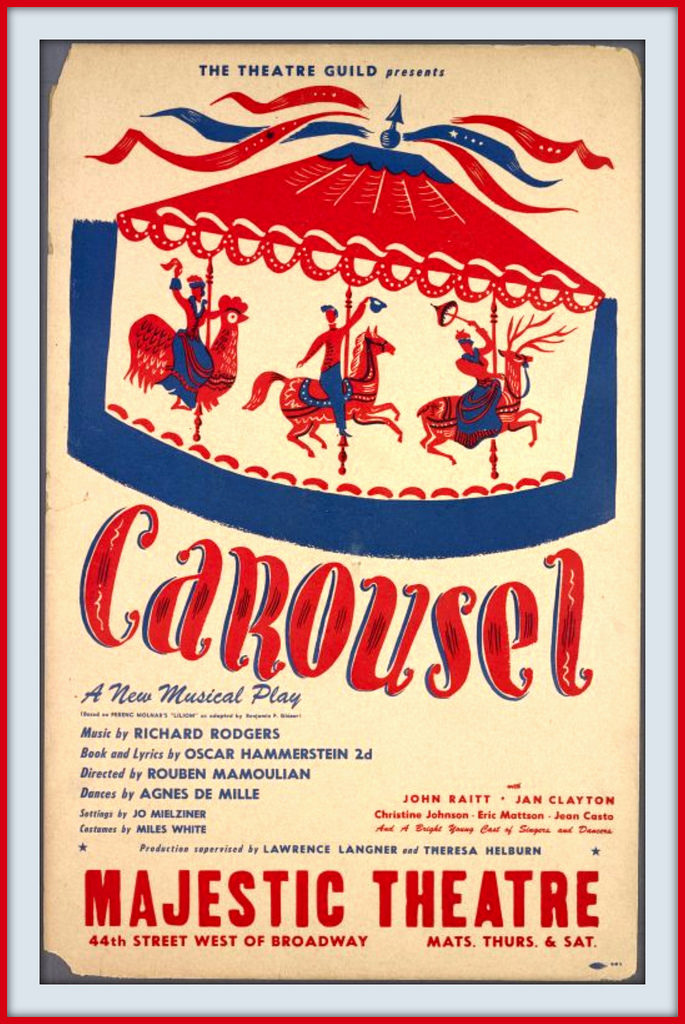 Thanks to advance "mail orders," Rodgers and Hammerstein shows would be sold out months before opening — and months before the reviews came out.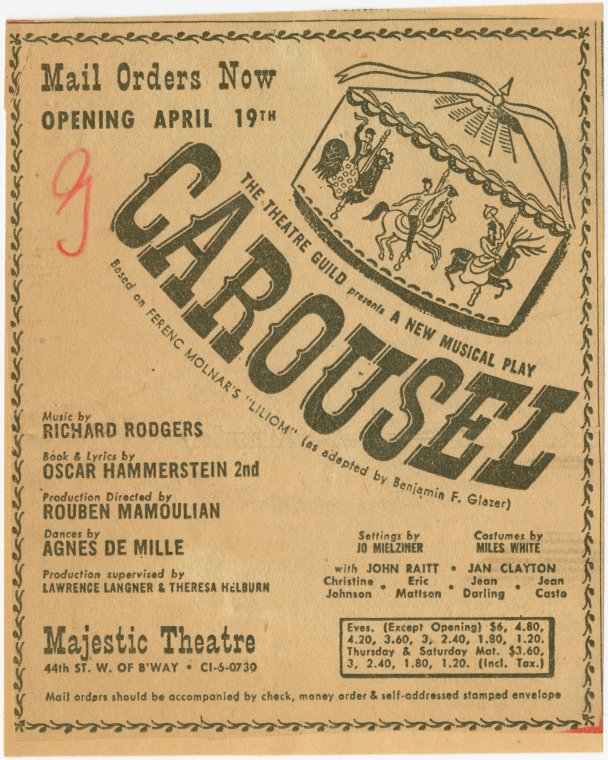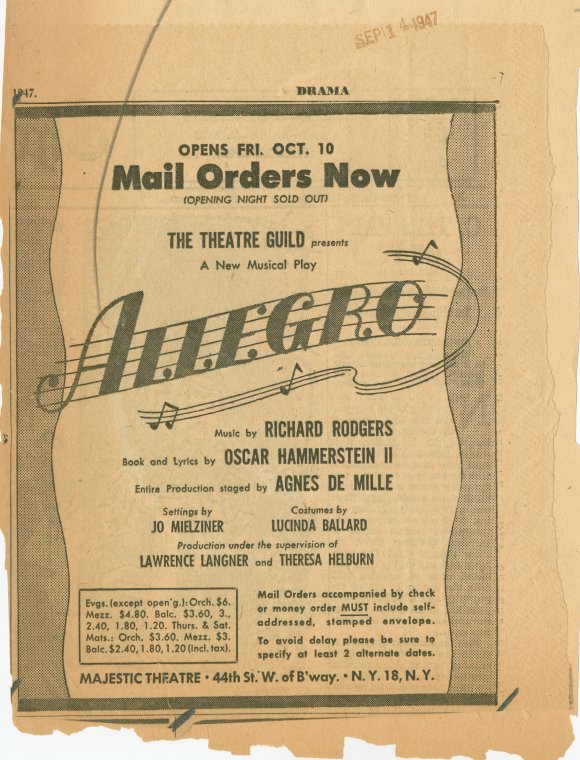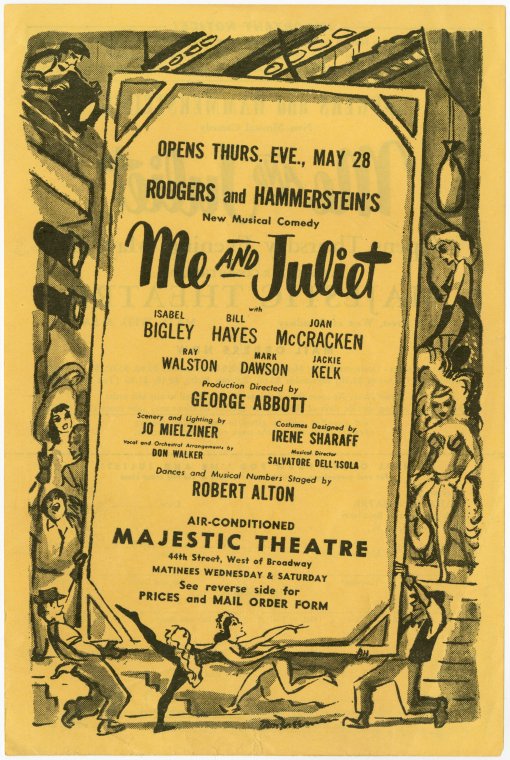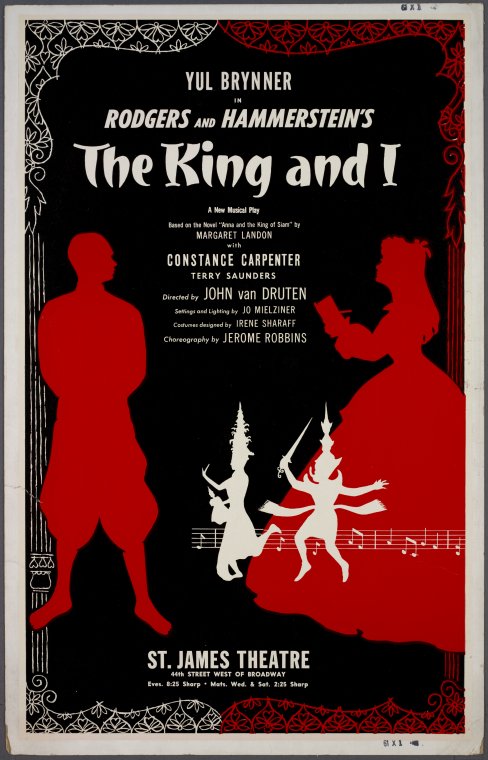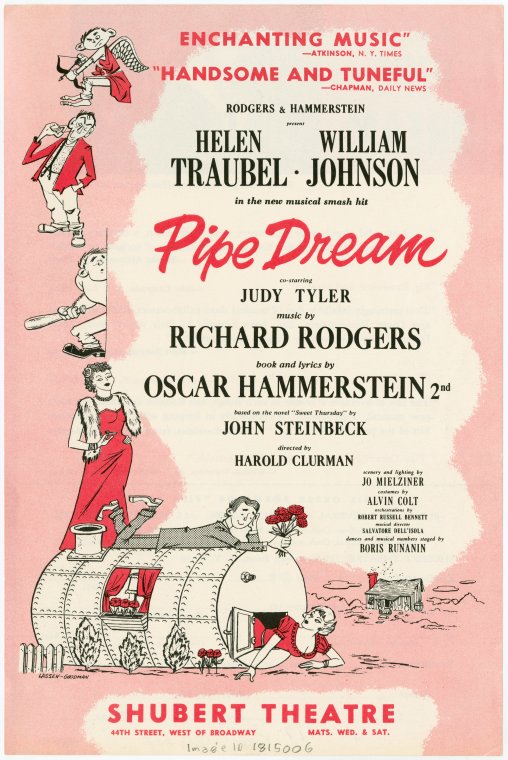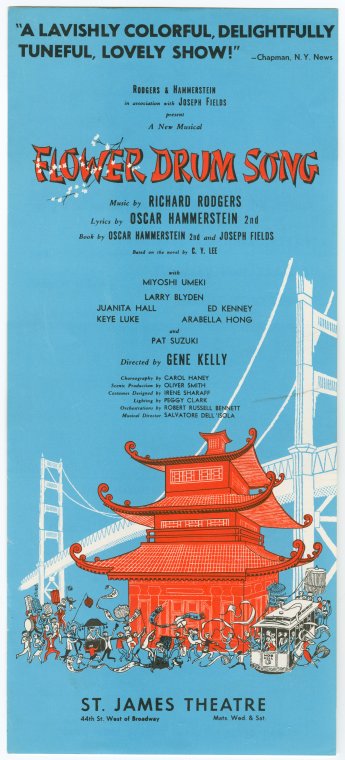 Mary Martin and the child stars of the original production of The Sound of Music.