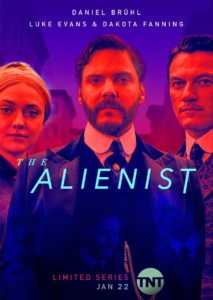 This weekend brings an absolute treat for New York City history lovers: the debut of the TNT limited series The Alienist, based on the classic Caleb Carr best seller, starring Daniel Bruhl, Luke Evans and Dakota Fanning. (The first episode debuts on Monday, January 22, although you can catch a sneak preview the night before after the Screen Actors Guild Awards.) This series will explore the grimy and often terrifying underbelly of New York's Gilded Age in the 1890s, following a group of investigators who use unconventional methods to track a murderer through Old New York's seedy back alleys.
Perhaps you know how much we love the original source material so we're greatly looking forward to seeing it play out on television this winter. And what better way to prepare yourself for this television event than immersing yourself in haunting and unsettling historical stories of crime — in podcast form!
Throughout the week, several podcasts join in the fun as they participate in an 'Alienist podcast takeover', presenting fascinating and moody real-life tales of murder, mystery and mayhem, all inspired by the material in The Alienist.
Below is the full directory of podcasts releasing special Alienist-themed episodes. The Bowery Boys will finish the series with a brand new podcast episode (coming out on Friday) that delves into the disturbing side of the Bowery in the late 19th century.
Listen to these podcasts via the players below or look for these shows on your favorite podcast players.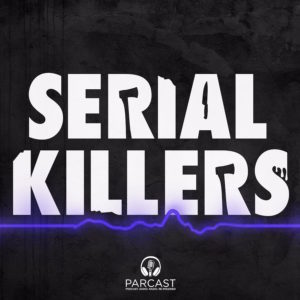 SERIAL KILLERS
With hosts Greg Polcyn & Vanessa Richardson
Subject: Jane Toppan
"After a childhood filled with abuse, poverty, and shame, Jane Toppan (born Honora Kelley), left her foster home and pursued nursing. To many, she seemed like a loving nurse who cared deeply for her patients. But for years, she used her nursing skills to experiment with medicines…and kill the people who trusted her the most."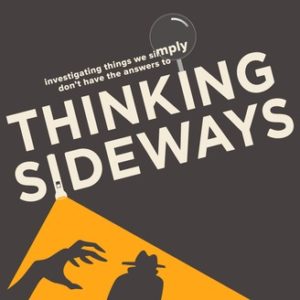 Thinking Sideways Podcast
With hosts Devin, Joe and Steve
Subject: The Murder of Thomas Edwin Bartlett
"On January 1st 1886 Thomas Edwin Bartlett was found dead in bed. Doctors discovered chloroform in his stomach and determined it was the cause of death. How did it get there? Did he drink it willingly? Did his wife give it to him? Did her lover? To this day no one knows."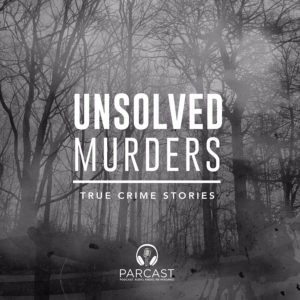 Unsolved Murders: True Crime Stories
With hosts Carter Roy & Wendy Mackenzie
Subject: The Wall Street Bombing
"On September 16, 1920, an explosion went off at 23 Wall Street, killing 38 people and injuring hundreds more. But no one knew who set off the bomb, or why. We explore the political and financial turmoil that may have inspired the attack, and we look into the man who warned New Yorkers of the bombing beforehand with uncanny detail."

CASEFILE: True Crime
Subject: The Lady In the Barrel
"September 15th, 1878 was a cooler than average day for Staten Island, New York. A cold north-westerly breeze blew as three young teenage boys tended cattle in the woods near Silver Lake…"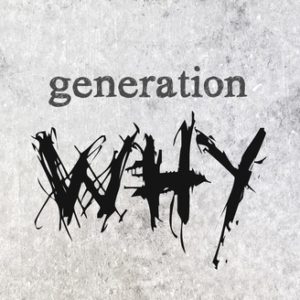 The Generation Why Podcast
With host Aaron and Justin
Subject: The Murders Of Thomas & Ann Farrow
"March 27, 1905. London, England. Thomas & Ann Farrow had been shopkeepers at Chapman's Oil and Colour Shop in Deptford for more than two decades. On the morning of March 27, 1905 they were victims of a vicious attack. Thomas was in the shop on the floor having been bludgeoned to death. Ann, barely breathing, was still in her bed having been bludgeoned as well. Police took witness statements and examined both the shop and the Farrow's flat for clues. In the early days of forensics it was not so easy to tie a crime to a person. The Farrow case would rest upon a new forensic science tool. One that would anger some who didn't believe it to be a real science. If the right people could not be convinced, this crime would go unpunished."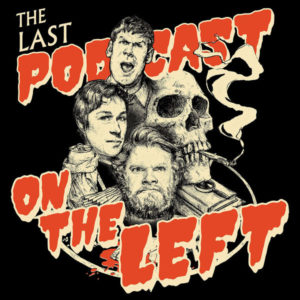 Last Podcast on the Left
With hosts Ben Kissel, Marcus Parks and Henry Zebrowski
Subject: The Thames Torso Murders
"Join us on this minisode as we extend our Jack the Ripper episodes past the official five Ripper victims to six mysterious headless torsos found around London between 1873 and 1889, pointing towards the possibility of a second unidentified serial killer apart from the Ripper."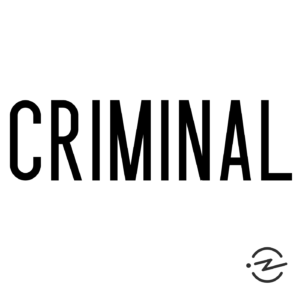 CRIMINAL
With host Phoebe Judge
Subject: Like A Page From A Book
In 1892, a gruesome murder took place in a small fishing village in Argentina. The police had a suspect who would not confess. What happened next would change the way murders were investigated around the world.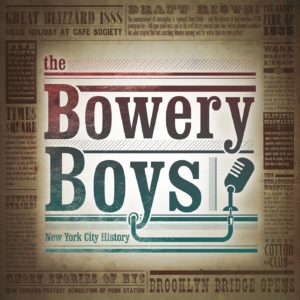 The Bowery Boys: New York City History
With Tom Meyers and Greg Young
Subject: McGurk's Suicide Hall: The Bowery's Most Notorious Dive
"In early March of 1899, a woman named Bess Levery climbed to one of the top floors of McGurk's — floors given over to illegal behavior — and killed herself by drinking carbolic acid. Within a week, two more women had ventured to McGurk's, attempting the same dire deed. By the end of 1899, the dance hall had received a truly grim reputation, and its proprietor, capitalizing on its reputation, began calling his joint McGurk's Suicide Hall."