It's a vivid image (for some bleak, other romantic) that most New Yorkers cannot imagine. But a few people still living today remember it quite well — the Bowery underneath an elevated train line.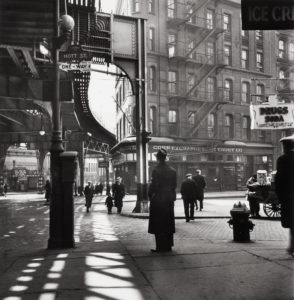 The Third Avenue Elevated was constructed in 1878, connecting South Ferry with Harlem via a sturdy, darkening railroad track, hoisted over the street. The entire length of the Bowery was covered with it, from its south end (in what would soon become Chinatown) to its northern section, merging with Third Avenue at Cooper Square.
At right: Bowery and Mott Street, 1946
Our perceptions of the Bowery have greatly shifted over the past decade and it can be hard to find traces of its extraordinary history anymore.
The former farm road of Peter Stuyvesant had once been a fashionable destination for New York elite in the 1830s, but the arrival of immigrant communities drove the old wealth away. The culture of the mid-19th century Bowery included bawdy theatricals, minstrel shows, dime museums and even circus troupes, mixing with saloons and beer halls.
The elevated railroad hastened the Bowery's fall into a purely disreputable district. Even with the beer dens, dance halls and brothels swept from the street by the early 20th century, its reputation remained dire, becoming New York's Skid Row. The decades of soot which covered the buildings and sidewalks only helped paint the Bowery as an avenue of depression and woe.
Below are a selection of images from these years — from the 1880s until 1955 — courtesy the Library of Congress and the Museum of the City of New York — showing the Bowery tangled and contained by the steel latticework of the Third Avenue El.
Next time you walk the Bowery, imagine it with trains in the sky.
And after viewing these — check out these images of the 1955 deconstruction of the lower Manhattan sections of the Third Avenue El by Sid Kaplan, from a show last year at the Transit Museum.
For more information, please listen to Bowery Boys: New York City History podcast Episode #107Â on the history of New York's elevated railroads.Â
The Bowery at Canal Street, 1880
The Bowery, 1886, specific location unknown
144 Bowery to the left, 1895
70-72 Bowery to the left, 1897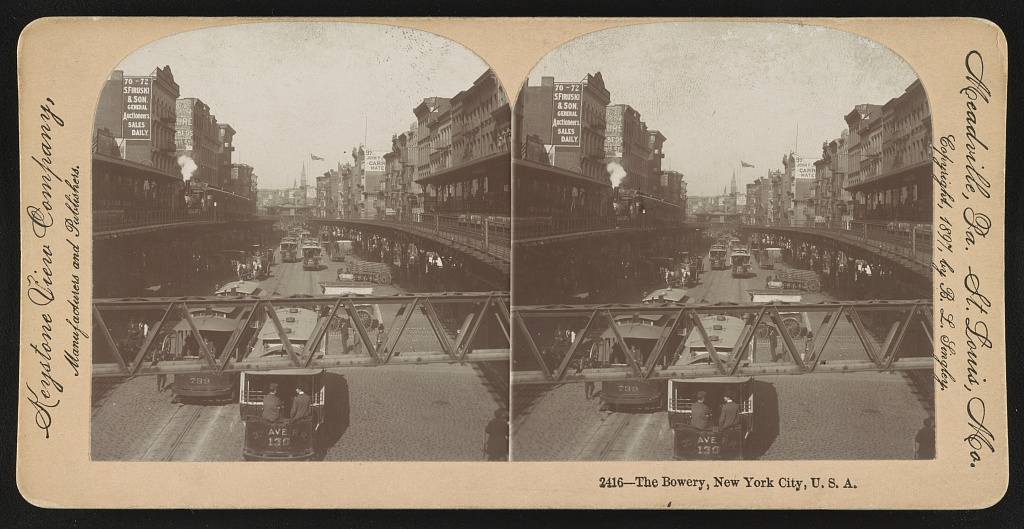 The Bowery and Grand Street, 1900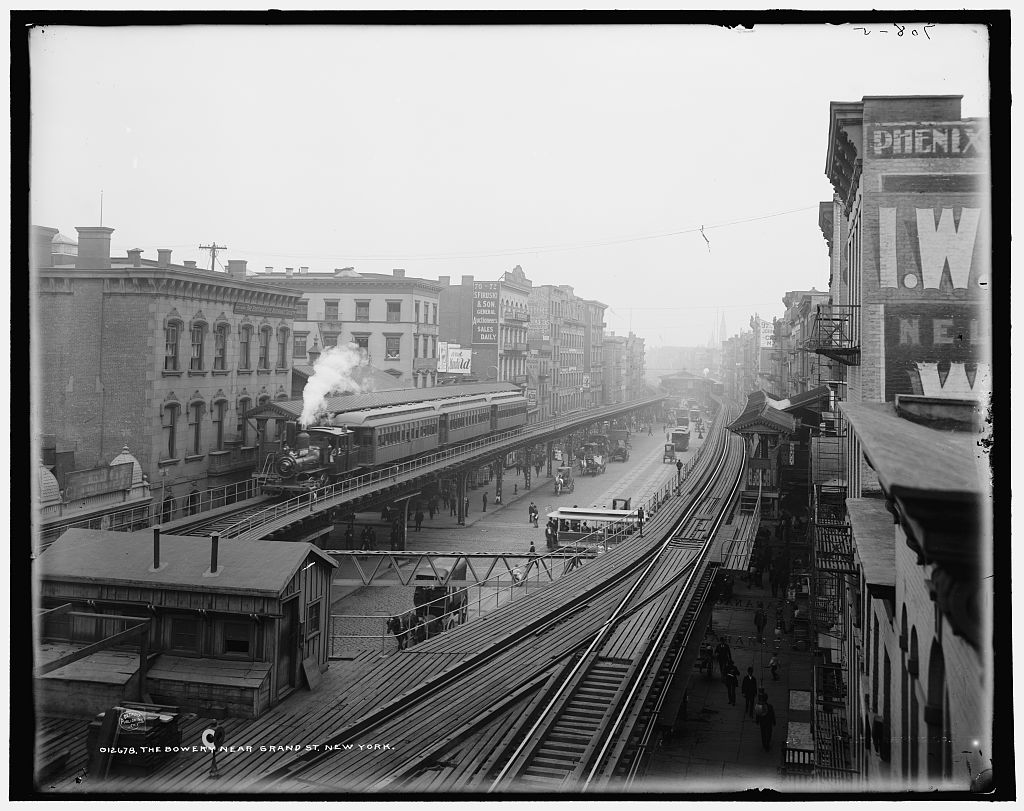 Outside the Bowery Savings Bank (designed by Stanford White), 128-130 Bowery, 1905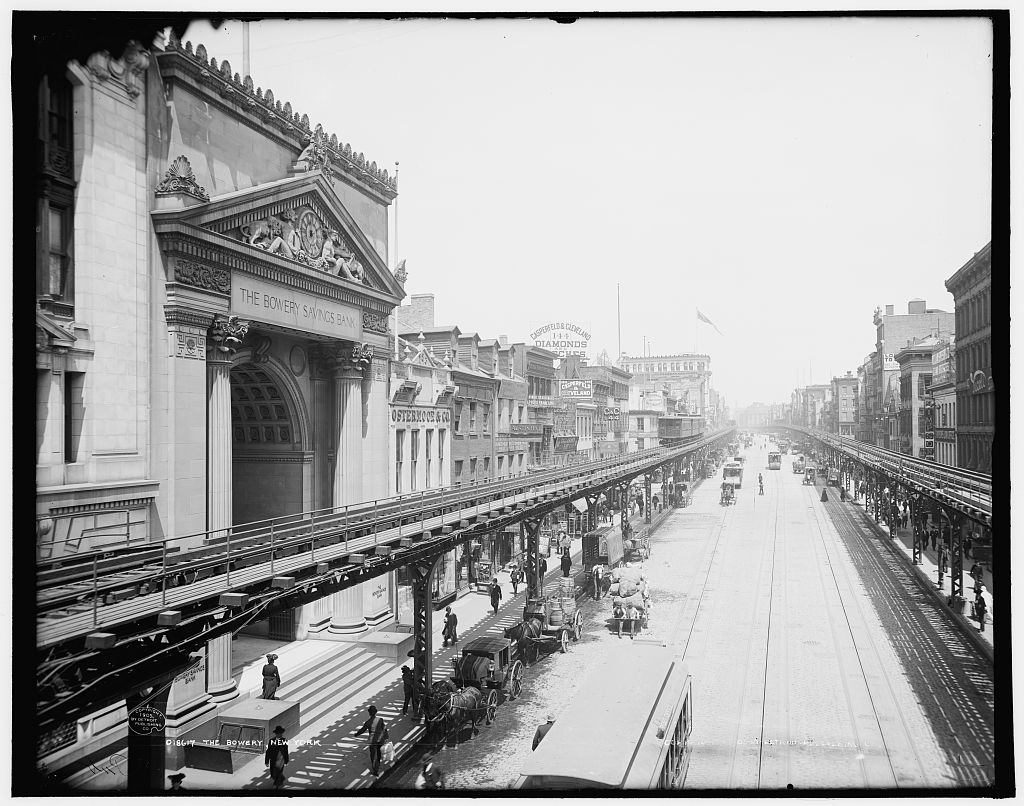 Outside the Bowery Mission, 55 Bowery, 1910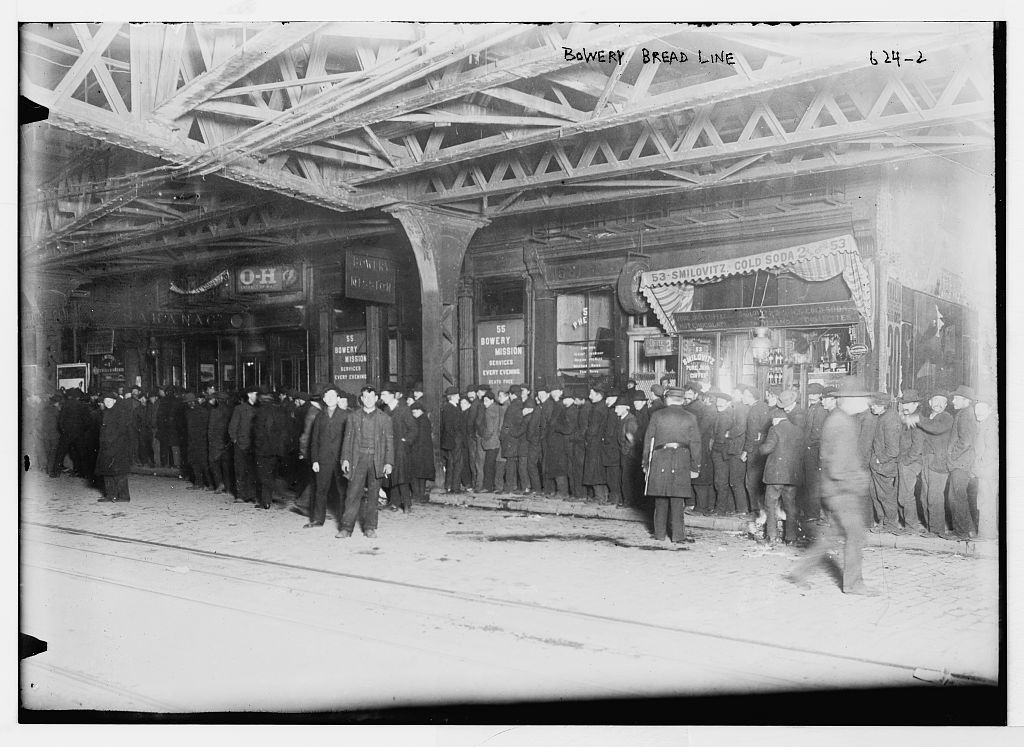 293 Bowery, between 1910-15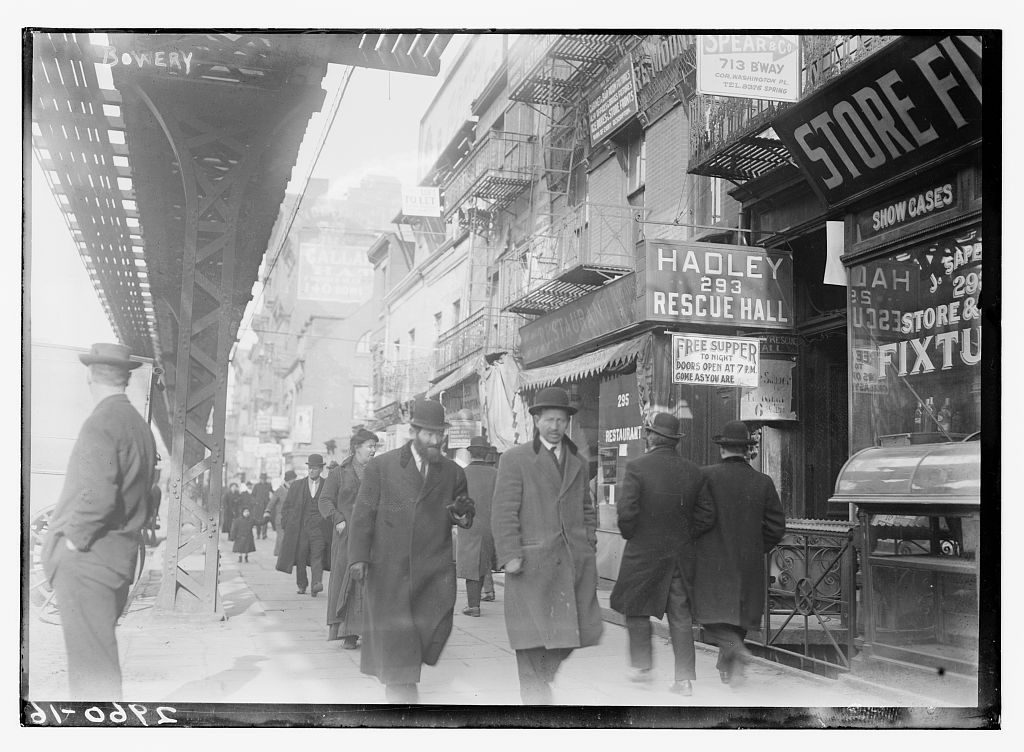 The Bowery 1900, exact location unknown (any clues?)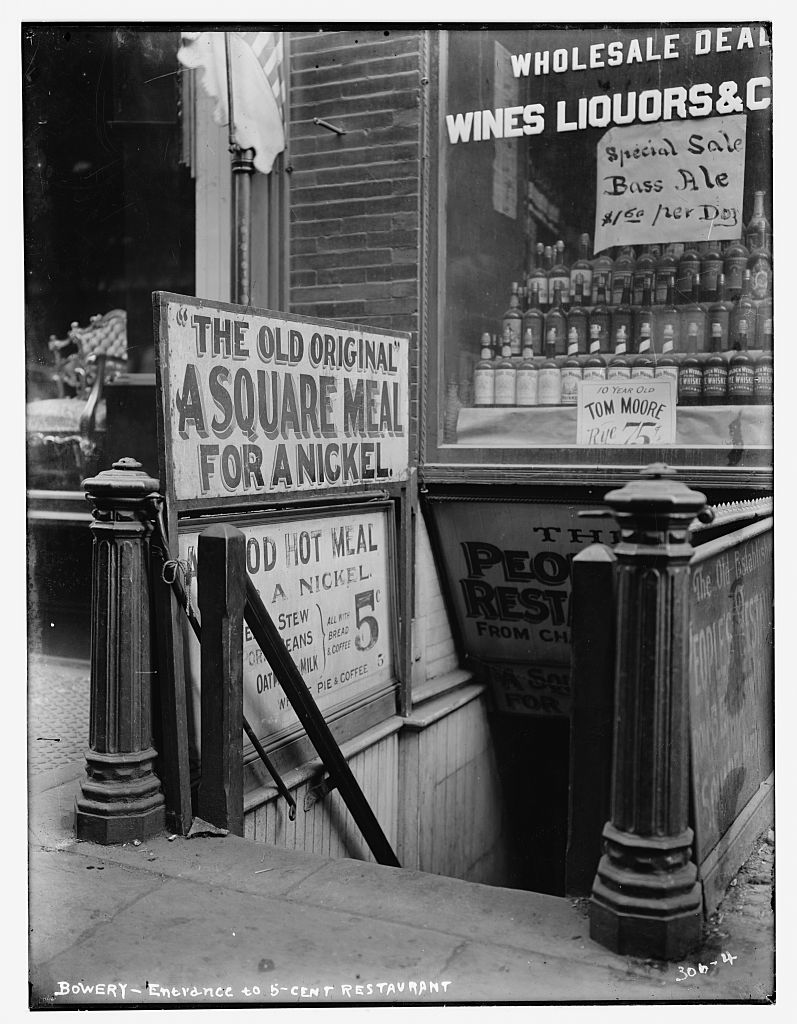 In the Bowery's former Diamond District, February 1912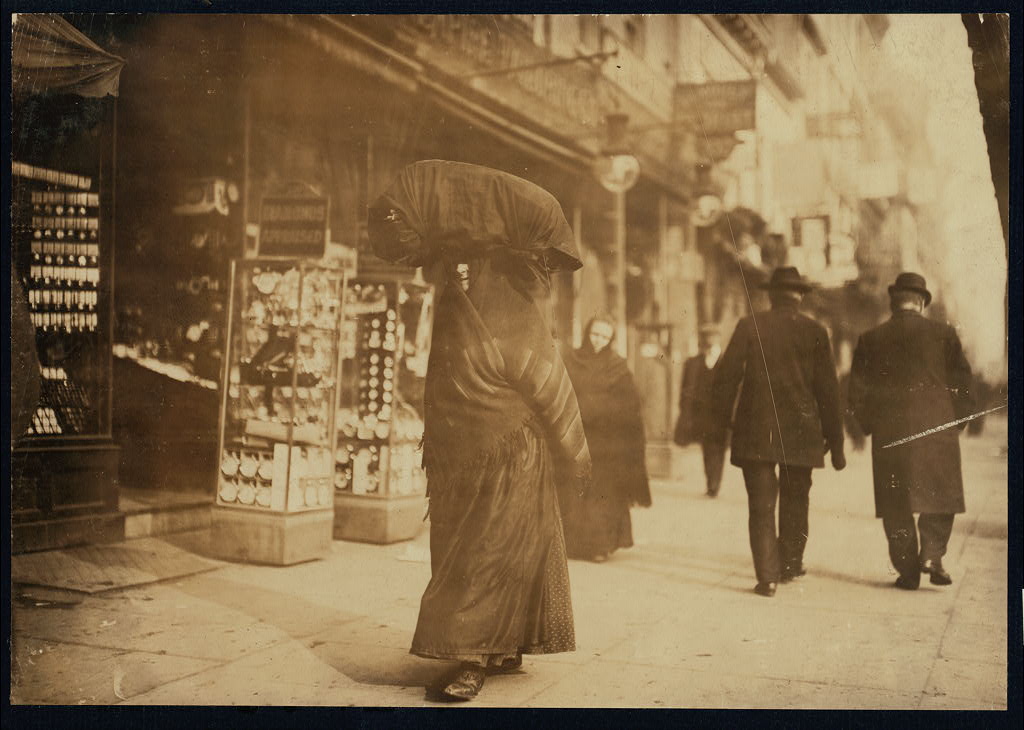 115-117 Bowery, an early restaurant supply store, 1932
103 Bowery, 1935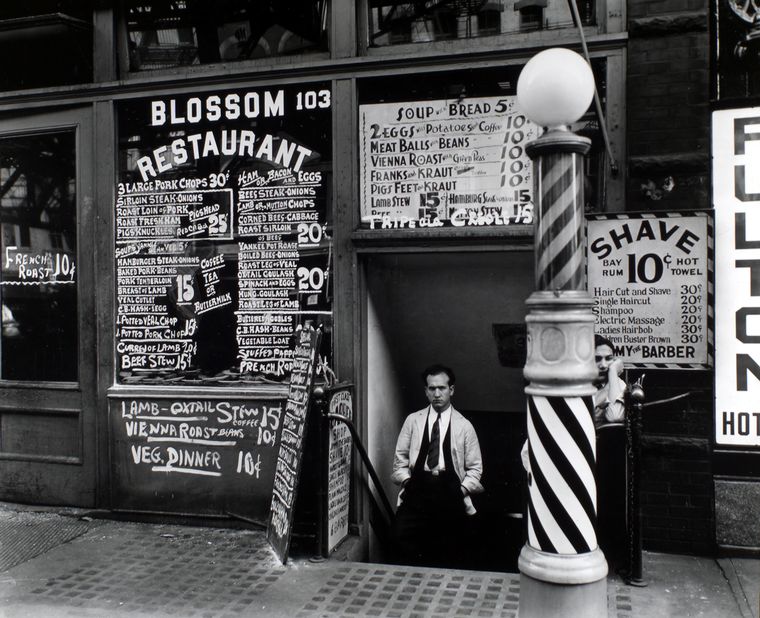 264 Bowery, 1935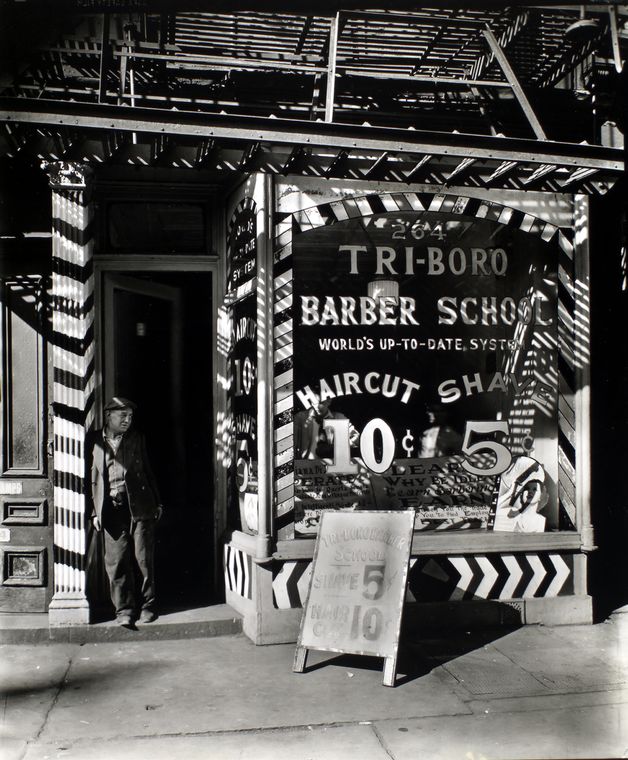 The Bowery and Division Street, 1935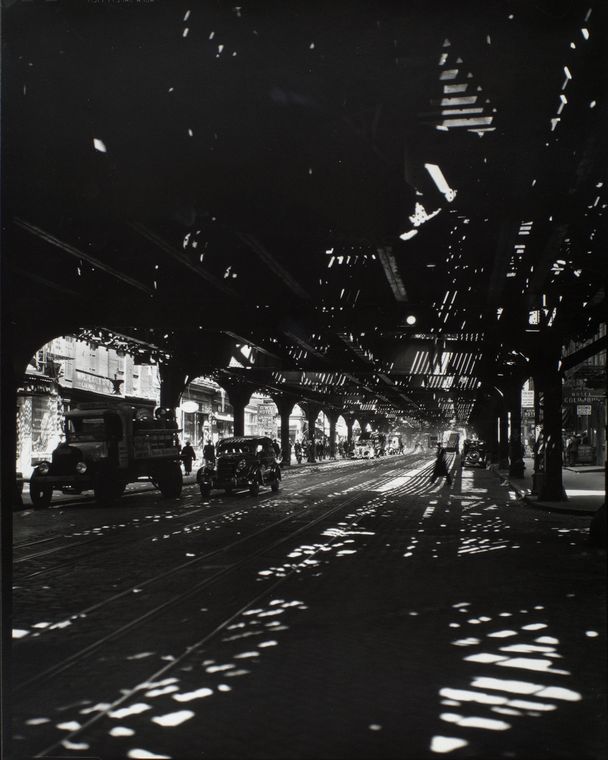 The Bowery, Chatham Square Station, 1940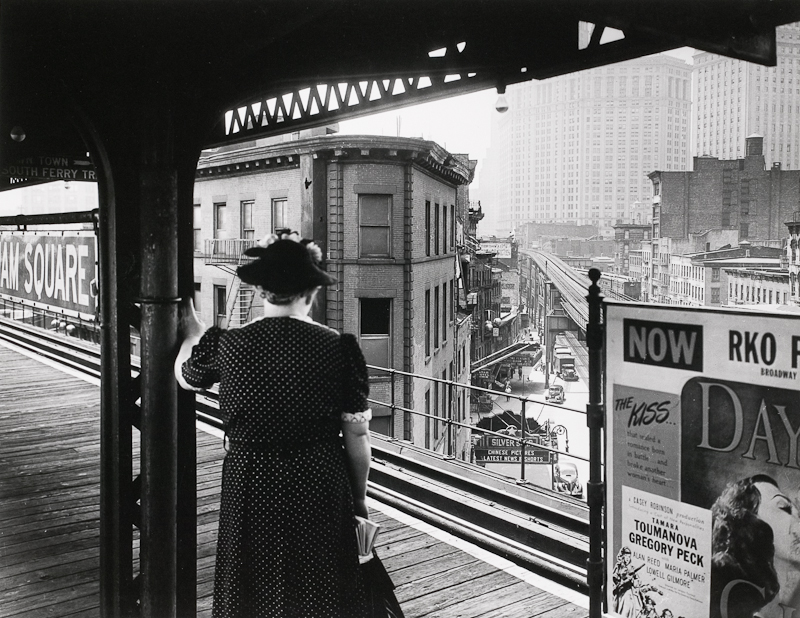 The Bowery at 4th Street, 1942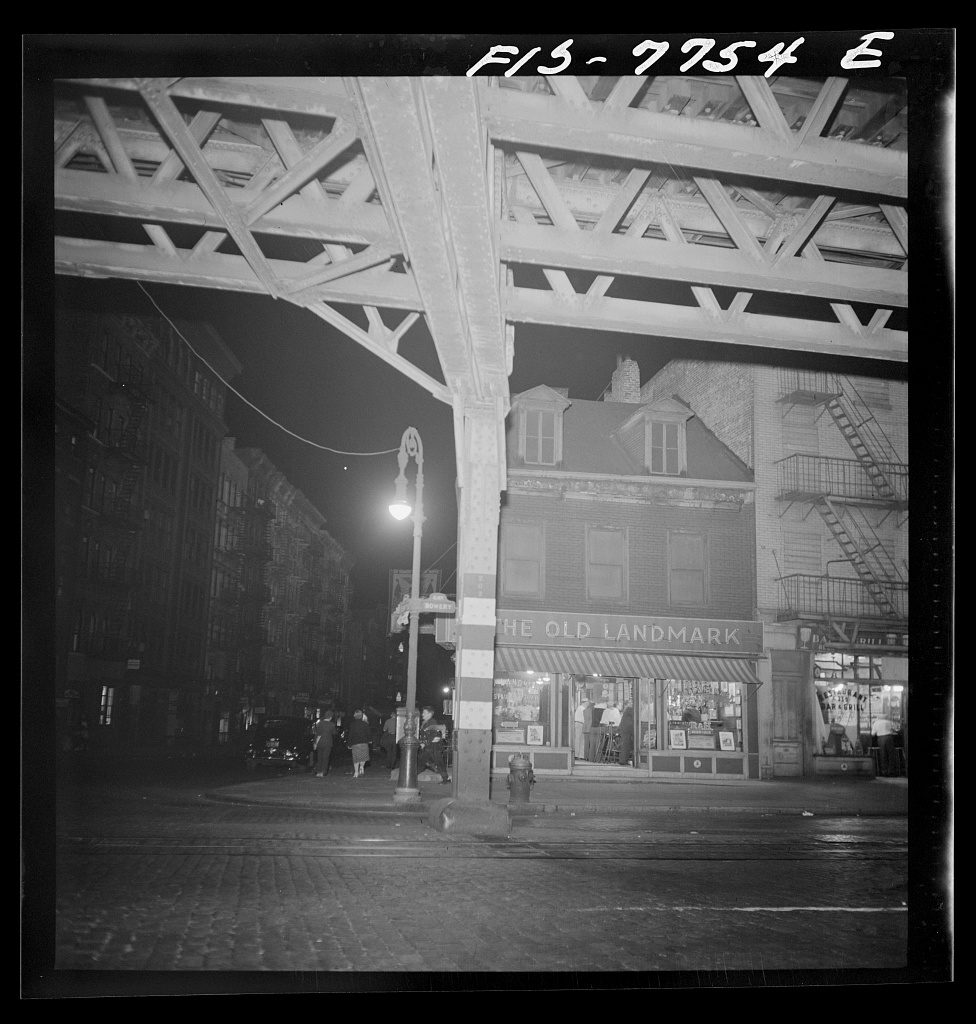 The Bowery at Cooper Union, 1942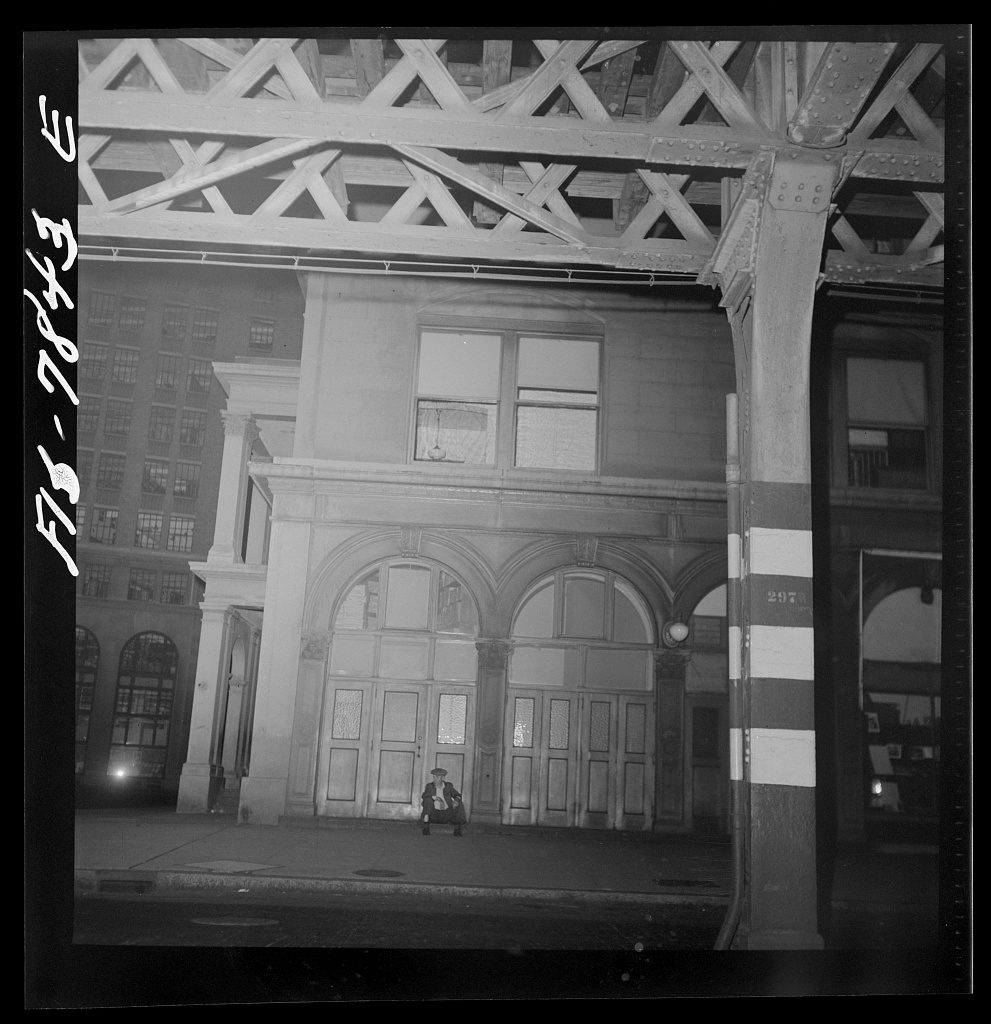 The Bowery and St. Mark's Place, 1942
The Bowery, location and photographer unknown, 1945
An apothecary at 6 Bowery, 1947
The Bowery at Cooper Square, 1955