Head over to Chinatown this Sunday afternoon (February 17, starting at 1pm) for the Lunar New Year Parade and Festival, topping off two weeks of celebrations in honor of the Year of the Pig. (Find the parade route here. And get there early for a great spot.)
[We also did a podcast episode on the history of New Year's Eve across the neighborhoods in NYC.]
Although this is the 20th anniversary of the Better Chinatown Society's involvement with the parade, New Yorkers have been celebrating the Chinese New Year here in Chinatown for over 150 years.
By the early 1860s, a small enclave of Chinese people (mostly men) had settled in the area of Mott Street, slightly east of the notorious Five Points slum. As that neighborhood's dynamics would change by the 1890s – from Irish to mostly Italian immigrants — the Chinese community would develop a strong foothold as their neighbors here on Mott Street, Bayard Street, Pell Street and, of course, 'bloody' Doyers Street.
And it would be here, in the nucleus of modern New York Chinatown, that the first Chinese New Year celebrations would be held.
Here's how the New York Times reported on one such celebration in 1874: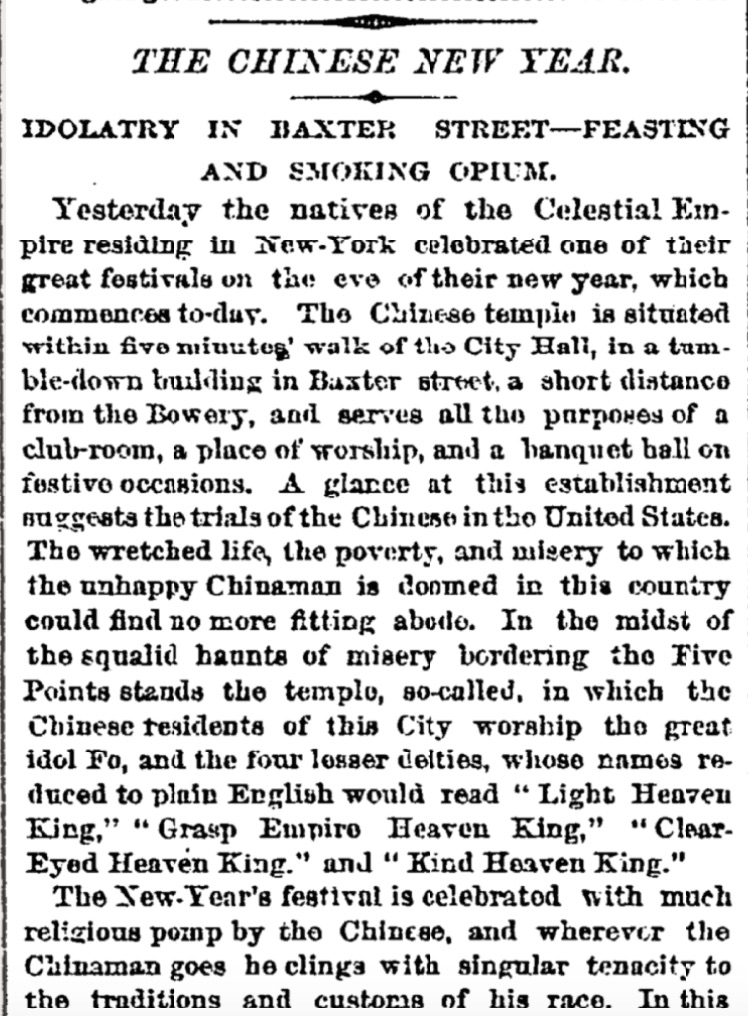 What follows are images of Chinese New Year celebrations in Manhattan's Chinatown over the years, subtly modernizing while retaining many of the same traditions. Today you can find certain places on Mott Street that still look a bit like these earliest images.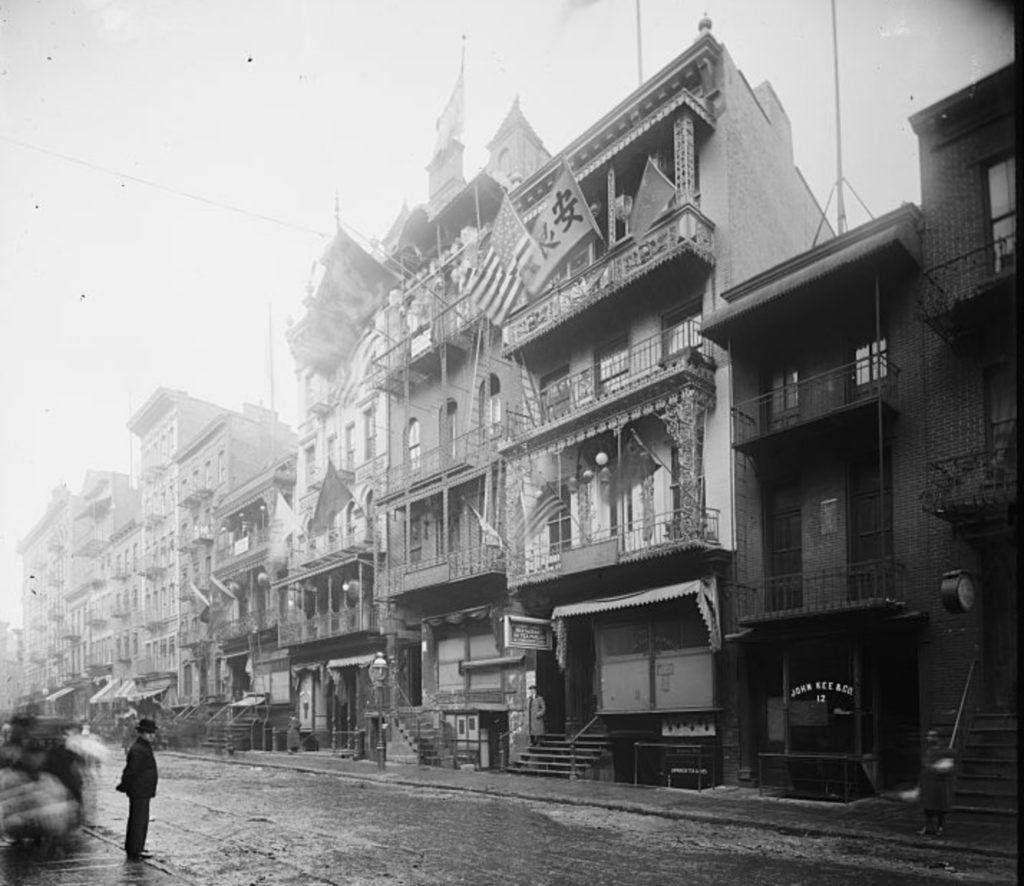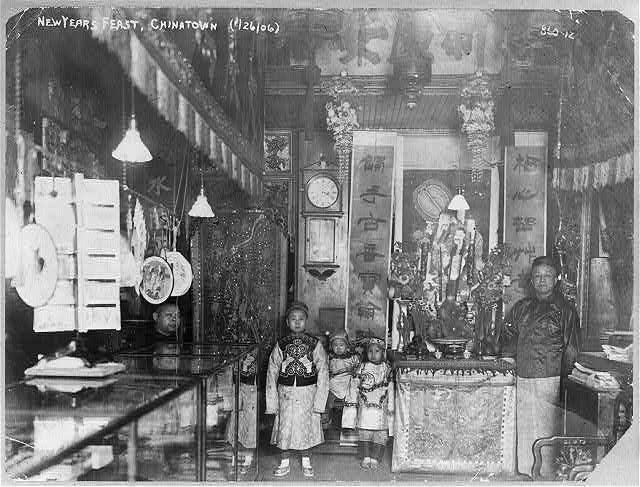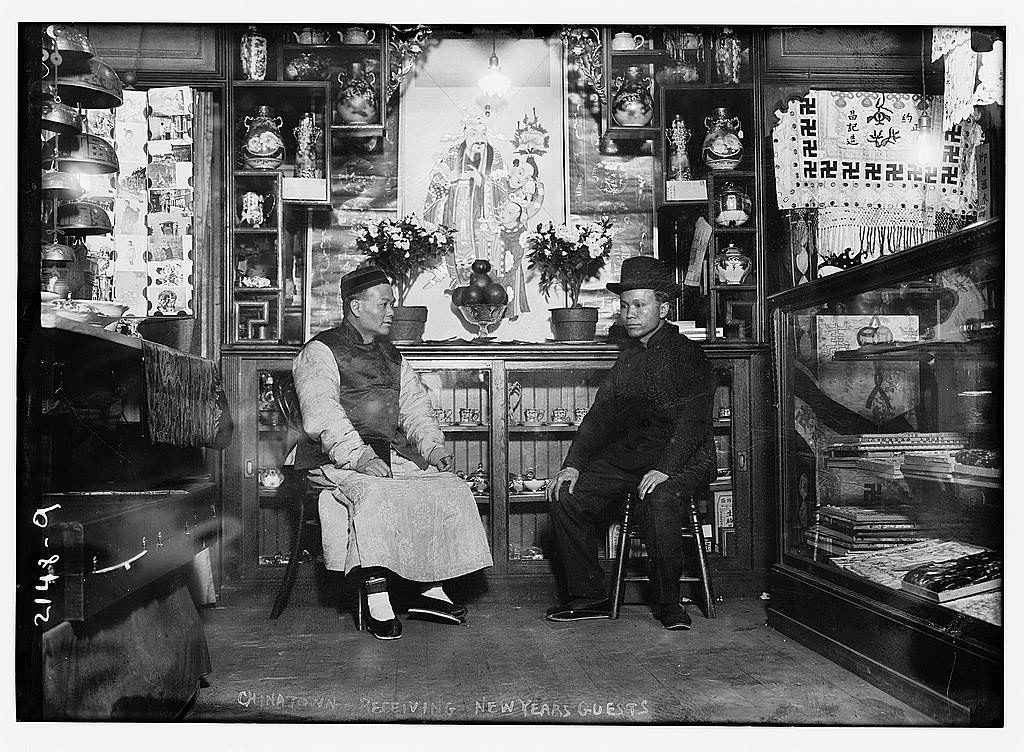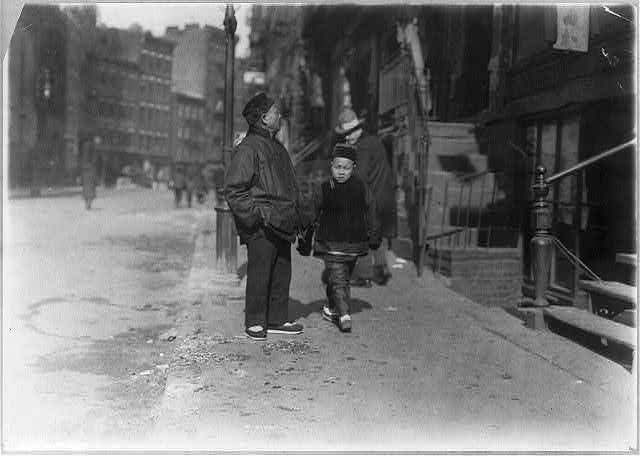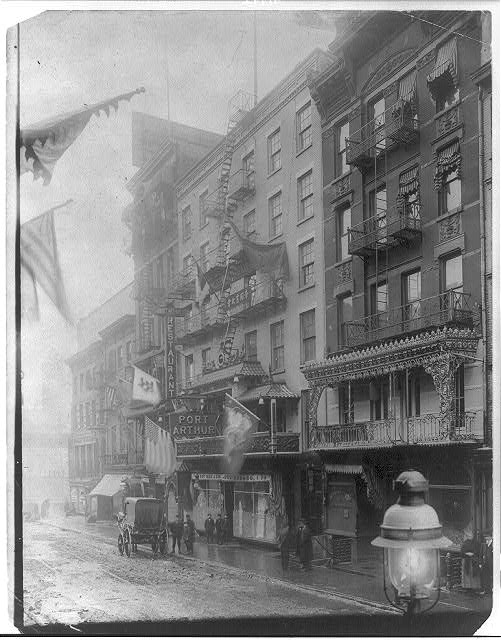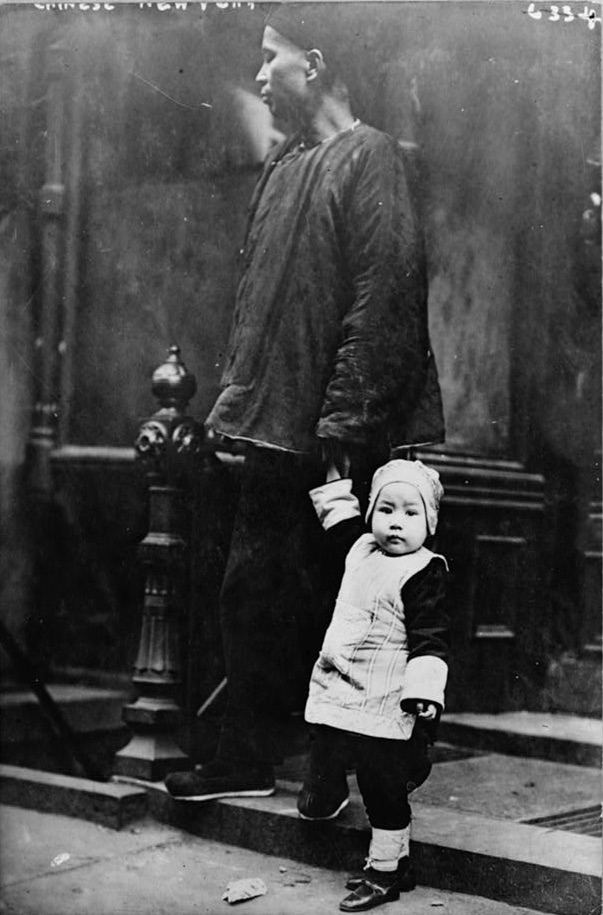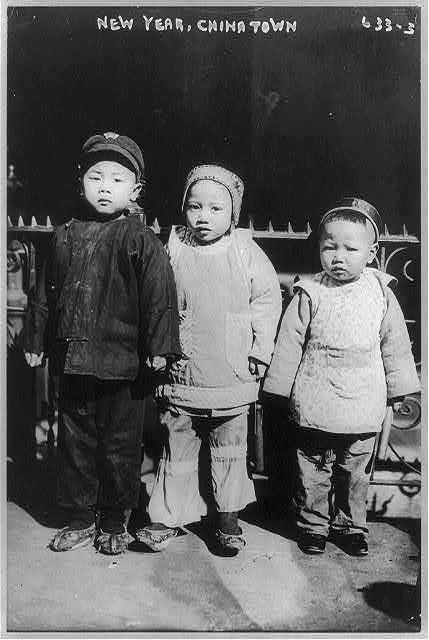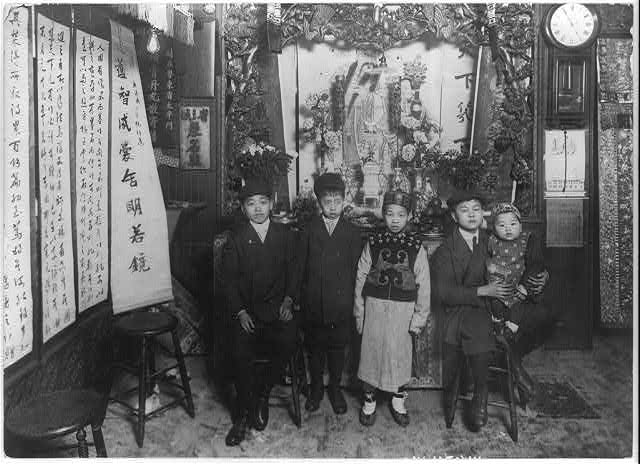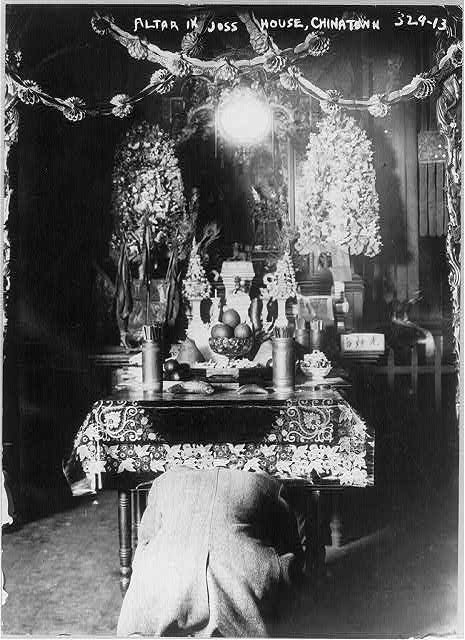 A rare video of the Chinatown celebration from 1928. Can you identify the street?
Jumping ahead to 1931 and the traditional dragon costume, entertaining a sea of fedoras on Pell Street.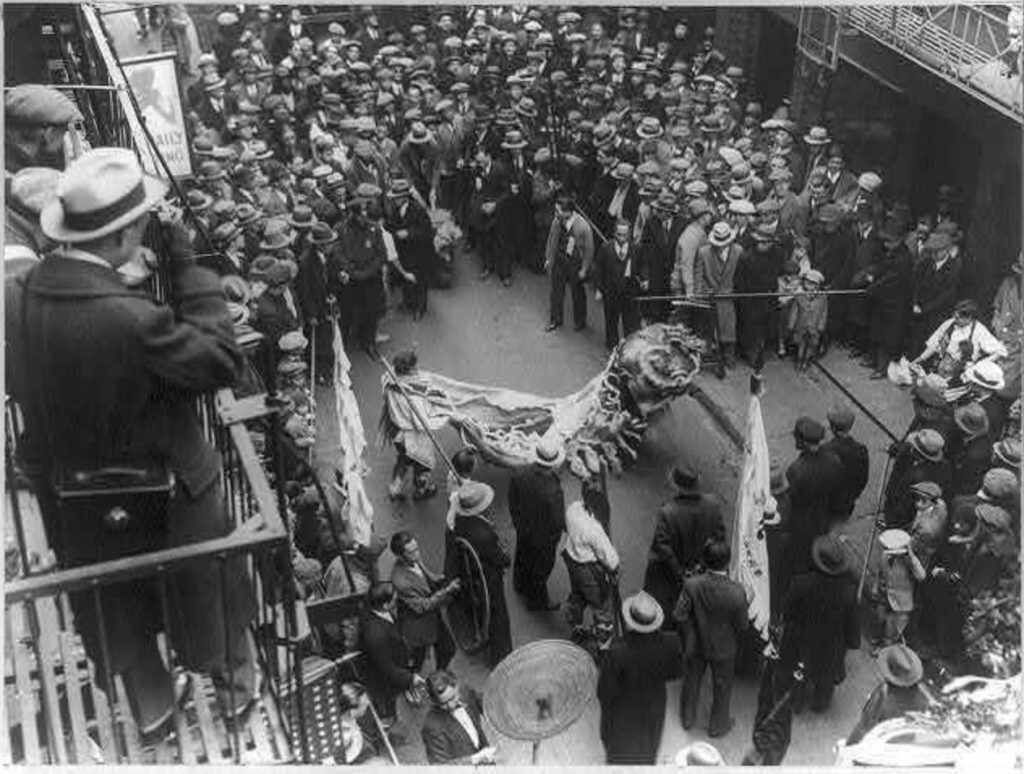 The parade in 1936.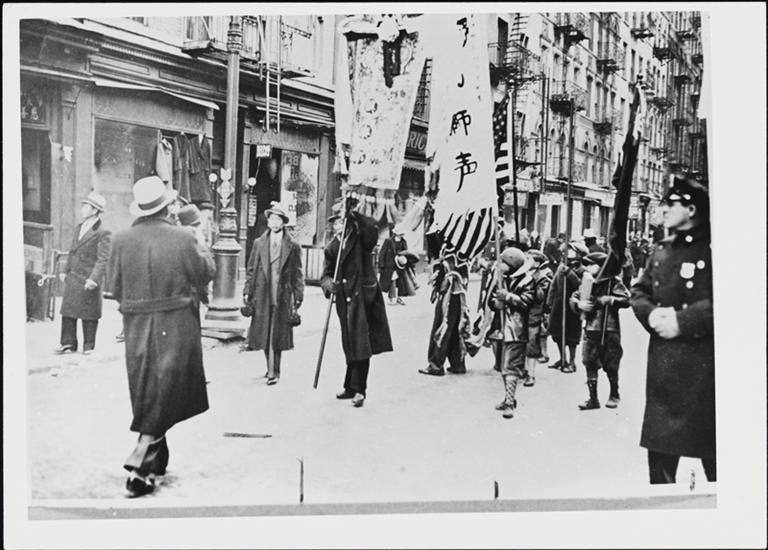 The Chinese New Year Parade of 1943 was decidedly more patriotic, reflecting the wartime alliance between China and America. According to the Daily News that year: "American flags were presented with those of the Chinese Republic and American soldiers of Chinese descent marched with Chinatown members of the United States war organizations."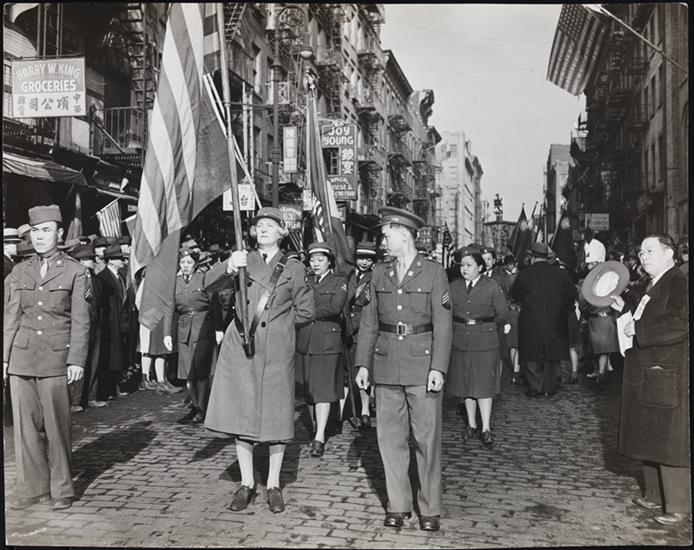 A resident of Chinatown, 1942, photographed by Marjory Collins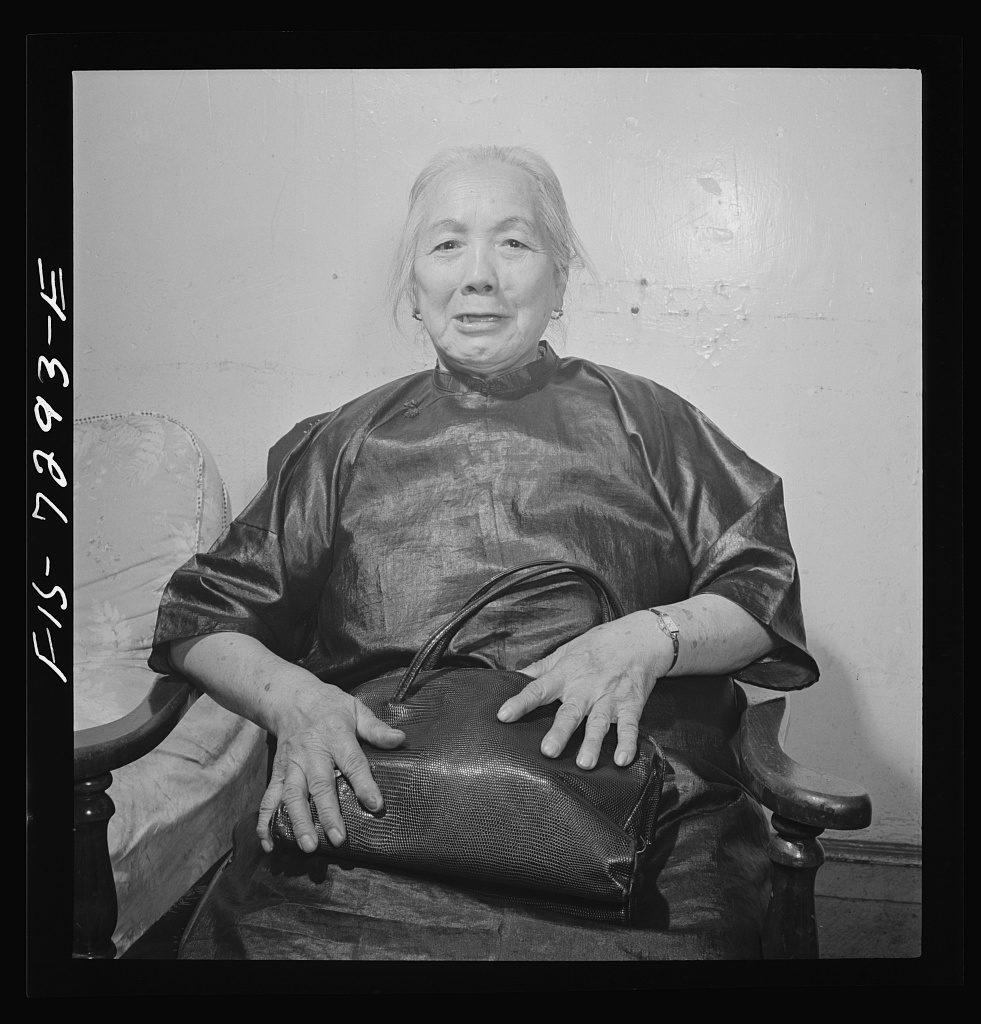 The parades begin draw drawing of thousands of onlookers by the 1950s, enamored of the lions and dragons, the live music, festive costumes, and allure of what had now become some New Yorkers most favorite food. Here's a selection of images from the 1960 parade. (And you can check out more from this series at Mashable).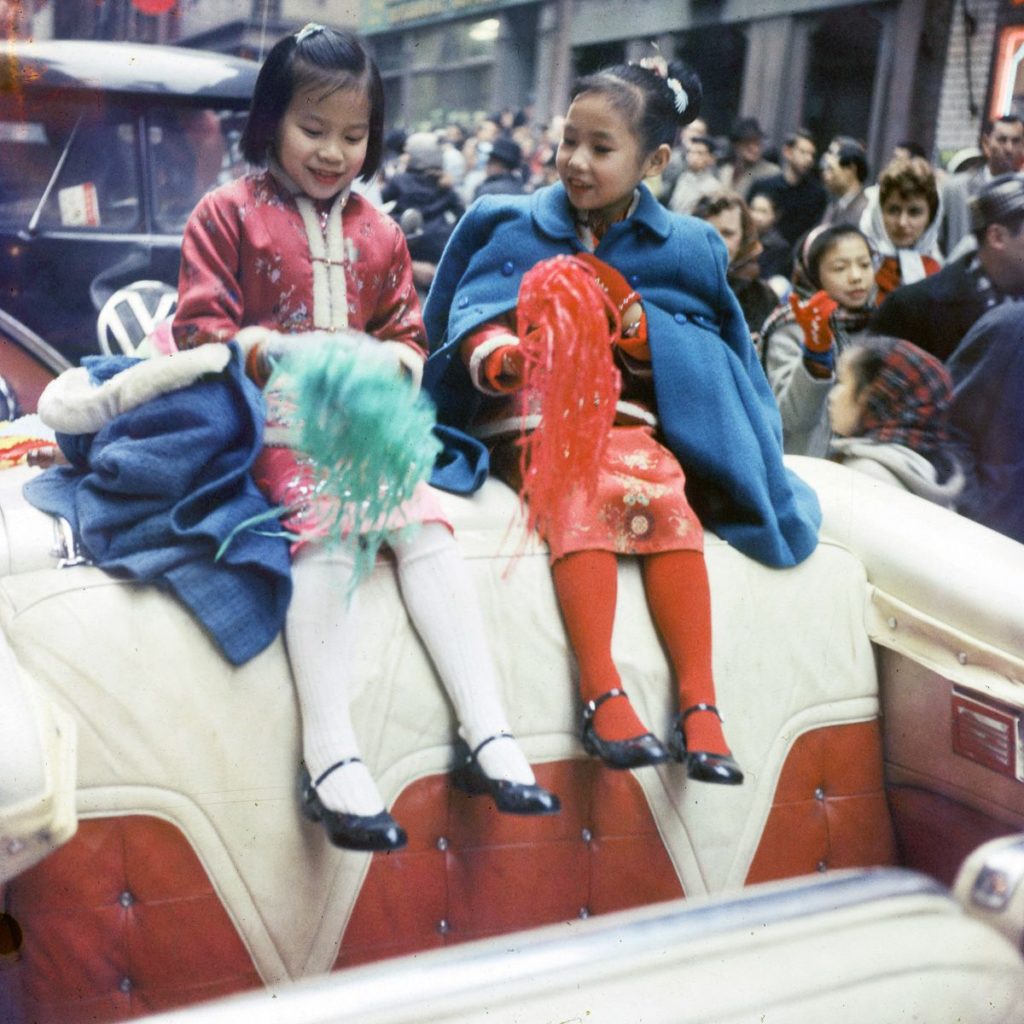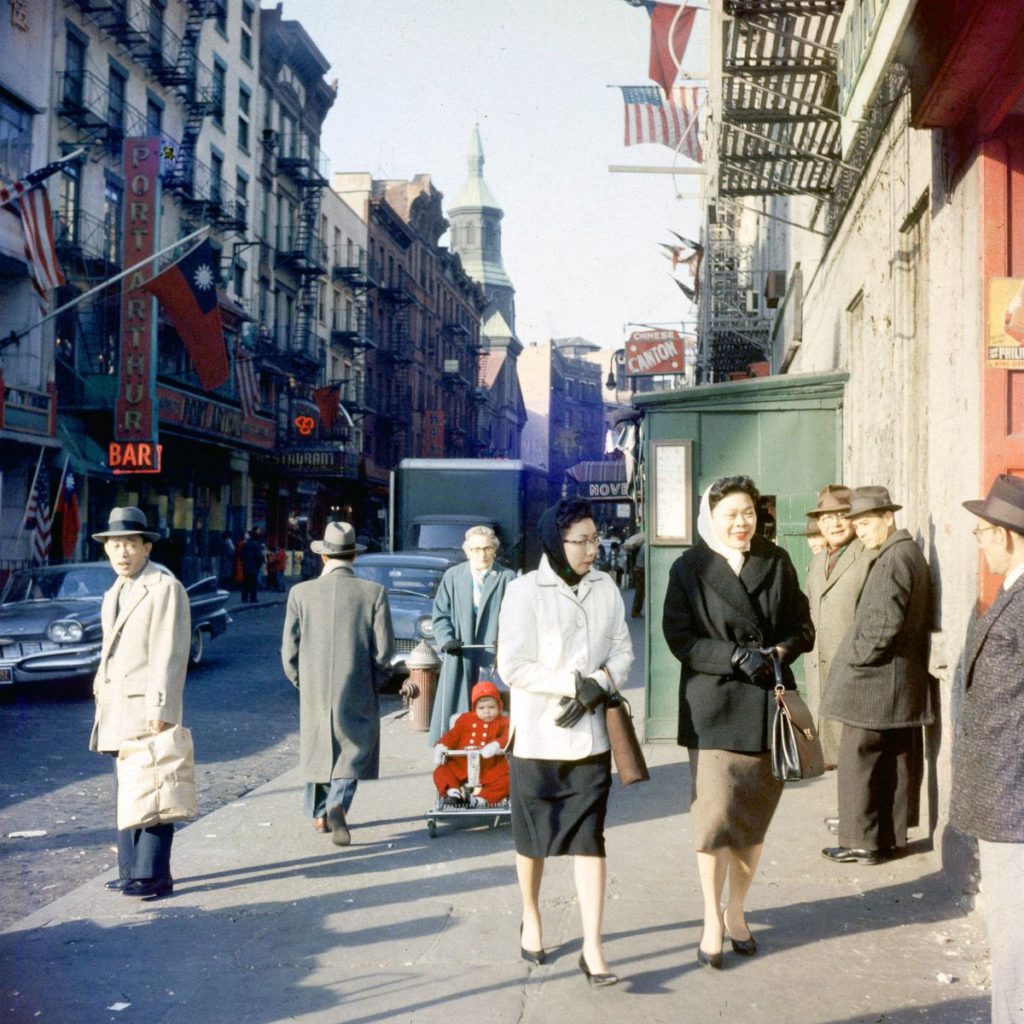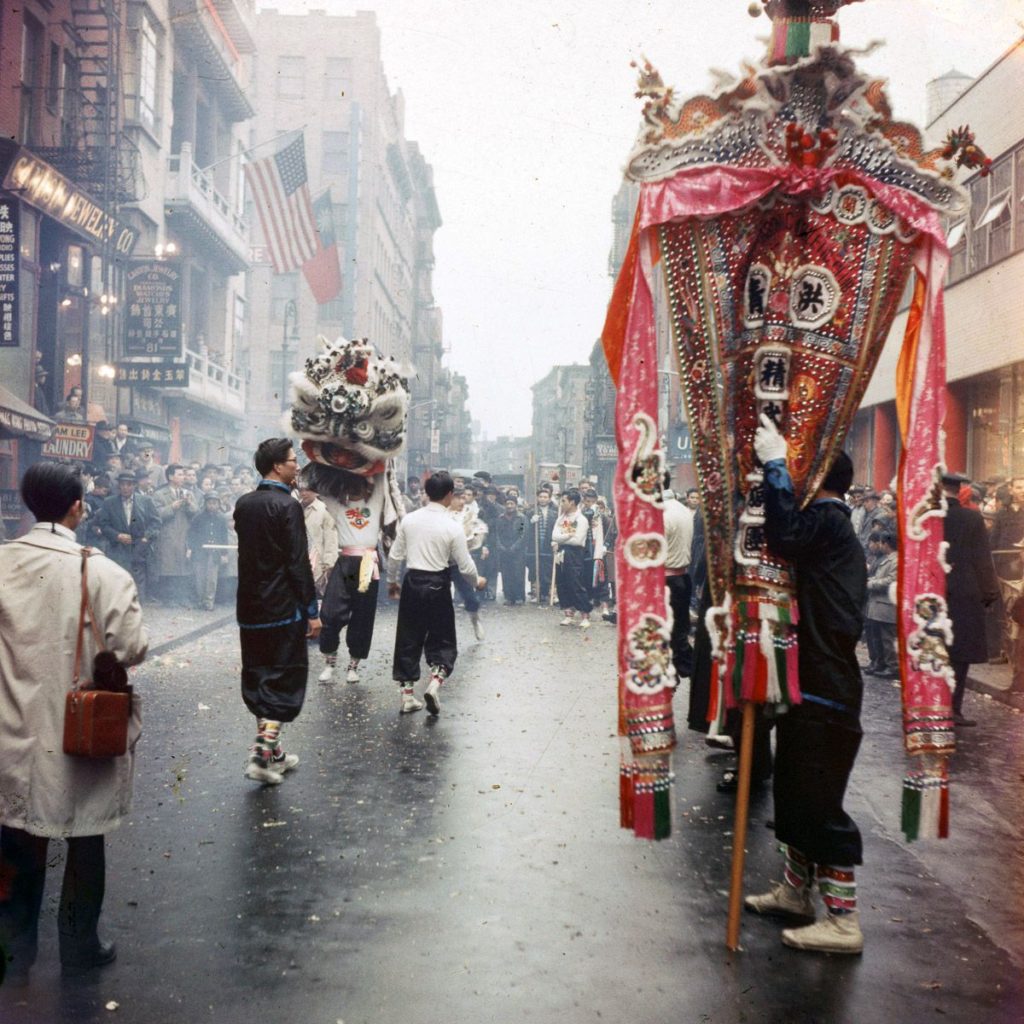 Another image of the festival in the 1960s, in a photograph by Jan Yoors.
According to Karlin Chan, a lion dancer in the parade during the 1970s, "The city would just close down the streets around here for the New Year, and since every [dancing] group was on their own, it was basically a free for all." [Read more of his interview with The Villager here.]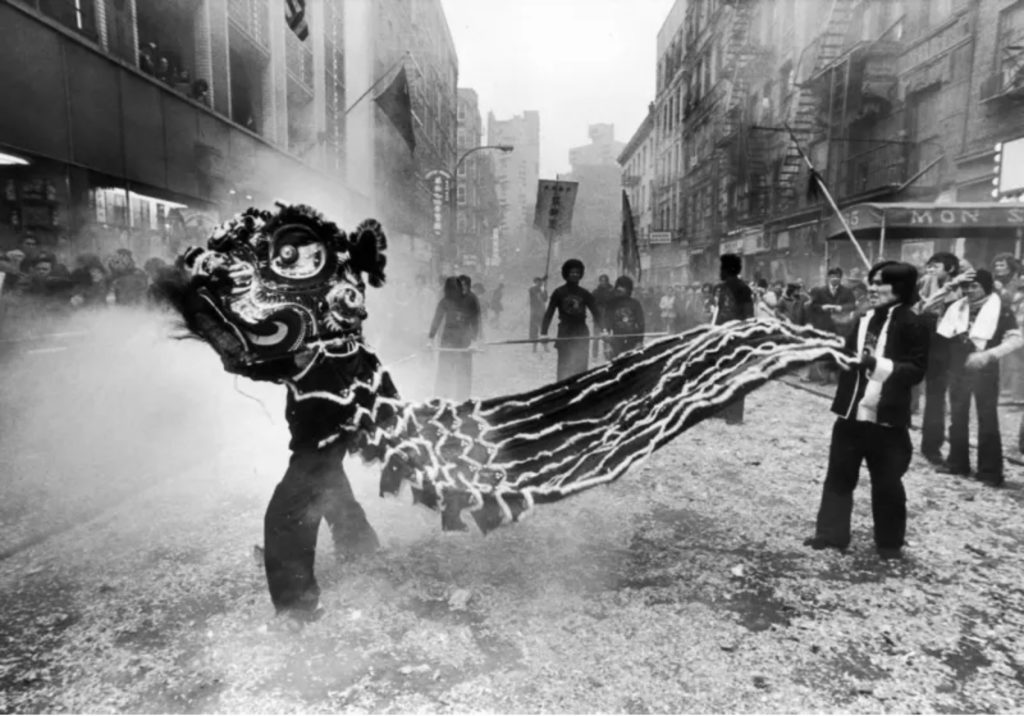 By the 1980s, vibrant Chinatowns has developed in Queens and Brooklyn. And in Manhattan, immigrants from Fuzhou, speaking Mandarin, would develop just west of 'old' Chinatown in a neighborhood sometimes called Little Fuzhou today. For those non-fluent in Chinese, it would appear Chinatown as a whole has expanded its original confines on Mott Street, although in reality today's Chinatown area reflects a multitude of different cultures, languages and customs.
Here's a New Year's procession on Bayard Street, 1984:
[You can find more fabulous images of 1980s Chinatown, taken by Bud Glick, here.]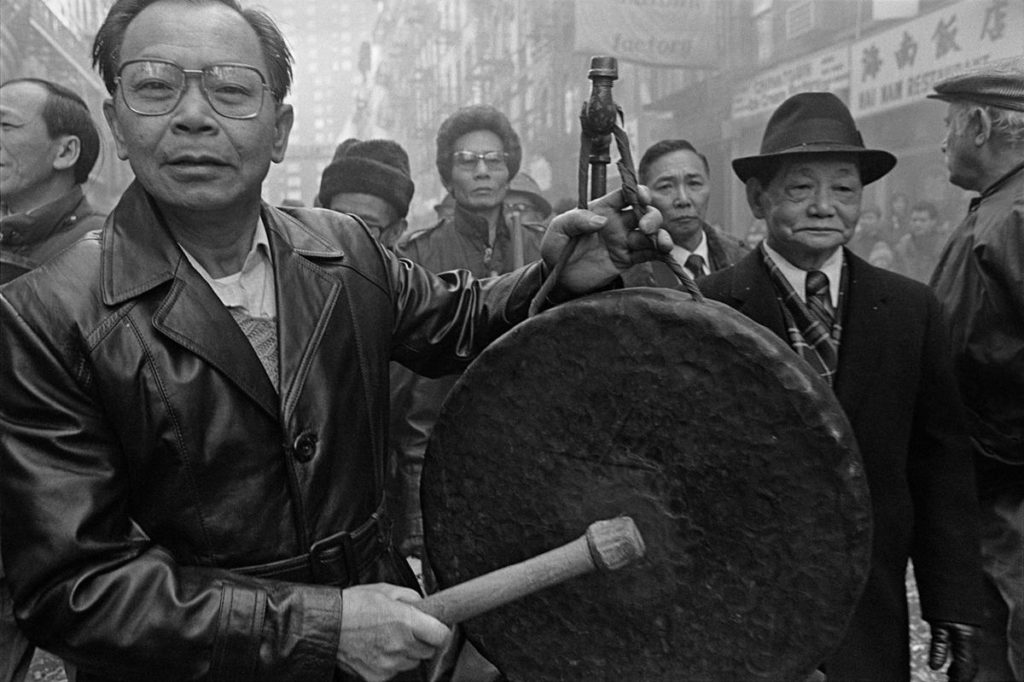 You can also get a sampling of Glick's work here:
A news report from the 2002 parade, held just months after Sept 11, 2001:
And some festive video from the 2010 celebration:

For more information on the history of the Chinese New Year in New York City, listen to our recent show on the history of New Year's celebrations — A New Year In Old New York
And for more information on the neighborhood, check out our older show on the history of Manhattan's Chinatown: