Welcome to the Bowery Boys Movie Club, a new podcast exclusively for our Patreon supporters where Tom and Greg discuss classic New York City films from an historical perspective. As we are currently prepare the newest episode for our patrons, we thought we'd give our all our listeners a taste of the very first episode (which was released back in September).
In the Bowery Boys Movie Club, we'll be revisiting some true cinematic classics and sprinkling our recaps with trivia, local details and personal insight — and lots of spoilers of course.
In this inaugural episode, the Bowery Boys take a trip to Times Square in the 1970s (not to mention Columbus Circle, the East Village and even Cadman Plaza in Downtown Brooklyn) in Martin Scorsese's masterpiece Taxi Driver.
How does the director use New York's unique geography to tell his story and categorize his three main characters? What does this film have to say about New York City in the 1970s? And how much has the city changed since Robert De Niro, Cybill Shepherd, and Jodie Foster starred in this grim, noir-ish thriller?
FEATURING: Diners, cafeterias, porn theaters and old elevated highways!
LISTEN HERE:
_________________________________________________________
The Bowery Boys: New York City History podcast is brought to you …. by you!
We are now producing a new Bowery Boys podcast every other week. We're also looking to improve the show in other ways and expand in other ways as well — through publishing, social media, live events and other forms of media. But we can only do this with your help!
We are now a member of Patreon, a patronage platform where you can support your favorite content creators for as little as a $1 a month.
Please visit our page on Patreon and watch a short video of us recording the show and talking about our expansion plans. If you'd like to help out, there are five different pledge levels (and with clever names too — Mannahatta, New Amsterdam, Five Points, Gilded Age, Jazz Age and Empire State). Check them out and consider being a sponsor.
And join us for the next episode of the Bowery Boys Movie Club, an exclusive podcast provided to our supporters on Patreon. Our new show on the 1958 classic Auntie Mame arrives in your exclusive feed next Wednesday.
We greatly appreciate our listeners and readers and thank you for joining us on this journey so far.
__________________________________________________________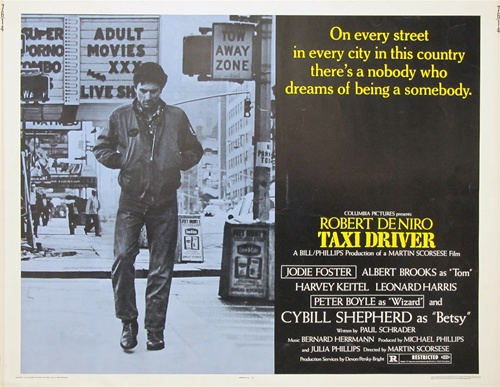 Some New York City locations featured in Taxi Driver and mentioned on our show:
One Times Square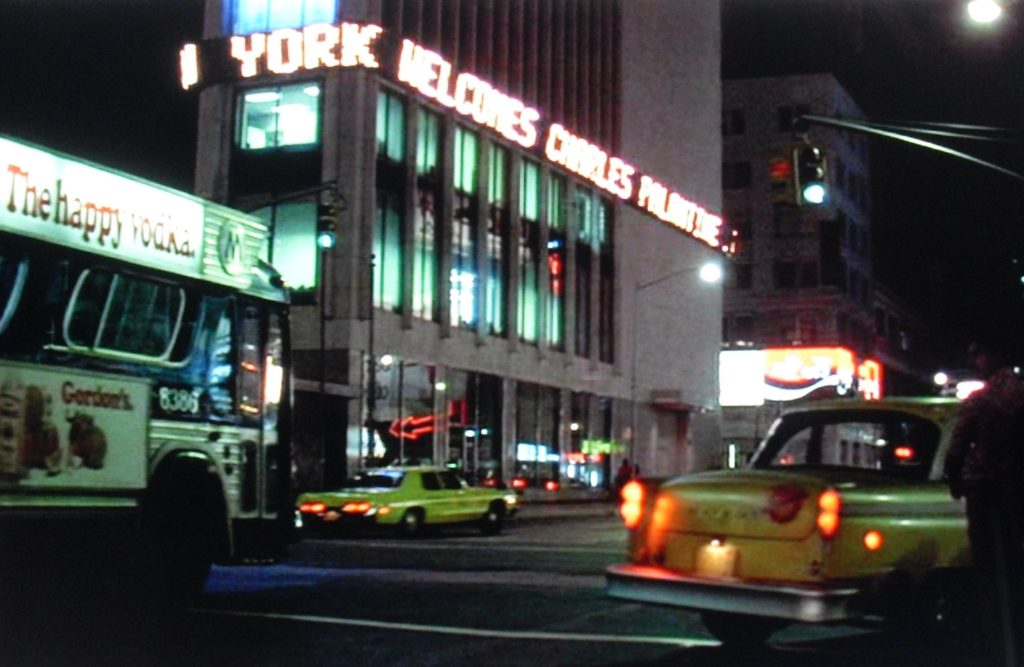 Terminal Bar, Eighth Avenue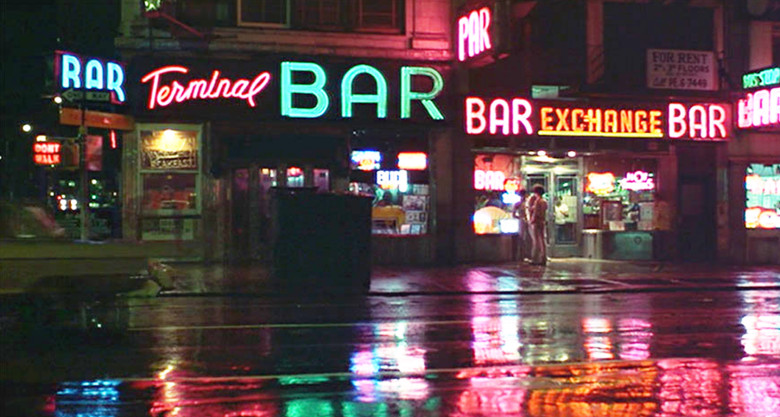 East Village (13th Street)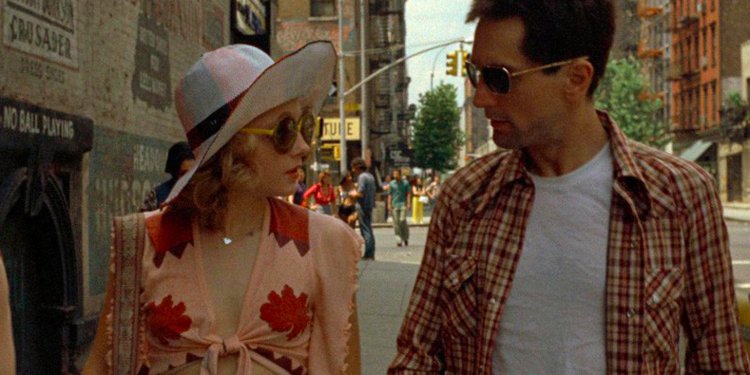 From the film:
Columbus Circle (in front of the Maine Monument)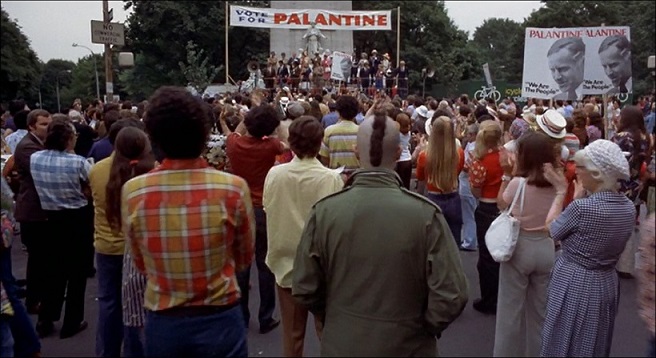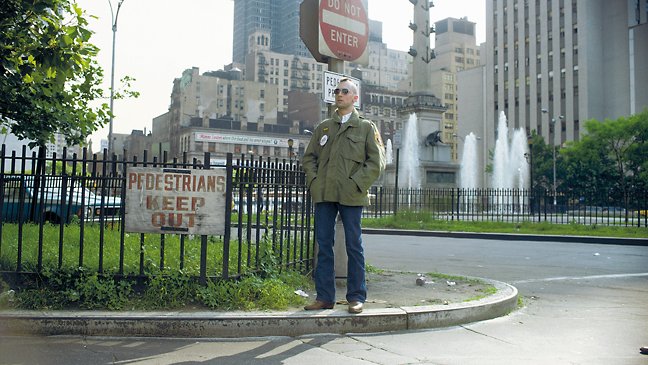 From the film:
Cadman Plaza West, Downtown Brooklyn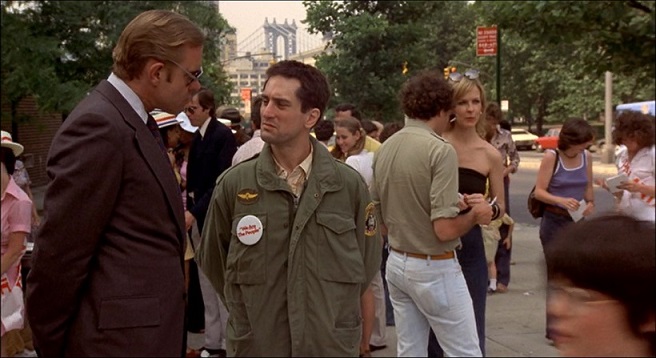 From the film:
Belmore Cafeteria (28th Street/Park Avenue South)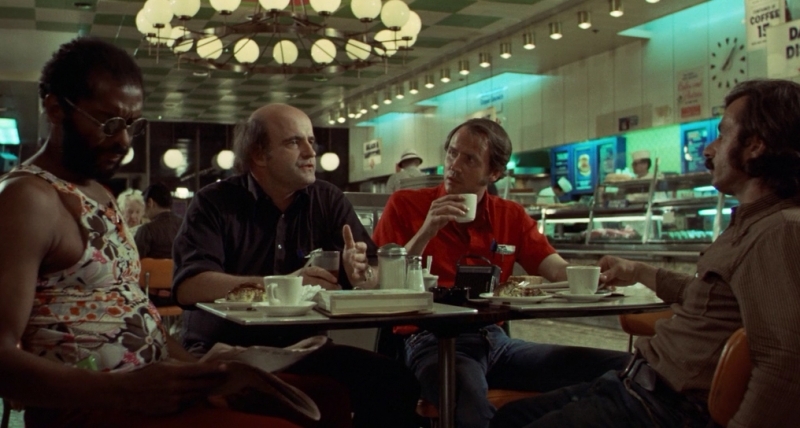 All images and video clips are the property of Columbia Pictures