PODCAST The fascinating history of Brooklyn's most bustling — and most frequently misunderstood — neighborhood.
Downtown Brooklyn has a history that is often overlooked by New Yorkers. You'd be forgiven if you thought Brooklyn's civic center — with a bustling shopping district and even an industrial tech campus — seemed to lack significant remnants of Brooklyn's past; many areas have been radically altered and hundreds of old structures have been cleared over the decades.
But, in fact, Downtown Brooklyn is one of the few areas to still hold evidence of the borough's glorious past — its days as an independent city and one of the largest urban centers in 19th century America.
Around Brooklyn City Hall (now Borough Hall) swirled all aspects of Brooklyn's Gilded Age society. With the construction of the Brooklyn Bridge and a network of elevated railroad lines, Downtown Brooklyn became a major destination with premier department stores on Fulton Street, entertainment venues like the Brooklyn Academy of Music and exclusive restaurants like Gage & Tollners.
The 20th century brought a new designation for Brooklyn — a borough of Greater New York — and a series of major developments that attempted to modernize the district — from the creation of Cadman Plaza to New York's very own 'tech hub'. In 2004 a major zoning change brought a new addition to the multi-purpose neighborhood — high-end residential towers. What will the future hold for the original heart of the City of Brooklyn?
LISTEN HERE:
_________________________________________________________
The Bowery Boys: New York City History podcast is brought to you …. by you!
We are now producing a new Bowery Boys podcast every other week. We're also looking to improve the show in other ways and expand in other ways as well — through publishing, social media, live events and other forms of media. But we can only do this with your help!
We are now a member of Patreon, a patronage platform where you can support your favorite content creators for as little as a $1 a month.
Please visit our page on Patreon and watch a short video of us recording the show and talking about our expansion plans. If you'd like to help out, there are five different pledge levels (and with clever names too — Mannahatta, New Amsterdam, Five Points, Gilded Age, Jazz Age and Empire State). Check them out and consider being a sponsor.
And join us for the next episode of the Bowery Boys Movie Club, an exclusive podcast provided to our supporters on Patreon.
We greatly appreciate our listeners and readers and thank you for joining us on this journey so far.
__________________________________________________________
And a video about the history of MetroTech Center from NYU Polytechnic

The scene just north of Brooklyn Borough Hall, in a photo taken in the early 1900s. The Henry Ward Beecher monument would be moved further north with the creation of Cadman Plaza.
Downtown Brooklyn in 1892, a year of momentous change for the neighborhood. Here you see the elevated railroad snaking up Fulton Street with Brooklyn City Hall on the far left.
The classic interiors of Gage & Tollner's exclusive restaurant on Fulton Street. The interiors are landmarks and you can actually peer into the storefront on Fulton Street to see them (although no business currently occupies the space.)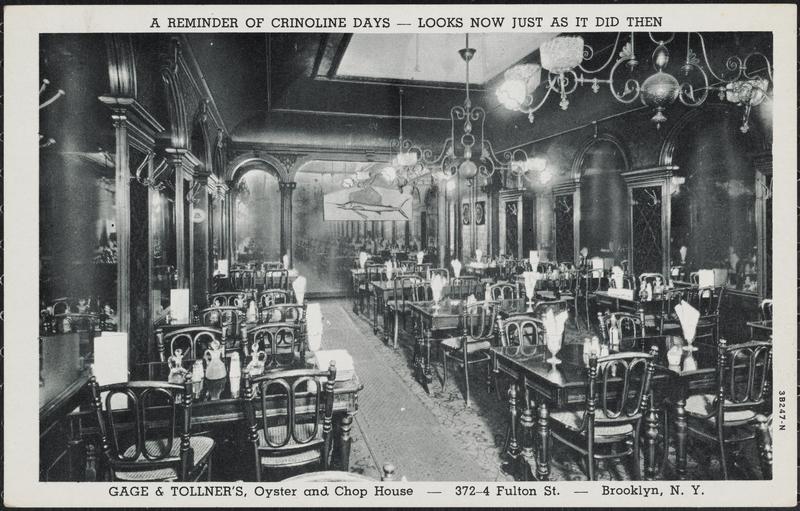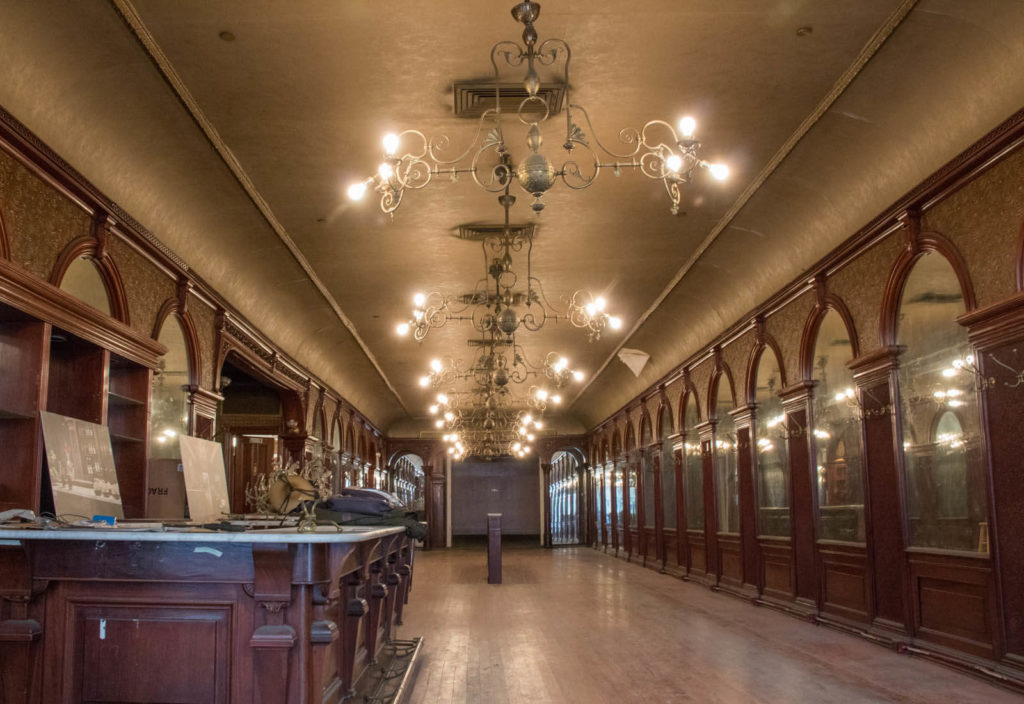 Flatbush Avenue Extension from Fulton Street, 1914 (a few years after the opening of the Manhattan Bridge). Note the Crescent Theatre to the far right. It opened as a vaudeville/burlesque house and transitioned to silent films.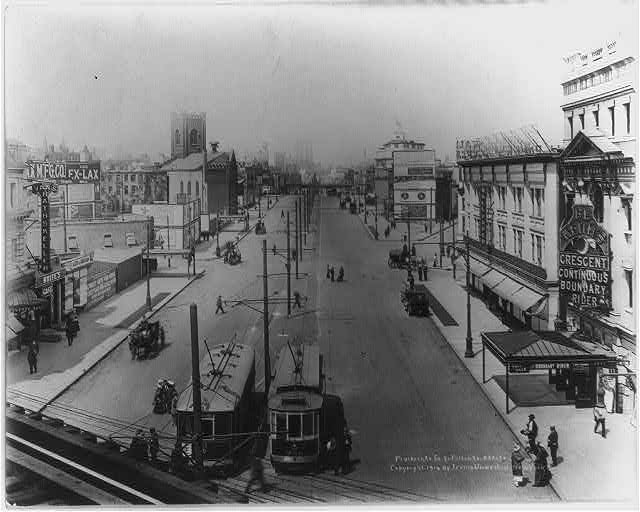 Brooklyn Borough Hall in 1908 with its new neighbor, the Temple Court Building (constructed 1901).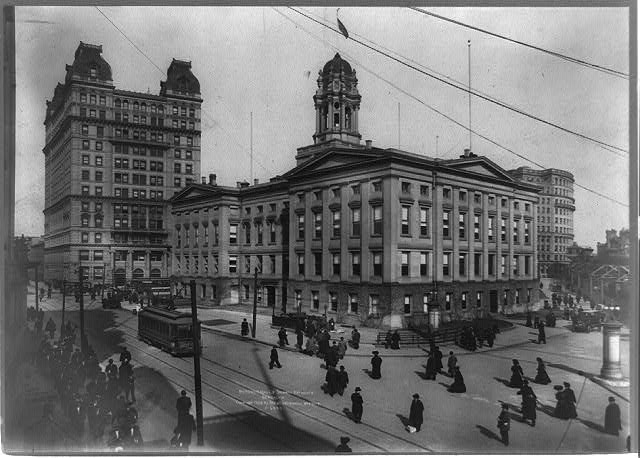 The post office was once next to the Brooklyn Daily Eagle offices. The Eagle building was demolished, as was Washington Street. (It became Cadman Plaza East.)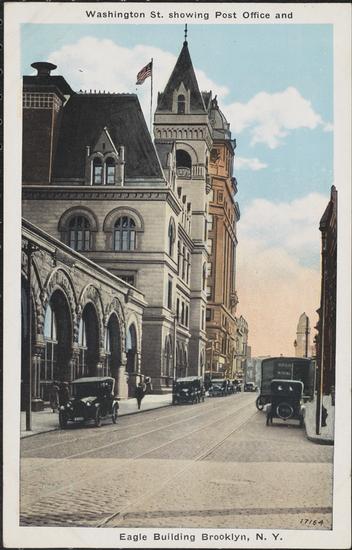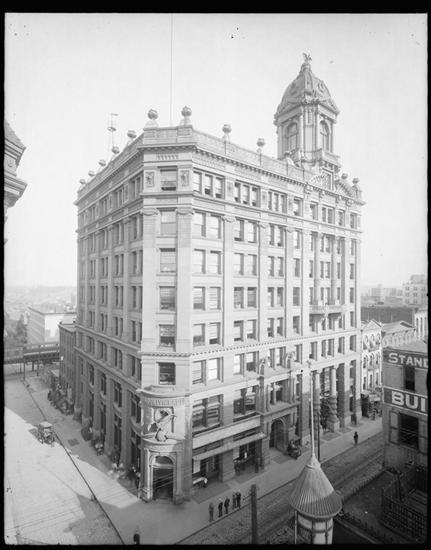 The post office building on Cadman Plaza in 1976, with the newly situated Henry Ward Beecher monument.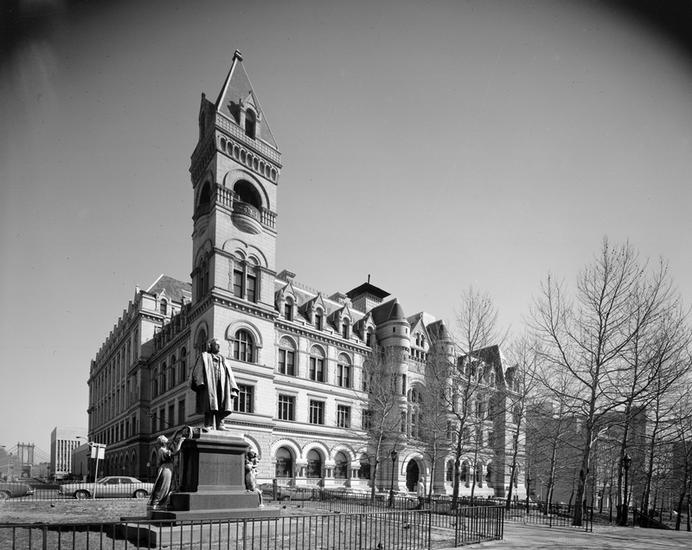 A 1963 photo of Abe Stark, Brooklyn borough president, hovering over a model of the 'new' civic center plan for downtown Brooklyn.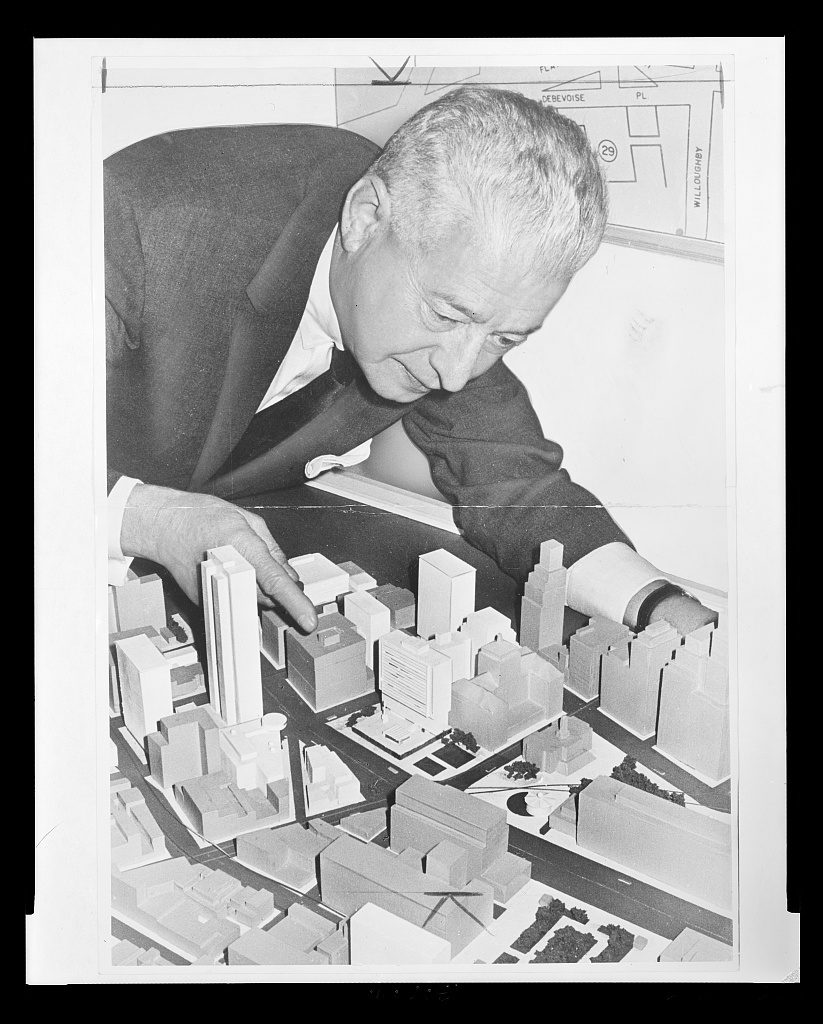 The Dime Savings Bank of Brooklyn is an oddity among the old retail shops of Fulton Street but its classical architecture has helped it survive the wrecking ball.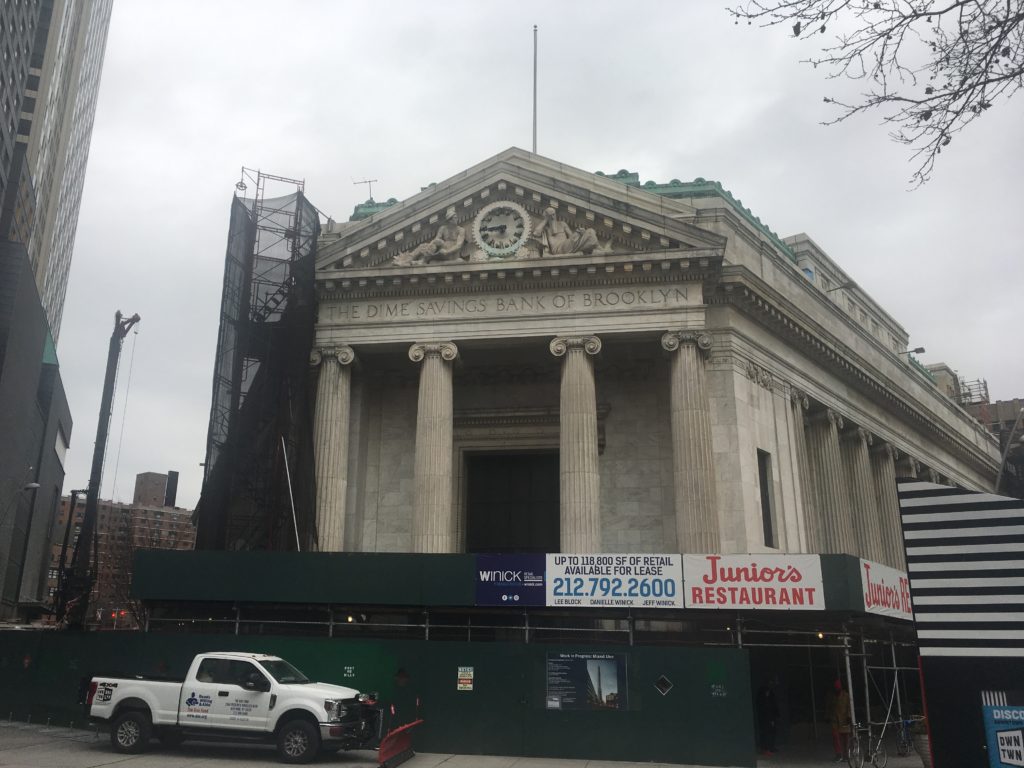 Look above the first or second floors on Fulton Street and you'll find some curious and spectacular architectural finery.
The landmarked Offerman Building, the most beautiful former department store on Fulton Street.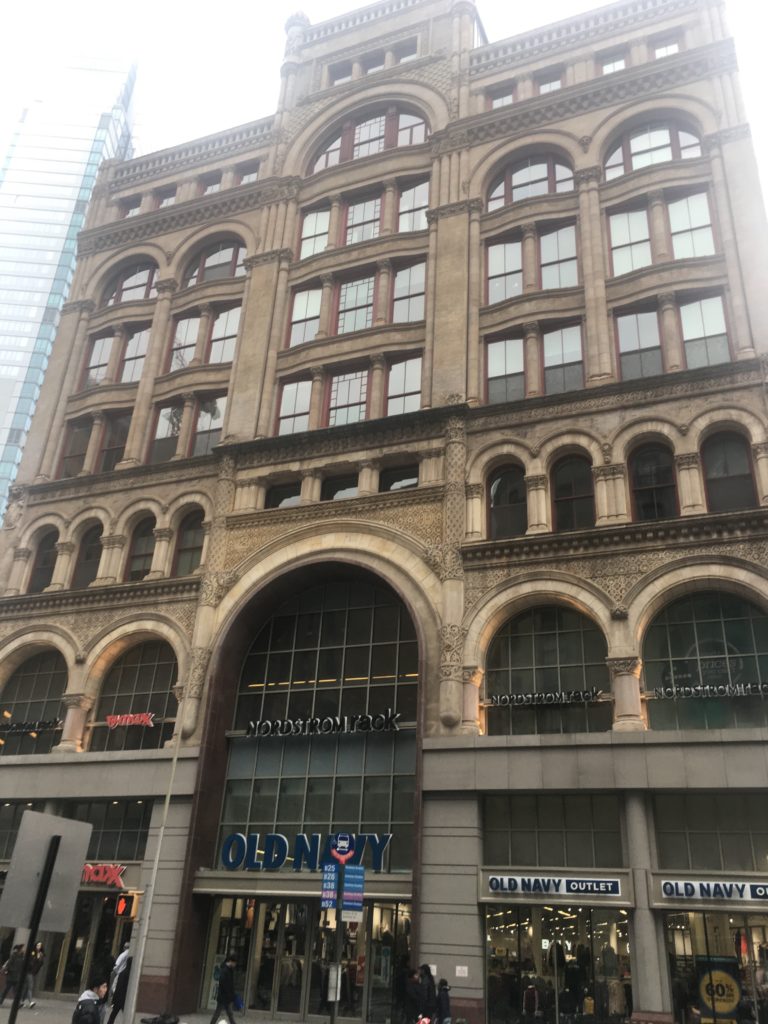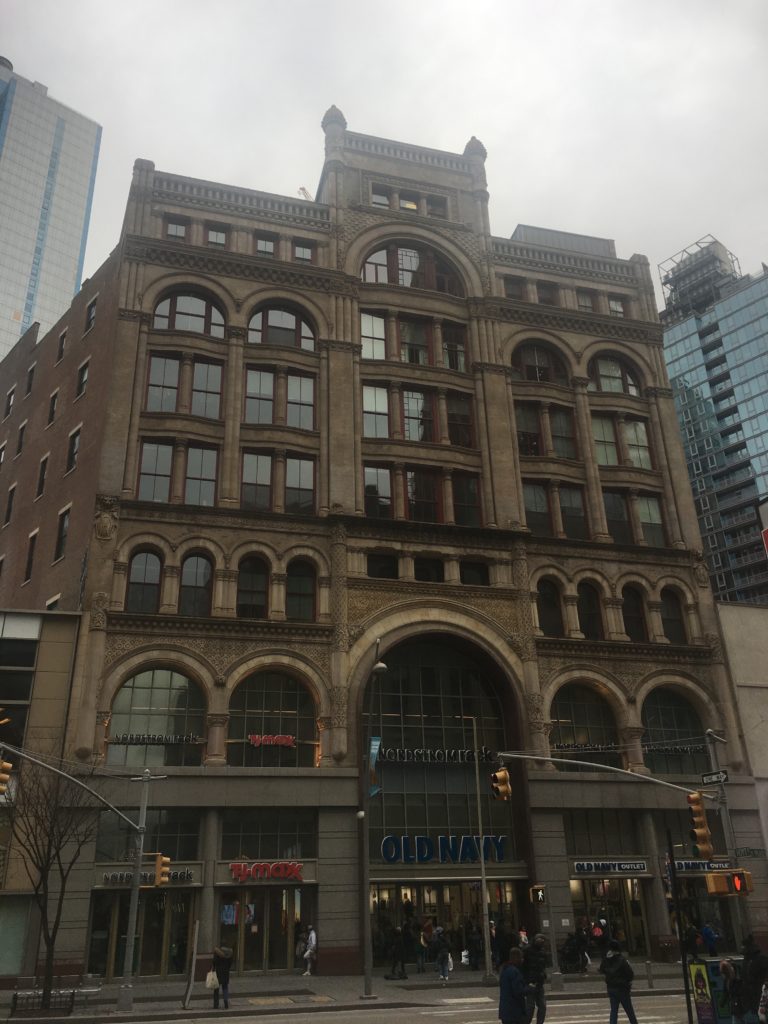 More department store richness: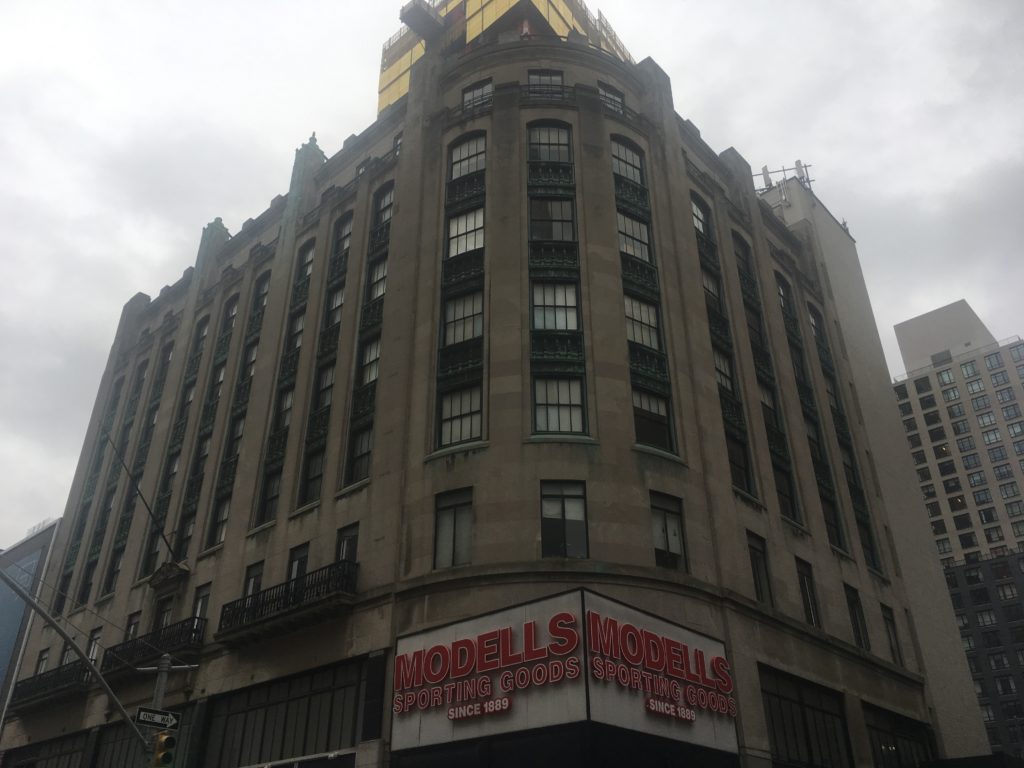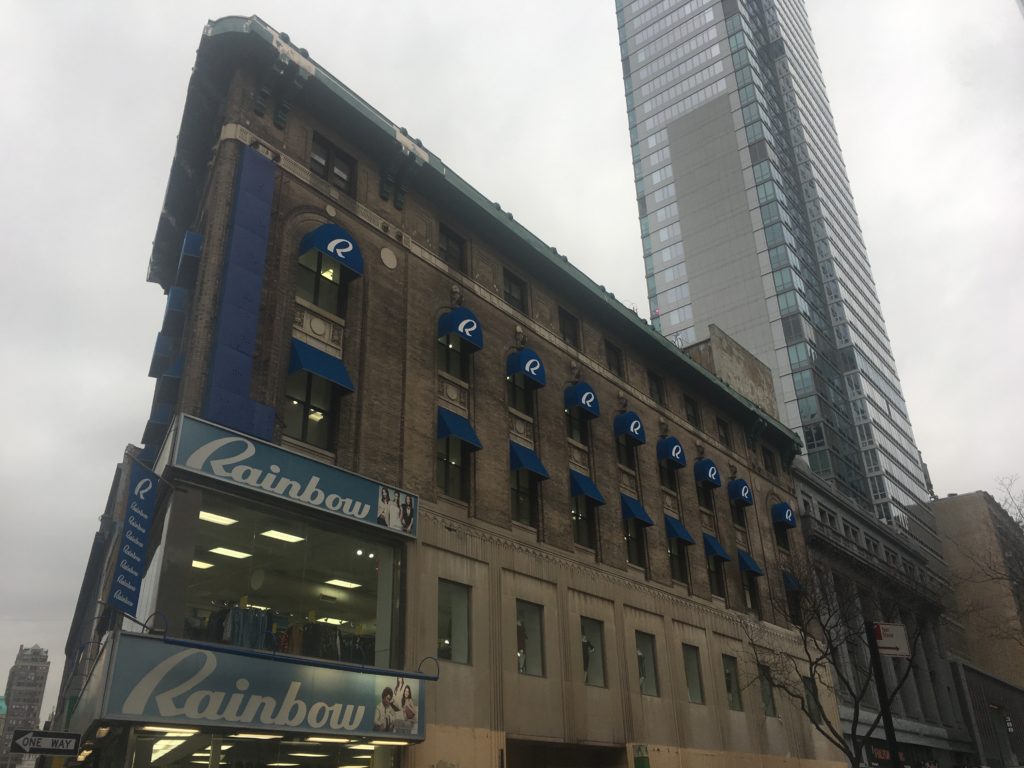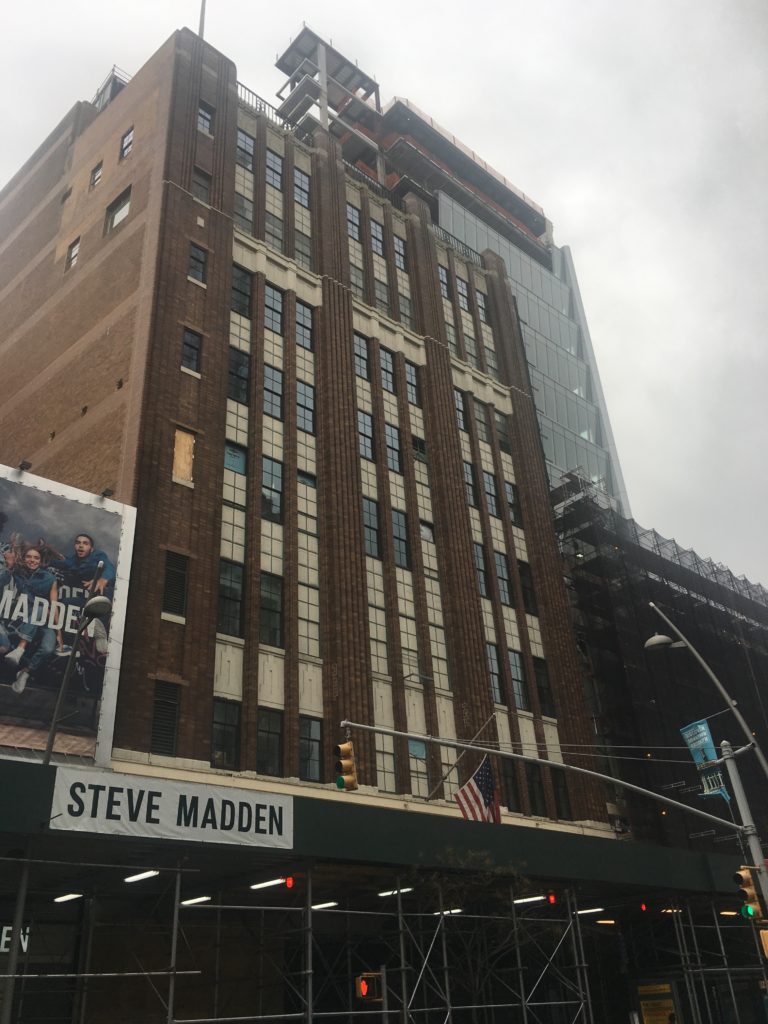 The New York Telephone Company Building and the NY and NJ Telephone and Telegraph Building both remain standing amid a sea of new supertall residential construction.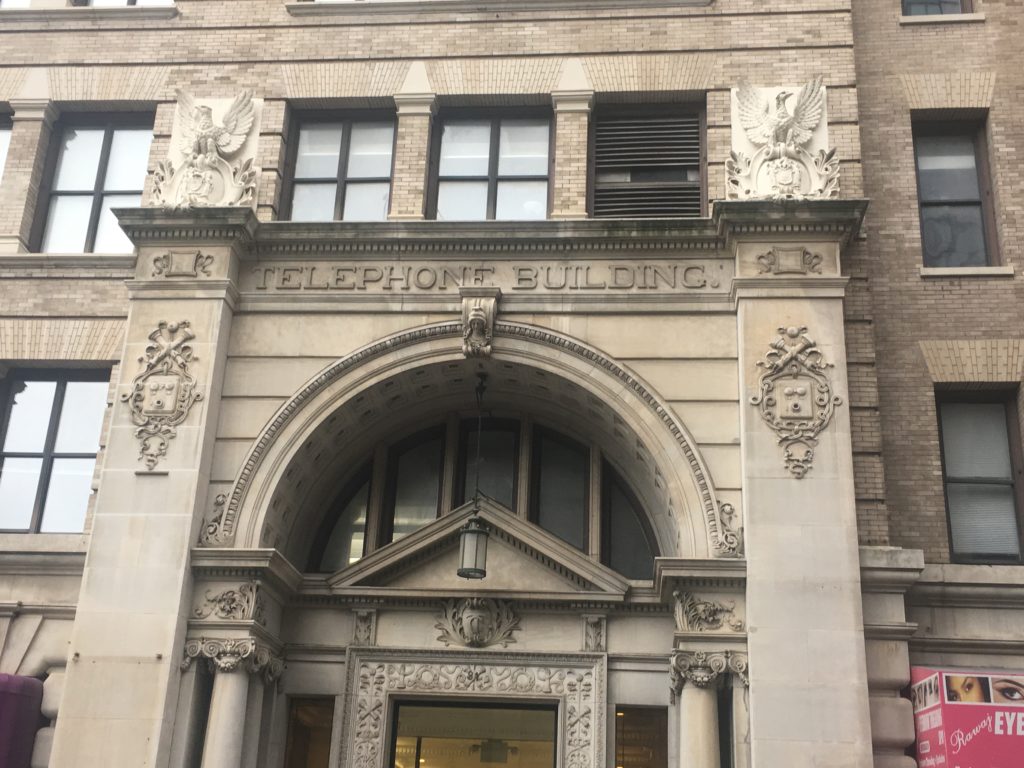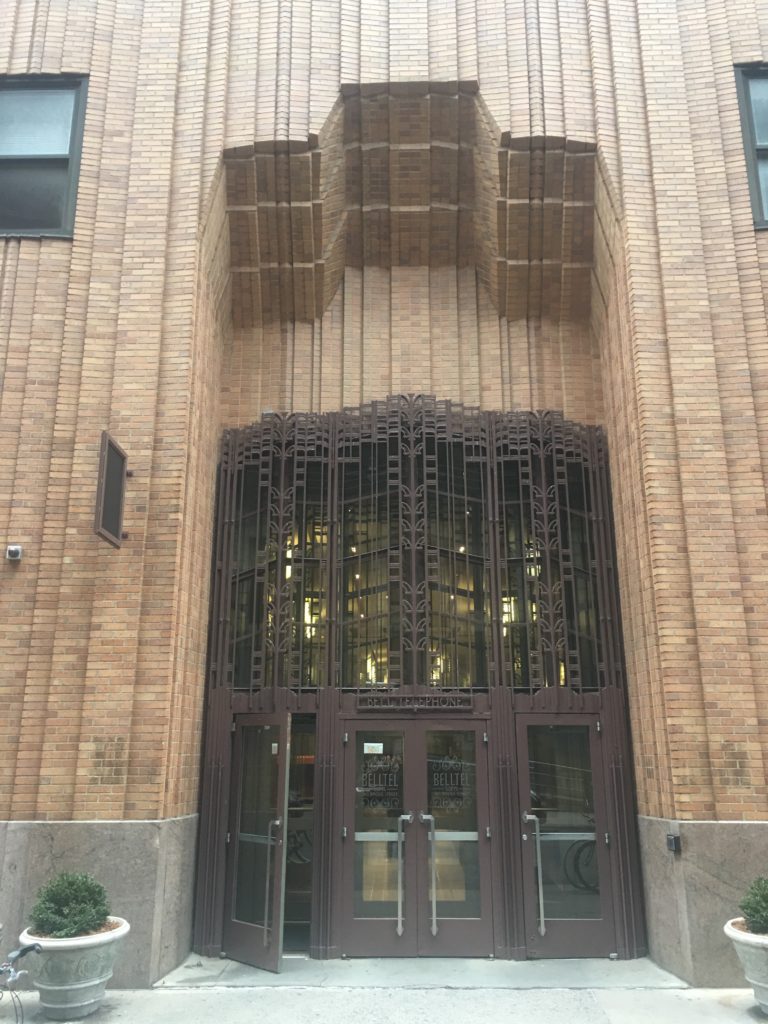 Some curious features of MetroTech Commons — two whimsical animal-themed sculptures and the Bridge Street Church, a historical landmark associated with the Underground Railroad.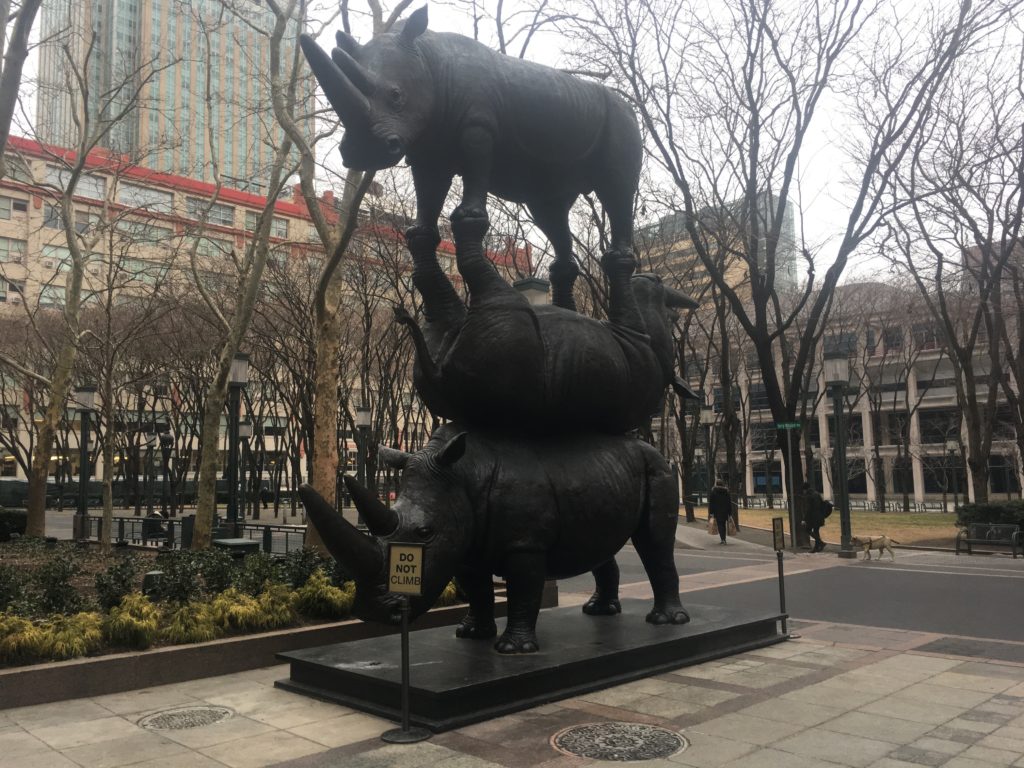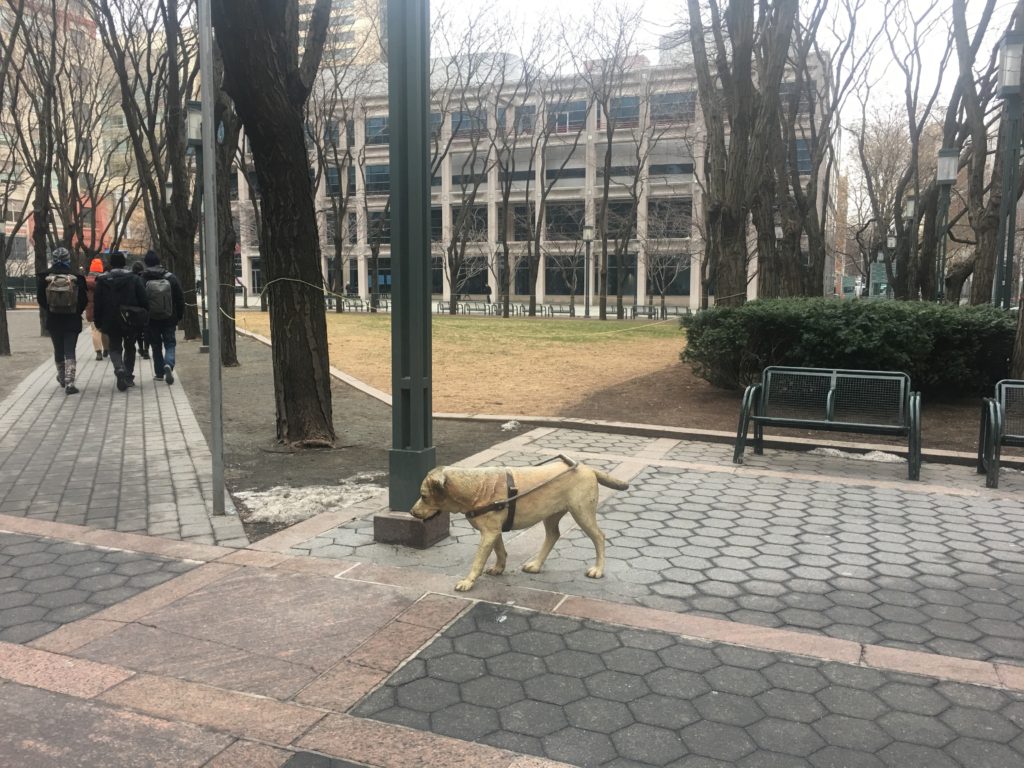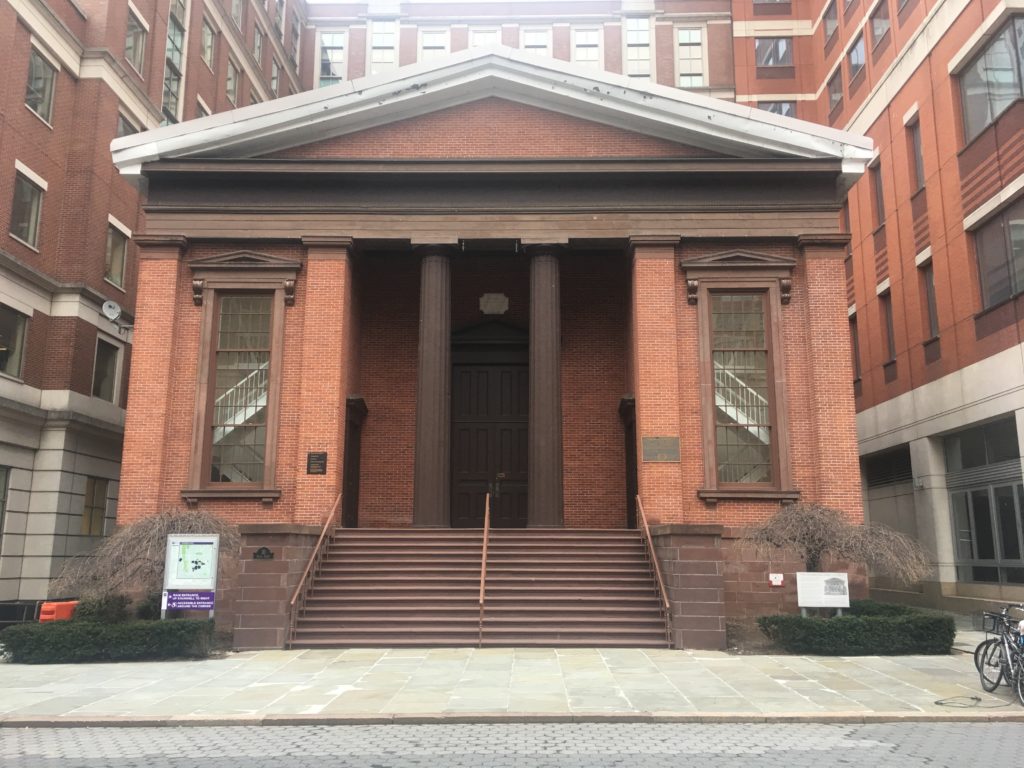 A block north of MetroTech Commons, you'll find the historic George Westinghouse High School.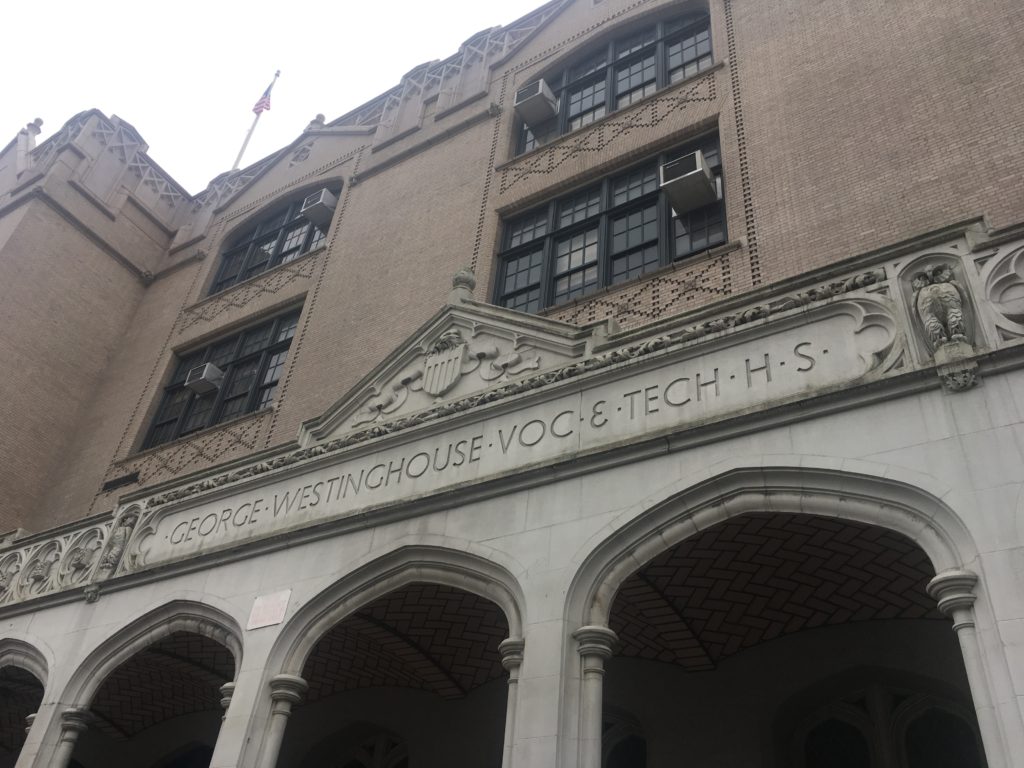 The old Brooklyn Fire Headquarters on Jay Street, built in 1892 in a style most unusual for the neighborhood — Richardsonian Romanesque Revival.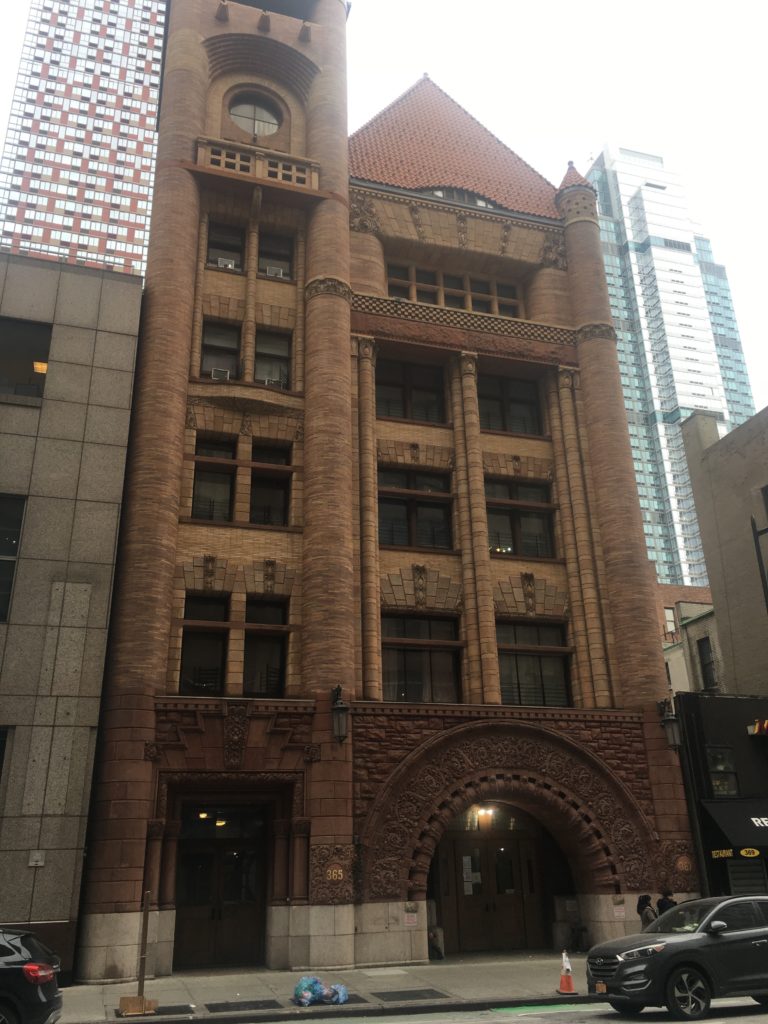 The Jay Street-MetroTech station still contains some quirky details from the past.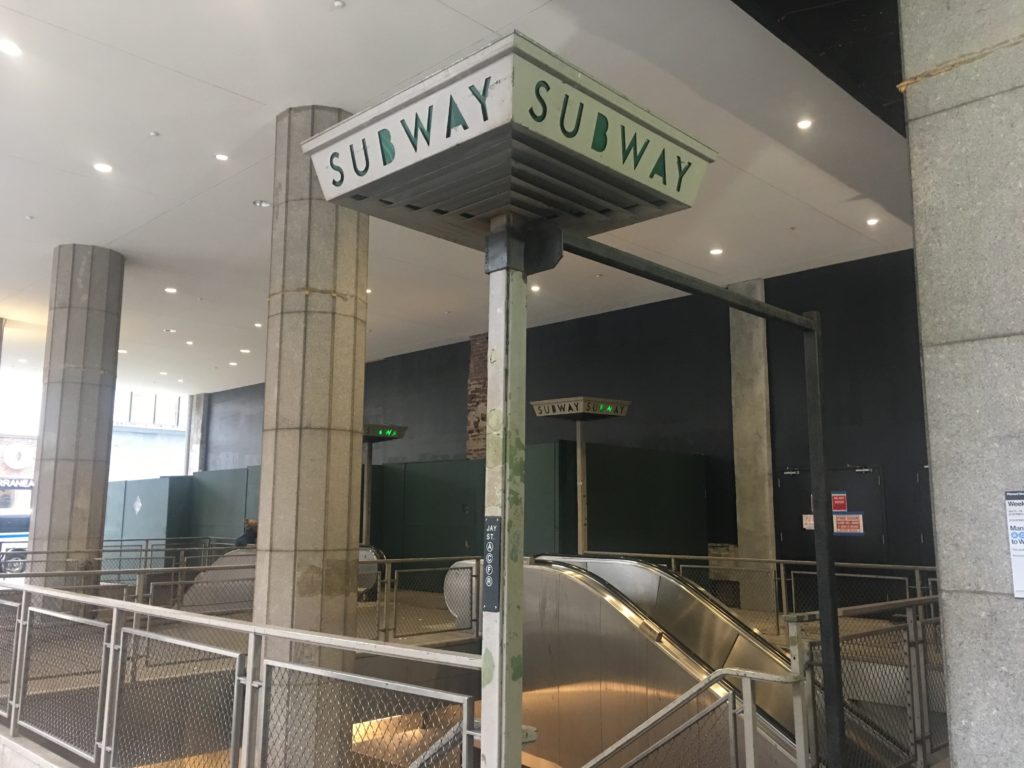 This undistinguished old building was once the home of Gage & Tollner's, the most exclusive restaurant in Brooklyn.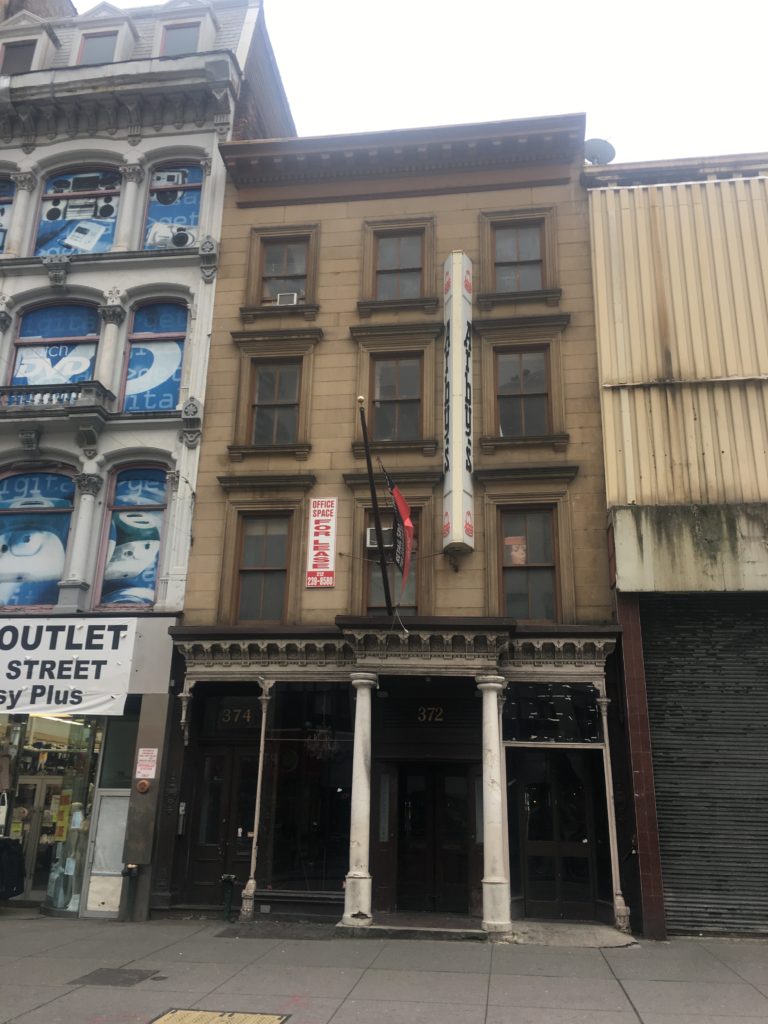 The austere Municipal Building was constructed in 1924 and the skyscrapers which surround it also joined the neighborhood in the same decade.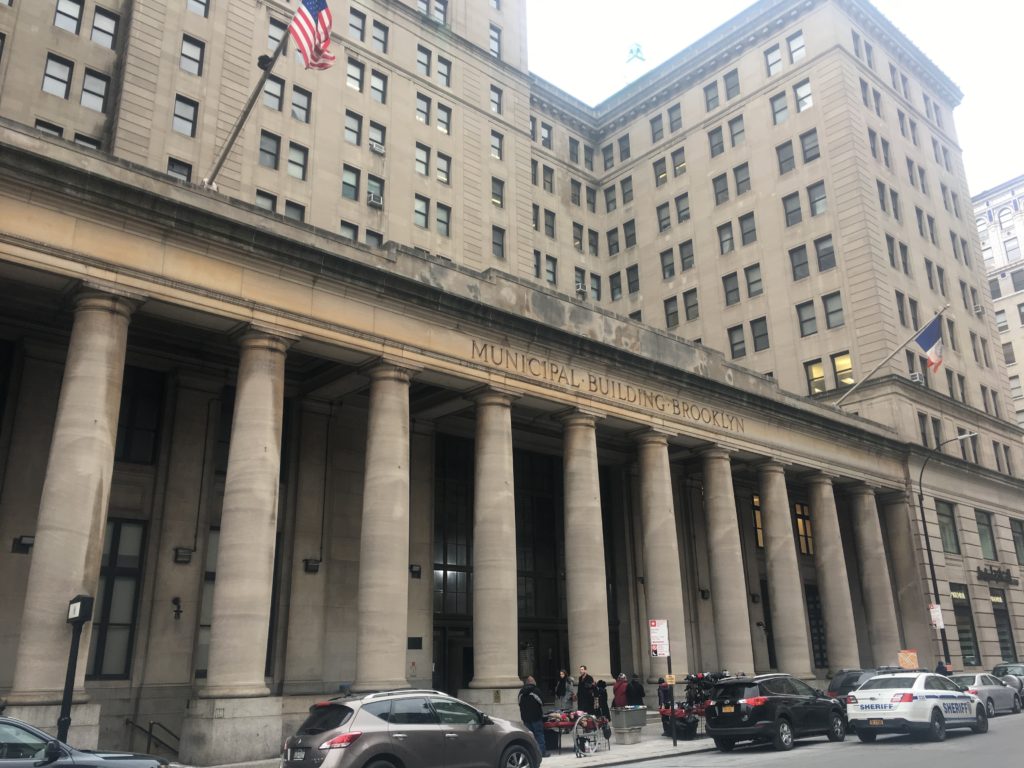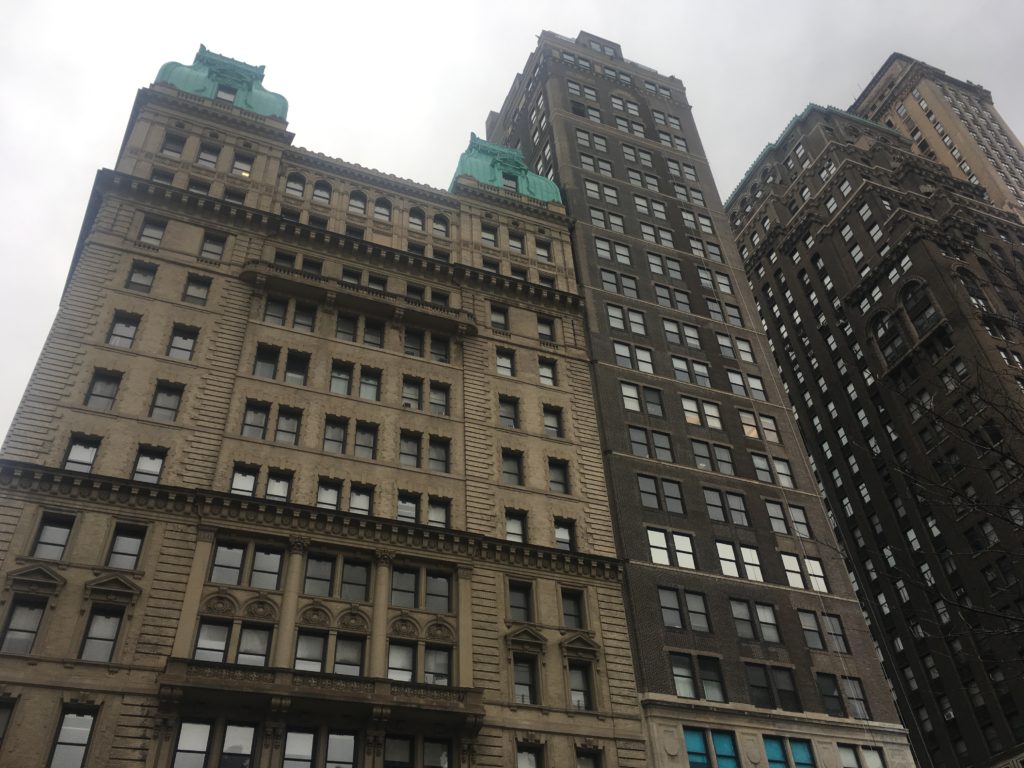 Brooklyn Borough Hall and Columbus Park: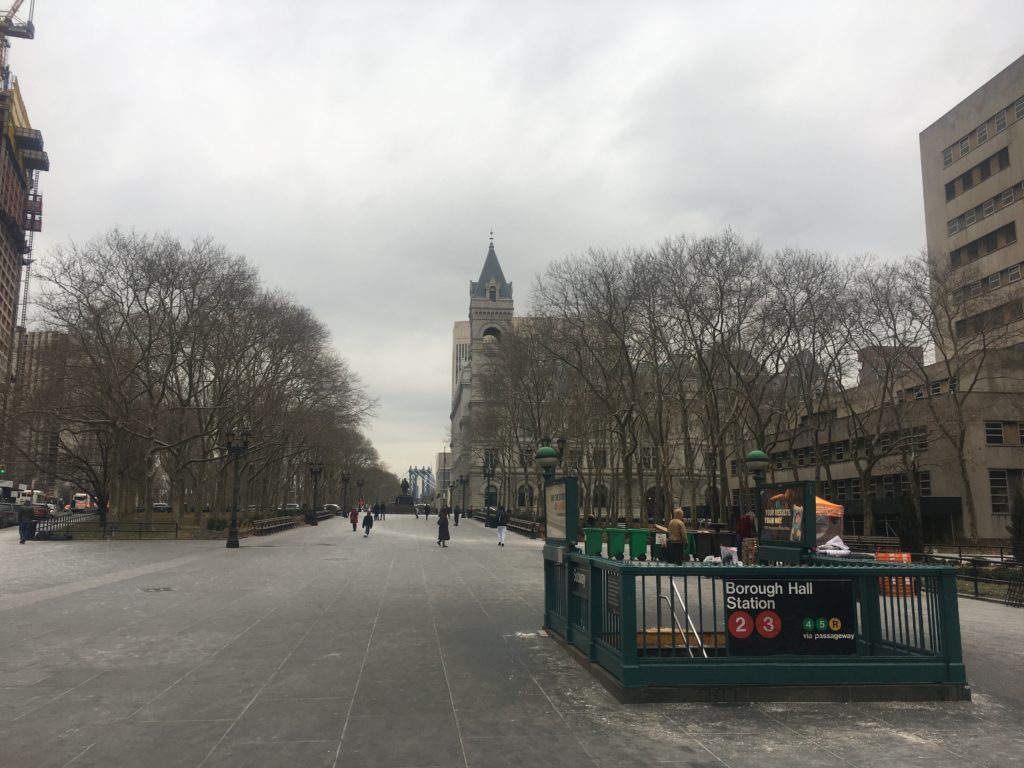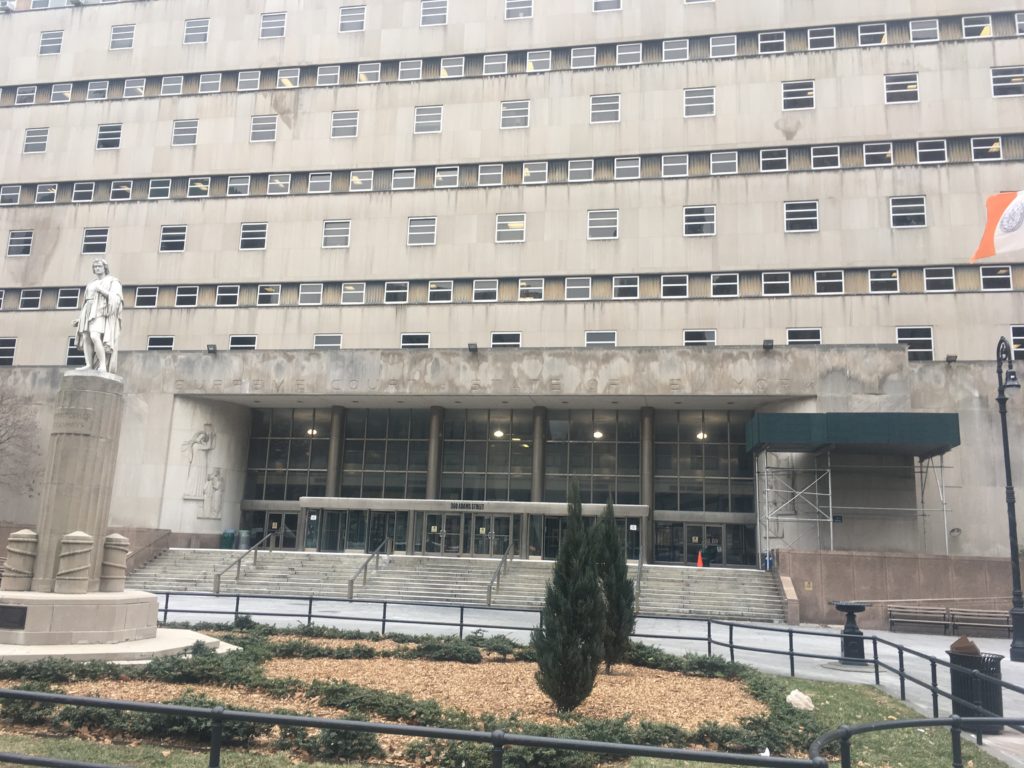 The 1892 Federal Building and Post Office with a tribute to Henry Ward Beecher (which once sat closer to Brooklyn Borough Hall).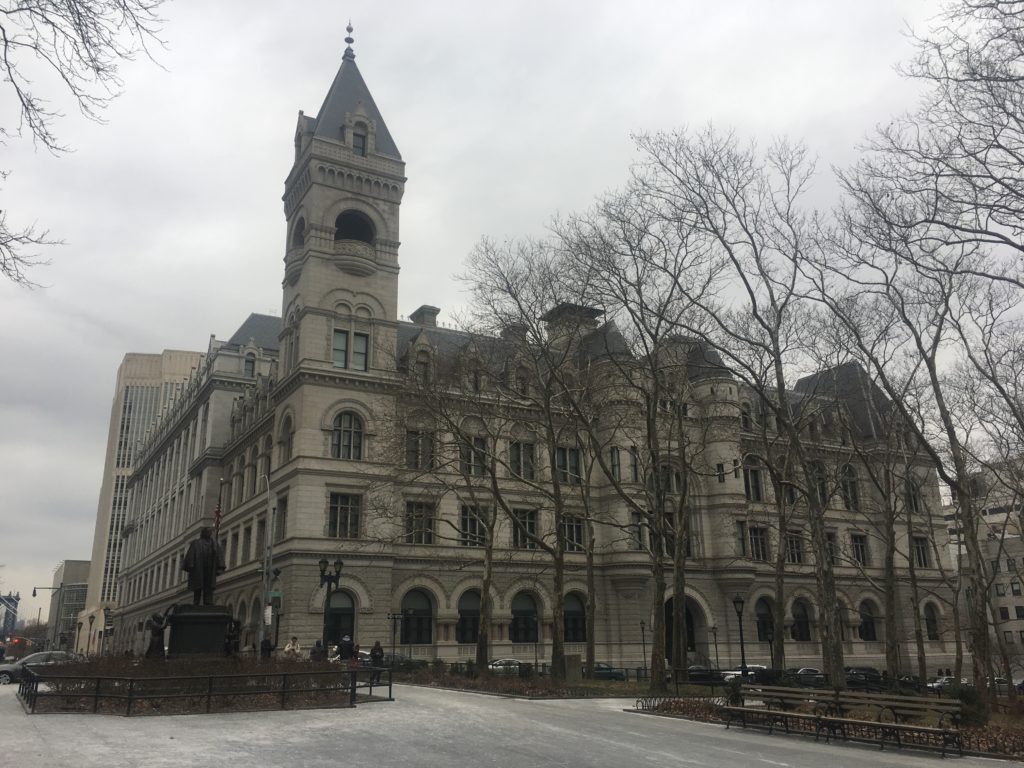 Further Listening:
If you like Brooklyn history, check out these episodes from our back catalog that are referenced in this week's show.