The new episode of the Bowery Boys Movie Club explores the film Breakfast At Tiffany's and the rich historical context of early 1960s New York City. An exclusive podcast for those who support us on Patreon.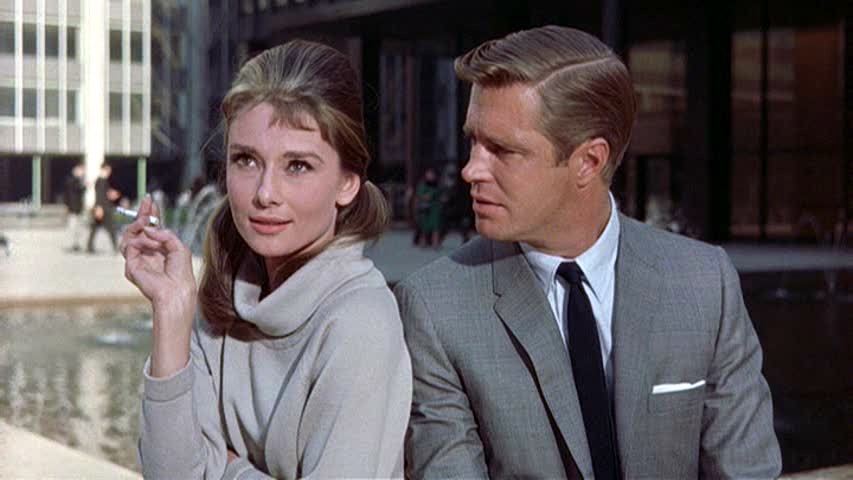 In the film version of Truman Capote's daring 1958 novella — starring Audrey Hepburn and George Peppard— New York City provides the elegant backdrop to a romantic fable dripping in diamonds and booze.
Holly Golightly lives in her own fantasy world, and from her Upper East Side apartment, she seduces wealthy strangers and entertains a roster of outcasts and oddballs. From glamorous dates at the 21 Club to visits with her mobster 'friend' in Sing Sing Prison, Holly paints for herself a glamorous life — even through bouts of the 'mean reds'.
But when a handsome writer moves into the building — a man with his own complicated relationships (hello, Patricia Neal!) — will Holly find in him, as the song goes, a fellow 'drifter, off to see the world'?
Listen in as Greg and Tom recap the story and explore some of the historical context for the film. Featuring a dreamy lineup of New York locations including the Central Park, the Seagram Building, the New York Public Library and, of course, Tiffany and Co.
PLUS: What to do with Mickey Rooney.
How do I listen the Bowery Boys Movie Club? Once you're signed in on Patreon, you'll see a private RSS link that can be put directly into your favorite podcast player. Even easier, it can also be played directly from the Patreon app if you're signed in.
Your support on Patreon assists us in producing our podcast and website and it helps as we endeavor to share our love of New York City history with the world.