Any new film which features an interview with the always hilarious and candid comedy legend Mel Brooks should be seen and celebrated.
Now add interviews with Carl Reiner, Colin Powell and Ruth Bader Ginsburg, three individuals who have since died since participating in said new film.
What could possibly bring all of these fascinating people together in one place? Their love of automats.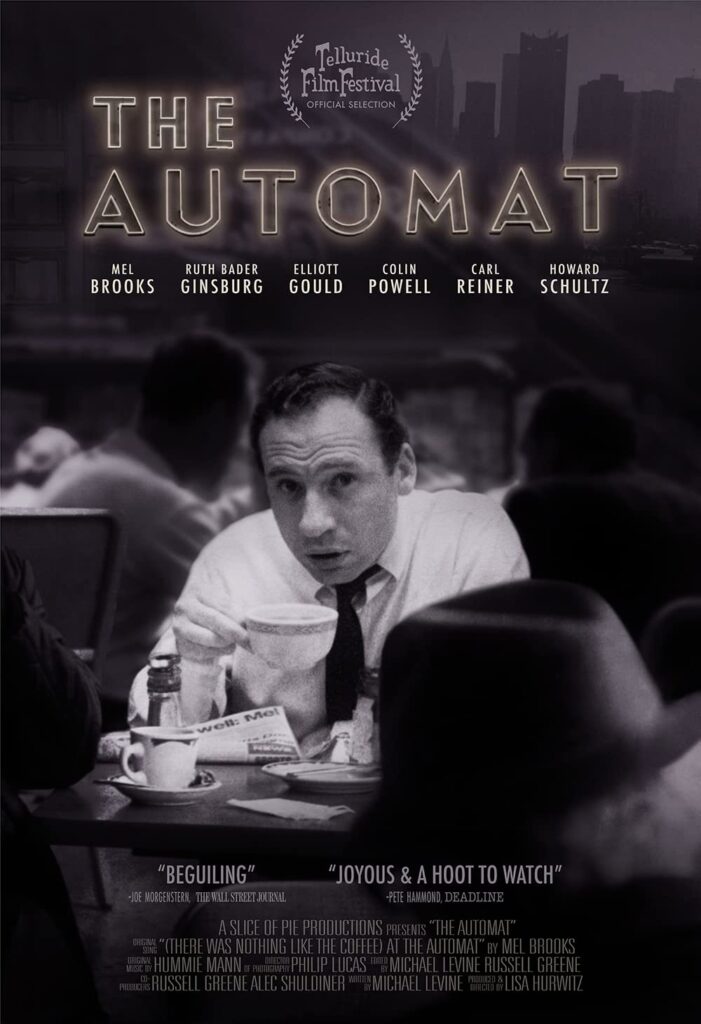 Director Lisa Hurwitz's new film The Automat is ostensibly about the curious Horn & Hardart lunchrooms which ruled the everyday dining scene of New York and Philadelphia for several decades during the 20th century.
But it's really a sweet and kind-hearted look at the nostalgia of eating itself, of the ways memory makes even the most commonplace food and drink extraordinary.
Did the automat really have the best coffee (according to Brooks)? What was so magical about this novel eatery — with compartments of Salisbury steak, creamed spinach and coconut creme pie, arranged in neat rows — that Starbucks CEO Howard Schultz keeps a framed picture of an automat in his office? (He also claims in the film to have partially modeled his coffee shops on the adventure and romance of the automat.)
Hurwitz allows us all to salivate at the prospects of this magical restaurant concept which turned affordable dining into a wondrous game of sorts. Brooks and others, for instance, marvel at the talents of women who dispensed a dollar's worth of nickels to patrons.
Automats were a truly democratic way of enjoying a cheap meal and their neon-drenched restaurants became a joyful part of the New York City landscape. A certain aspect of the city's personality died with the final Horn & Hardart's closed in 1991.
The Automat, for a moment, allows us to marvel again at the magical glass cases full of pie and the dolphin-headed spouts of coffee.
NOW PLAYING AT THE FILM FORUM. CHECK THEIR WEBSITE FOR SHOW TIMES.
Before you go! Check out our podcast on the history of New York diners, cafeterias and automats