Playboy Magazine called Herb Cohen "the world's greatest negotiator" and whether or not that was true, Cohen could convince you that it most certainly was.
He wrote You Can Negotiate Anything and in 1982 it became a best-seller during a wave of self-help books. A year before its release, Cohen became involved in the Iran hostage crisis — with both Carter and Reagan.
"Over time, without meaning or wanting to, he gathered a group of disciples. He became a kind of guru. People called at all hours looking for answers."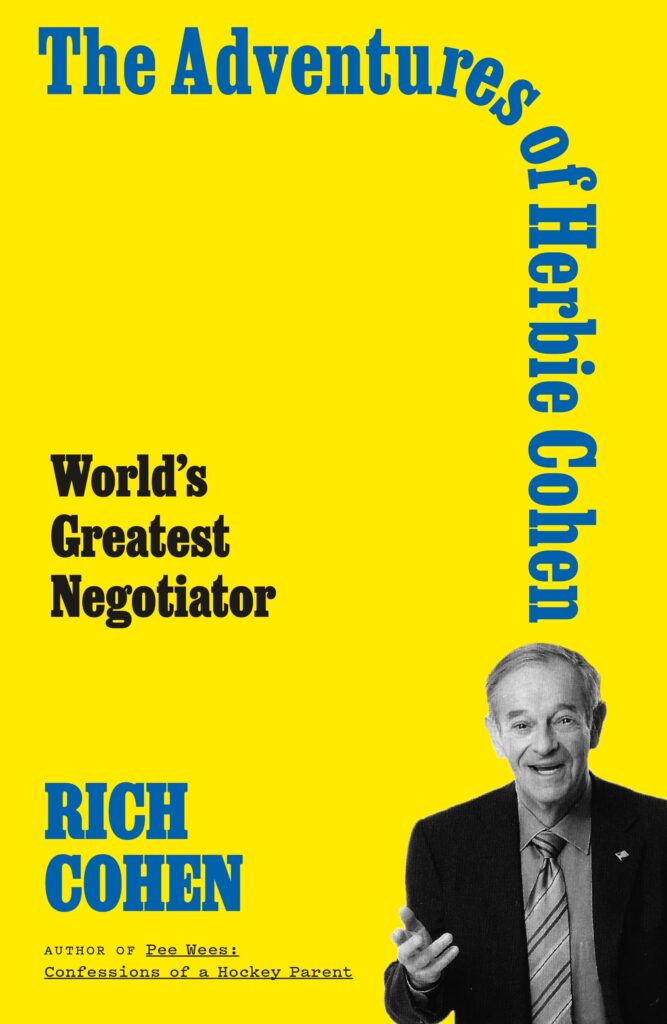 The Adventures of Herbie Cohen: World's Greatest Negotiator
Rich Cohen
Farrar, Straus and Giroux
But The Adventures of Herbie Cohen: World's Greatest Negotiator, written by acclaimed author and journalist Rich Cohen, is not your ordinary profile. For one, Rich is Herbie's son.
This is no mere ode to a no-nonsense, wise-cracking father. Cohen has managed to craft an absolutely perfect character profile, keeping Herbie's grounded personality front and center in a hilarious collection of anecdotes, recollections and maybe one or two tall tales (in the way that we share tall tales about ourselves).
"Though he's lectured at Harvard and Yale and worked for many Fortune 500 companies," Rich writes of his father, "he says he learned everything he needed to know about negotiation in Brooklyn as a kid."
He grew up in Bensonhurst in the 1940s and 1950s, a working class Jewish and Italian neighborhood where Herb got into trouble in a street gang with friends nicknamed Sheppo, Iron Lung and Gutter Rat. (The gang was named the Warriors of course.)
Cohen gathers together family stories and his father's Army tales in a particular way, building upon nostalgia to reveal Herb's growing talents as a negotiator and lecturer. Everything in The Adventures of Herbie Cohen feels like it's being told to you over the kitchen table.