The superstar and civil rights activist Lena Horne had such a dynamic, multi-faceted and enduring career — starting in 1933, she worked regularly well into the late 1990s — that we all may have different views of who she was.
Horne was one of the first African-American women to break through in Hollywood in the 1940s though it was her successes on stage and in nightclub acts that would cement her reputation as a sterling jazz voice of uncommon elegance.
In 1958 she became the first African-American woman to be nominated for a Tony Award.
If you're a '70s and '80s kid, you probably remember Horne for her television work on Sesame Street, the Muppet Show or the Cosby Show.
By this point she was already a musical icon; as a kid, I was transfixed watching her on Sesame Street, never understanding the political undertones of a seemingly simple performance such as "Bein' Green," sung here with Kermit the Frog.
Lena Mary Calhoun Horne was born 105 years ago today in Brooklyn. As a tribute, here are a few addresses around New York City that helped play a role in her development, her career and her legacy.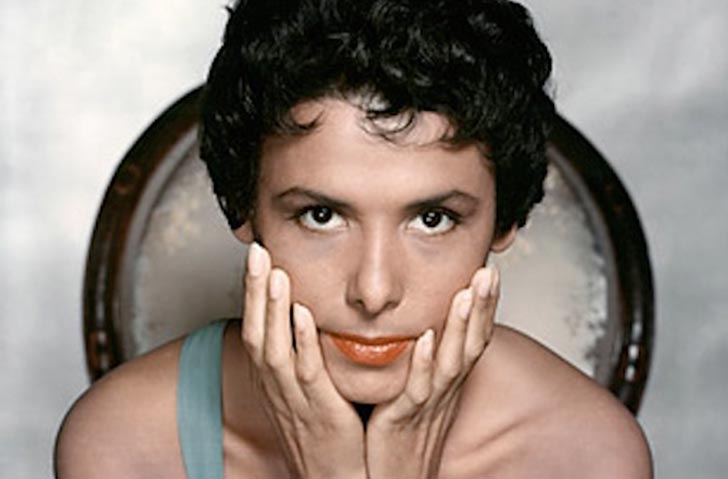 A tour of Lena Horne's life begins in the Brooklyn neighborhood of Bedford-Stuyvesant, home of the 'black bourgeoisie' of the 1930s, middle and upper class African-Americans whose wealth and professional careers set them apart from black enclaves in other parts of the city.
It was here that Horne was born on June 30, 1917 at 189 Chauncey Street. (And for a time she also lived at 519 Macon Street, a house that was recently on the market). She lived there with her grandparents for only a short time before traveling to Georgia for many years, returning to Brooklyn as a teenager.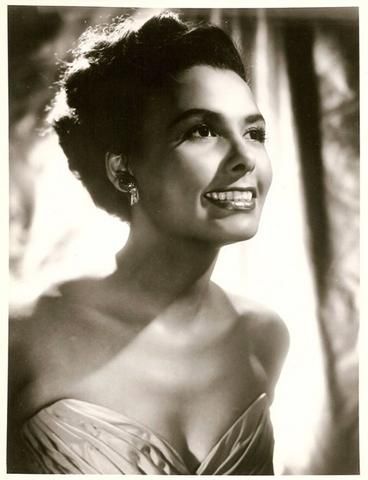 Horne enjoyed her time at Girls High School (later Boys and Girls High School), a towering institution where Shirley Chisholm would attend school just a decade later. But Lena's mother Edna pulled her from school before she could finish, making her attend a secretarial school instead.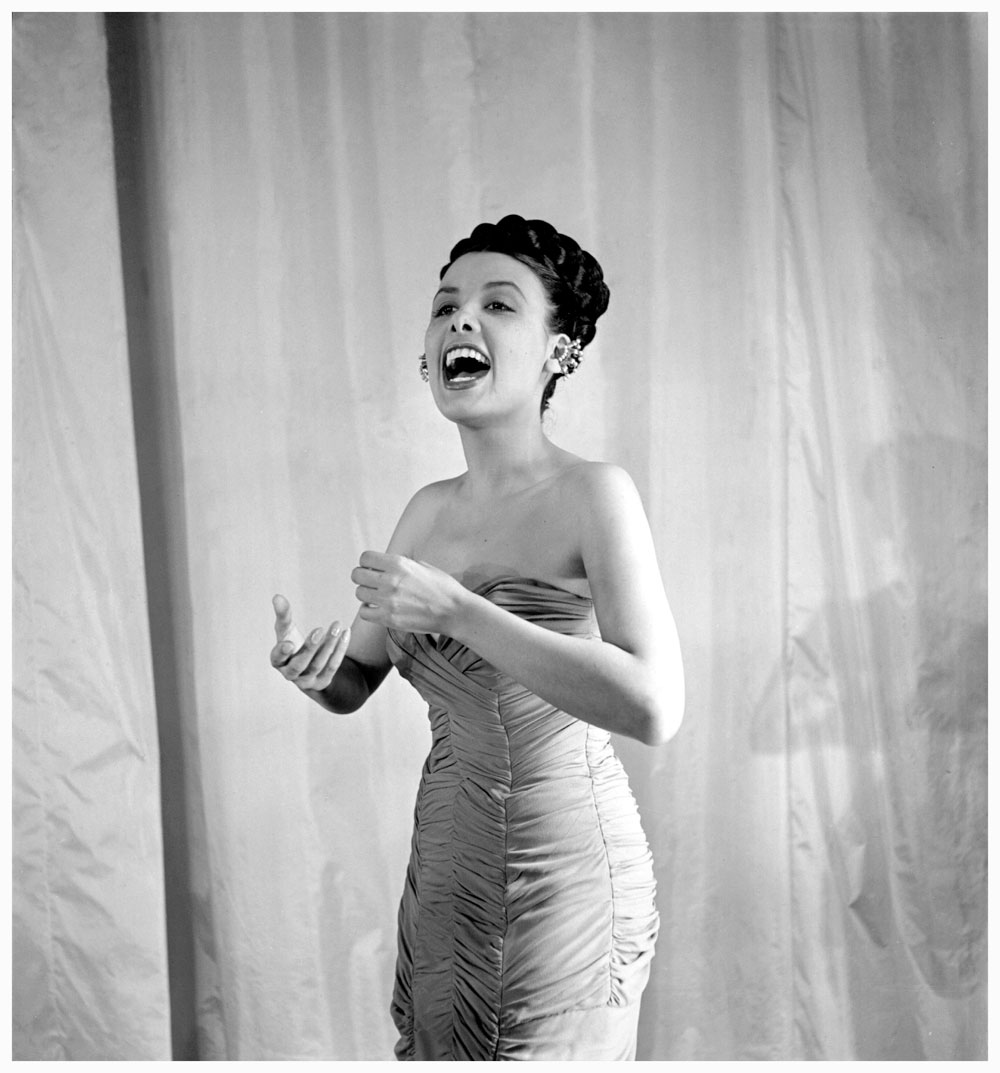 4) The Cotton Club, 644 Malcolm X Boulevard/Lenox Avenue at West 142nd Street, Manhattan  (today it's the site of Bethune Towers/ Delano Village)
But Lena wouldn't waste too much time dictating and typing. In 1933, at just 16 years of age, she made her debut as a chorus girl at The Cotton Club, the segregated music club which had helped define Harlem as a pivotal nightlife destination during Prohibition.
As much as it may horrify us today thinking of a 16-year-old girl in a rowdy nightclub, Lena was well protected (chiefly by the guys in Cab Calloway's orchestra who nicknamed her 'Brooklyn') and her charm, beauty and crystal voice soon got her engagements with traveling musicians (notably Noble Sissle, best known for the musical Shuffle Along).
It would be at the Cotton Club that the song "Stormy Weather" would make its debut — but sung by Ethel Waters.
(For more on the story of the Cotton Club and the origins of "Stormy Weather," listen to the Bowery Boys podcast on the subject, Episode #204)
During the 1930s she became a modest presence of the stage and screen. She received her first mention in a New York Times review by Brooks Atkinson in February 13, 1939, for a show called Blackbirds of 1939: "Among those present is a radiantly beautiful sepia girl, Lena Horne, who sings "Thursday" and "You're So Indifferent" in an attractive style, and who will be a winner when she has proper direction."
Below: "Lena Horne Conserves Fuel" — A wartime public service announcement she filmed for the Office of Emergency Management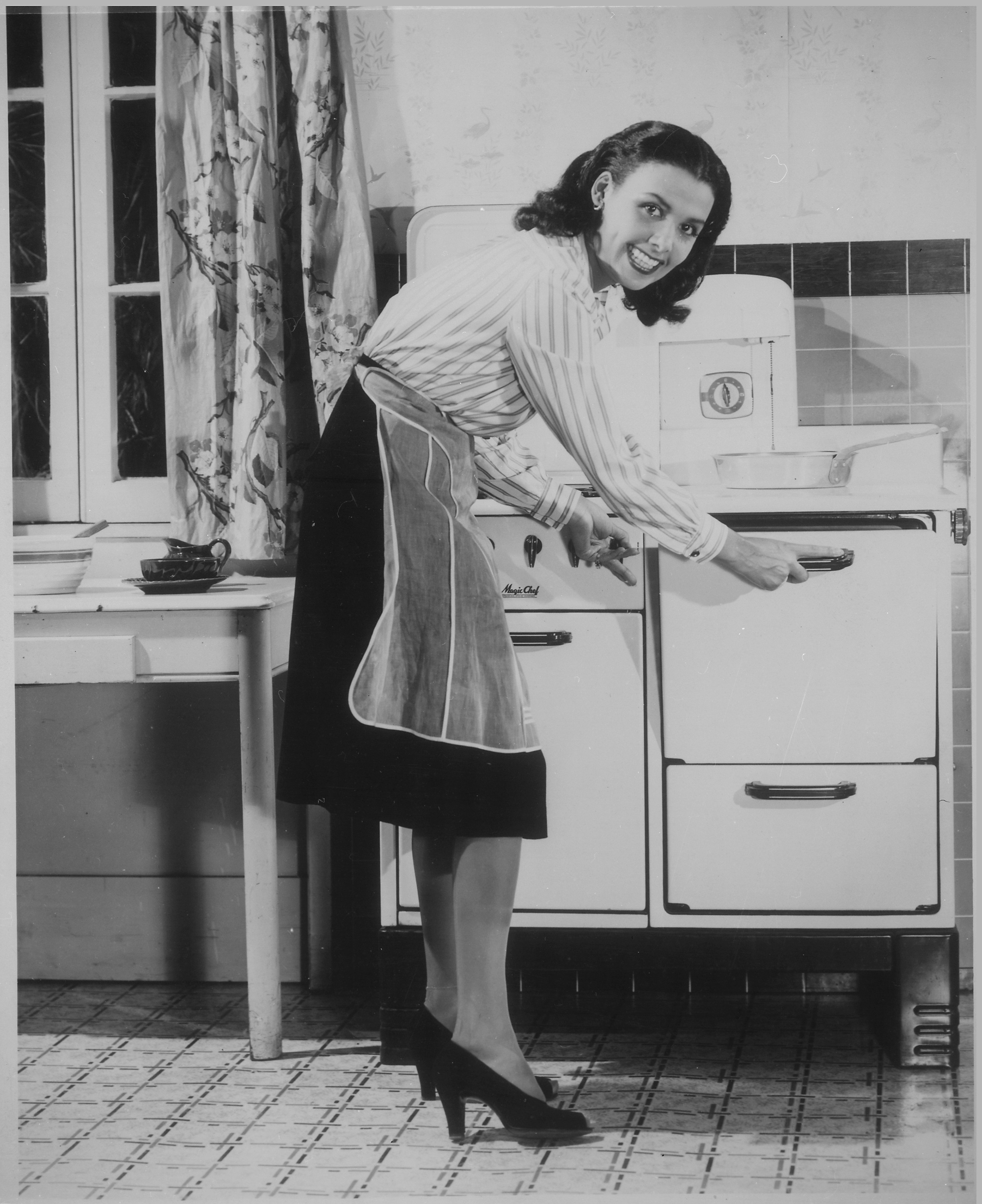 In 1941, Horne made an eventful new home at Cafe Society, an edgy, integrated jazz club best known for an earlier vocalist who had made her name there — Billie Holiday.
The club was explicitly political. According to its proprietor Barney Josephson: "I wanted a club where blacks and whites worked together behind the footlights and sat together out front. There wasn't, so far as I know, a place like that in New York or in the whole country."
Read more about Cafe Society here or check out the Bowery Boys podcast on the life of Billie Holiday for more information (Episode #174)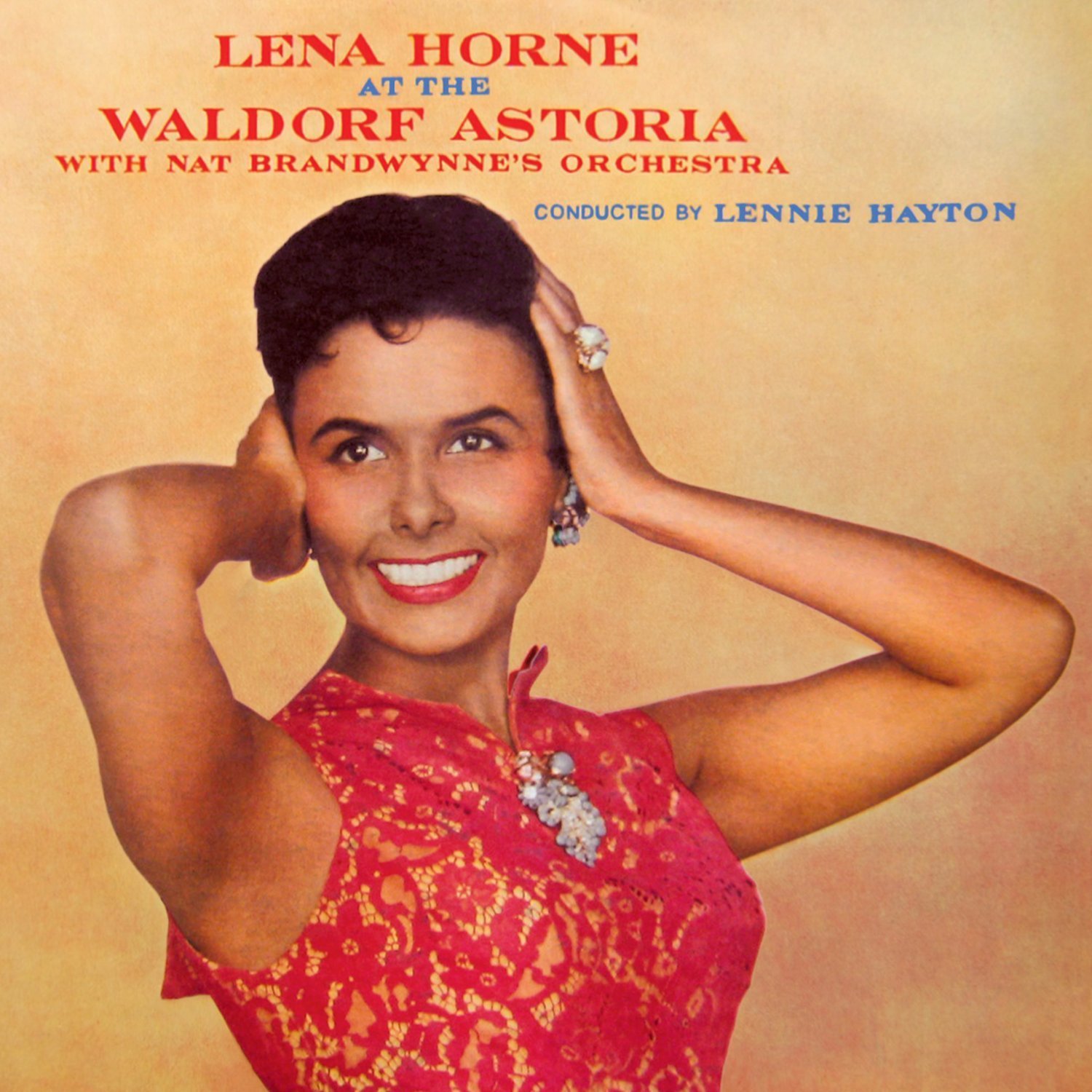 6) Waldorf-Astoria, 301 Park Avenue, Manhattan
Perhaps no other music venue in New York is more important to Horne's legacy than the Empire Room at the Waldorf-Astoria.
Her New Year's Eve debut on December 31, 1956, captured her at the height of her talents. From the New York World-Telegram:
"The woman is so stunningly gowned to accent a beautiful figure that this, in itself, would catch an audience's attention. But the ultimate hypnotic effect is the music, the arrangements and an intensity of delivery that finds its essence in eyes that seem to bore into you."
Her performances there would inspire an album Lena Horne At The Waldorf-Astoria (1957), becoming the highest selling album by a female RCA recording artist up to that time.
From a newspaper advertisement in 1958: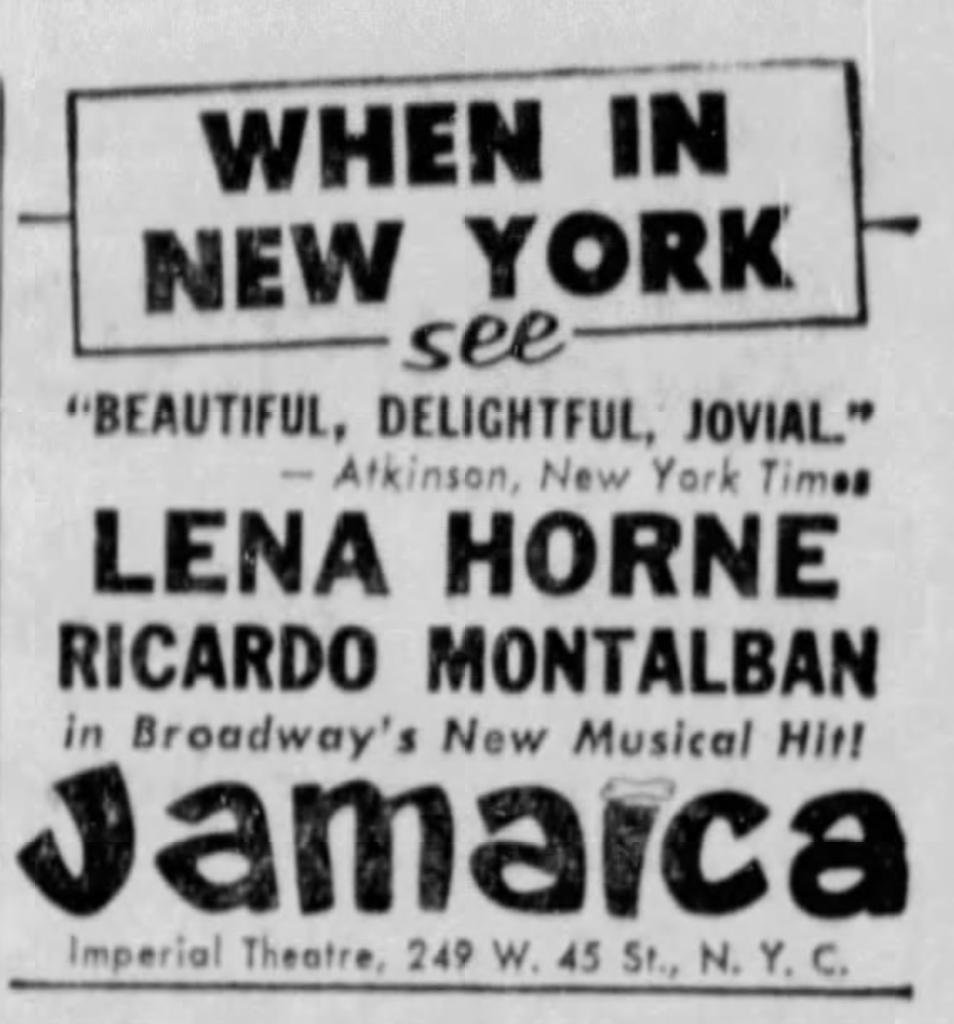 Despite her fame, Horne (as well as many other famous African-Americans) found it difficult to find apartment owners who would rent to her due to her race.
Harry Belafonte had ran into a similar problem in the late 1950s but found a unique solution, simply buying an entire building on West End Avenue. He rented the penthouse to Horne.
"[W]e [she and her husband Lennie Hayton] went through the hysteria of trying to find an apartment " all those stupid problems" and when we finally found a place that would admit both me and Lennie, we put our roots down."
Read more about it here.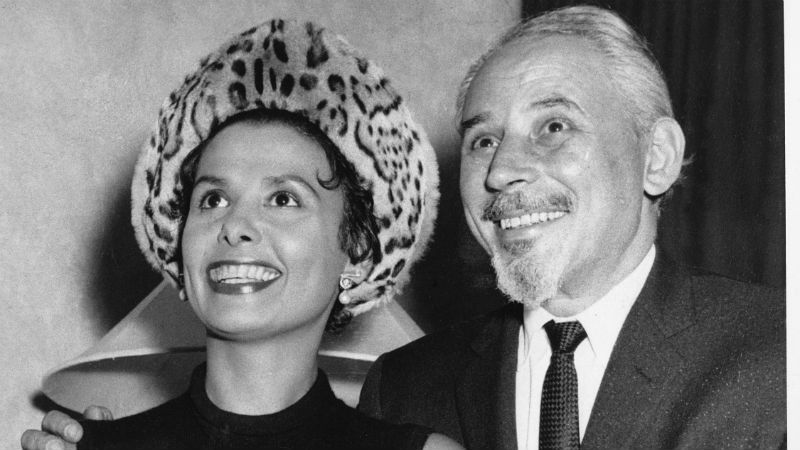 Courtesy AP
Horne got a late career boost in 1981 when the wildly successful musical revue Lena Horne: The Lady and Her Music which garnered her a Tony Award and a world tour.
From the New York Times review: Miss Horne is out to prove something in this revue, and it's not merely that her talents and looks are unbruised by the years that have passed since she first danced across a Cotton Club stage an era ago.
She doesn't simply present herself as a survivor – a favorite device of older stars who come back to Broadway – but as an artist who is still growing, who is only now reaching the peak of her powers.
Here's Horne accepting her Tony Award for the performance:
9) Brooks Atkinson Theatre Lena Horne Theater (256 W. 47th Street)
This month it was announced that the Brooks Atkinson Theatre — currently home to the musical Six — will be renamed the Lena Horne Theater starting in the fall. The Broadway playhouse, which first opened in 1926, was originally called the Mansfield Theatre, named for British Shakespearean star Richard Mansfield.
This article originally ran five years ago on the 100th anniversary of her birth