PODCAST

The surprisingly complex history of one of the world's most famous hotels.

You might think you know this tale, but do we have some surprises for you.

The Waldorf-Astoria — or the Waldorf=Astoria or even the Waldorf Astoria — has been a premier name in hotel accommodations since the opening of the very first edition on 34th Street and Fifth Avenue (the location of today's Empire State Building).

But the history of the current incarnation on Park Avenue contains the twists and turns of world events, from World War II to recent diplomatic dramas. In essence, the Waldorf Astoria has become the world's convention center.

Step past the extraordinary Art Deco trappings, and you'll find rooms which have hosted a plethora of important gatherings, not to mention the frequent homes to Hollywood movie stars. But its those very trappings — some of it well over a century old — that finds itself in danger today as recent changes threaten to wipe away its glamorous interiors entirely.
---
The Bowery Boys: New York City History podcast is brought to you …. by you!
We are now producing a new Bowery Boys podcast every two weeks. We're also looking to improve the show in other ways and expand in other ways as well — through publishing, social media, live events and other forms of media. But we can only do this with your help!
We are now a member of Patreon, a patronage platform where you can support your favorite content creators for as little as a $1 a month.
Please visit our page on Patreon and watch a short video of us recording the show and talking about our expansion plans. If you'd like to help out, there are five different pledge levels (and with clever names too — Mannahatta, New Amsterdam, Five Points, Gilded Age, Jazz Age and Empire State). Check them out and consider being a sponsor.
We greatly appreciate our listeners and readers and thank you for joining us on this journey so far. And the best is yet to come!
---
The original Waldorf-Astoria which once sat at 34th Street and Fifth Avenue. The first hotel, the Waldorf, is the shorter one facing 33rd Street.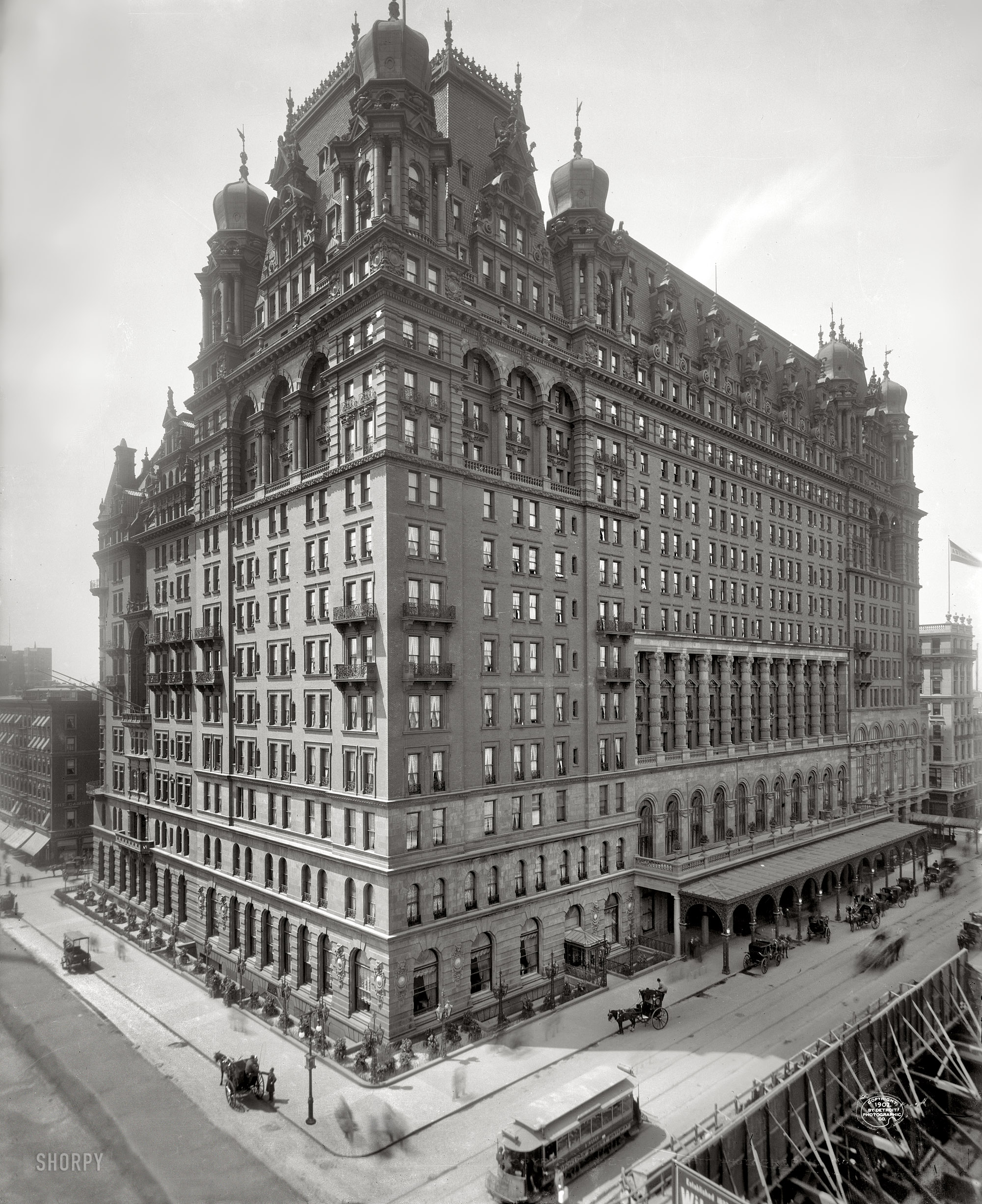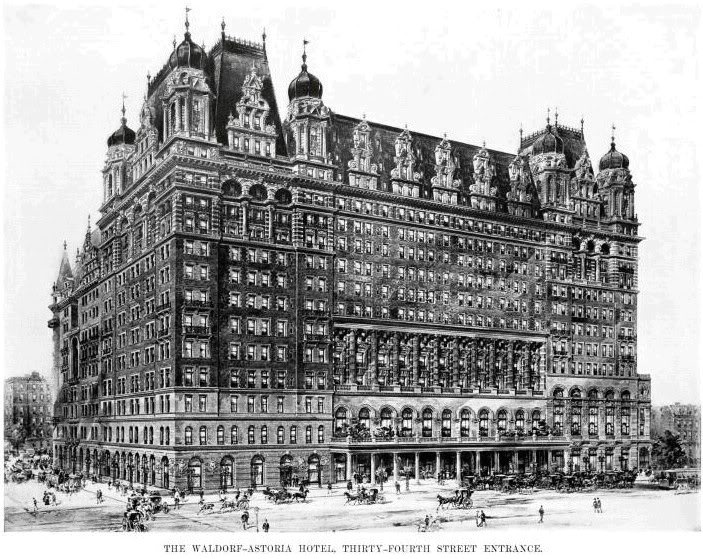 Park Avenue at nighttime, 1937. Seen here: 515 Mad. Ave, Gen. Electric, the Waldorf Astoria, the Chrysler Building, the Chanin Building, and the New York Central Building.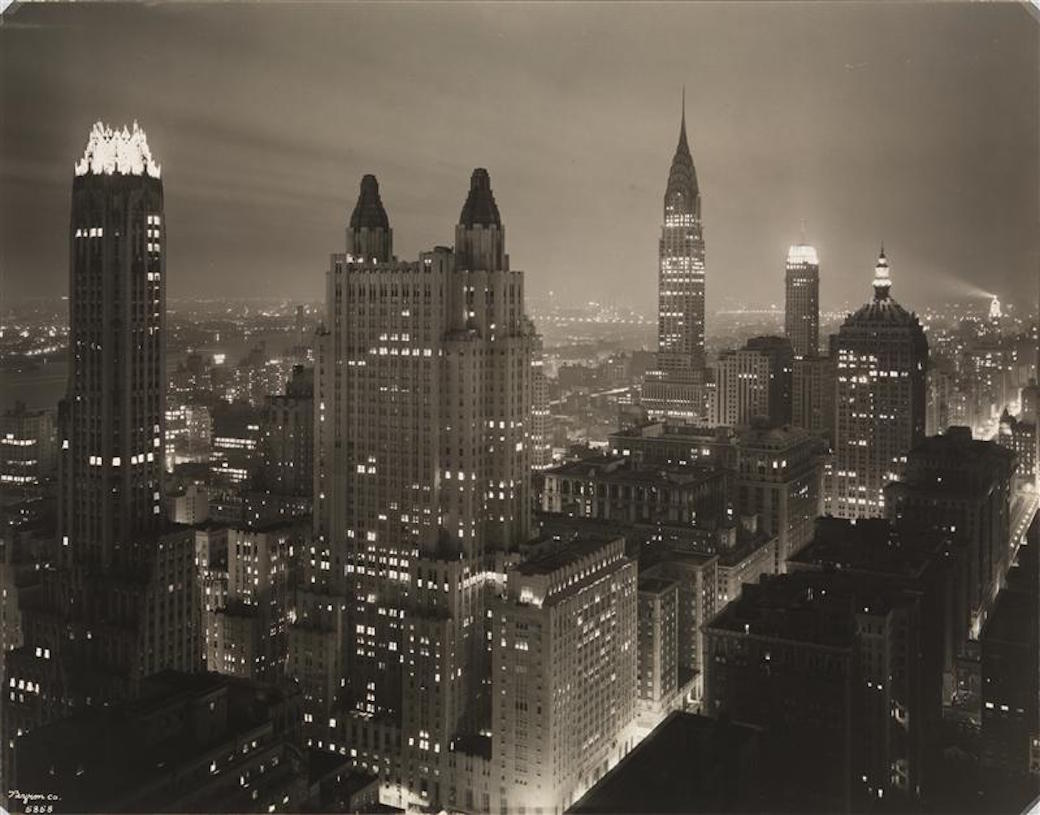 A 1931 postcard announcing the debut of the Waldorf Astoria with the Chrysler in the background.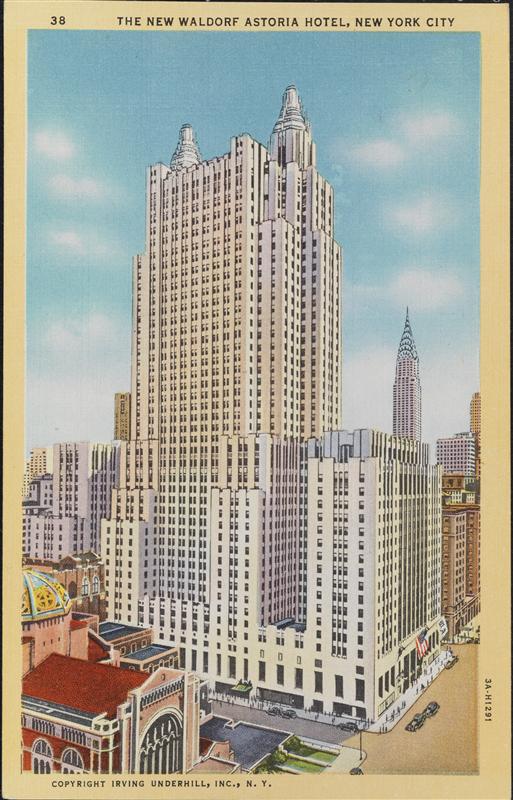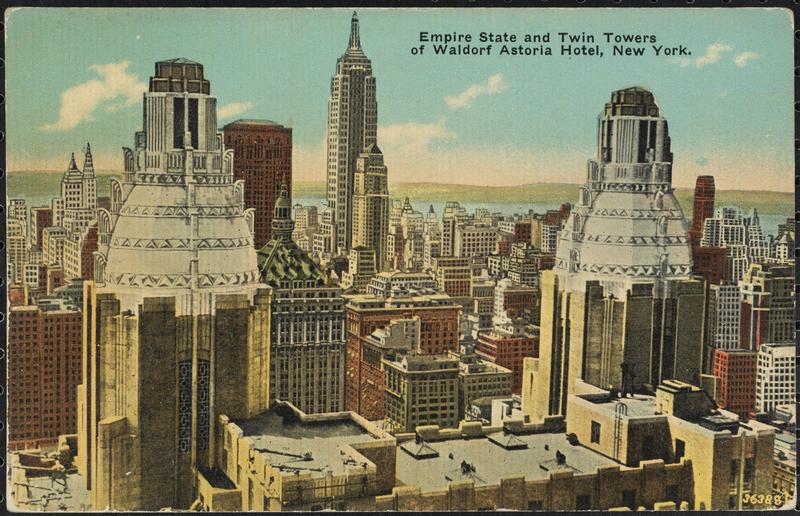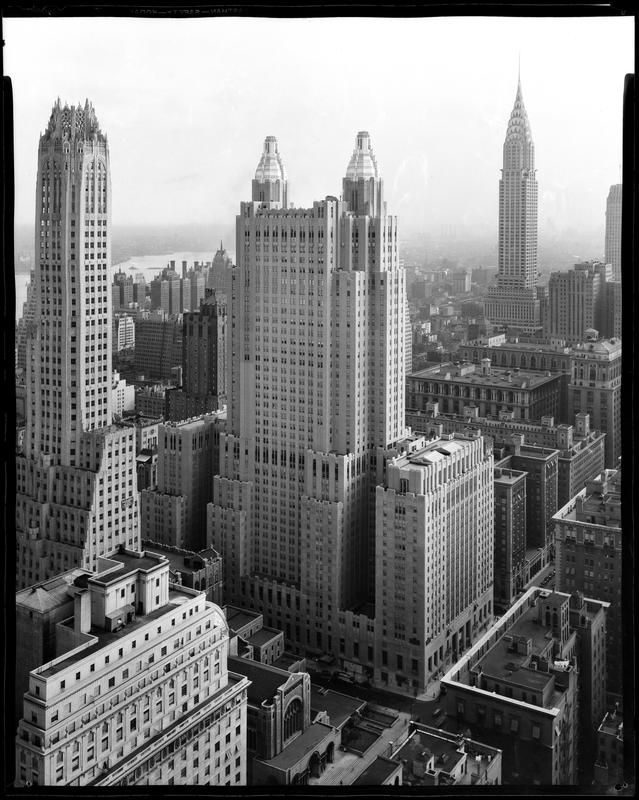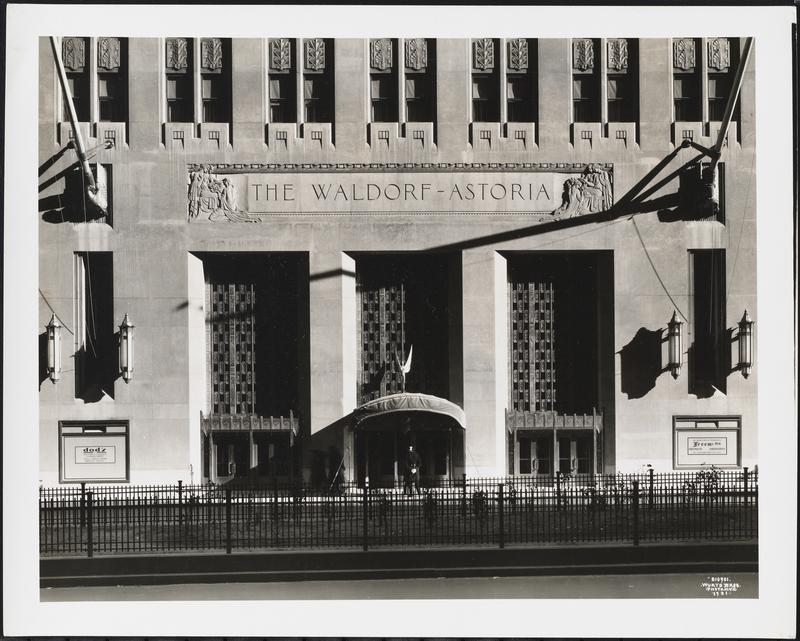 Marilyn Monroe at the Waldorf, her home in 1955. Here she is at the April In Paris ball with her then-husband Arthur Miller.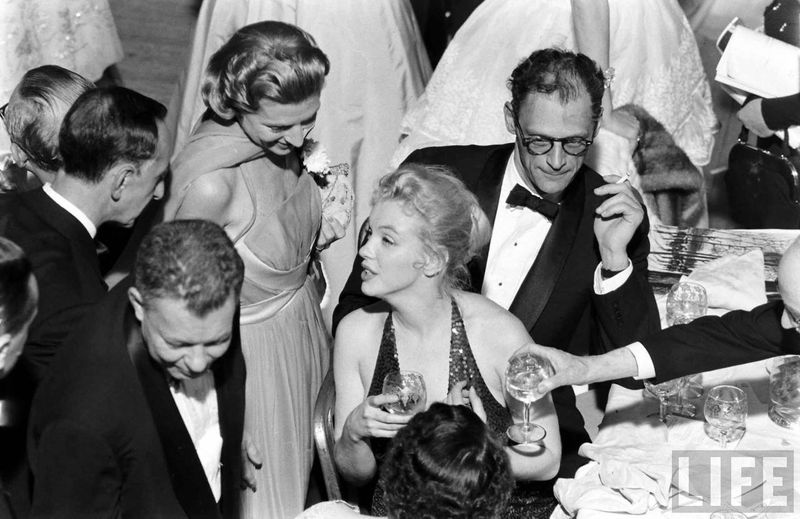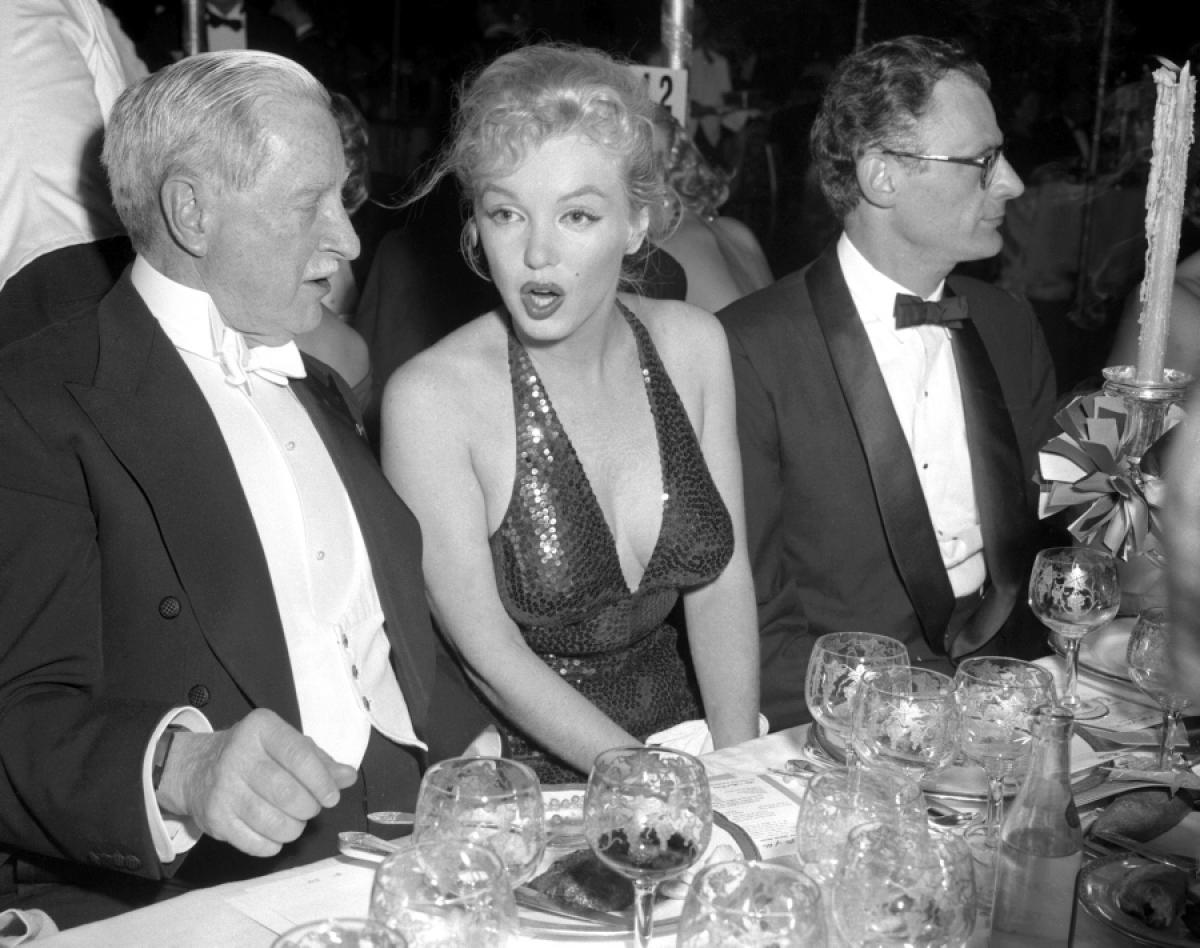 And at another function, this time chatting with Eartha Kitt.
From our Instagram page:
More information here on the Historic District Council's efforts to help save the interior decor of the Waldorf Astoria.
CORRECTION: There are a few classic photographs of Marilyn Monroe at the Waldorf-Astoria; however the one that Greg described on the show is actually taken at the Ambassador Hotel, a couple blocks north of the Waldorf. (It was torn down in the 1960s.)