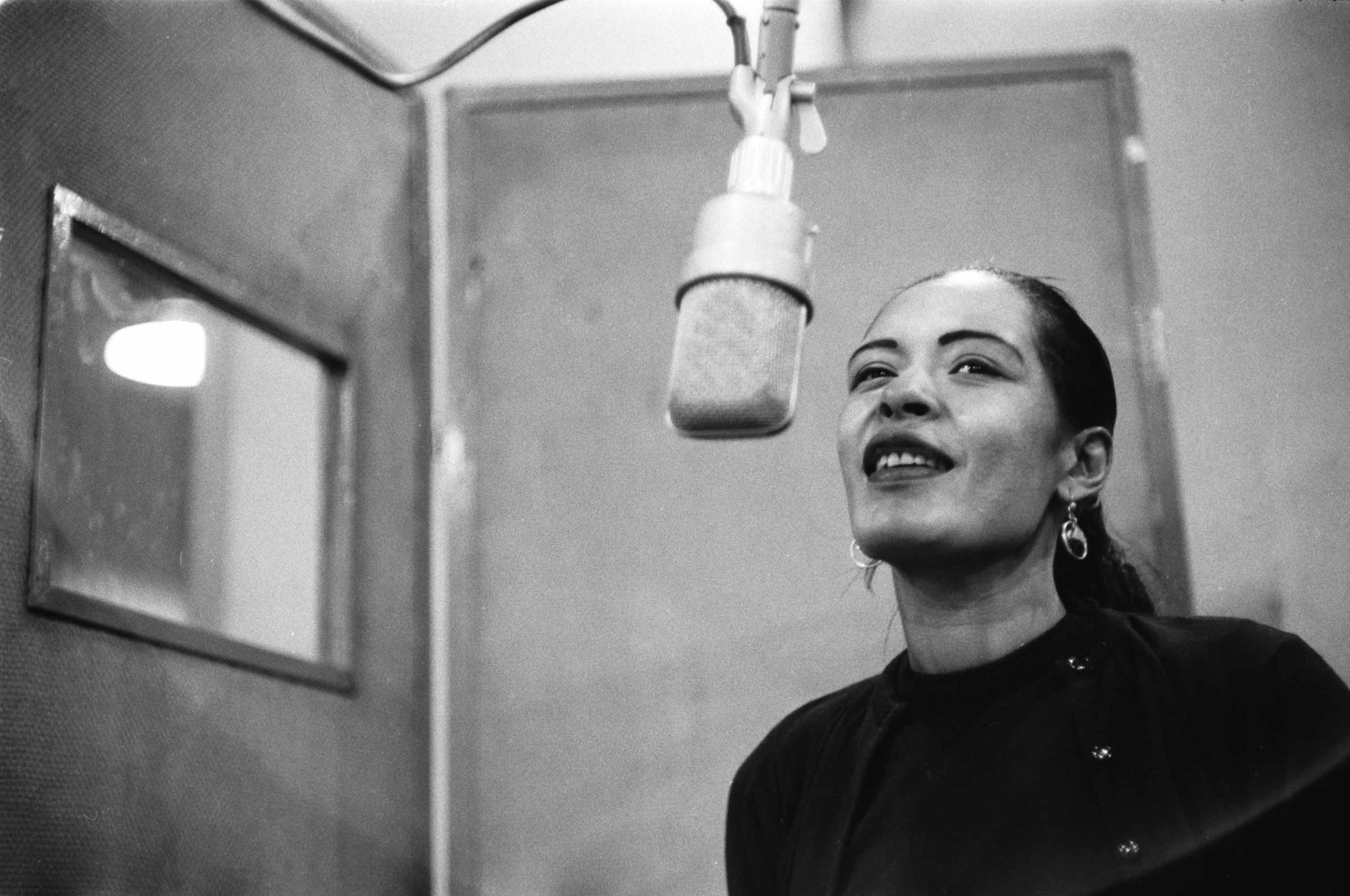 PODCAST Grab your fedora and take a trip with the Bowery Boys into the heart of New York City's jazz scene — late nights, smoky bars, neon signs — through the eyes of one of the greatest American vocalists who ever lived here — Billie Holiday.
Eleanora Fagan walked out of Pennsylvania Station in 1929 and into the city that would help make her a superstar. Her early years were bleak, arrested for prostitution and thrown into the Welfare Island workhouse. But music would be her savior, breaking out in Harlem first in the nightclubs on 133rd Street, then in the basement clubs of 'Swing Street' on 52nd Street.
Her recordings make her an international star, but the venues of New York helped solidify her talents — from the Apollo Theater to Carnegie Hall. But one particular club in the West Village would provide her with a signature song, one that reflected the horrible realities of racism in the mid 20th century.
---
Billie Holiday at Club Downbeat, 1947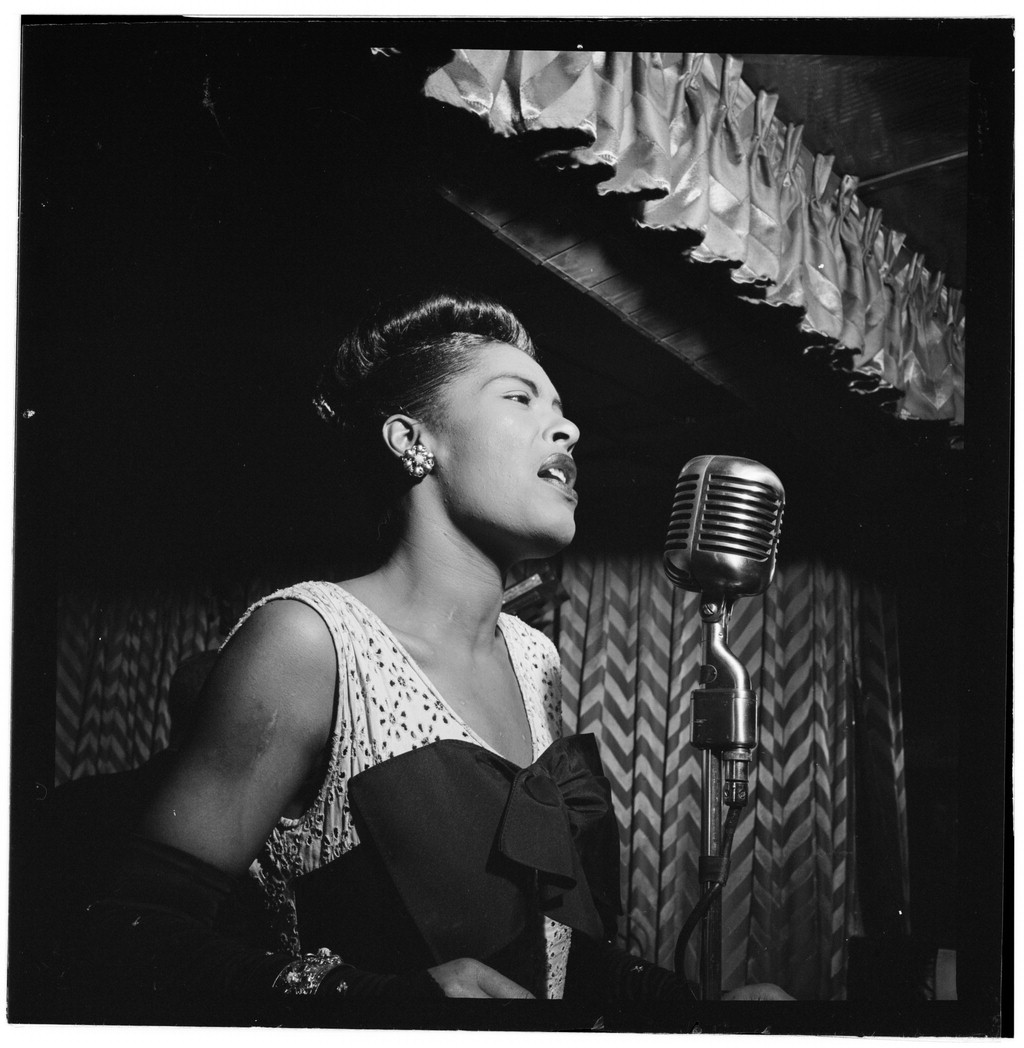 Locations featured in this episode:
1) Pennsylvania Station (circa 1930s-40s)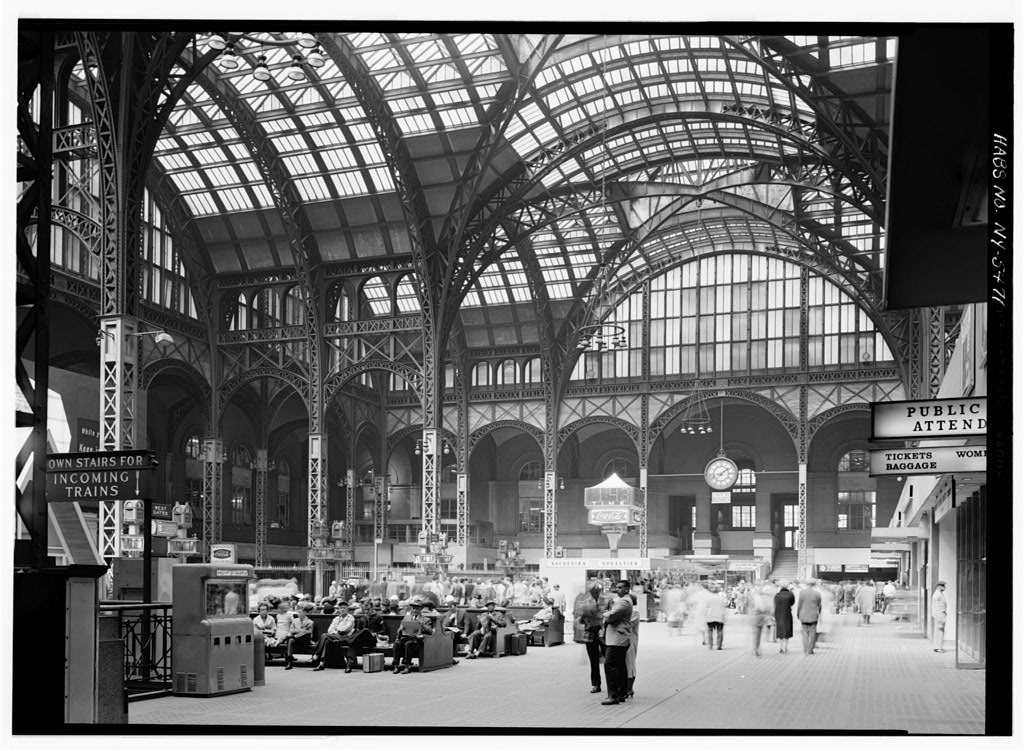 2) Jefferson Market Courthouse, pictured here in 1935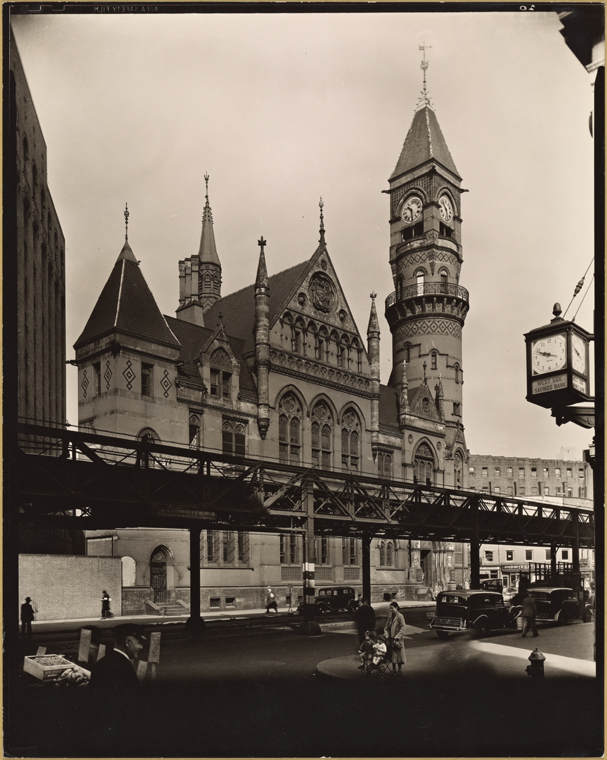 3) Welfare Island, pictured here in 1931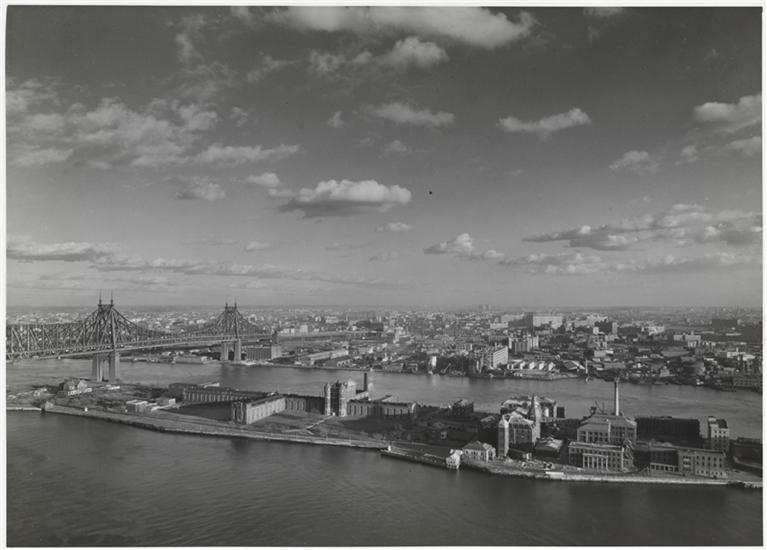 4) 133rd Street — "Jungle Alley" or The Street — outside Connie's Inn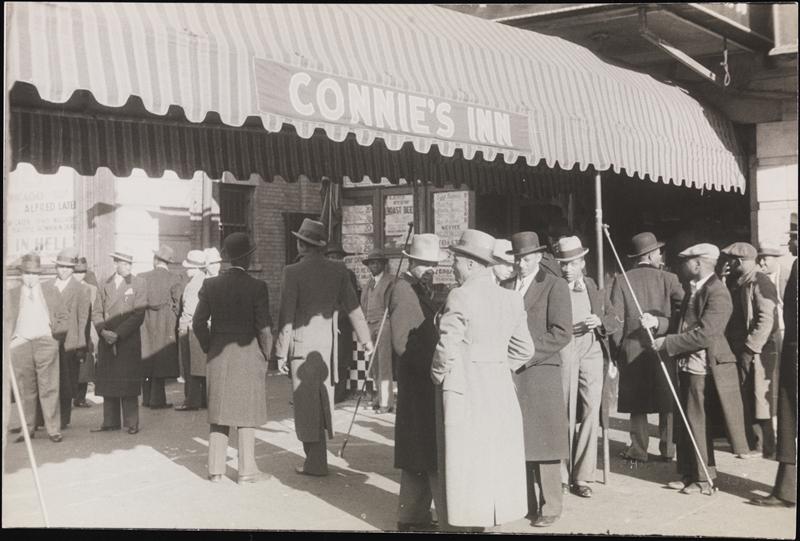 5) Apollo Theater, pictured here in the mid 1940s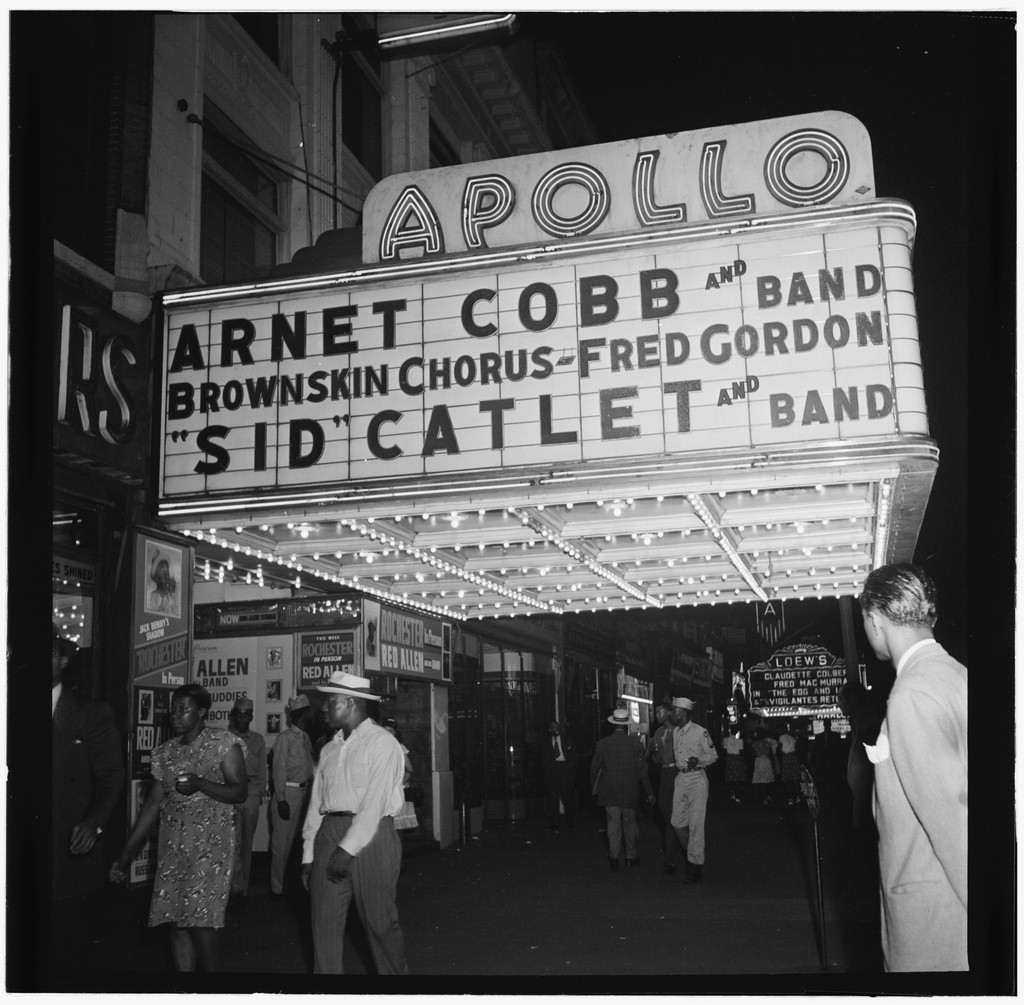 6) Lincoln Hotel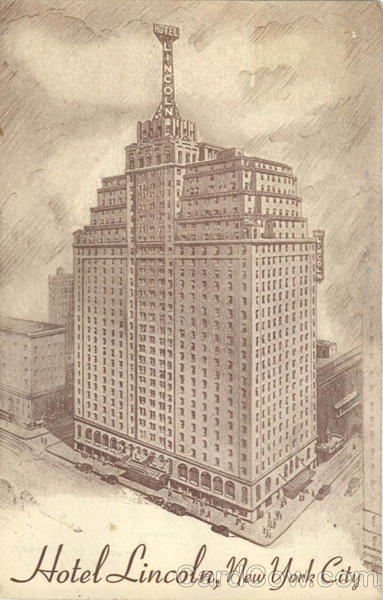 7) Billie Holiday at Cafe Society 1939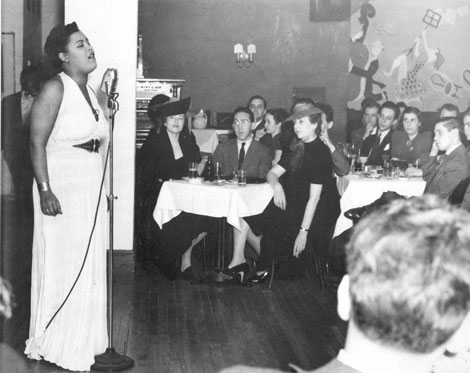 8) 52nd Street aka Swing Street
Billie at Club Downbeat (with her dog Mister) — June 1946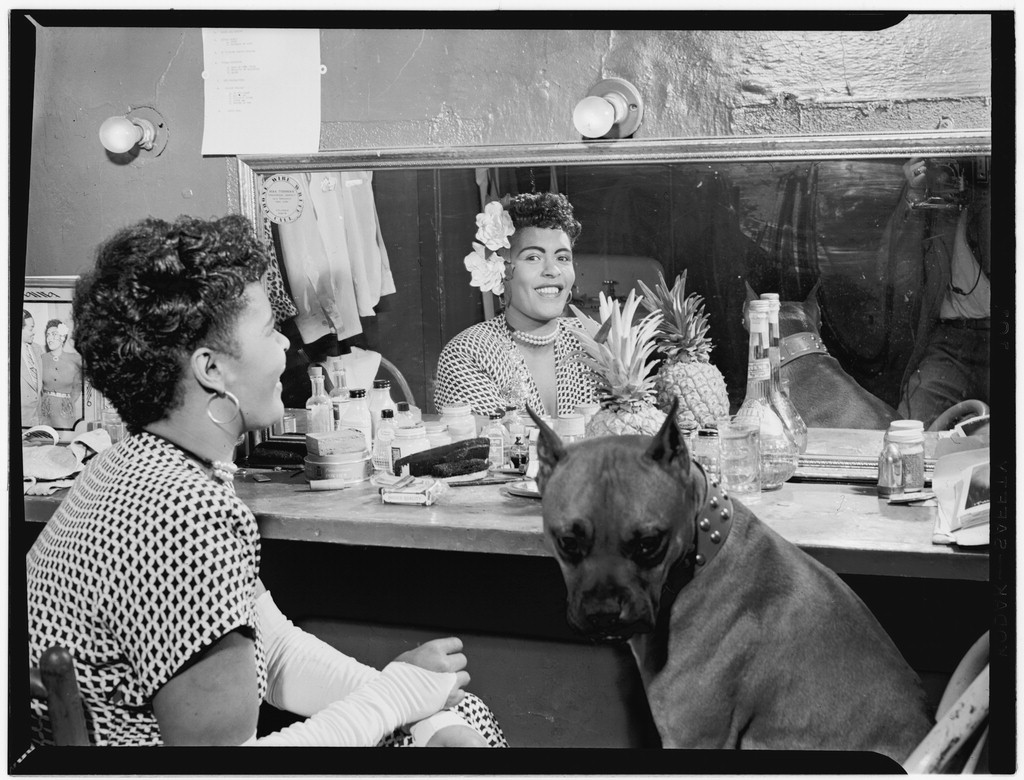 9) Town Hall, sometime in the 1940s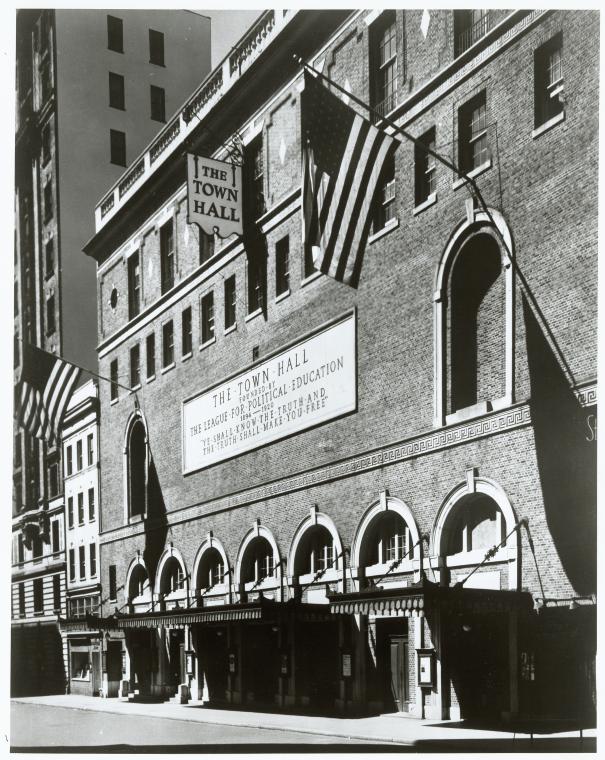 10) Billie Holiday at Carnegie Hall for her rave 1948 concert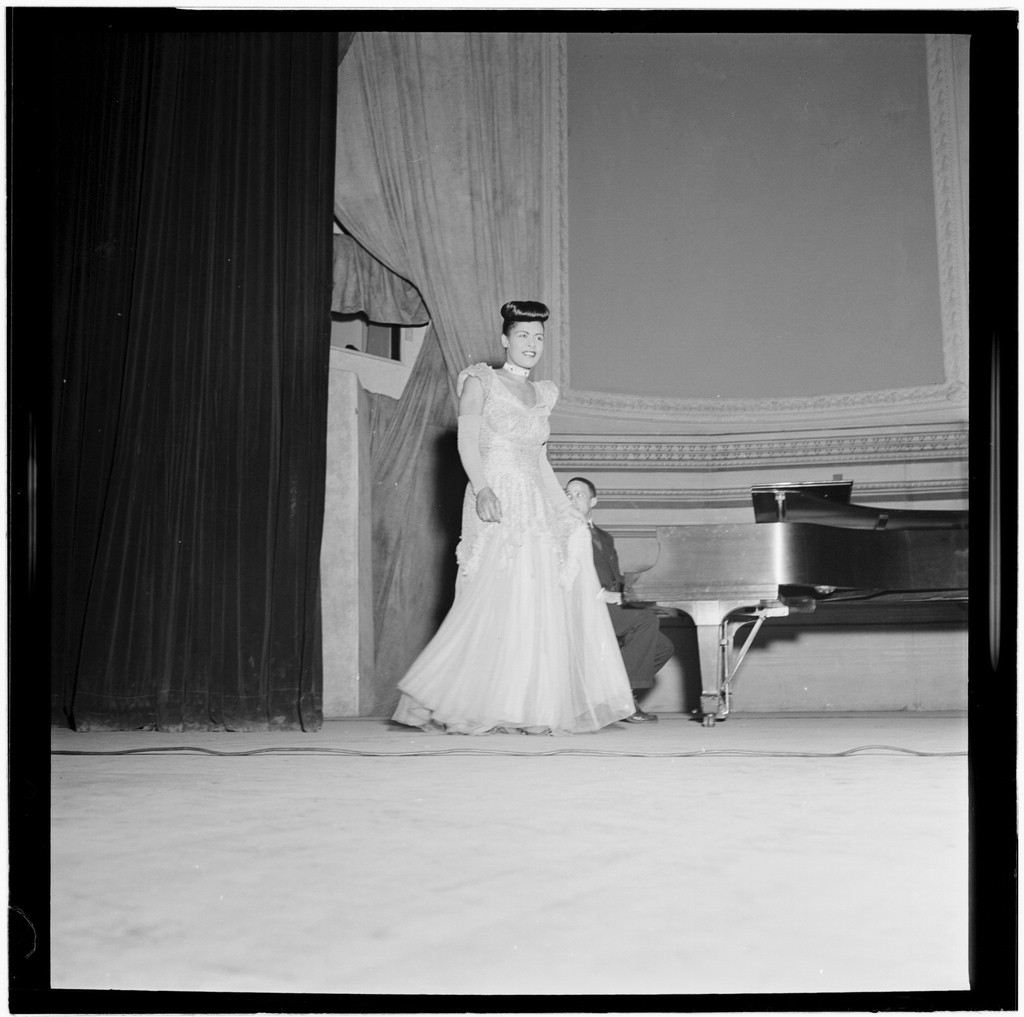 An extraordinary performance of 'Strange Fruit', performed in February 1959, months before she died. This was recorded for a British television show called 'Chelsea At Nine'.
https://www.youtube.com/watch?v=h4ZyuULy9zs
Billie Holiday — playing a maid — in the 1947 film New Orleans
And a live performance of one of her greatest songs — well, really, one of the greatest songs — "God Bless The Child"