We've just debuted a new podcast series — Side Streets, available only to those who support the Bowery Boys Podcast on Patreon, featuring conversation about all sorts of New York City related subjects.
And the first episode is all about food!
Greg and Tom — with some help from producer Kieran Gannon — reflect nostalgically upon old New York City restaurants from the 1990s (Mars 2112, anyone?), wonder what it was like to eat at a chop suey restaurant, praise the strange wonders of Chez Josephine and Congee Village and reveal their favorite diners in the city.
PLUS: Where do the Bowery Boys go to have a delicious slice of pizza? (Hint: Head to Brooklyn.)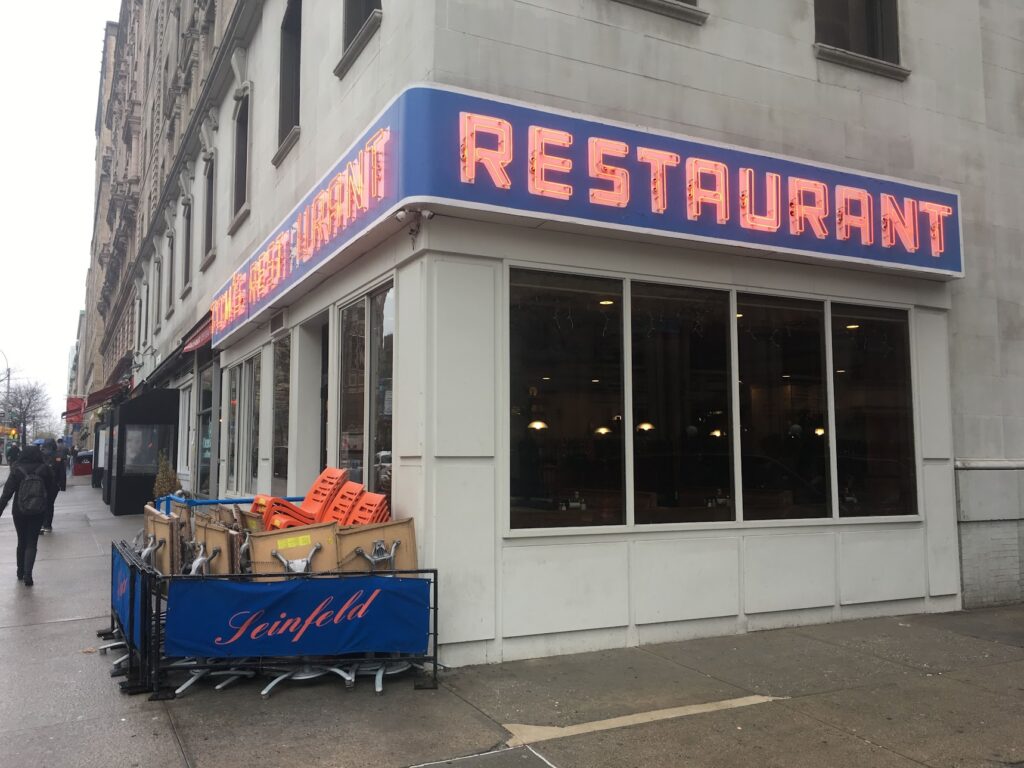 Side Streets will be an every-other-week show, available to patrons at any level. To listen to the show and support the Bowery Boys podcast, just sign up at Patreon.
And check out the various Patreon support tiers for additional benefits such as ad-free episodes, patron-only merchandise, early notice of live events and other fun things.
Visit our Patreon page here.
Our thanks to Patreon supporter Emily Burns who came up with the name for the new show.