From 1941 and 1976, dozens of young women and high school girls were bestowed the honor of Miss Subways with her smiling photograph hanging within the cars of the New York subway system.
This was not a beauty pageant, but rather an advertising campaign which promoted the subway and drew the eyes of commuters to the train car's many advertisements for cod liver oil, cigarettes and frozen foods.
The women who were chosen for Miss Subways became overnight local celebrities, aspirational figures for thousands of subway riders.
The program was overseen by modeling agent guru John Robert Powers whose work for mail order catalogs and newspapers would help define the 'girl-next-door' image of the mid 20th century.
However this blonde Midwestern template soon looked out of place promoting the subway system of one of the most diverse cities in the world. By the 1960s, winners of this fleeting title began to reflect the many types of women who commuted and used the subway.
Listen in as Greg tells the story of the Miss Subways pageant then participates as a judge for a brand new Miss Subways competition, held in Coney Island in April. But what does this title mean in 2023?
FEATURING A visit to the New York Transit Museum, the City Reliquary, Coney Island USA's Seashore Theater and Ellen's Stardust Diner
LISTEN NOW: MISS SUBWAYS: QUEENS OF THE NEW YORK COMMUTE
---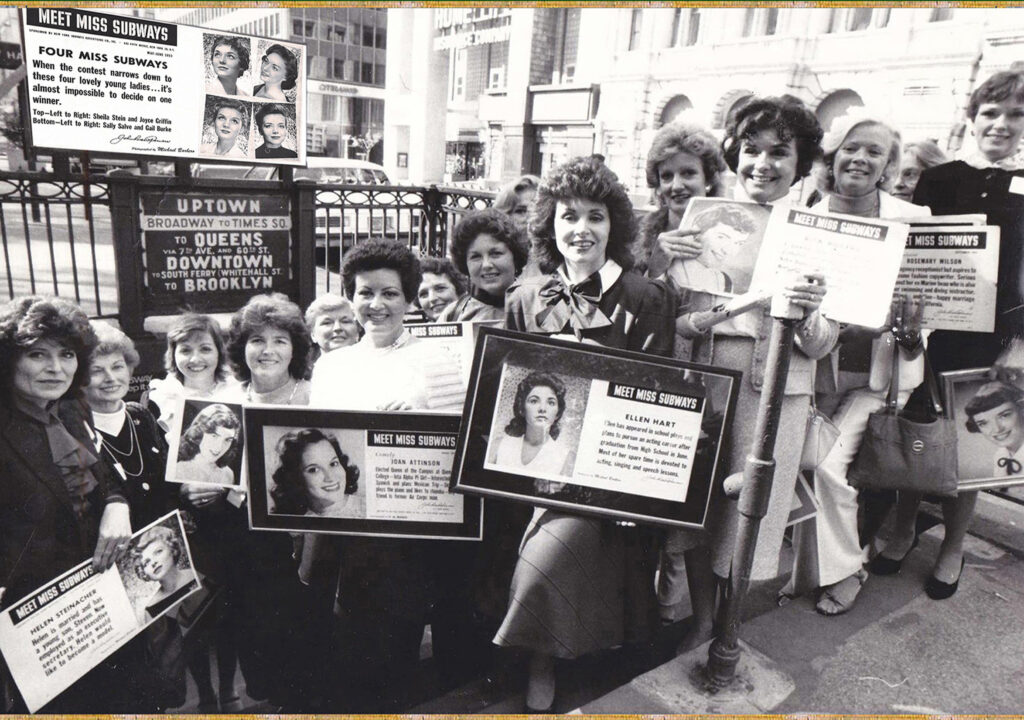 My thanks to:
Jodi Shapiro and everybody at the New York Transit Museum
Ellen Hart Shurm and the whole gang at Ellen's Stardust Diner
Dave Herman at the City Reliquary
And the reigning Miss Subways — Harmony Hardcore! And also to all the contestants who participated.
---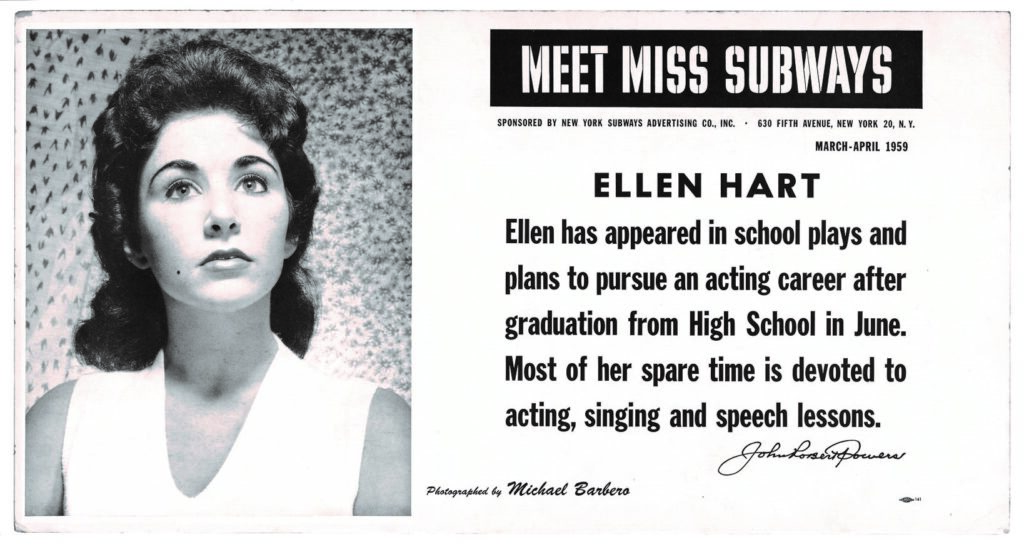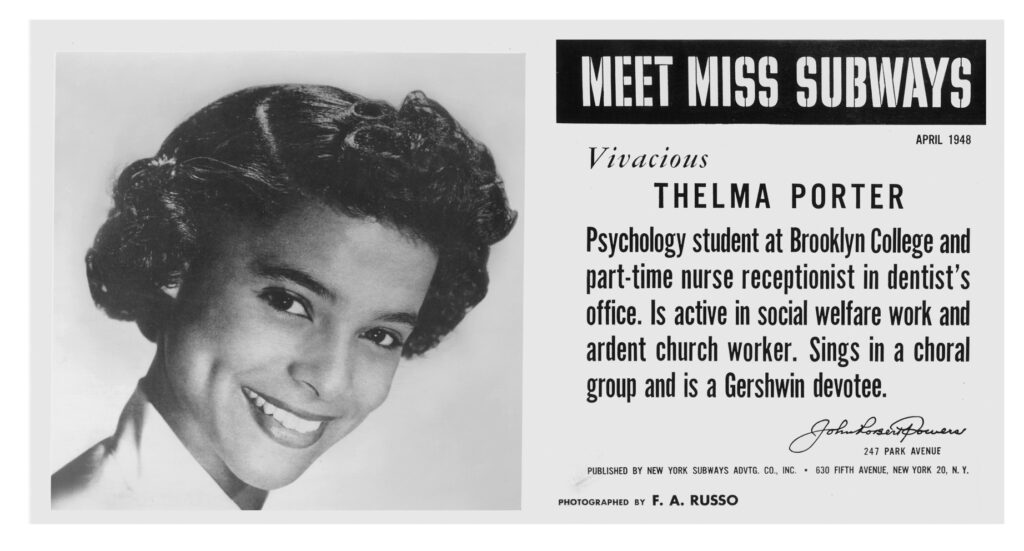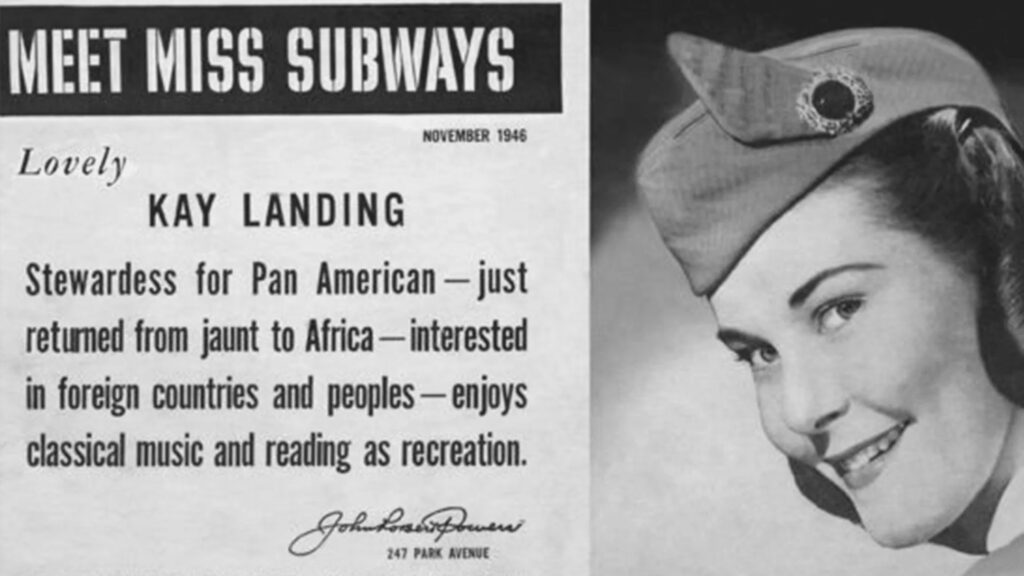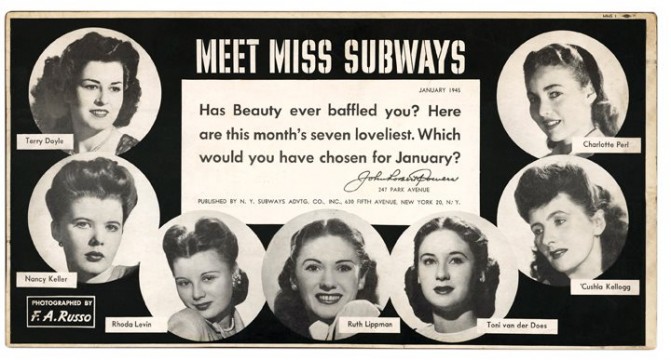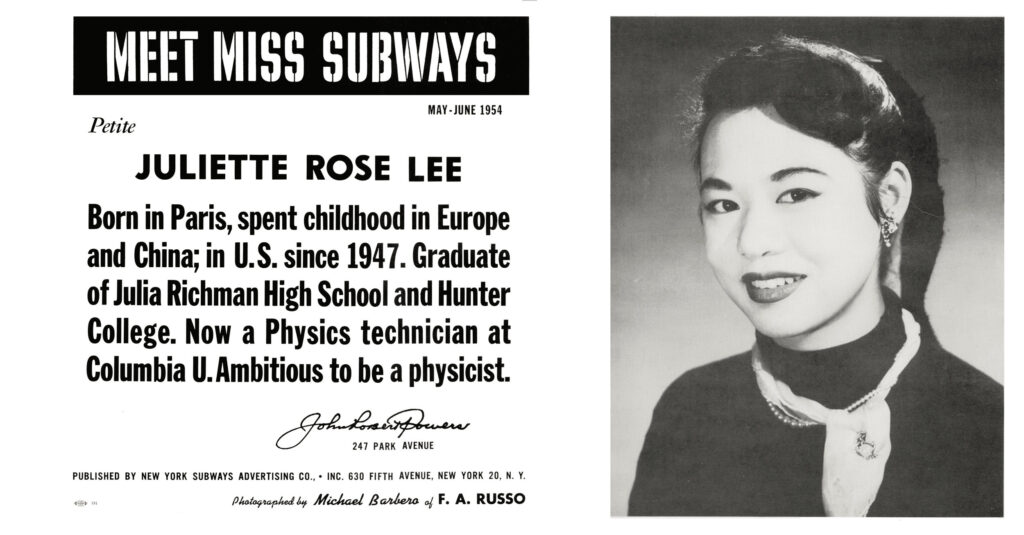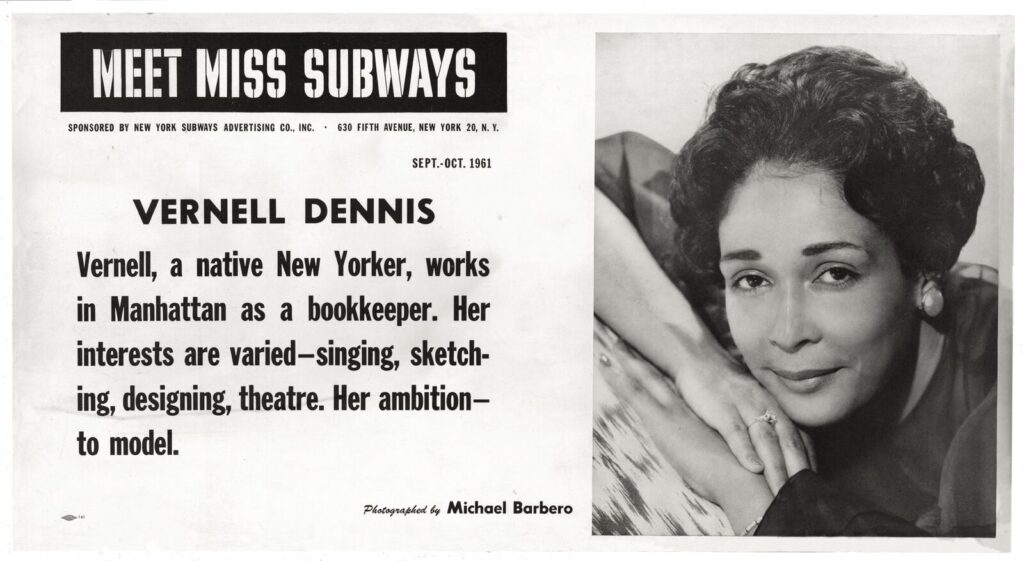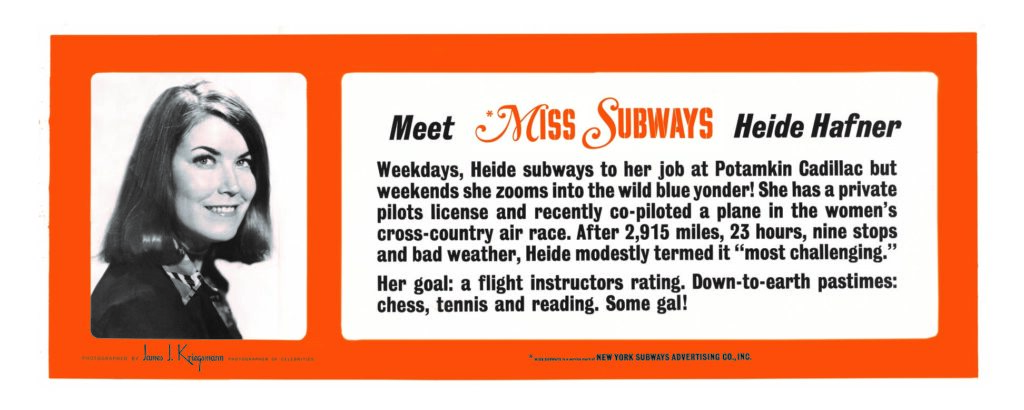 ---
Ellen's Stardust Diner. More information about their Miss Subways collection here.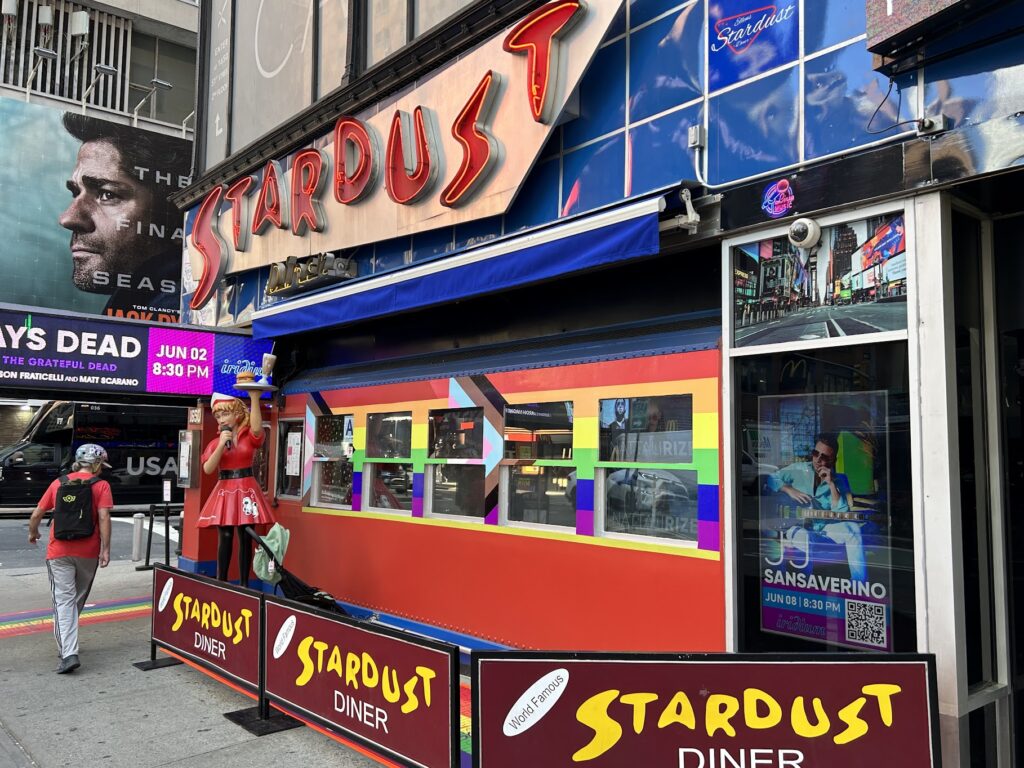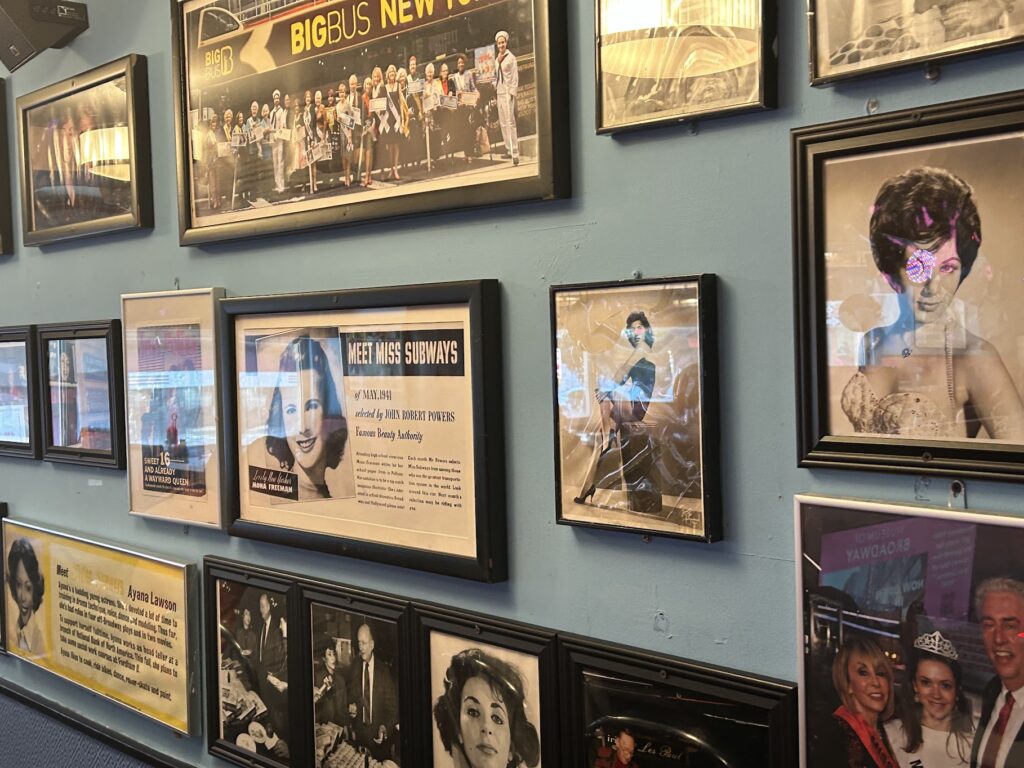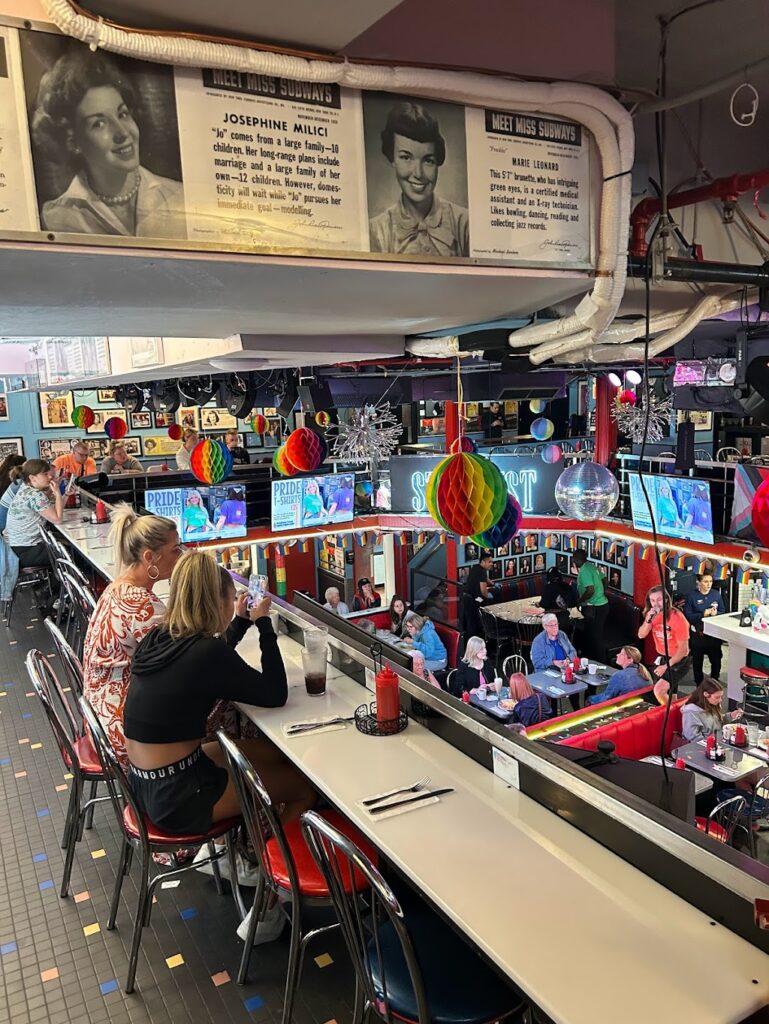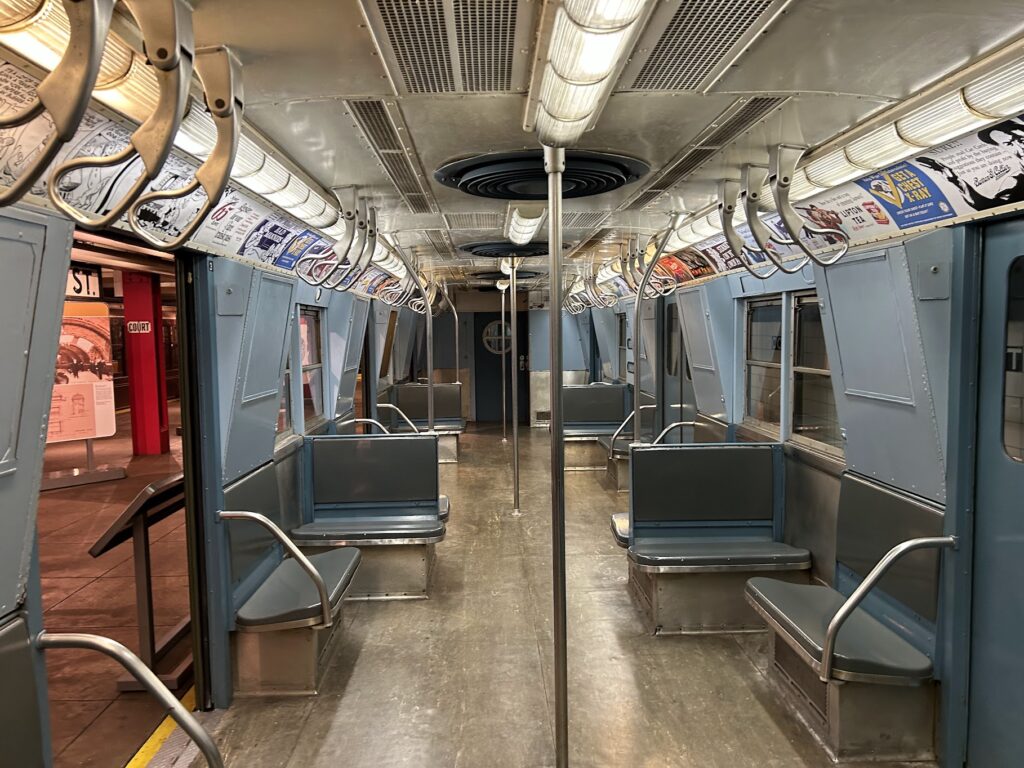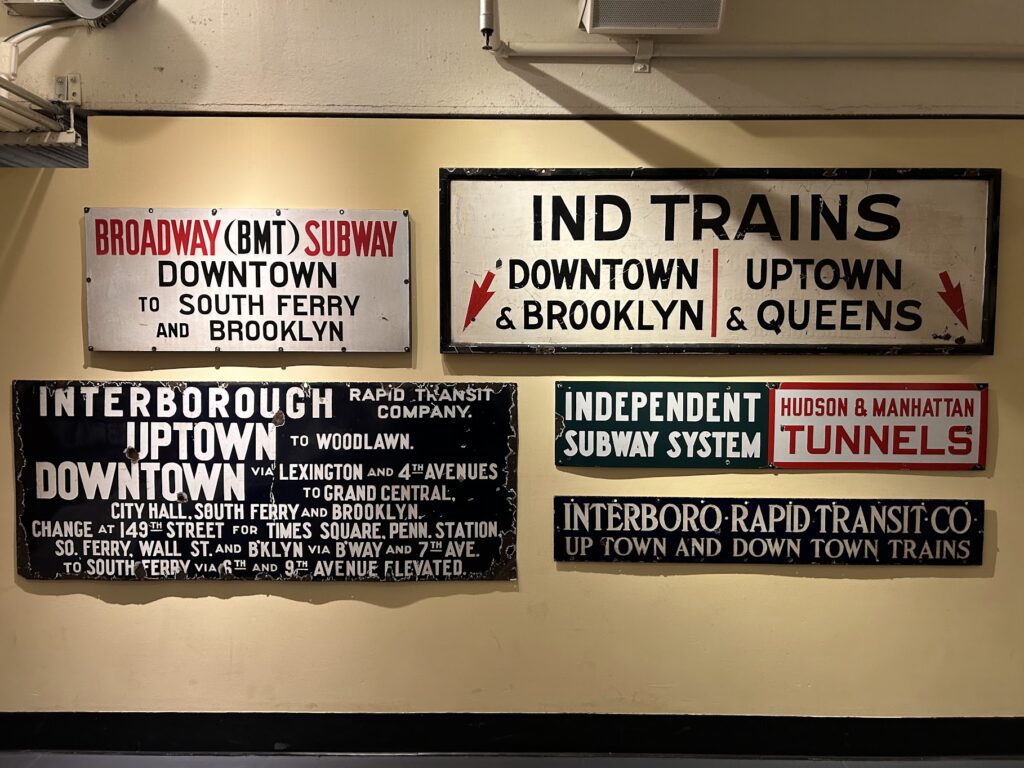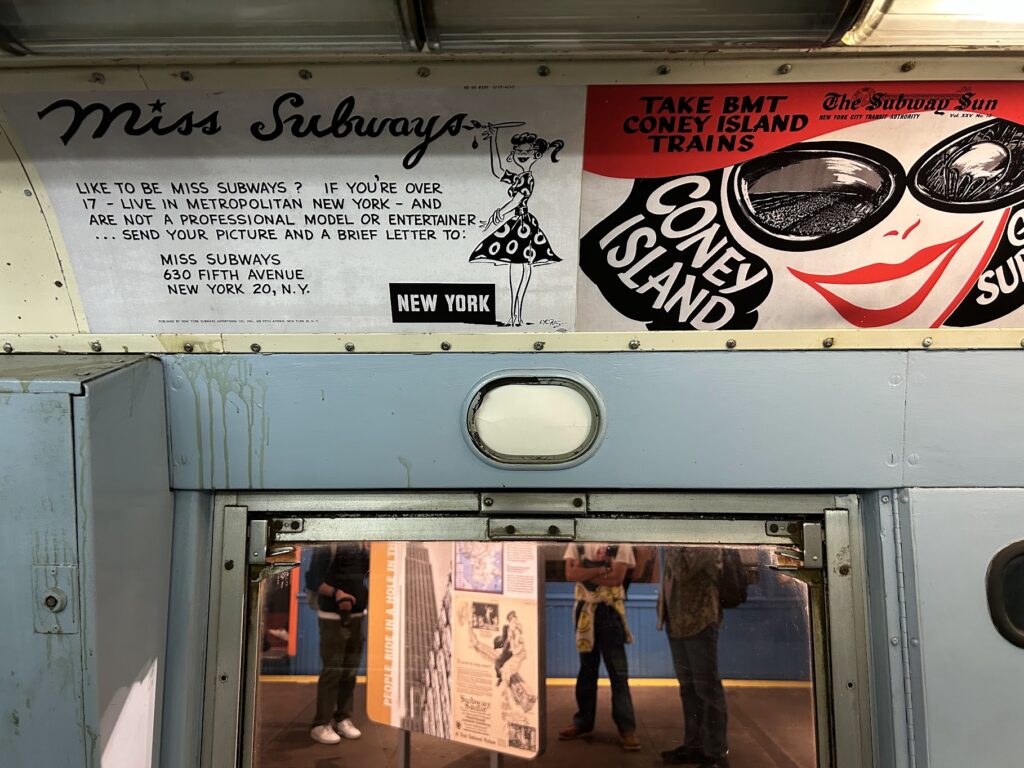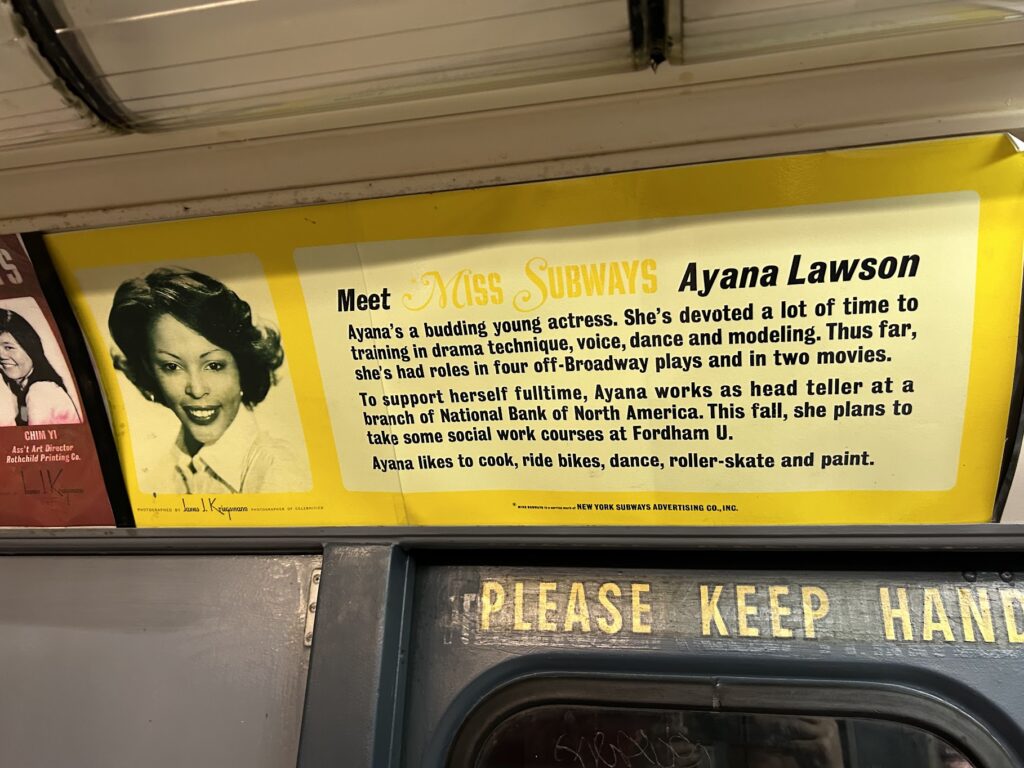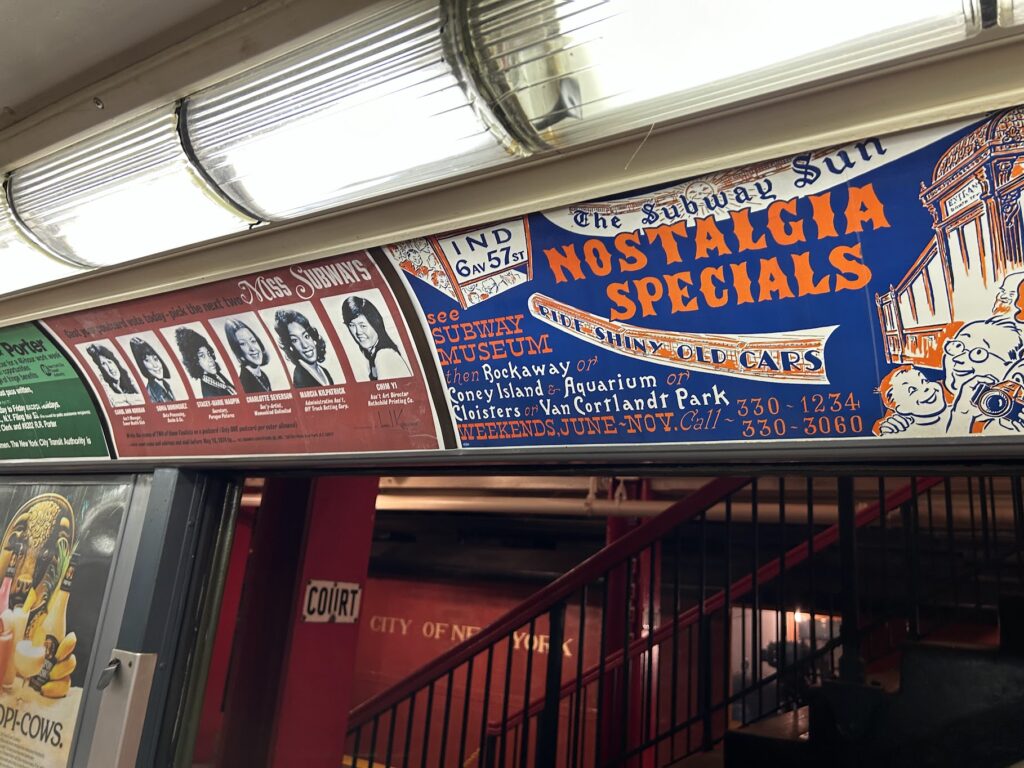 Seashore Theater at Coney Island USA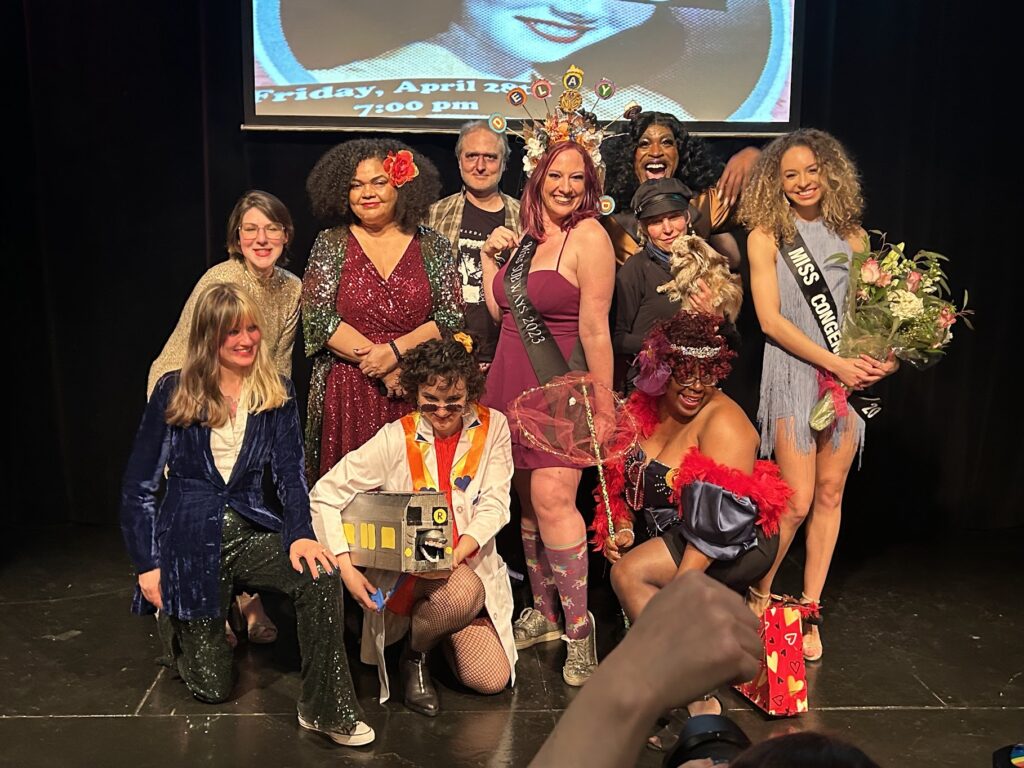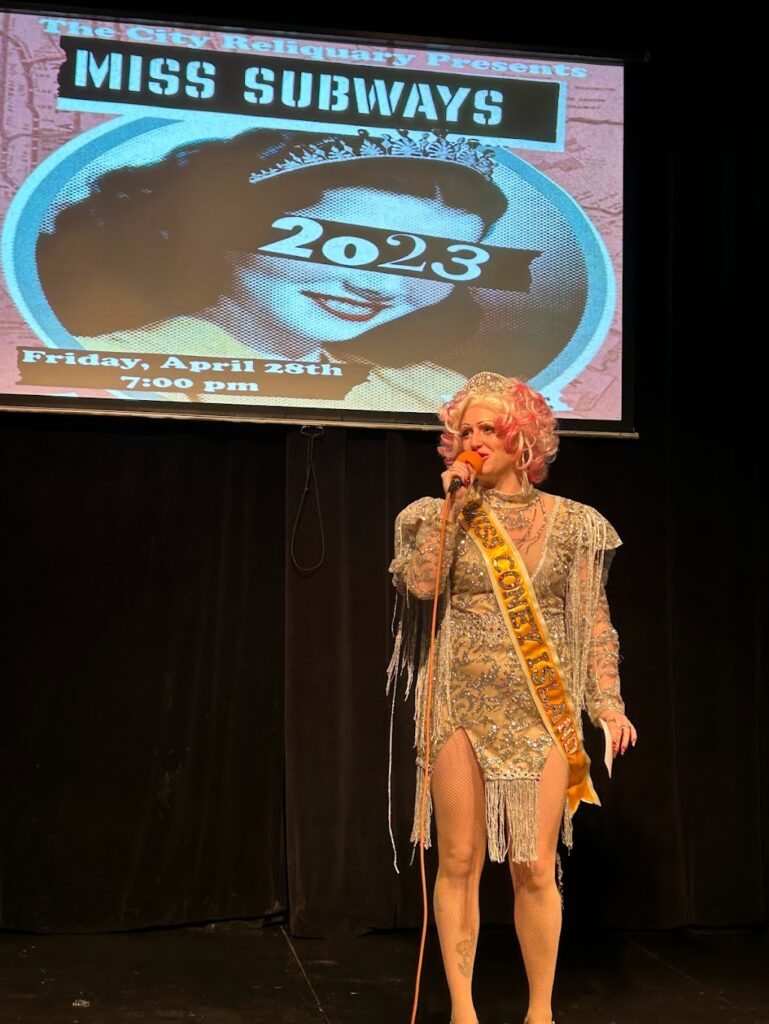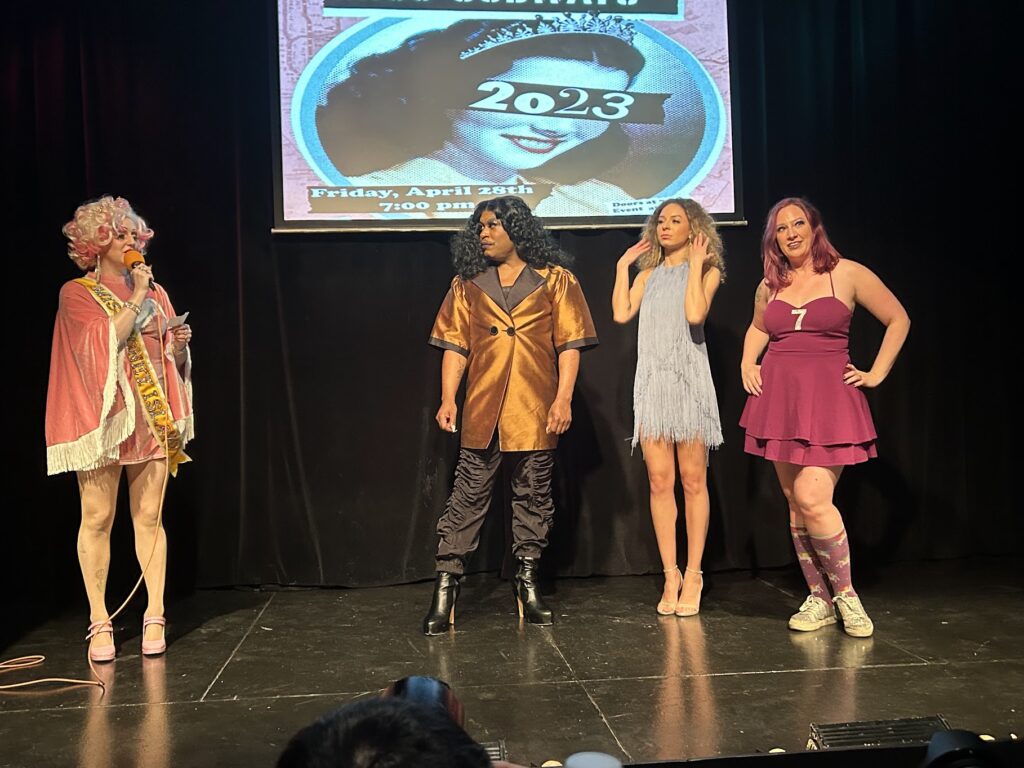 ---
From an article in Collier's Weekly, September 25, 1943, "Miss Subways: A new kind of beauty brightens the life of New York's underground commuters," in a photograph highly influenced by the pin-up photos of Betty Grable and other wartime beauties: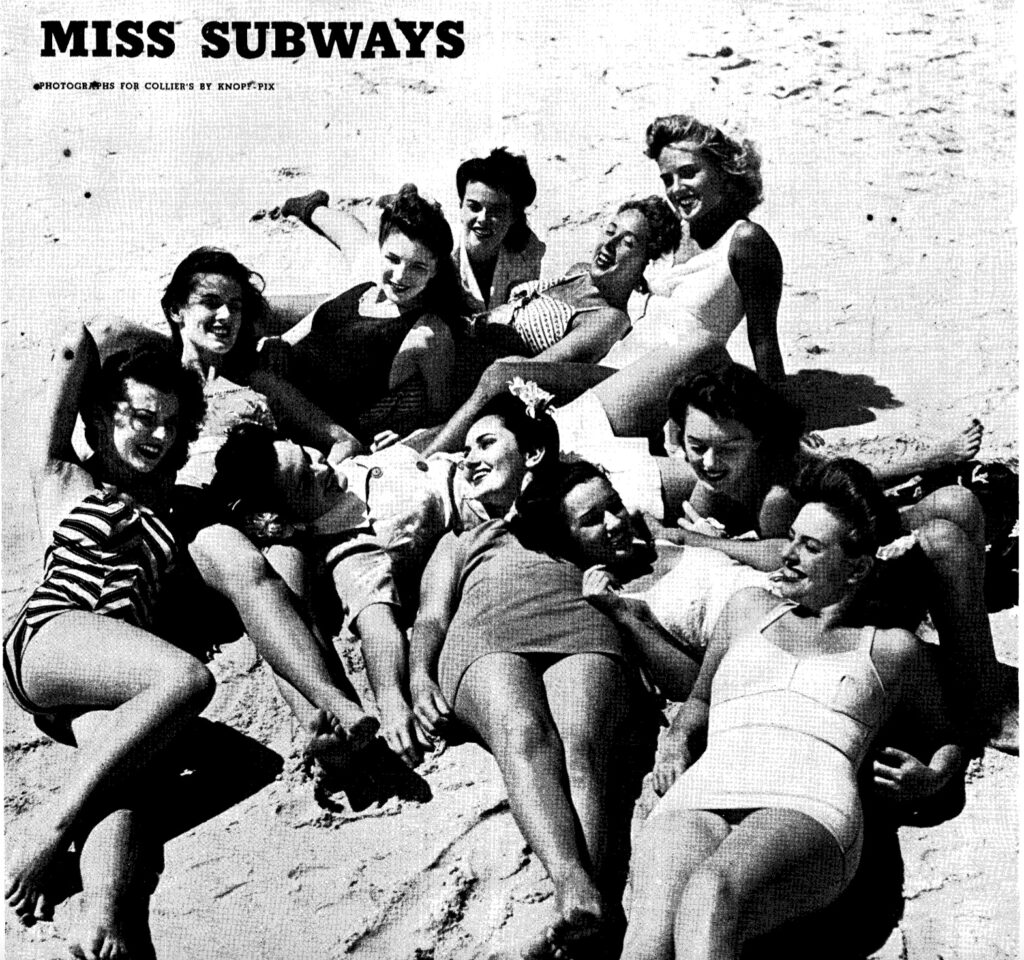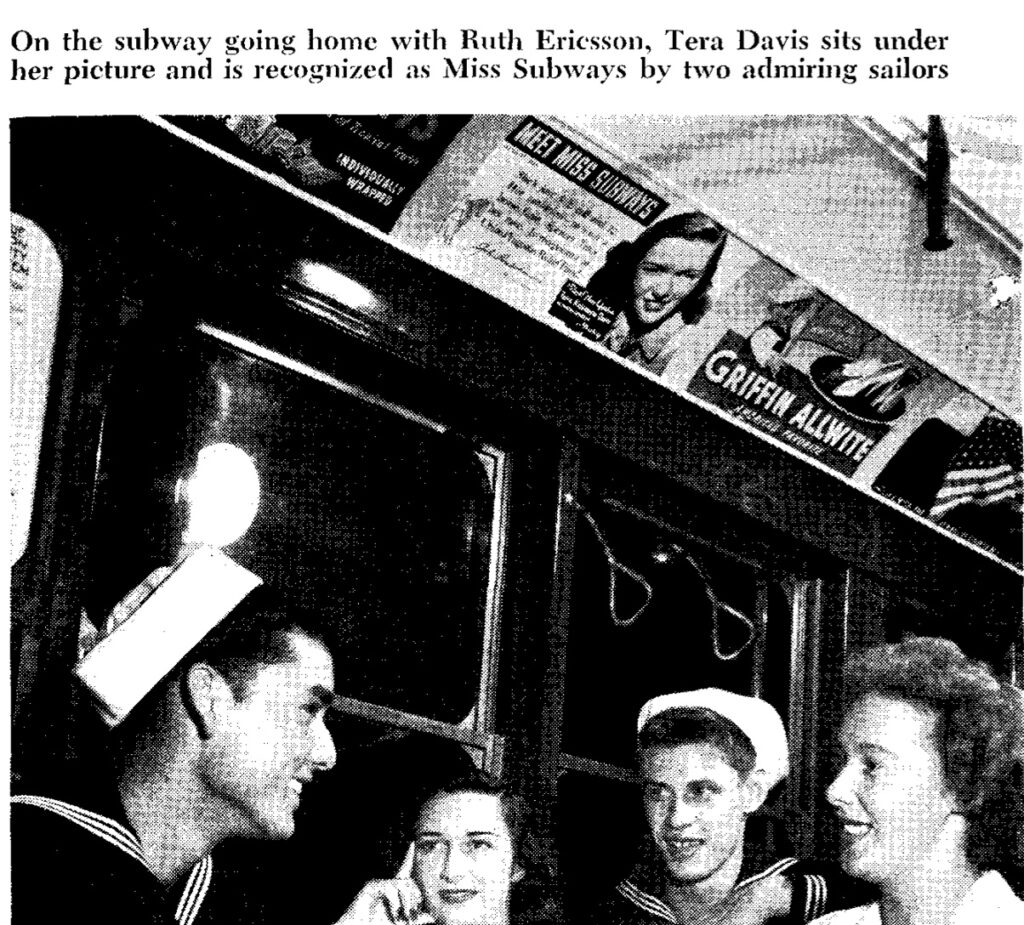 ---
FURTHER LISTENING
After listening to this podcast, head back into our back catalog and listen to these shows with similar themes
---
FURTHER READING