Get ready for nine innings (or 30 minutes) of the greatest sports team ever — the New York Yankees. Hear about their modest beginnings, their best players, and the fate of Yankee Stadium, their home for 85 years.
(And I apologize in advance for this week's echo-y sound…had some difficulty with one of my directional mics!)
Listen to it for free on iTunes or other podcasting services. Or you can download or listen to it HERE
Babe Ruth in 1915, as a Red Sox. He would be traded in 1919 to the Yankees, thus beginning the Curse of the Bambino.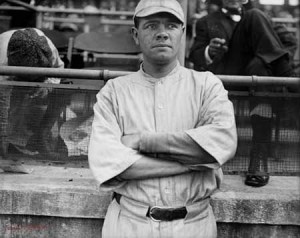 Ruth was alledgedly traded to the Yankees to finance Frazee's musical No No Nanette. (Frazee's name appears on the top of this poster.) Full disclosure — we dismiss this musical in the podcast, although musical enthusiasts might proclaim No No Nanette was very well worth it, if nothing more than for its signature song "Tea For Two." Its first run ran over two years in 1925 and a 1971 revival did win several Tony Awards.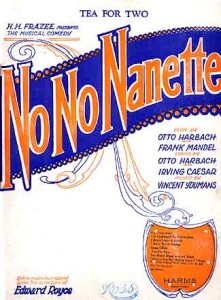 Babe at his retirement….

Babe Ruth in 1948, with a young Yale player, George H. W. Bush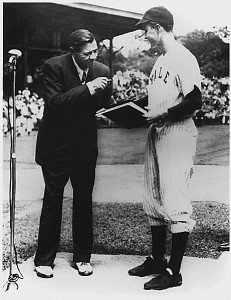 Yankees owners Jacob Ruppert and Tillinghast L'Hommedieu Huston, with (fourth on the right) Red Sox owner Harry Frazee.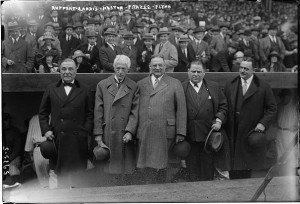 Yankee Stadium in its opening year 1923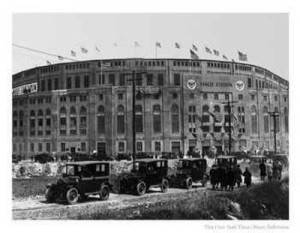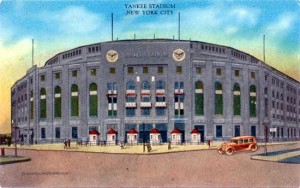 The player who probably enjoys the greatest mystique in the pantheon of iconic Yankee stars — Lou Gehrig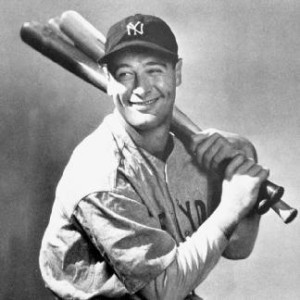 Joe Dimaggio with rival Ted Williams from the Red Sox. These two were almost traded with each other by their rival owners over an unfortunate night of cocktails.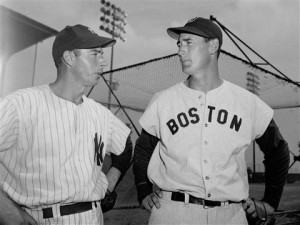 DiMaggio 'the Yankee Clipper' retired in 1951 and soon found himself in an ordinary life with an ordinary wife.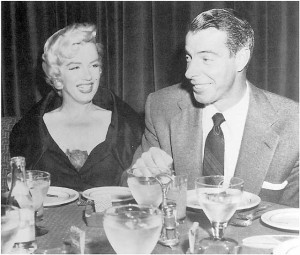 And who doesn't love them some Casey Stengel, one of the best baseball managers who ever lived?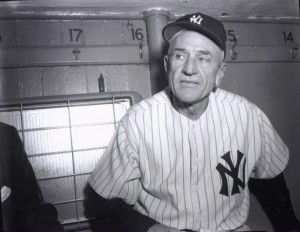 Mickey Mantle at batting practice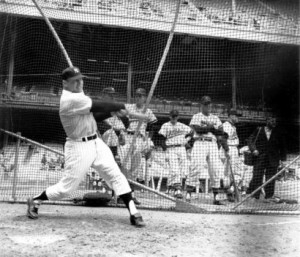 A 1960s Yankee board game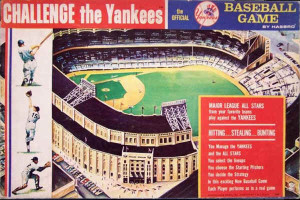 Billy Martin and the man who would repeatedly fire him, George Steinbrenner (Pic courtesy the New York Times)

The controversial but undeniably sensational Reggie Jackson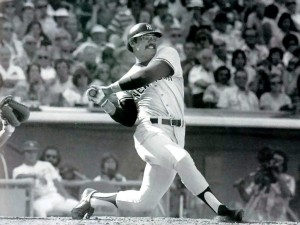 Billy Martin with Thurman Munson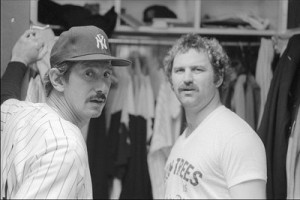 Monument Park at Yankee Stadium, honoring the greatest in baseball. Thank God they moved it out of center field….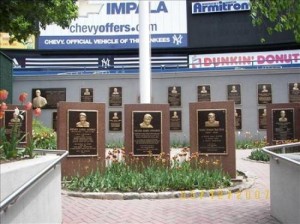 About our guest host:
A former journalist, Tanya Bielski-Braham is a writer, personal chef and full-time "foodie" who specializes in educating her clients on healthy, tasty diets and proper nutrition. She can be reached at skinnytomato@gmail.com. [Ed. note — A Yankee fan who's an amazing cook!]