Join us as we step behind the velvet ropes to explore the history of Studio 54, legendary dance club.
Listen to it for free on iTunes or other podcasting services. Or you can download or listen to it HERE
April 26 marks the 31st anniversary of the opening of Studio 54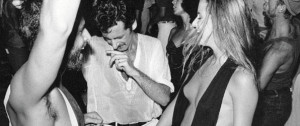 Before it was Studio 54, Studio 52 was one of CBS's premier recording studios for a wide variety of programs. It was the home of such shows as Password, To Tell the Truth and the soap Love Of Life.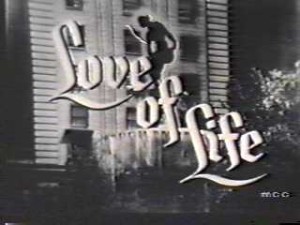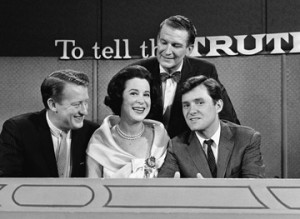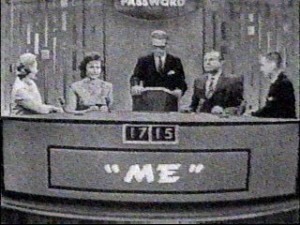 Steve Rubell and Ian Schrager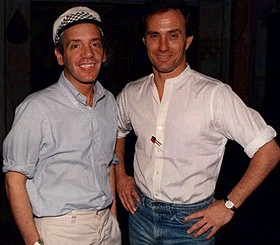 A typical scene outside the club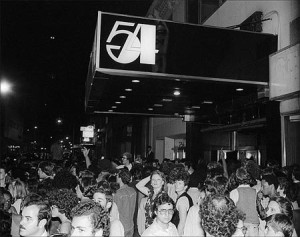 Halston, Bianca Jagger and Liza Minelli at 54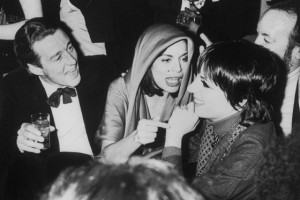 Bianca … on horseback!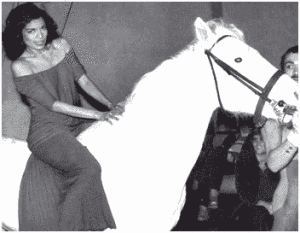 A different Studio 54 as the Roundabout Theatre moves in. Here's Alan Cumming and Cyndi Lauper from the edgy production of Threepenny Opera
(Photo Sara Krulwich/The New York Times)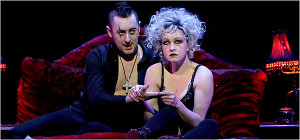 An entirely different Studio 54, this time in Las Vegas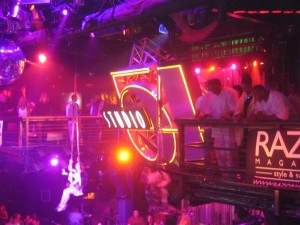 Disco Disco has a warm look back at the club. New York Magazine did a where-are-they-now? And check out some of Ian Schrager's elegent properties — the Hudson and the Gramercy Park Hotel