When last we left the Park, it was the embodiment of Olmstead and Vaux's naturalistic Greensward Plan. Then the skyscrapers came. Also, how did all those playgrounds, a swanky nightclub, a theater troupe and all those hippies get here?
Listen to it for free on iTunes or other podcasting services. Or you can download or listen to it HERE
NOTE: Please forgive my butcher pronounciation of the word Jagiello in today's podcast!
The Park in a wintry day in 1906: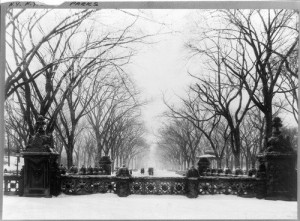 Children celebrate May Day in the park, circa 1912: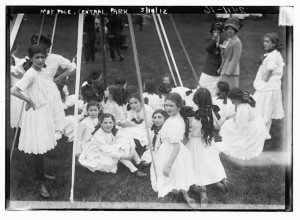 The southwestern entrance of Central Park, punctuated by Columbus Circle: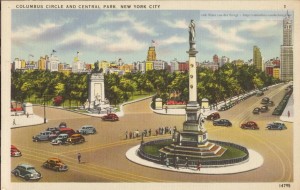 By the early 30s, the original dream of Central Park as 'oasis' was effectively destroyed by skyscrapers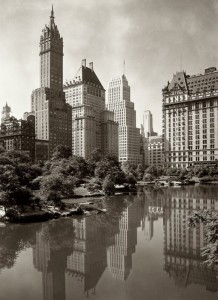 Balto to 1934, looking pretty much the same as he does today: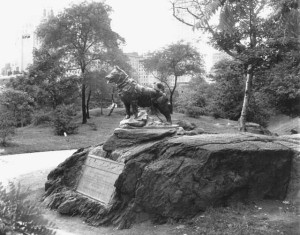 The skyline changes the horizon of Central Park. Here, in 1935: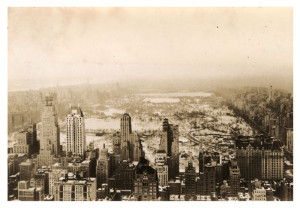 1967: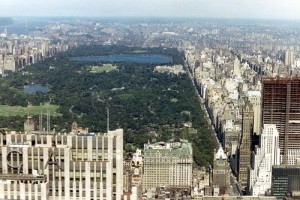 And today: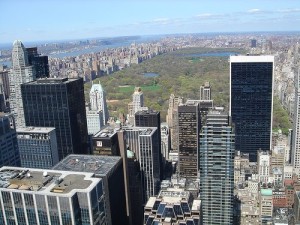 Ice skating, circa 1936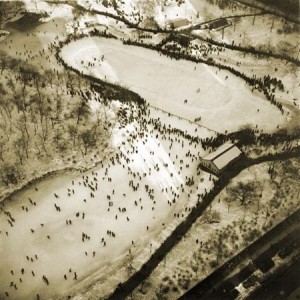 The Casino, which went from restaurant to nightclub during the 1920s. Demolished by Robert Moses, it became Rumsay Playfield and home of Summerstage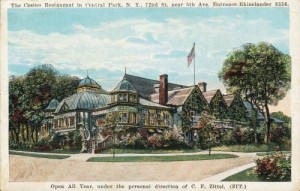 Ah, life was much simpler back in 1942 (well, in Central Park, anyway). The luxury San Remo apartments peeks from the background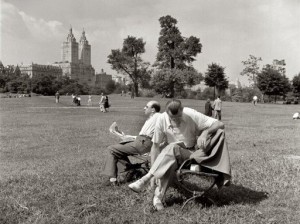 By the 1950s, most of the Park's modern features and lawns were built. It's getting more difficult, of course, to find a corner of the park all your own.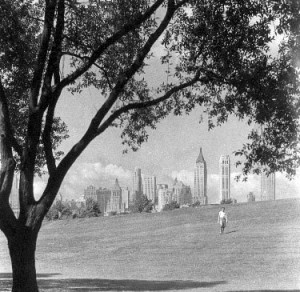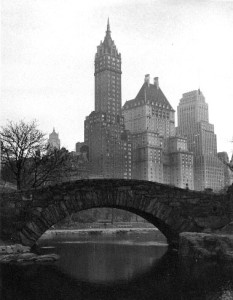 Joseph Papp brought Shakespeare to the park in the 1950s, but didn't make a home of Delacorte Theatre until 1962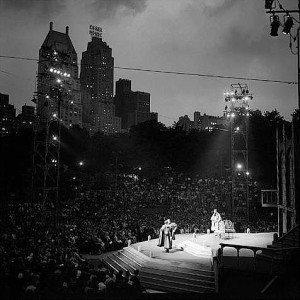 Park 'happenings' in the 1960s attracted thousands of people to partake in activities unheard of in the Olmstead days.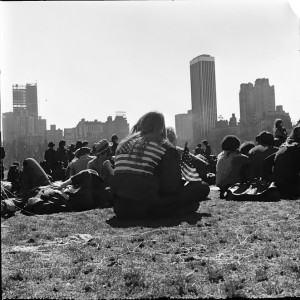 Central Park was a popular model for photographer Lee Friedlander, turning its natural beauty into striking patterns of abstraction