The Algonquin Hotel: the hippest haunt for the dead writer set
By popular demand, we return to the creepier tales of New York City history, ghost tales and stories of murder and mayhem, all of them at some point involving great American icons — Alexander Hamilton, P.T. Barnum, Dorothy Parker and Mark Twain.
Listen to it for free on iTunes or other podcasting services. Or you can download or listen to it HERE
The Manhattan Bistro in SoHo hides a ghastly secret behind it — site of the Manhattan well, and the murder of Elma Sands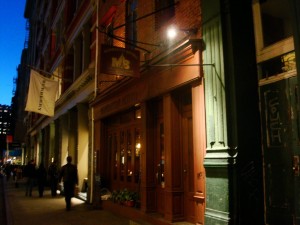 14 West 10th Street, the most haunted brownstone in the Village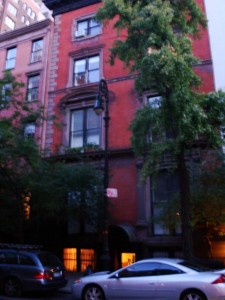 A macabre newspaper depiction of Polly Bodine, the 'Witch of Staten Island', fleeing from the burning bodies of her victims Emeline and Ana Eliza Housman

Our Ghost Stories of New York podcast from last year:
…

Starting next week on iTunes, our old episodes will be available for download, re-edited and with far great audio quality. Look for the feed titled 'Bowery Boys Archive' on Tuesday.