PODCAST The Cloisters, home of the Metropolitan Museum's repository for medieval treasures, was a labor of love for many lovers of great European art. In this podcast, I highlight three of the most important men in its history — a passionate sculptor, a generous multimillionaire and a jet-setting curator. Equally as fascinating is the upper Manhattan park that houses the museum, Fort Tryon Park, a site of a Revolutionary War fort of the same name and the exploits of the war's most heroic women.
Download this show it for FREE on iTunes or other podcasting services. Or listen to the show here:

___________________________________
Fort Tryon circa 1858, after the war, before the millionaire mansions. (Courtesy NYPL)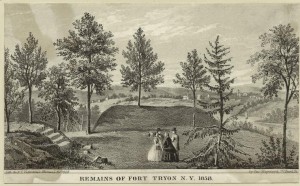 The lavish home of Cornelius Kingsley Garrison Billings, one of many spectacular homes bought up by Rockefeller to contruct Fort Tryon Park.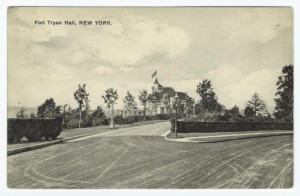 Check out our Facebook page for additional photographs of the Cloisters