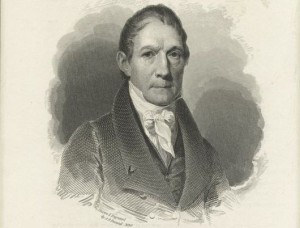 KNOW YOUR MAYORS Our modest little series about some of the greatest, notorious, most important, even most useless, mayors of New York City. Other entrants in our mayoral survey can be found here.

Mayor William Paulding
In office: 1824-1825; 1827-29
With these early mayors of New York, I'm really beginning to suspect they are chosen for being somewhat less interesting members of their own families.
I suppose that's to be expected; in an age where mayors were appointed, not popularly elected, it would be family connections and reputation that would put them in position for such a post. And yet, if they were actually a distinguishable character, they probably wouldn't want to be mayor, a position that, before 1834, was entirely beholden to city aldermen.
Don't get me wrong. William Paulding, a most respectable gentleman, would end up building one of the greatest American homes ever built. But the star of the family was his younger brother James Kirke Paulding. If you love New York City history, then you already admire James Paulding, even though you may not know his name.
William (born 1770) and James (born 1778) were from a litter of eight Paulding children, many born in New York before the family permanently settled in Tarrytown. Their father, once a wealthy shop owner, had been bankrupted by the Revolutionary War. However, even in misfortune, the Pauldings managed to raise a well-read lot of children.
James and William were quote close. When William moved to New York to become a lawyer, he secured James a job in "public office" (James' bio is not forthcoming as to what kind), date uncertain, but probably by 1796-7.
The two would seek different paths. William would become a lawyer and mix with the learned men of New York. By 1811, he would be elected to the still-young House of Representatives and would even see action on the battlefield in the War of 1812. He returned with great reputation, achieving a level of respectability reserved for those of higher classes.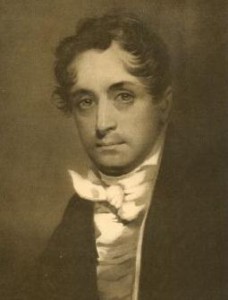 Young James (at right), however, would go an alternative route to fame. Their sister married William Irving, and James became quite close with William's brother Washington. In James' own words: "Thus I fell, as it were, among the Philistines; for the circle in which I moved…was composed of young men, many of whom have since made no inconsiderable figure in the world."
Washington Irving and James Paulding grew close; their correspondence is among the boldest writing of the day. In 1807 the pair of writers created a wry, satirical experiment called Salmagundi, a publication a bit like the New York Observer of the day — poking fun at the city politics of the day. (Reportedly, it was in Salmagundi that New York is first referred to by the nickname 'Gotham'.)
Along the way, the pair bolstered their reputations as superior wits and soon assembled a group of other young writers, creating one of New York's first literary salons, unofficially called the Knickerbocker Group. They would even attend their own version of the Algonquin Round Table, called the Bread and Cheese Club, founded by fellow penman James Fenimore Cooper (Last of the Mohicans). James Paulding would go on to be one of America's most adventurous novelists of the early 19th century.
Ah, but we're here for William! If James were securing the family reputation for posterity, William was doing so for present high society. As a brigadier-general of the war and a former member of Congress, William's ascent into New York politics was an easy one, first as the governor-appointed Adjutant General (or leader of the state militia) then finally as mayor in 1824, replacing Stephen Allen. Paulding would be only the second mayor appointed by Common Council (today's City Council); they had previously been appointments by the governor.
Tied as he was to the favoritism of council members, it's no surprise that Paulding had little official powers. He served as an embodiment of New York, even as many of the city's most pressing decisions were left to others. But during his non-consecutive years as mayor — he was replaced briefly in 1826 with the socialite Philip Hone — New York witnessed some significant events.
In 1824, a house on Water Street becomes the first to be lit by gas power, and Paulding would see the entire city lit up by gaslight by the end of his mayoralty.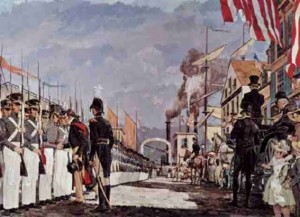 Above: the Marquis de Lafayette, in July 1825, during one of his many visits to New York City
Perhaps his most notable moment came early, and it was purely honorary. Paulding's crisp appearance and military credential — "handsome, courtly" — made him a fine representative for the city in August when the Marquis de Lafayette made his triumphal tour of the United States in 1824.
The Marquis, a French general in the Continental Army and close confidante of George Washington, was a symbolic link to the country's first president, who had died a quarter century previous. Lafayette arrived on the ship Cadmus, greeted in Staten Island by a procession led by Paulding and accompanied by a no-holds-barred display of artillary bombast.
The next day, Lafayette, Paulding and a gathering of thousands made their way to City Hall for an official welcoming. The revered French ally would be in New York a number of times during his 13-month visit, and the mayor would be on hand for most events, including what may possibly be the greatest party ever thrown in New York — the September reception for Lafayette at Castle Garden.
New York City became a fundamentally different city under Paulding's tenure, although he had little to do with the most important event — the opening of the Erie Canal, a project once overseen by former mayor Dewitt Clinton.
Once a cemetery, the area later to become Washington Square Park was bought as a military parade ground in 1827, and the celebrated homes of the elite soon crowded along its north end.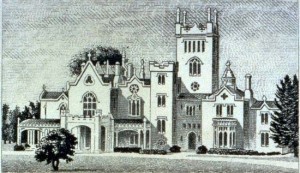 After leaving office, Paulding would influence the fortunes of his hometown of Tarrytown, namely through the construction of a lavish mansion (above), which would eventually be called Lyndhurst. William was of such name and connection by this time (1838) that he was able to enlist noted architect Alexander Jackson Davis in its construction. (Davis designed Federal Hall, among other notable structures.)
Originally called the Knoll, the lavish home was roundly criticized for its outdated Gothic design, including by Philip Hone himself, who refers to it as 'Paulding's folly.'
No folly, it turns out. The home would take on a life of its own in future generations, grandly expanded for later owners, including the railroad 'robber baron' Jay Gould. Today, Paulding's old home is one of the most celebrated structures along the Hudson River and can be visited today.
William would die here in 1854 and is currently buried in one of the most famous graveyard in all the Hudson River Valley — the Old Dutch Burying Ground in Sleepy Hollow. Washington Irving, incidentally, is buried nearby, in the Sleepy Hollow Cemetery.