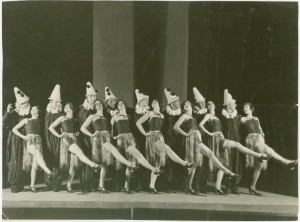 Capital of the World: A Portrait of New York City in the Roaring 20s
By David Wallace
Lyons Press
REVIEW 'Capital of the World' is a delicious but high-calorie Whitman's sampler of New York City delights during the 1920s. It is no surprise to find that it is authored by journalist David Wallace, whose publishing career is mostly comprised of tomes about Hollywood and southern California. New York is seen through the same sunny, star-studded lens; there is no hint that common people lived in New York City during the 1920s.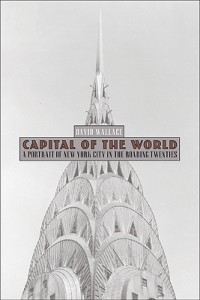 The 1920s were truly a decade of change in New York. Cramped Manhattanites moved to Queens in huge numbers, Wall Street reached a fevered and treacherous zenith, and automobiles forced physical changes onto the landscape. Of course, you'll find none of that in Wallace's jazzy little essays.
His is a New York of pure personality — gangsters and flappers drinking bathtub booze, dapper gentlemen and unconventional ladies. He writes less of the actual '20s and more about the roaring '20s, the partial invention that inhabits our pop culture consciousness. The book is a mostly a collection of profiles, of glamorous people you would readily invite to your dinner party.
Wallace starts and ends with Mayor Jimmy Walker, who reigns over New York from 1926-1932. The other mayor of the decade, John Hylan, merits just a couple mentions and is referred to as "long-winded" and "stuffy". That is the extent of politics. From there it's a survey of mobsters and dancers, wits and weirdos.
It's a great summer read, and you don't even have to read the chapters in order. Get your fill of baubles with Texas Guinan (Ch. 6) and Fanny Brice (Ch. 8), go high end with Dorothy Parker (Ch. 15) and Elsie De Wolfe (Ch. 17), top yourself off with Martha Graham (Ch. 10), then fall back to the gutter with New York's legendary madam Polly Adler (Ch. 5).
Or choose the movers and shakers of pop celebrity, from Walter Winchell (Ch. 7) and his favorite haunt the Stork Club (Ch. 2) to the radio king David Sarnoff (C. 9) and magazine mogul Henry Luce (Ch. 16).
It's a staggered view of the decade, but a succinct look at the decade's purveyors of culture. You do get a couple chapters on the growth of organized crime, but those essays are notable more for the number of references to mobster films and, in particular, The Godfather. (Wallace has his feet firmly planted in contemporary pop culture, often bringing in references to things like Madonna's 'Confessions On A Dance Floor' and 'Dancing With The Stars'.)
Of course, there are a few major figures noticeably absent — and he stuffs the entire Harlem Renaissance into a single chapter, when it could have been five — but then, this isn't meant to be nutritious, is it? 'Capital of the World' is a bottle of cheap champagne, perfect for the beach.
Pictured above: Cast members from Broadway's The Garrick Gaieties, 1925, photo by Ira D Schwarz (courtesy NYPL)