Halloween celebrations may pretty much be cancelled tonight, but you can still enjoy the candy, right? The Loft Candy Company operated several locations throughout Manhattan in the 1910s-30s, many of them proper restaurants, including one at 251–255 West 42nd Street — where Chevy's and Regal Cinema are today. Their candy factory was over in Long Island City, Queens, at 40th Avenue and Vernon Boulevard.
Their Halloween advertisements are an interesting window into the customs a century ago. The practice of trick-or-treating would not become acceptable until the 1950s. Children would have celebrated attending Halloween parties instead, where many of the treats listed below would have been served.
Loft survived the Great Depression by acquiring with the bankrupt soda fountain company Pepsi-Cola, popularizing the beverage at their soda fountains.
Enjoy these oddball treats! The ad below is from October 28, 1921: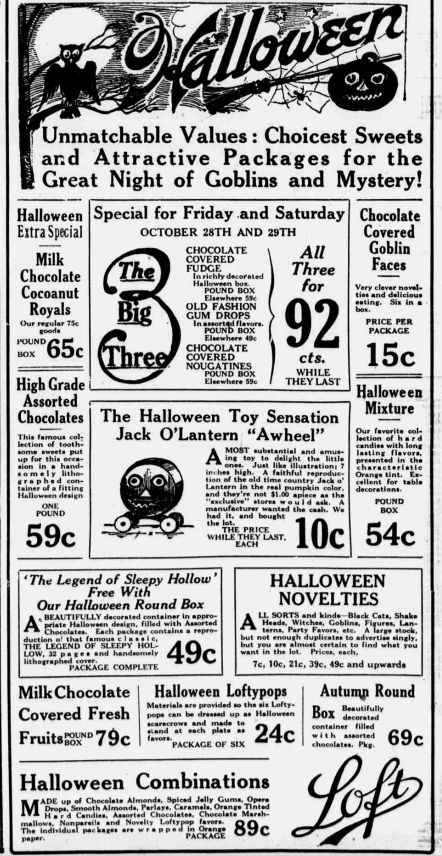 The Evening World, October 27, 1922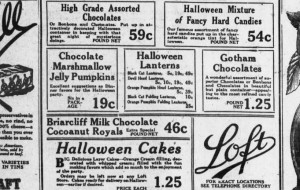 And what the heck are 'National Babies (a filled confection)? From October 25, 1922