The Loft Candy Company exclusively operated several locations throughout the New York area in the 1910s-30s, many of them proper restaurants. For the Jazz Age candy lover, they were heaven on earth.
Occasionally you'll find an old Loft's neon sign today, peering from a crumbling facade.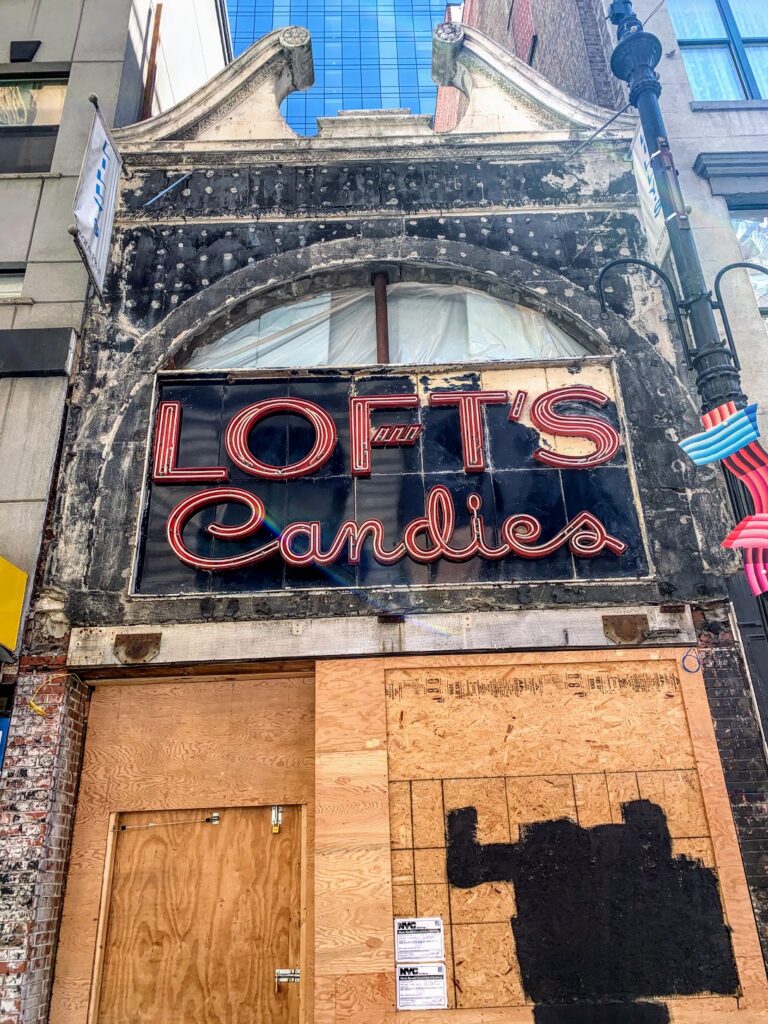 Loft's candy factory was over in Long Island City, Queens, at 40th Avenue and Vernon Boulevard.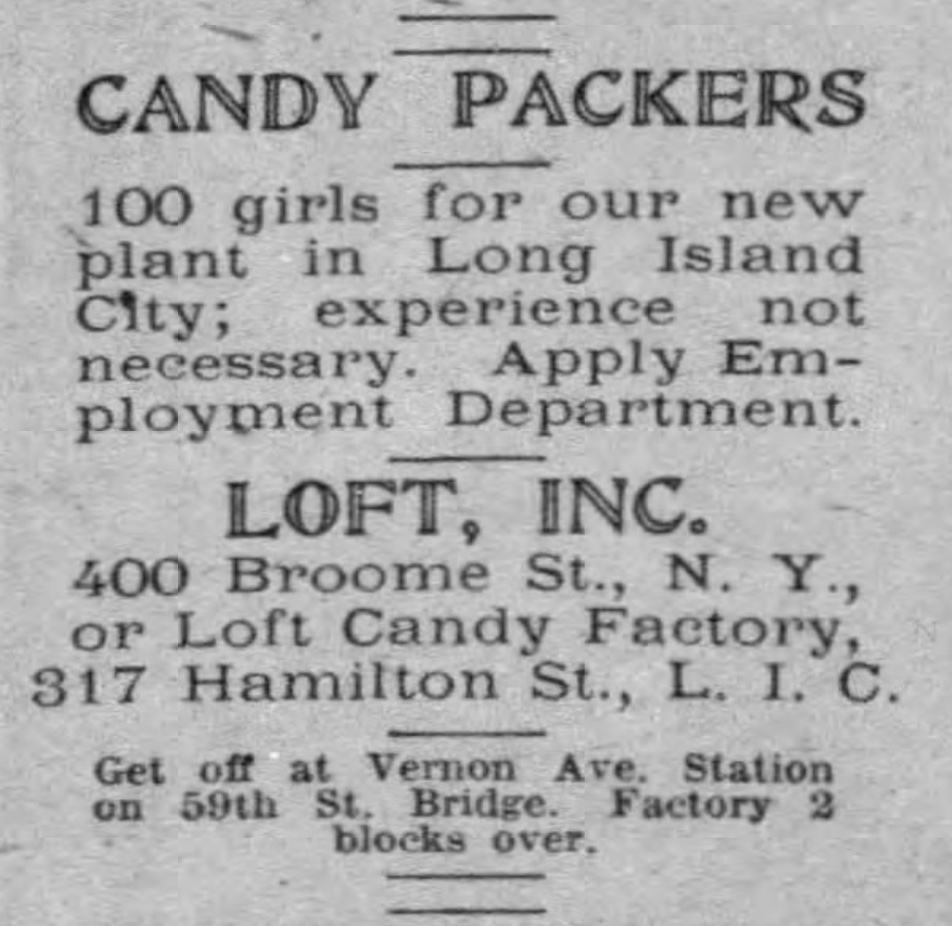 Their Halloween advertisements are an interesting window into the customs a century ago. The practice of trick-or-treating would not become acceptable until the 1950s. Children would have celebrated attending Halloween parties instead, where many of the treats listed below would have been served.
Loft survived the Great Depression by merging with the bankrupt soda fountain company Pepsi-Cola, a perfect marriage of sugary treats. It then became a national brand and cities across the country were graced with Loft candy stores into the late 1980s.
Please enjoy these ads filled with oddball Halloween treats! The ad below is from October 28, 1921: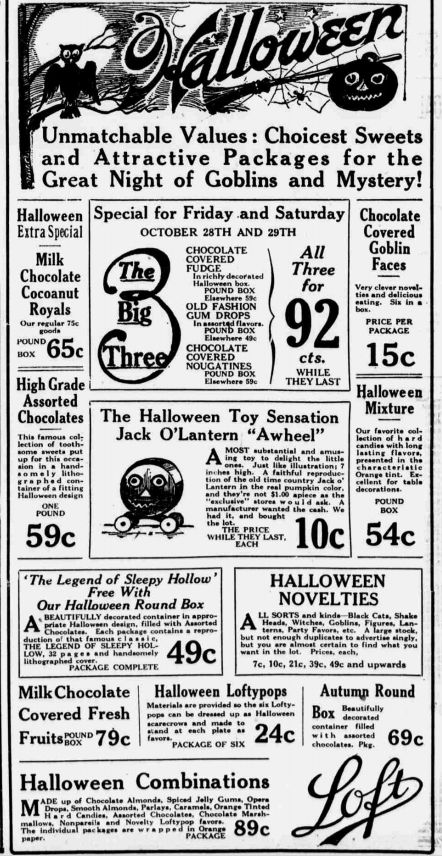 The Evening World, October 27, 1922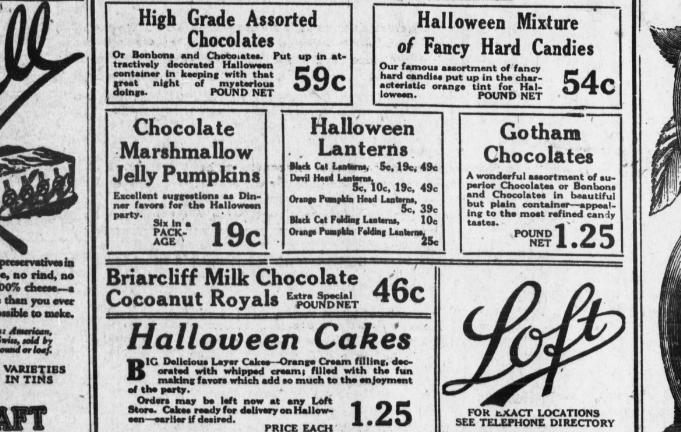 And what the heck are 'National Babies (a filled confection)? From October 25, 1922
In this page-sized ad from 1931, Loft offers 'fortune telling cakes', moonfaces on sticks and novelties in the shapes of 'Felix cats', wood crickets and ukuleles.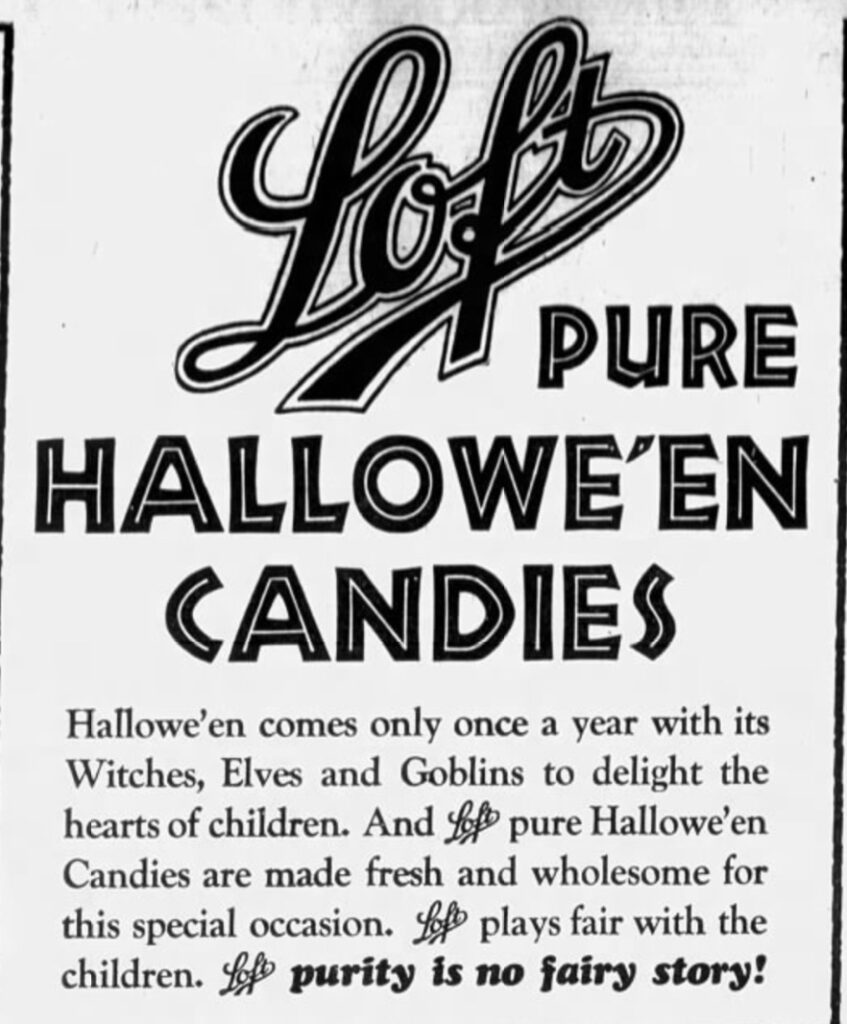 Loft was still making unusual treats for the season in 1960. By this time trick-or-treating had become a national pastime. Although some candy makers had begun making 'small' versions of their adult candy treats, it was Mars Inc. that changed the game by targeting trick-or-treaters with 'fun size' versions of their popular candies (Snickers, M&Ms) in 1961.