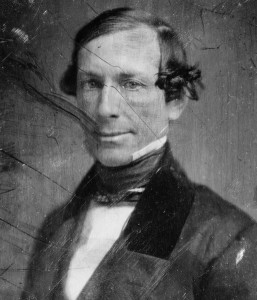 While the Confederacy may be the enemy in Stephen Spielberg's new film 'Lincoln', it is a defeated and toothless one, tattered and on the cusp of surrender. But as this is a legislative melodrama, not a war film, the real foes are the South-sympathizing, anti-war Democrats, opposed to passing Abraham Lincoln's signature Thirteenth Amendment, which would permanently abolish slavery.
And at the head of that fear-mongering group is perhaps one of the Confederacy's most well-known allies, the charming and duplicitous Fernando Wood, former two-time mayor of New York.
As played by Lee Pace, Wood is at his most vituperative, presenting any notion of racial equality as a destruction of American values and stoking fears of black men running amok with such powers as the right to vote. But while the depiction is certainly accurate — this is, after all, the man who proposed to New York's Common Council that the city secede with the South — the context is also telling.
For Wood had just been voted out of office just a couple months before.
Aligning himself so tightly with Southern causes had been his recipe for success in the past; New York was a city with strong economic ties to Southern states, and Democrats were adroit at playing to the fears of newly arrived immigrants.  But even as Lincoln's challenger in the general election George B. McClellan easily won the vote of New Yorkers in November 1864, Wood had sullied his own reputation with local Democrats, and his own political machine Mozart Hall was going down in flames.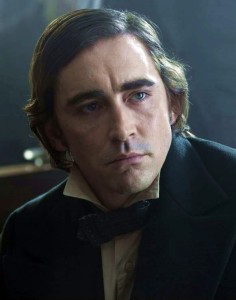 That November, he struggled to keep his seat and was mocked in the press. Spelling out his desperation, the New York Herald declared, "Fernando Wood is the nominee of Fernando Wood. Fernando Wood is patrolling the district, making speeches for Fernando Wood." He lost his seat to Republican William Darling, the president of the Third Avenue Railroad Company.
So, as depicted in 'Lincoln', he's letting it all go, a flailing lame-duck power representing a losing cause, albeit one still clinging to significant legislative power. The ultimate quest of the film is to convince several Democrats to change their vote and, thus, history.
William Bilbo (played in the movie by James Spader) was asked if Wood could perhaps be swayed to vote for the Amendment, but he replied that he could "not do anything with Fernando Wood nor do I much regret it." [source]
After a period in 'political exile', Wood returned to Congress in 1867 and retained his seat until 1881. But he was politically weakened, giving up as leader of his own political machine even as Tammany reached its apotheosis with William 'Boss' Tweed.
For much more on the life of this obstinate but fascinating character, check out my podcast on Fernando Wood: the Scoundrel Mayor of New York, recorded in July 2011.  You can find it on iTunes (Episode #126) or download it directly from here.