I'm working on a very art-themed podcast which should be ready for release this Friday.  The Metropolitan Museum of Art will be a supporting player in this week's show, so please enjoy these early photos of the original building, opened in 1880 and designed by Calvert Vaux (to better accentuate his park) and Jacob Wray Mould, of Belvedere Castle fame.
The building was considered out-of-fashion almost as soon as it was finished, and within a couple decades Richard Morris Hunt had created the museum's more expansive Beaux-Arts facade and wings. What you see here is the old building, next to the new facade, before it was fully consumed by additions.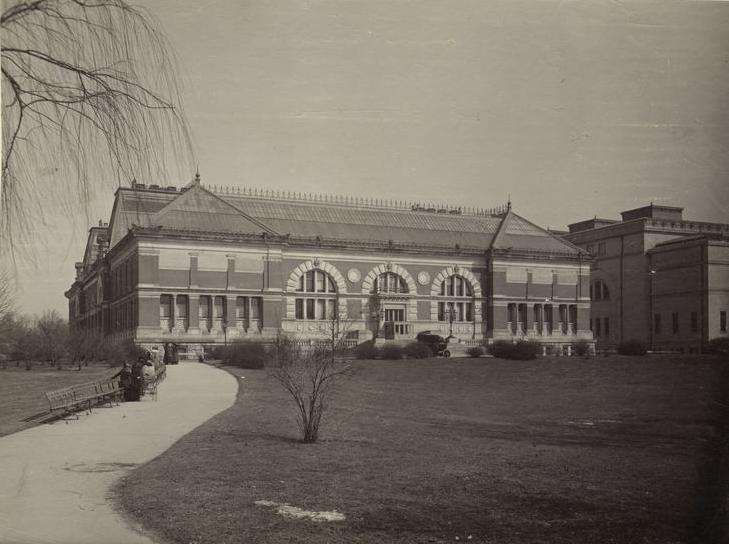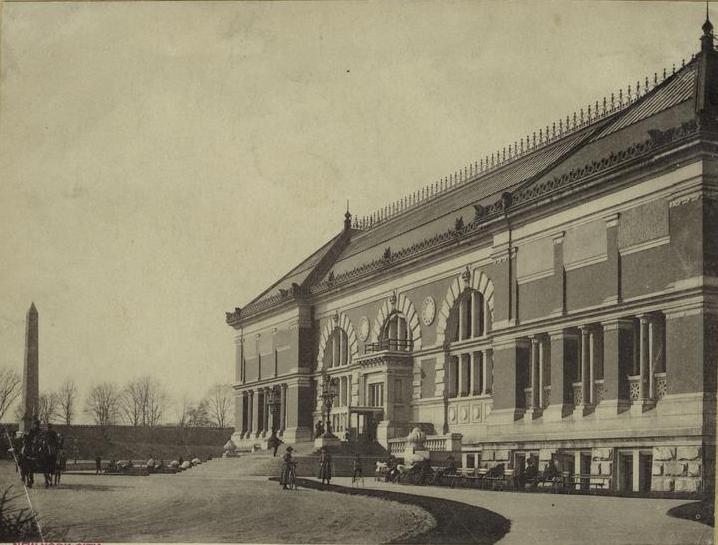 The postcard and the photo below it gives you a good idea of where the new additions sat in relation to the old building. And this is before the wings were added.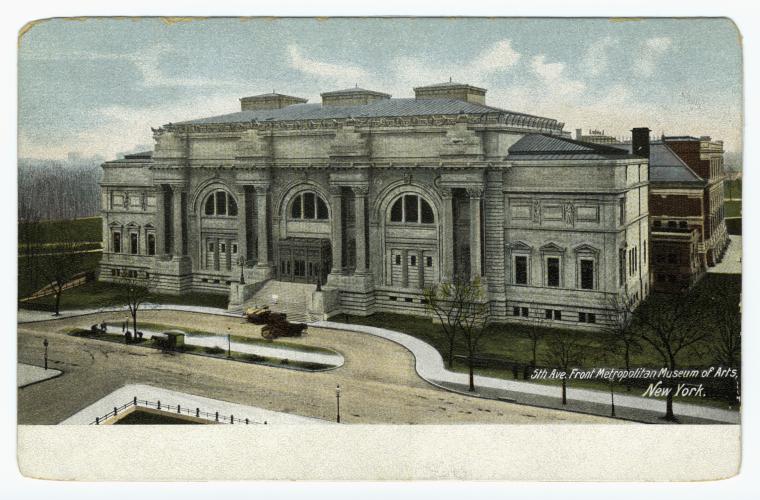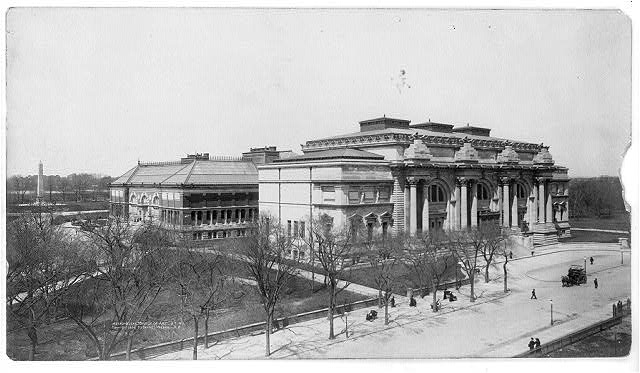 The top four images are courtesy New York Public Library. The last is courtesy Library of Congress.