PODCAST What can you find on Governors Island? Almost 400 years of action-packed history! This island in New York Harbor has been at the heart of the city's defense since the days of the Revolutionary War, and its story takes us back to the very beginnings of European occupation in America.
Its two fortifications — Castle Williams and Fort Jay — still stand there today, evidence of a time when New York was constantly under threat of attack and invasion. During the Civil War, these structures served as prisons for Confederate soldiers.
The rest of the island was a base for the U.S. Army for almost 150 years before ceding to the Coast Guard in the 1960s. Their community transformed the island into a charming small town, quite the contrast with the city across the water!
Today Governors Island has become an exciting park ground and events area, hosting art, music festivals and Jazz Age picnics. But its history remains evident all around. In this show, we head out to Governors Island for an exploration of its magnificent story firsthand.
---
The Bowery Boys: New York City History podcast is brought to you …. by you!
Starting this month, we are doubling our number of episodes per month. Now you'll hear a new Bowery Boys podcast every two weeks. We're also looking to improve the show in other ways and expand in other ways as well — through publishing, social media, live events and other forms of media. But we can only do this with your help!
We are now a member of Patreon, a patronage platform where you can support your favorite content creators for as little as a $1 a month.
Please visit our page on Patreon and watch a short video of us recording the show and talking about our expansion plans. If you'd like to help out, there are five different pledge levels (and with clever names too — Mannahatta, New Amsterdam, Five Points, Gilded Age, Jazz Age and Empire State). Check them out and consider being a sponsor.
We greatly appreciate our listeners and readers and thank you for joining us on this journey so far. And the best is yet to come!
---
A depiction of Fort Columbus (Fort Jay) in 1816. Published in D.T. Valentine's Manual, 1860.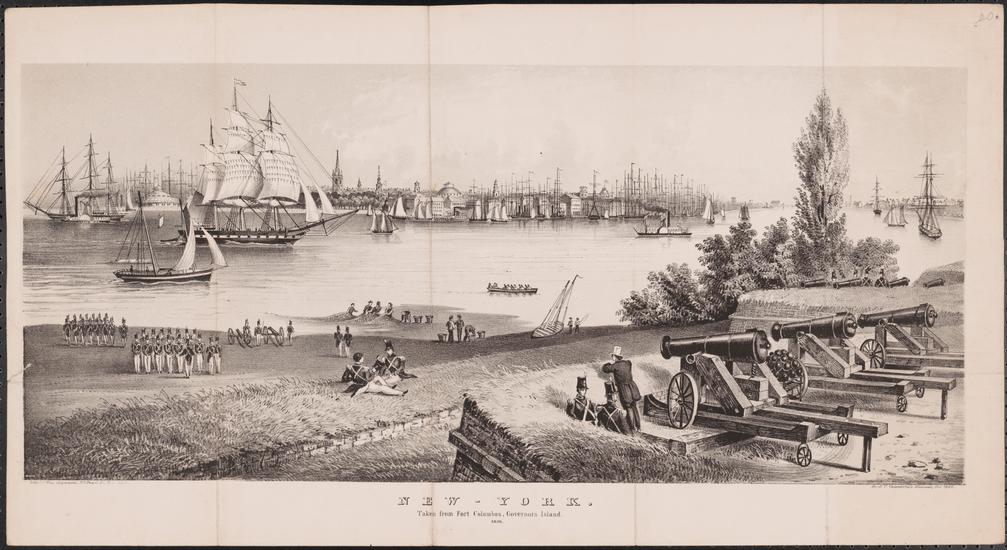 A view of Castle Williams and New York Harbor, painted in 1820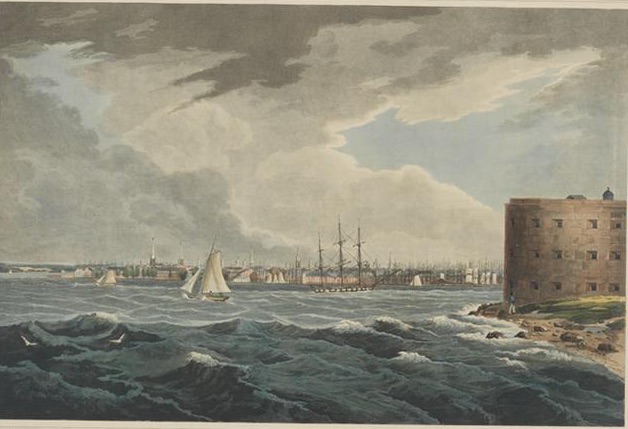 Another view of Governors Island, this time from Manhattan, a watercolor made in 1825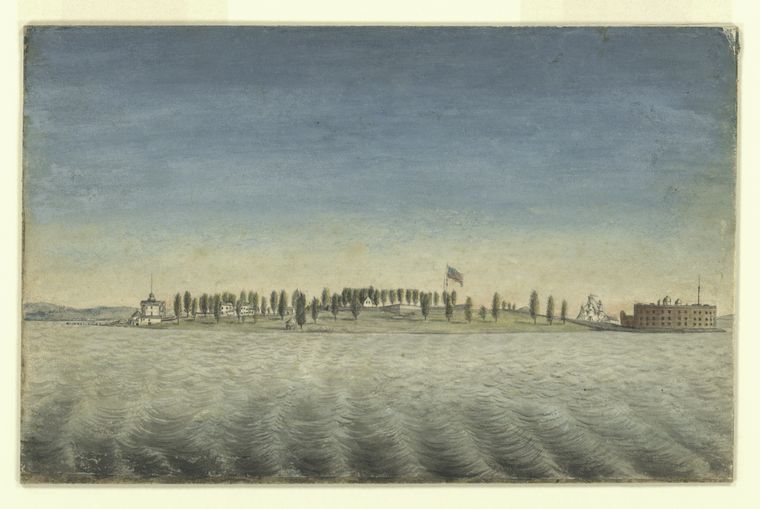 Governors Island in a photograph taken by Matthew Brady sometime during the Civil War.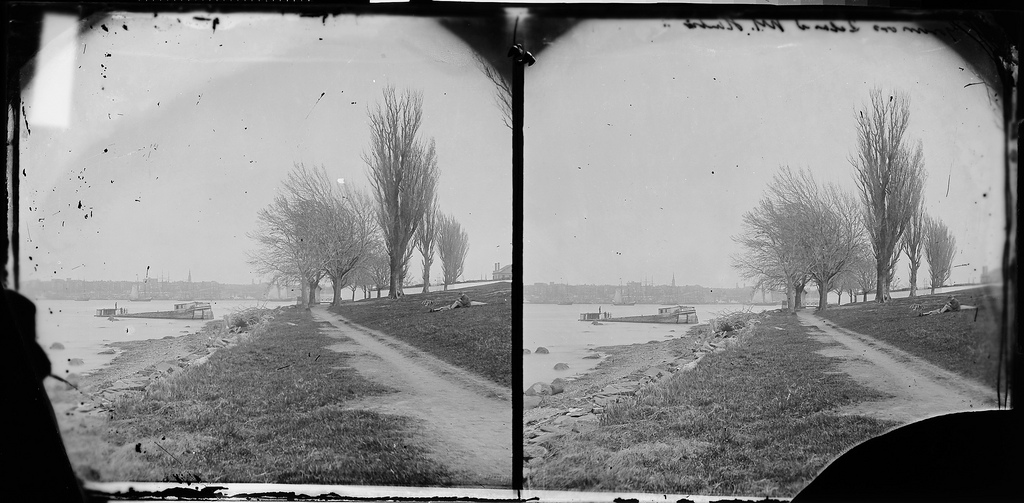 Prince Louis of Battenberg arriving at Governor's Island with Rear admiral Robley Evans during his 1905 visit to New York.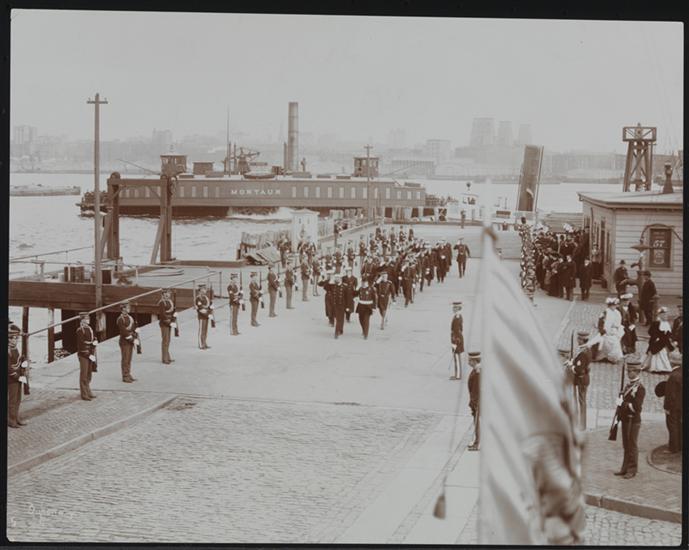 Castle Williams, seen in 1905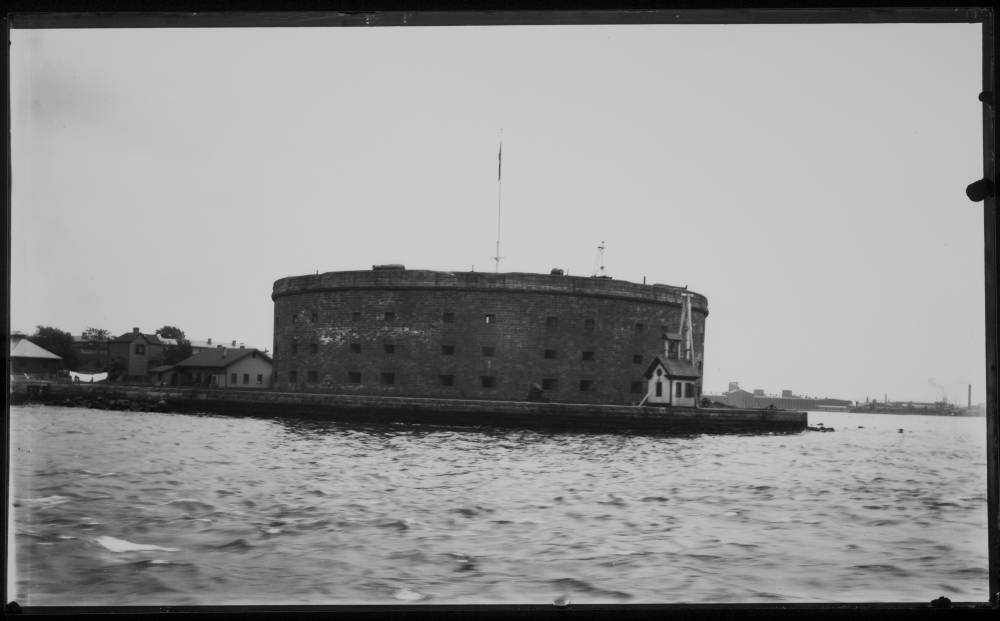 An illustration made in the 1910s laying out what Governors Island would look like after its landfill expansion. As you can see Liggett Hall has not yet been conceived!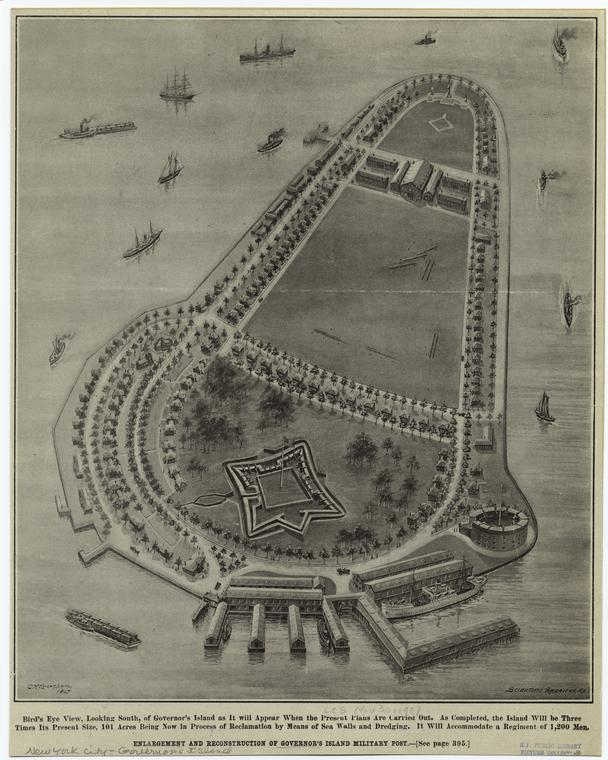 Colonels Row, photo taken in 1913. This area pretty much looks exactly like this today!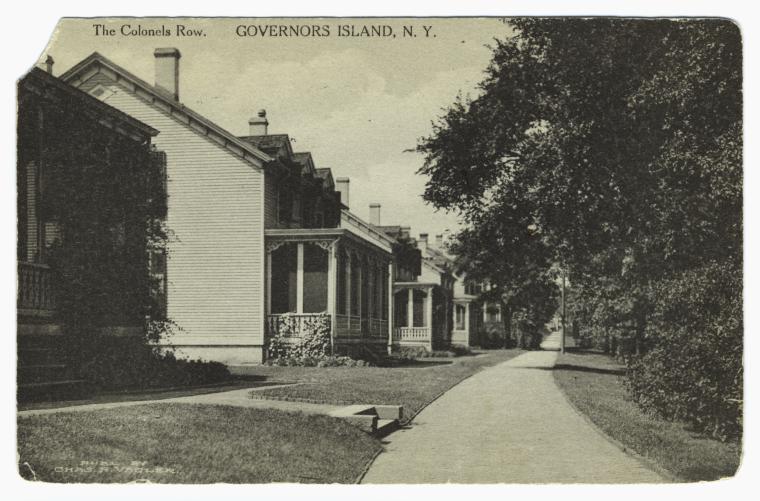 Troop training on Governors Island, with Lady Liberty positioned neatly in the background.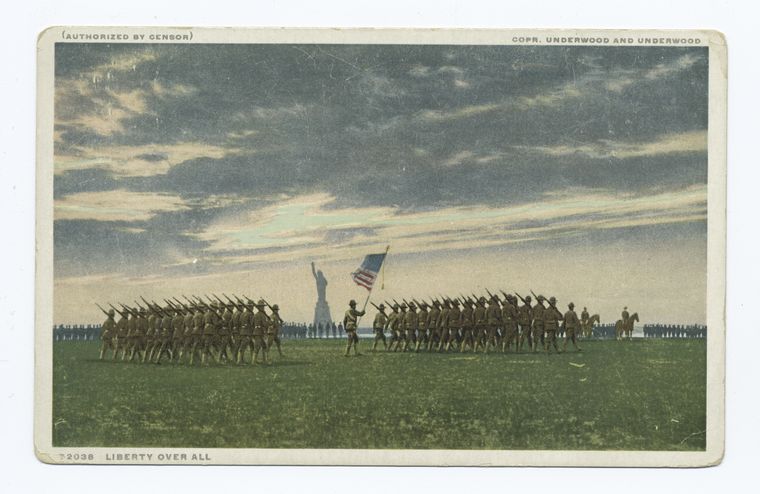 Here's an interesting view of the south side of island from 1924.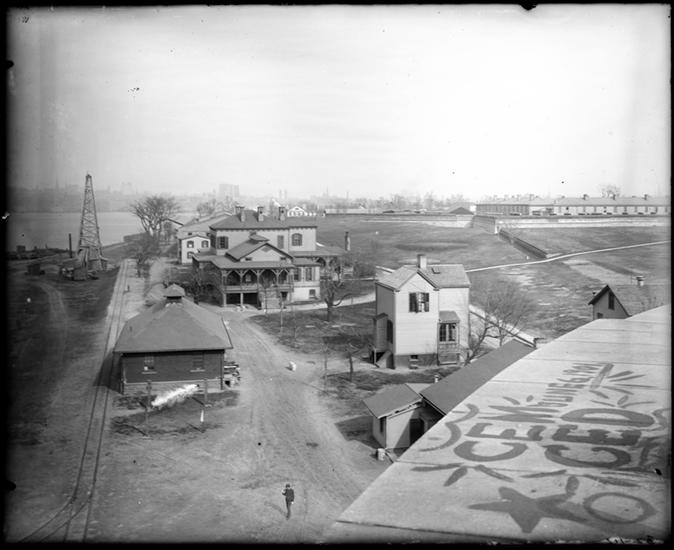 Inside Castle Williams in the 1920s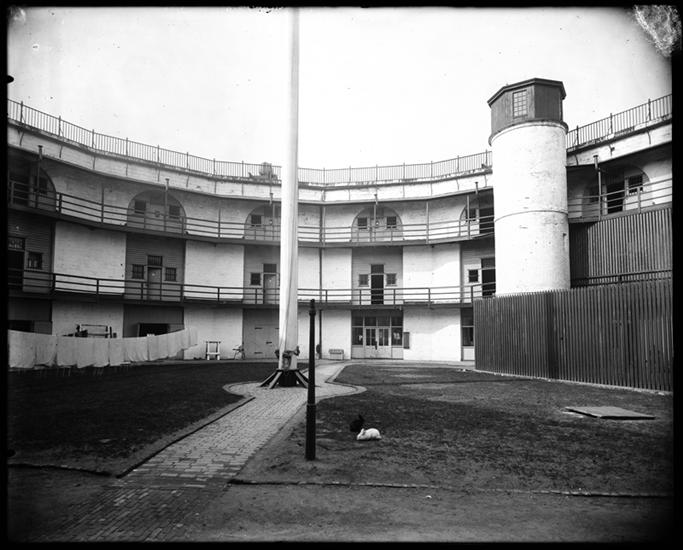 Governors Island made a striking contrast to the city even in the 1930s!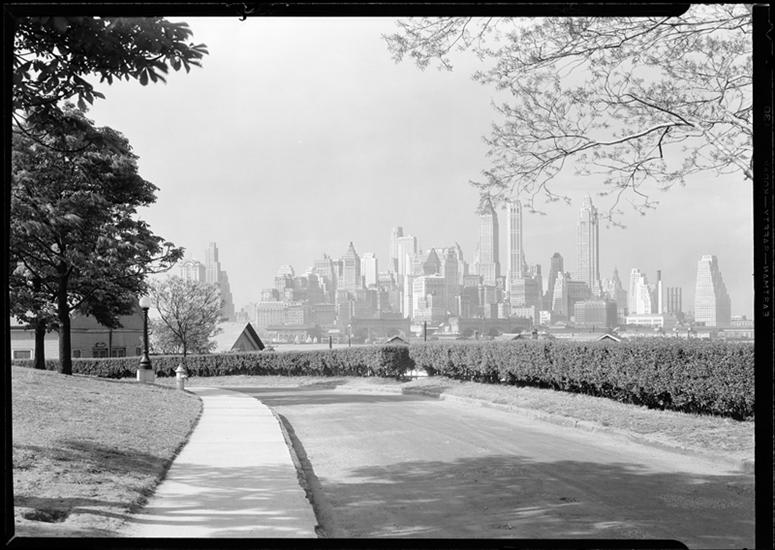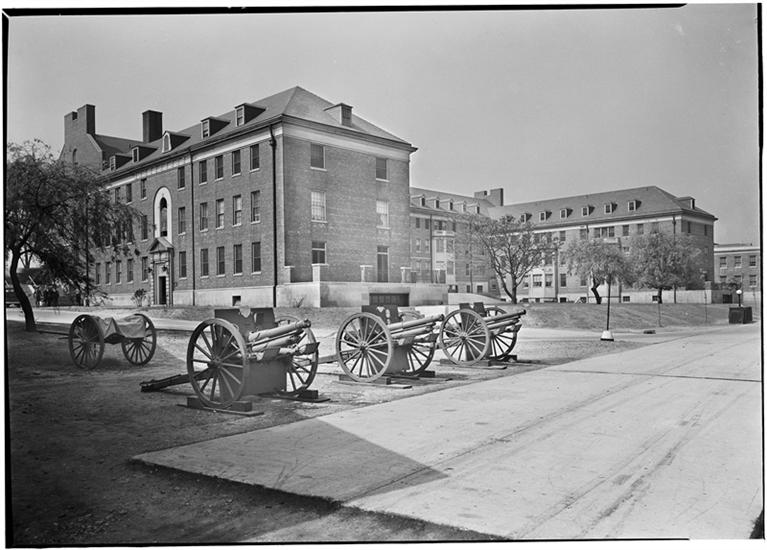 The exterior of Castle Williams in 1936, still serving as a disciplinary barracks at this time.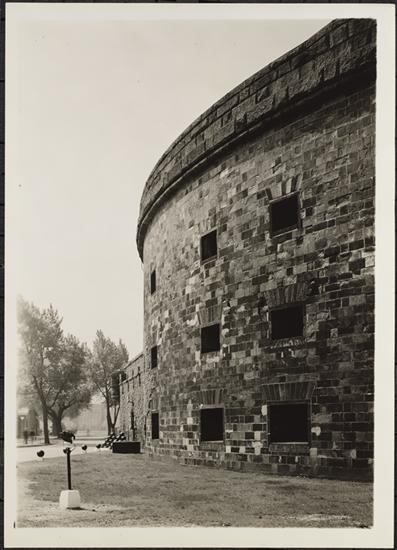 A beautiful engraving by Charles W. Beck of Manhattan from the vantage of the Governors Island shoreline (although it looks a bit too close if you ask me!)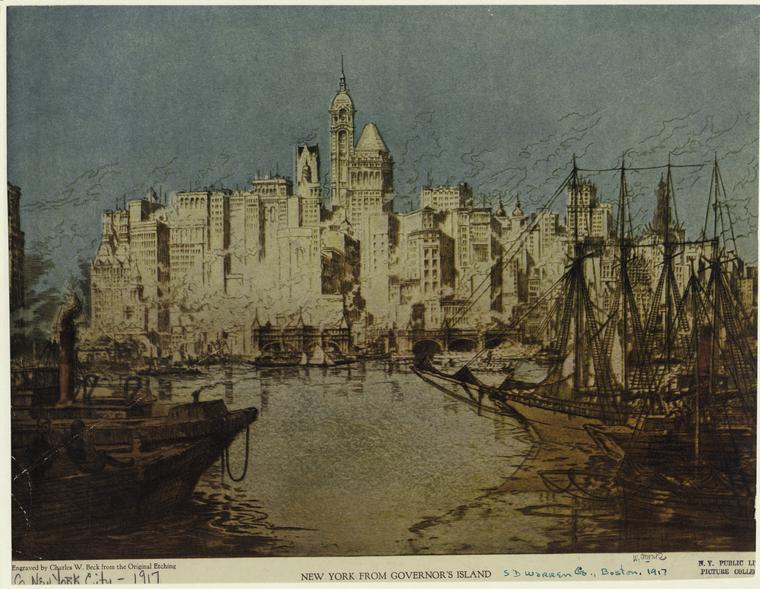 Flying over Governors Island in 1937, the two forts in view and a clear dividing line seen between the old section and the new section of the island.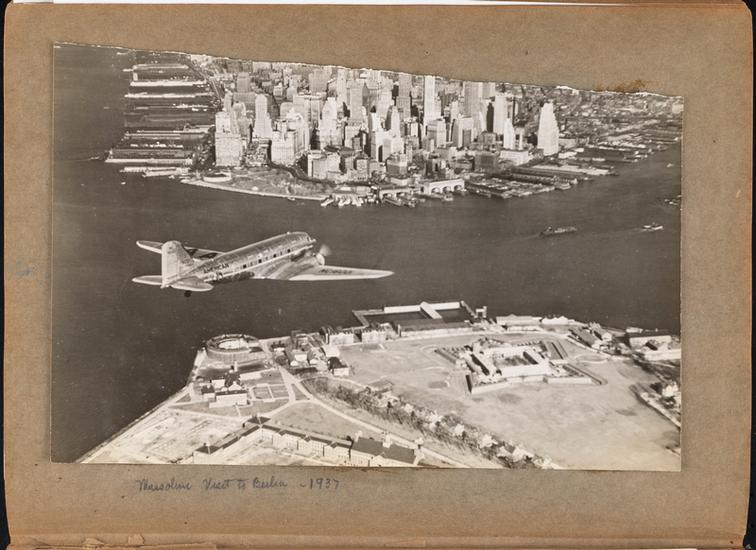 From the vantage of 60 Wall Street, looking south toward New York Harbor and Governor's Island. Taken by the Wurts Brothers.