The vestiges of America's oldest wars surround us to this day.
New York City has had more military fortifications contained within it than perhaps any other major American city. Part of this has to do with its roots in the American Revolution and the subsequent fears of a return invasion in the early 19th century.
Today's existing forts — and those that remain in part or in ruin — make for a stark architectural contrast to the modern city. Their walls of stone and brick may conjure up a history far older than New York's or images of a made-up fantasy world. You could pretend, for a few moments, to be a character on Game of Thrones while exploring places like Fort Wadsworth or Castle Williams on Governors Island
Here's a list of some of the best known forts in the New York City area. Most are still around in some form. Some exist only in commemorative markers.  Others are completely gone but they leave their names as a reminder of their existence.  How many of these have you seen in person?
1 Fort Wadsworth
Location: Staten Island
Placed at a strategic site on the Narrows, Wadsworth and its associated defense buildings are perhaps the most dramatic military remains in New York City. It traces to an old Revolutionary War-era fort called Flagstaff Fort.  While it serves minor military functions to this day, Wadsworth has become a popular Staten Island attraction.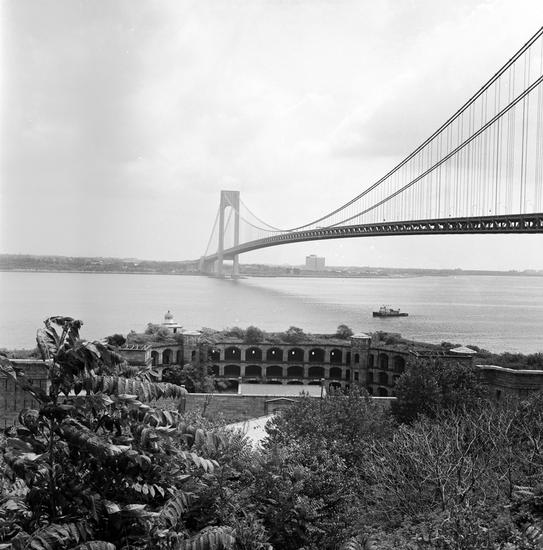 2 Fort Jay (formerly Fort Columbus)Â 
Location: Governor Island
A star fort constructed from an original 1776 earthen defense. In 1806 its name was changed to Fort Columbus and changed back in the 20th century.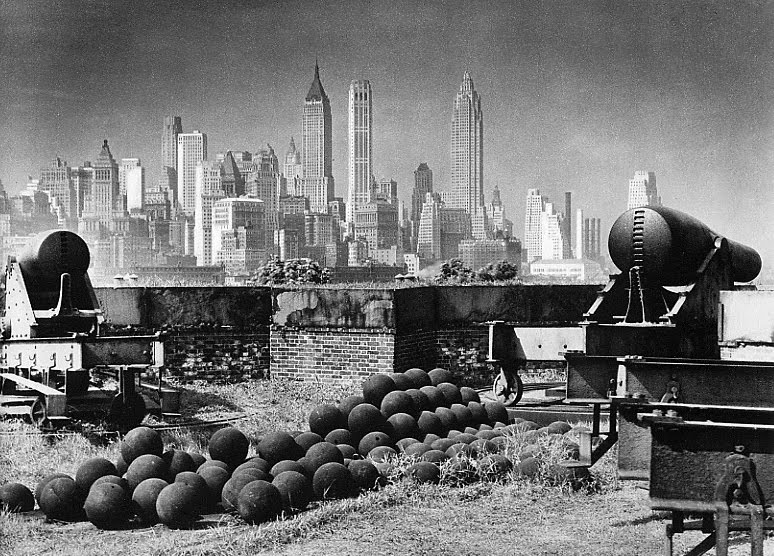 3 Castle Williams
Location: Governors Island
Specifically designed in 1807-1811 to defend the harbor from probable British invasion. While the British did invade America during the battles of the War of 1812, New York was spared. Today, its maintained by the National Park Service, as is Fort Jay.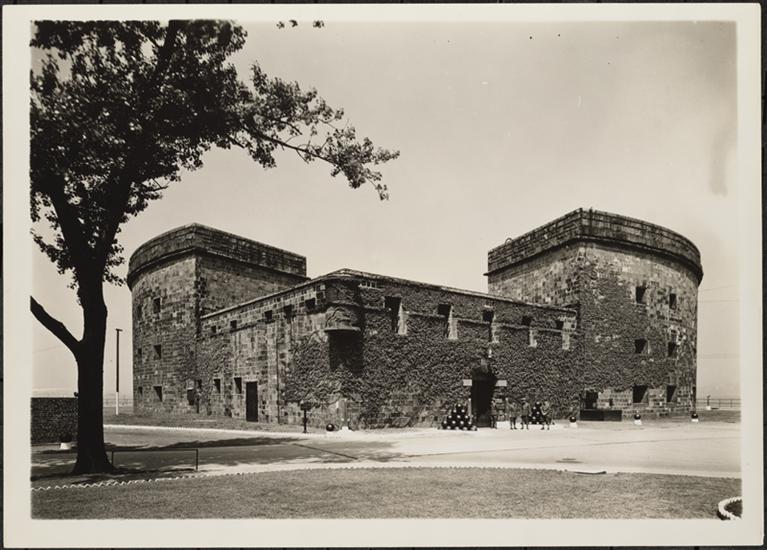 4 Fort Gibson (or Crown Fort)
Location: Ellis Island
Built by the Army in 1795 and greatly upgraded in 1809 as part of the beefing up of harbor defenses. It was dismantled by the 1860s although the island was used to hold naval munitions for decades before its transformation into Ellis Island Immigration Station.  Today you can find exposed ruins outside the main building.
5 Fort Wood
Location: Liberty Island
This too was completed during the 1810s and was later named for Eleazer Derby Wood, an officer killed at a battle at the Battle of Lake Erie in 1814. Today the Statue of Liberty and her pedestal are affixed atop of the old fort. You can see a trace of the original brickwork on an exposed wall near the exit.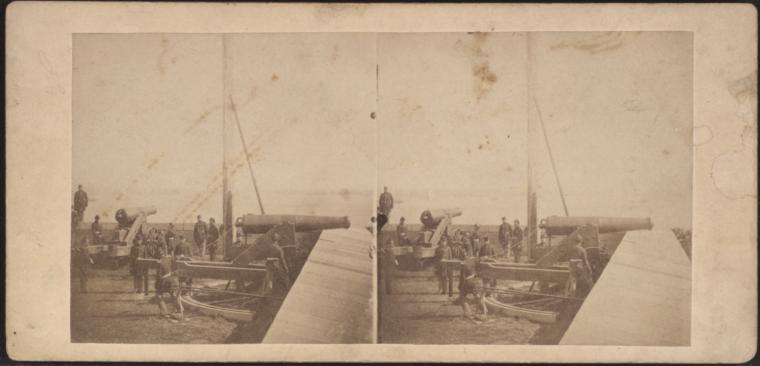 6 Castle Clinton
Location: Manhattan (Battery Park)
Lower Manhattan was formerly guarded by Fort Amsterdam/Fort George, but that had been dismantled in 1790. (It stood where the Alexander Hamilton U.S. Custom House is today.) Castle Clinton — named for Governor DeWitt Clinton — was built in 1808-1811 to protect lower Manhattan.  It was originally set into the water and connected with a footbridge.  After stints as the performance hall Castle Garden, New York's pre-Ellis Island immigration station and New  York Aquarium, it sits today as a national monument in its own right.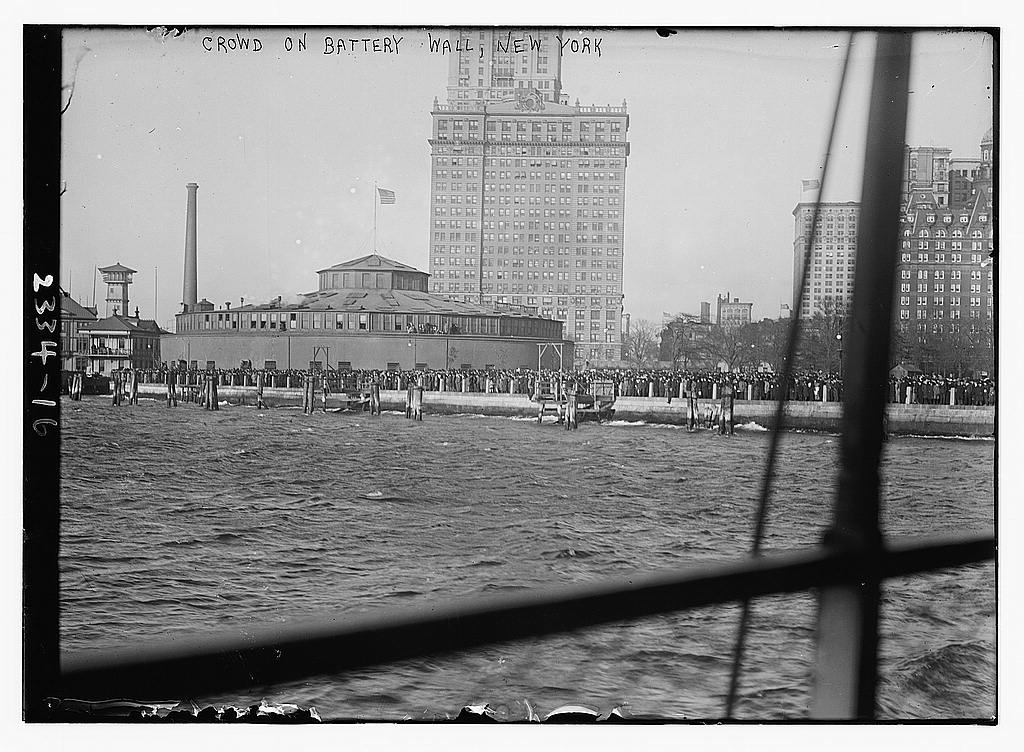 7 Fort Gansevoort
Location: Manhattan (Meat-Packing District)
Also called the White Fort, this forgotten redoubt once flanked the western waterfront, built at the same time as the harbor forts. It was named for General Peter Gansevoort (the grandfather of Herman Melville) and stood here until the 1850s. Nothing remains of this fort today but its name, found on the street which cuts through that area — Gansevoort Street.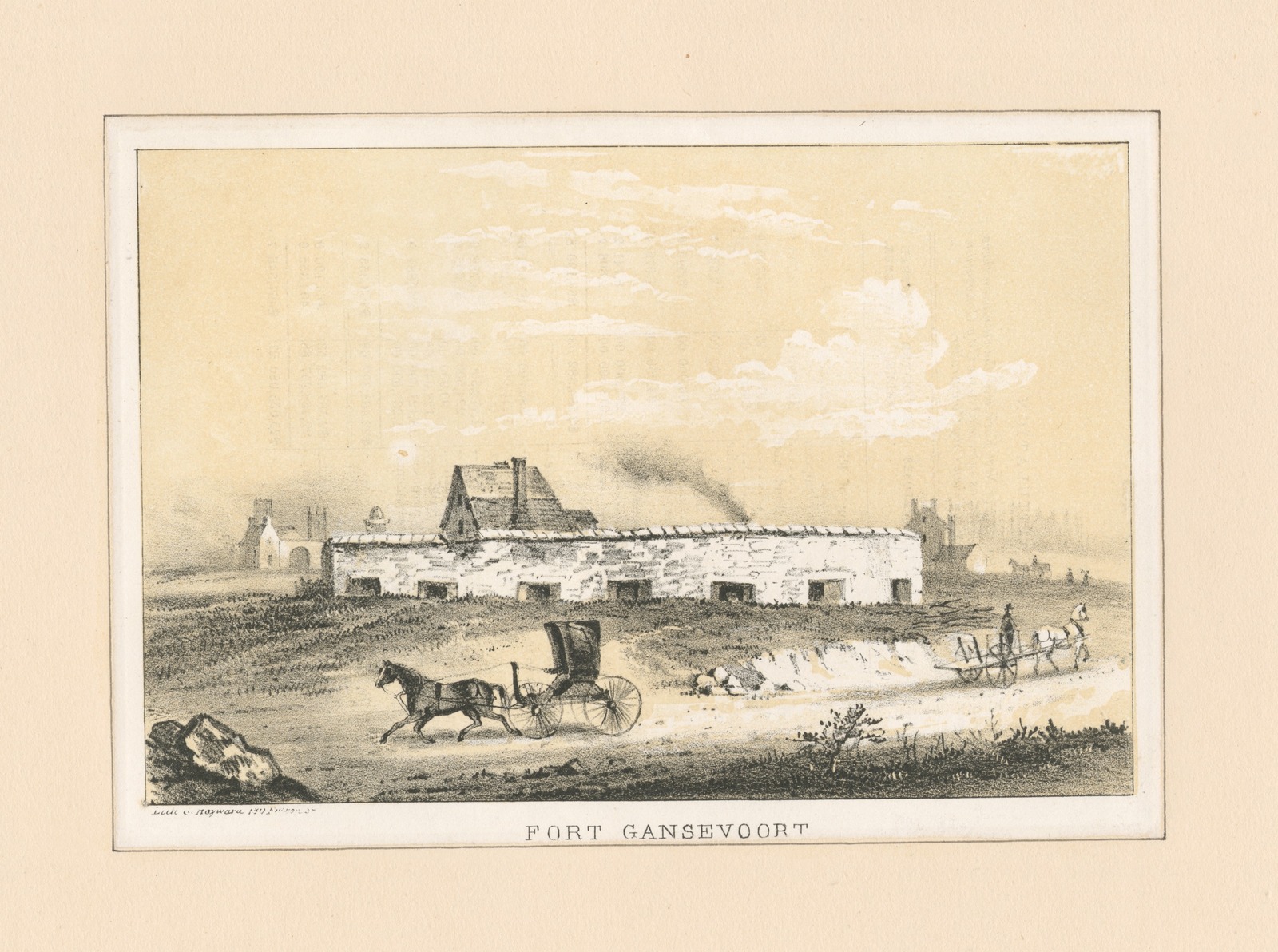 8 Blockhouse No. 1
Location: Manhattan (Central Park)
This curious little structure stands on the northern end of Central Park, a fortification almost two hundred years old.  Its the oldest structure contained within Central Park (although obviously Cleopatra's Needle, which was moved here, is much, much older.)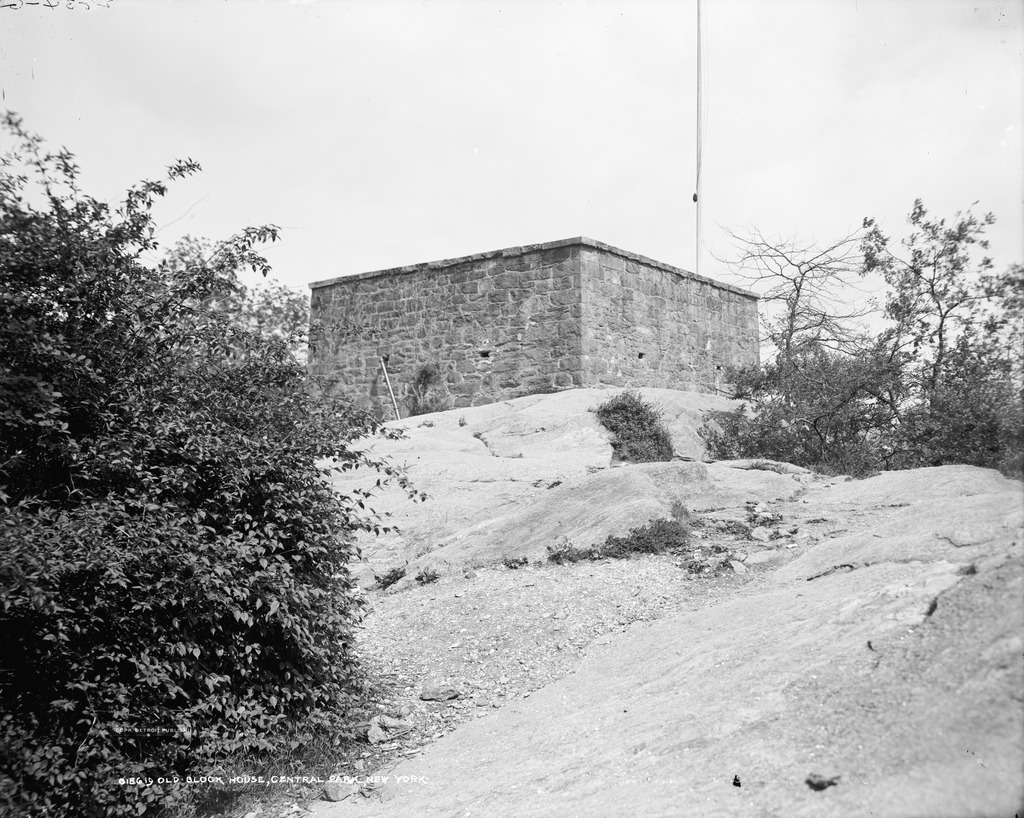 9 Fort Washington
Location: Manhattan (Washington Heights)
This fort predates most of the rest, built as a companion for Fort Lee on the New Jersey side. It was here that the Battle of Washington Heights was fought on November 16, 1776, and the fort was captured by the British. While this particular fort is no longer there, some stone walls and a plaque mark its former location. Fort Washington Avenue also pays tribute.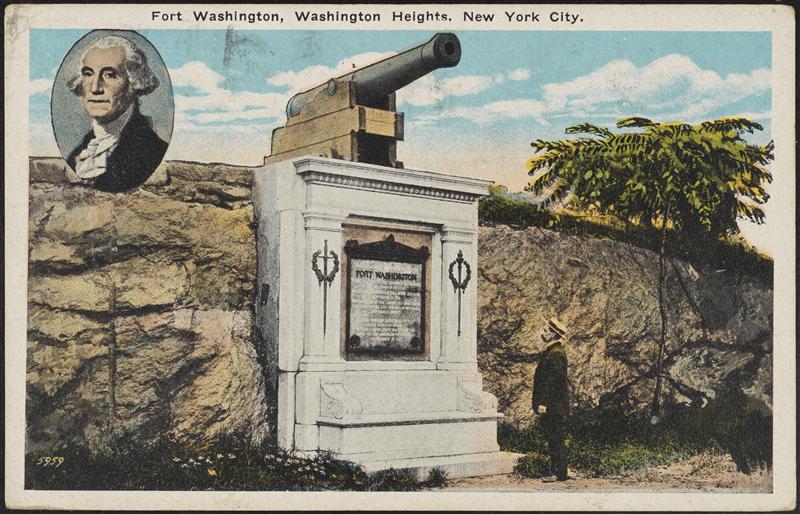 10 Fort Tryon
Location: Washington Heights
This was actually a northern redoubt that was an extension of Fort Washington. When the British took it over, they renamed it for William Tryon, New York's last British governor. For some reason, the name just stuck! Its location in preserved in the breathtaking Fort Tryon Park, completed in 1935 and designed by the son of Frederick Law Olmsted.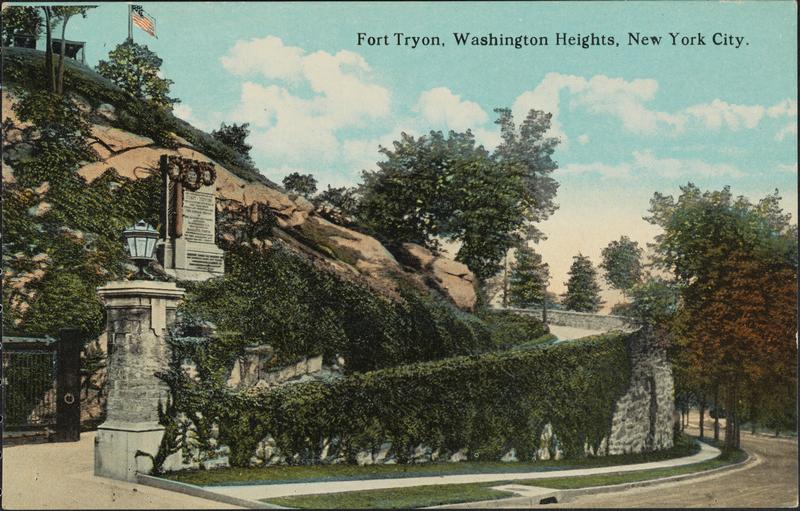 11 Fort Sterling
Location: Brooklyn (Brooklyn Heights)
This fort, tracing to the Revolutionary Era, is unique it that it was almost immediately dismantled once the British left.  There was another fort nearby called Fort Brooklyn that lasted a bit longer,demolished by the 1820s to allow for the growth of Brooklyn's first wealthy neighborhood. Today, near the Brooklyn Heights Promenade, stands small Fort Sterling Park, with a plaque and a flagpole commemorating the location of this critical defense.
12Â Cobble Hill Fort
Location: Brooklyn (Cobble Hill neighborhood)
This unusual corkscrew shaped fort — which we talked about in one of our previous ghost story podcasts — is notable for receiving George Washington as he observed his troops during the Battle of Long Island in 1776. Â A handsome plaque on the old bank-turned-Trader-Joe's at Atlantic Avenue and Court Street marks the location of this forgotten fortification.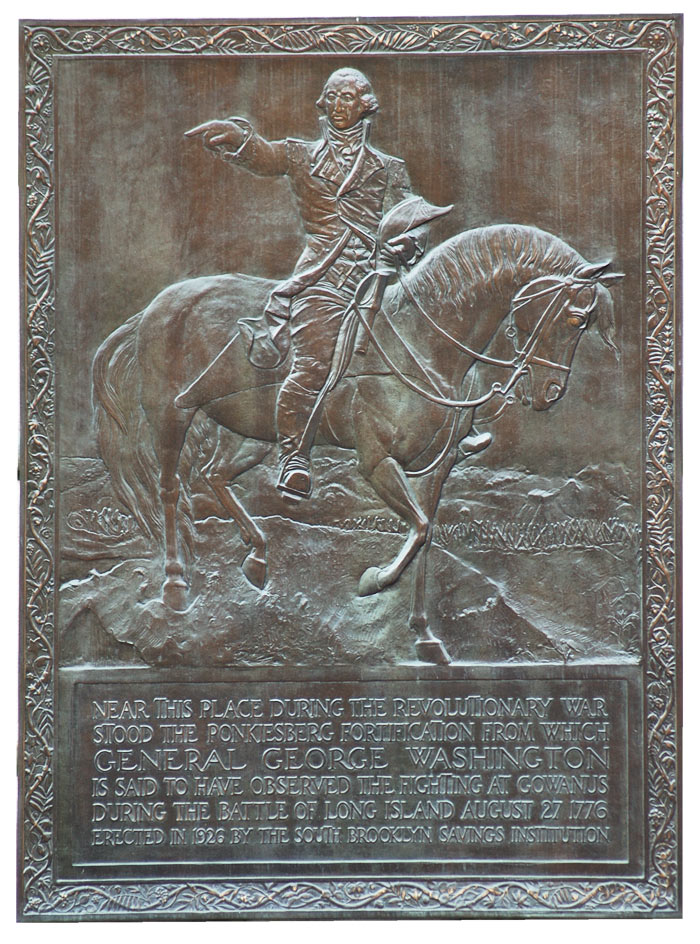 13 Fort Greene
Location: Brooklyn (Fort Greene neighborhood)
There really was a fort here in the area of Fort Greene Park today, on the highest point of the hill, a traditional five-point fortification similar to that on Governors Island. In the 1840s it was torn down to construct one of Brooklyn's oldest parks — called Washington Park. Oddly enough, the original fort here was called Fort Putnam. There was a Fort Greene (named for Nathaniel Greene) but it was in another area of Brooklyn, closer to today's area of Boerum Hill.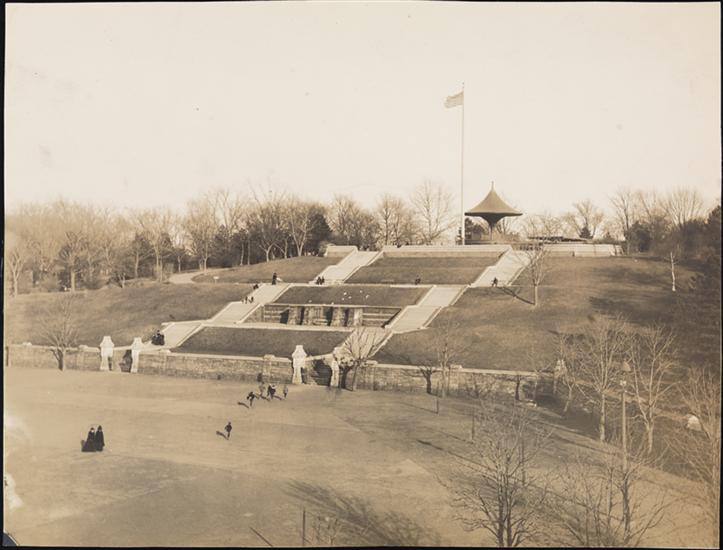 14 Fort Hamilton
Location: Brooklyn (Bay Ridge)
This is the last active military headquarters in the New York City area. Built in the late 1820s-30s, it was named for Alexander Hamilton who was an officer in the Revolutionary War. Although an active site, you can visit the Harbor Defense Museum which is housed here.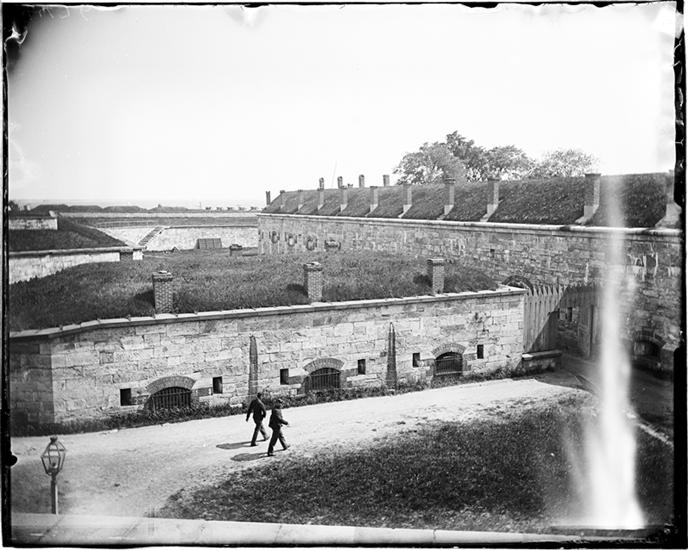 15 Fort Lafayette
Location: Off the coast of Brooklyn (Bay Ridge)
This imposing island fort was built in the 1810s and named for the Marquis De Lafayette. Like many of New York's forts, it held Confederate and enemy prisoners during the Civil War. The fort was later dismantled for the construction of the Verrazano-Narrows Bridge. You can see where it would have stood as the bridge's Brooklyn-side tower stands on the location today.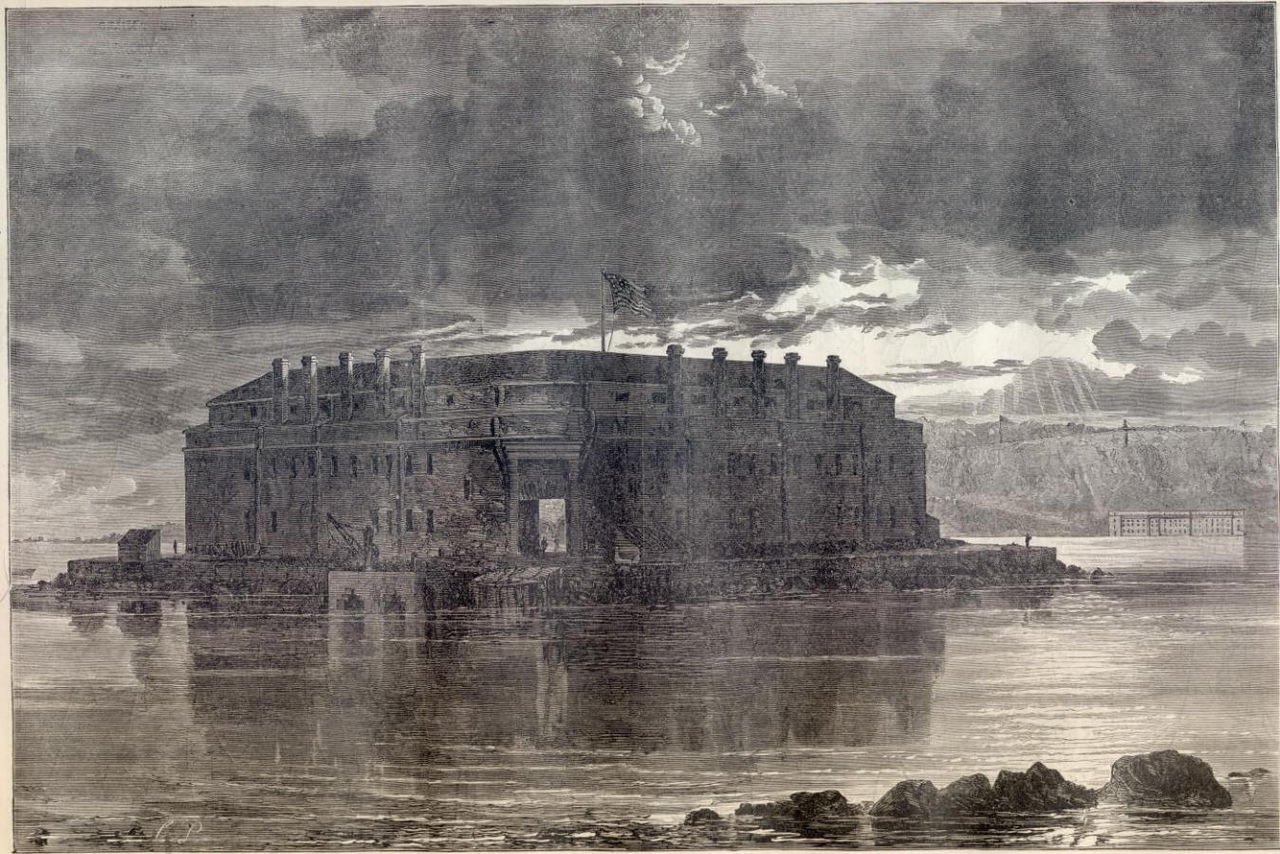 16 Fort Tilden
Location: Brooklyn (Rockaway Beach)
While defenses of various kinds have sat out on Rockaway Beach since the early 19th century, Fort Tilden was fully built up during World War I, named for Samuel J. Tilden. Today its ruins peering through overgrowth can be found near the beach as part of the Gateway National Recreation Area.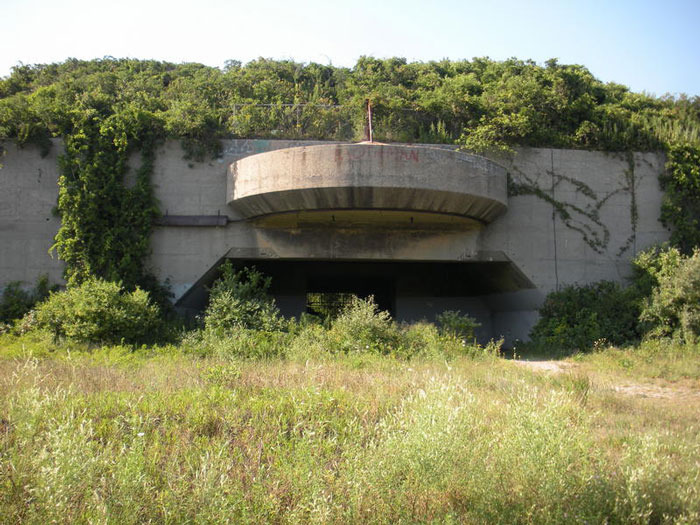 17 Fort Schuyler
Location: Bronx
Completed in the 1850s, this unique fortification protected New York for any possible attack from enemies approaching along the Long Island Sound. Abandoned for strictly military use in the 1920s, today it houses the State University of New York Maritime College and a maritime museum.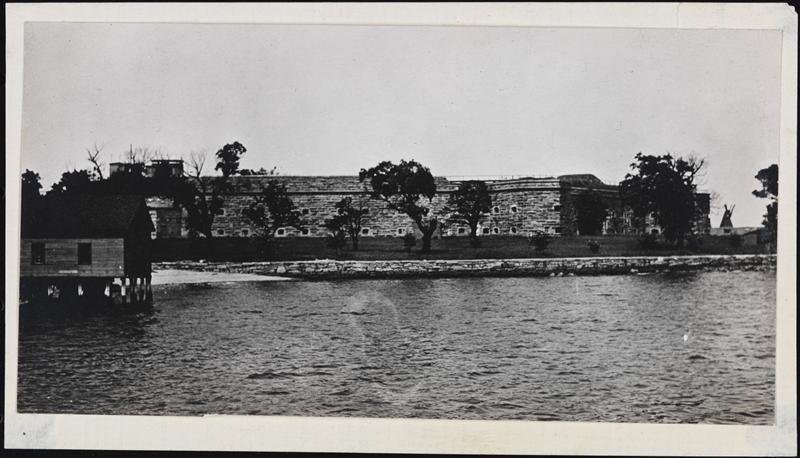 18 Fort Totten
Location: Queens
This fortification traces to worries relating to the Civil War. It was constructed in 1862 to protect the East River with its companion across the water Fort Schuyler.  You can still visit Fort Totten today as the area has been opened up as a public park with regular tours of the old buildings.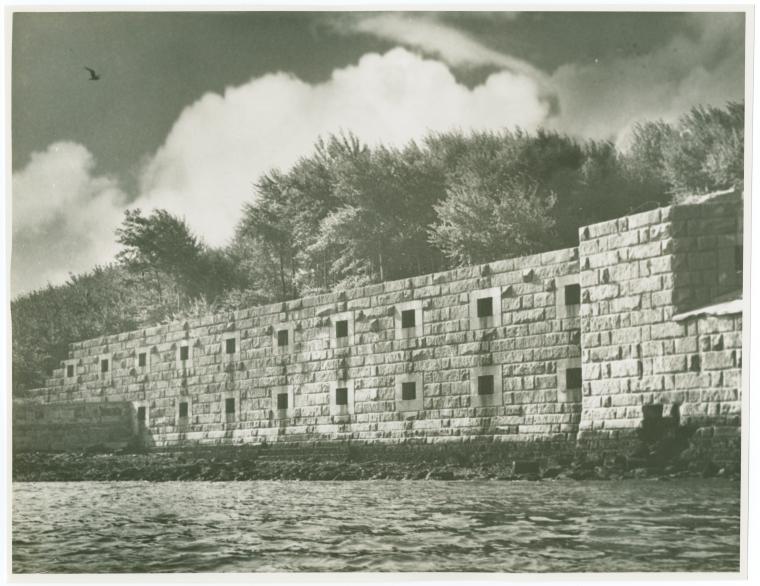 At top: Fort Lafayette in a painting by Thomas Hicks (1861)