Harlem River Speedway Course, looking south, towards the High Bridge. Picture from Port of New York Authority, courtesy Museum of the City of New York.
— A new Bowery Boys episode every Friday this summer. WHAT?! Well, sort of. On top of a brand new show every two weeks, we'll be updating the Bowery Boys Archives feed every other two weeks with past shows that have been missing in action.  To make sure you're getting everything, make sure you are subscribed to both The Bowery Boys: New York City History  and The Bowery Boys Archives podcasts on iTunes and other podcast services.  The podcasts in the Archives will be enhanced shows, meaning that images of the things discussed will pop up on certain listening devices. So subscribe to both today!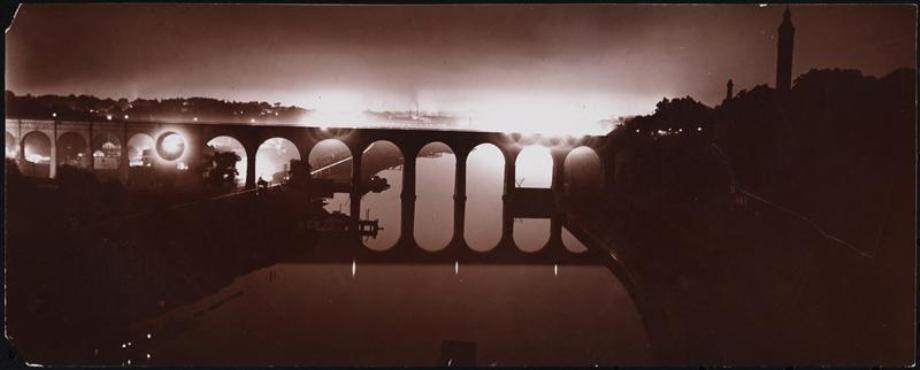 — Biggest history news of the week — The High Bridge is open again for pedestrians! New York's oldest bridge, built in 1848 as part of the Croton Aqueduct water supply system, reopened on Tuesday following restoration of its brick walkways and formerly rusty handrails.  "Downtown may  have the High Line, but uptown we have the High Bridge."  [New York Times]
— Help our friend Kyle Supley produce a new web series about life in New York City! You can find the pilot episode here and it looks terrific. He's almost to his Kickstarter goal and will produce ten episodes about the history and culture of New York City. Plus you will be floored by his vintage shirt collection.  [Kyle Supley's Out There]
— Did the famous Palm Restaurant just close forever? [Jeremiah's Vanishing New York]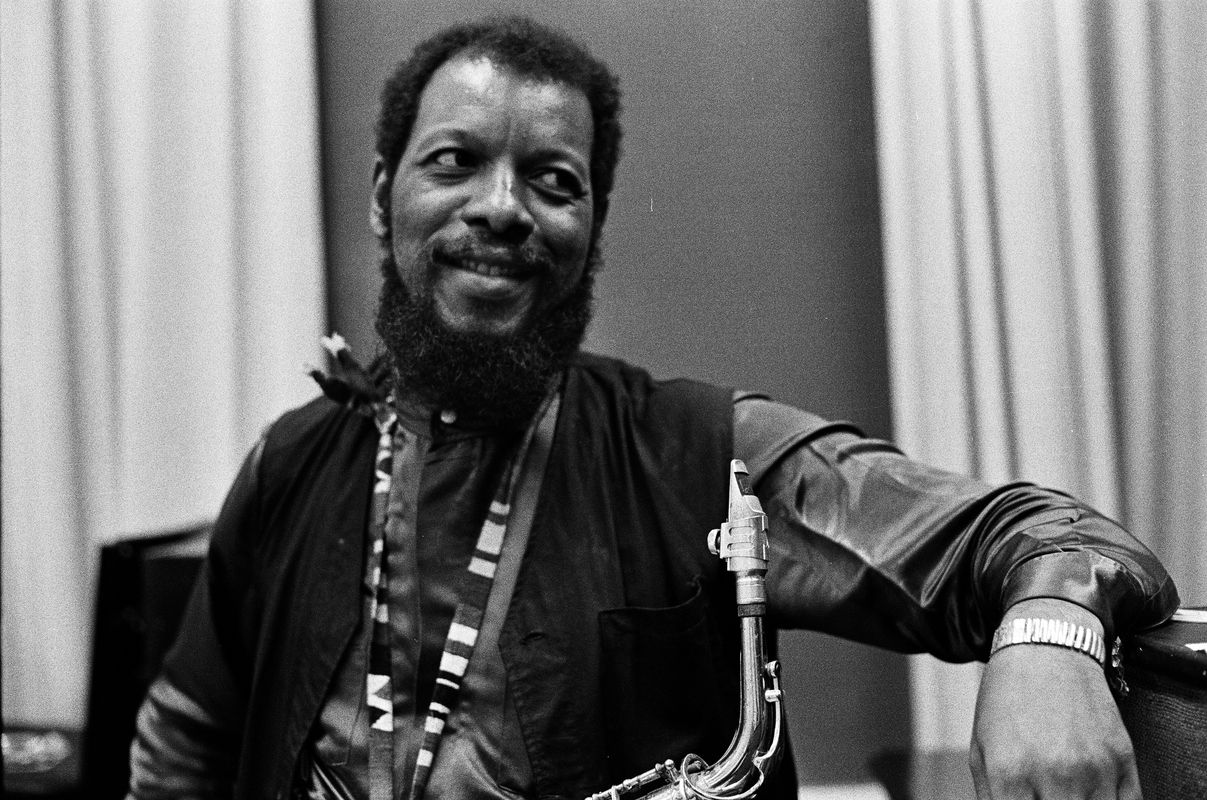 — RIP Ornette Coleman who died in New York today at age 85. The free jazz icon electrified (and possibly befuddled) the New York's  jazz circuit after a controversial stint at the Five Spot in Astor Place. [In 1959]
— Here's the location in today's Tribeca neighborhood where you bought all your whalebone corsets in the late 19th century. [Daytonian In Manhattan]
— Was it easier to get around Brooklyn in the 1930s than it is today? This terrific 1930s trolley map seems to suggest that. [Gothamist]
— A little story on the day that McSorley's Old Ale House finally started letting in women patrons. [Ephemeral New York]
— New podcast out tomorrow! We started the Bowery Boys podcast eight years ago this month, and so we're doing something a little special for our next two shows. Stay tuned……
And here's a selection from Ornette Coleman's pivotal 1959 album The Shape of Things To Come, one of the most important jazz albums in history.