Memorial arches have been a dramatic way to honor military victories, dating back to the Roman times. Naturally, in a city with abundant Beaux-Arts classical-style architecture, New York has erected its share of grand archways. Two spectacular examples exist today — the Washington Square Arch and the Soldiers and Sailors and Sailors Memorial Arch in Brooklyn.
But the area which has been host to the most arches has been Madison Square Park. Sadly the only arches you can find near here are McDonalds Golden Arches on 23rd Street and Madison.
There are been four total arches here, all of them on Fifth Avenue near the park:
The George Washington Arches – 1889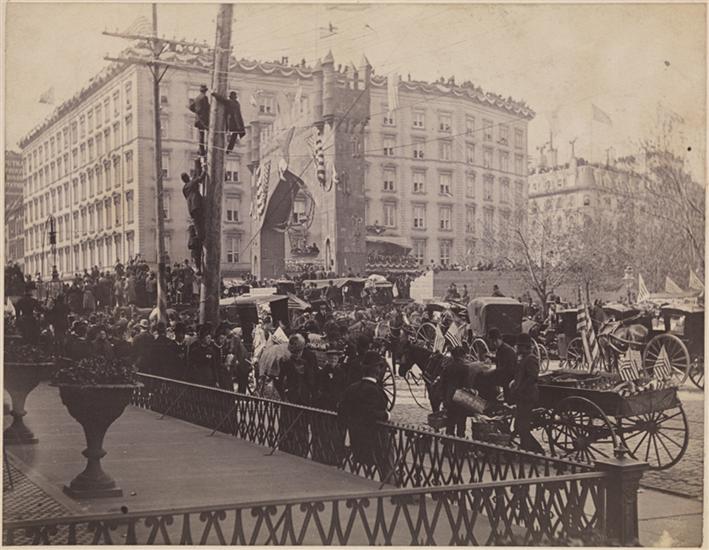 Two arches celebrating the 100th anniversary of George Washington's inauguration were on Fifth Avenue — one at 23rd Street at the southern side of the park, and another at 26th Street at the northern side.
These, of course, were accompanied by another arch further down Fifth Avenue at Washington Square Park. That arch, designed by Stanford White, was considerably better received than the Madison Square versions, so much so that White designed a permanent one in 1893.
Below: The 1889 arch up at the northern corner of Fifth Avenue and 26th Street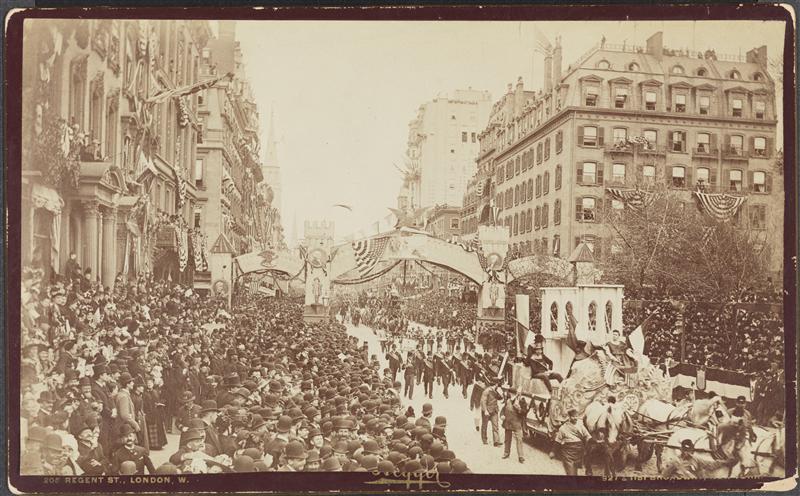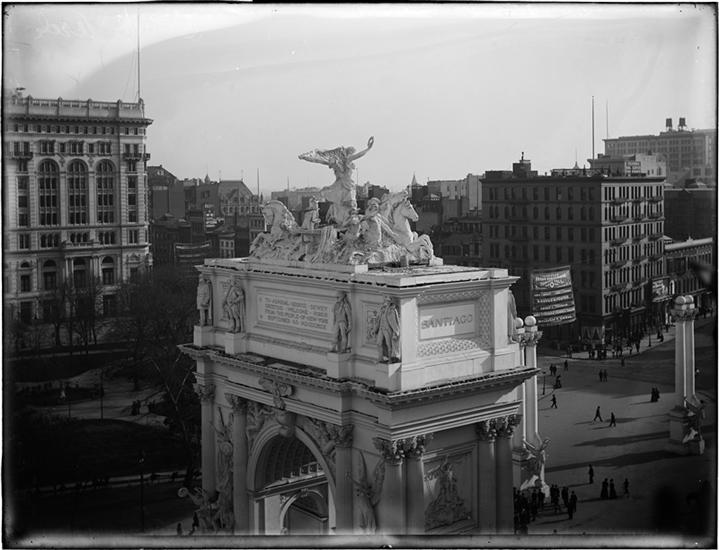 The Dewey Arch – 1899-1900
This ornate and exceptionally lavish structure was built to commemorate a then-recent event — the victory of Admiral George Dewey at the Battle of Manila Bay, which took place on May 1, 1898.
The Dewey Arch was far showier than the earlier arches: "The great triumphal arch to be erected in this city in honor of the return of Admiral Dewey will not only be worthy of the occasion, but will be the most elaborate and artistic structure of its kind ever attempted here or in Europe." [NYT]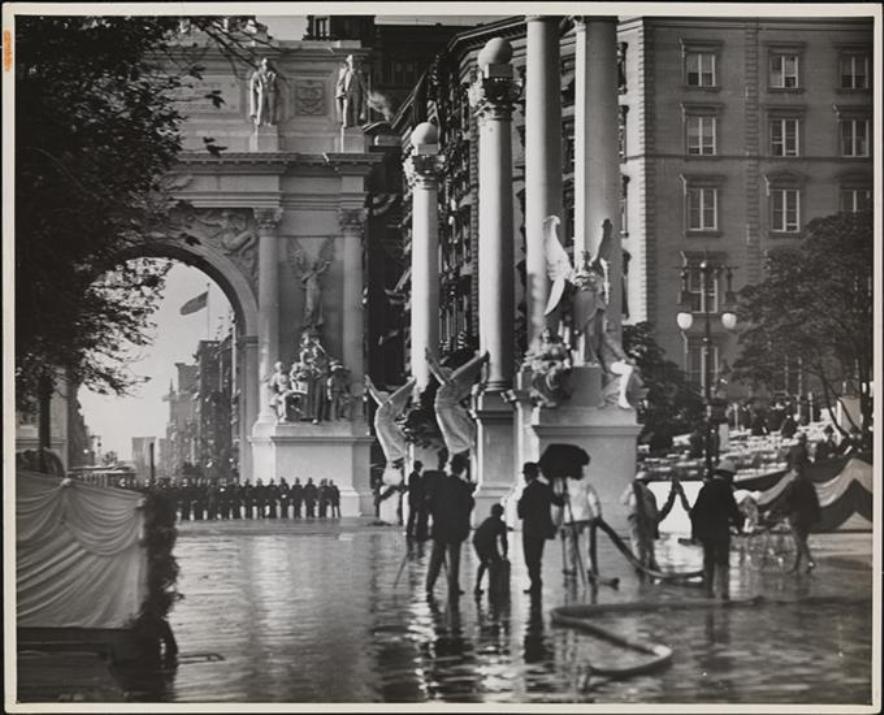 Madison Square Garden, just on the other corner of the park, was closed to construct the statue. For Dewey's triumphant arrival in New York in late September 1899, the entire city was lit up with 'fairy lamps' to greet the procession. The fireworks display for the event would be the greatest the city has ever seen.
It seems, however, that the Dewey Arch was massively rushed, built in "hot haste" according to reports. Although a great many petitioned for a permanent Dewey Arch in its place that winter, people had moved on by the winter of 1900 when it was unceremoniously torn down.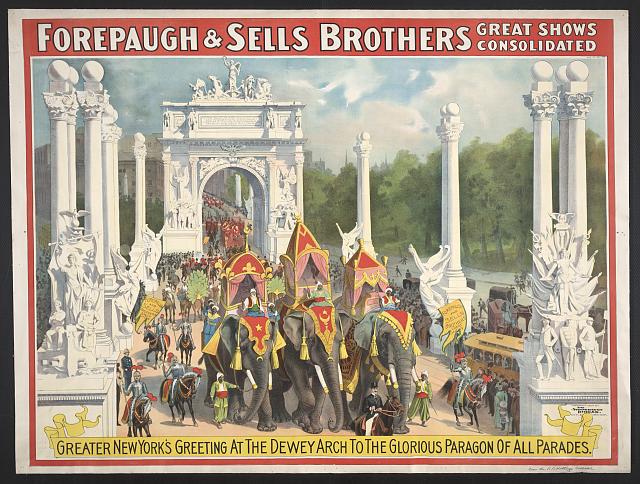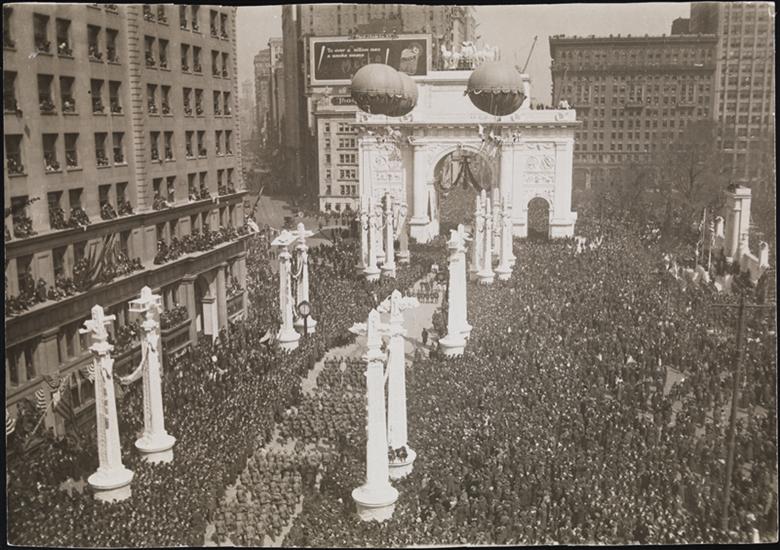 Victory Arch — 1918-20
By 1918, the area around Madison Square Park was quite a transformed place with the Metropolitan Life Insurance Company Tower and the Flatiron Building now in attendance to witness the fourth arch, built to honor those in New York who had died thus far in the battles of World War I.
This arch was equally as ornate as the previous arch occupant, designed by Thomas Hastings (co-architect of the New York Public Library). It was built in wood and plaster and also, apparently, in haste.
Below: The 'Altar of Jewels'Â glowing to signal victory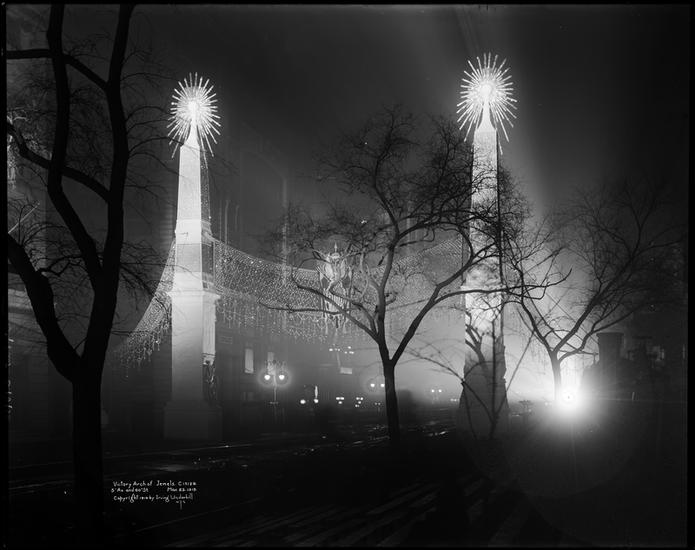 At the completion of the war, It was the focal point of a gigantic parade greeting arriving troops on March 25, 1919, a parade which turned quite rowdy. "The greatest crowd that ever gathered in New York City upon any occasion, and the most difficult to handle," was how the New York Times described it. "The worst point of disorder was the district around the Victory Arch at Twenty-Third Street, where thousands and thousands fought among themselves or combined against the police in an effort to get a vantage point." [source]
This arch was not spared either. It was soon villified as an icon of wasteful spending by no less than future mayor Fiorello LaGuardia. "The Altar of Liberty was renamed the "Altar of Extravagance," the Victory Arch "Wasteful Arch," and the Altar of Jewels — the "Arch of Folly."
It was ripped down in the summer of 1920, although the damage to the park would last throughout the year. [source]