I don't often review children's books on this blog, but then again, there are few that use New York City history in such a spellbinding way as Oskar and the Eight Blessings, a winter's tale spun from nostalgia.
Oskar, a waif with wide eyes and curly hair, is sent to New York by his parents under troubling circumstances. They are Jews in Nazi-controlled Europe and have sent their son away to an aunt who lives in upper Manhattan.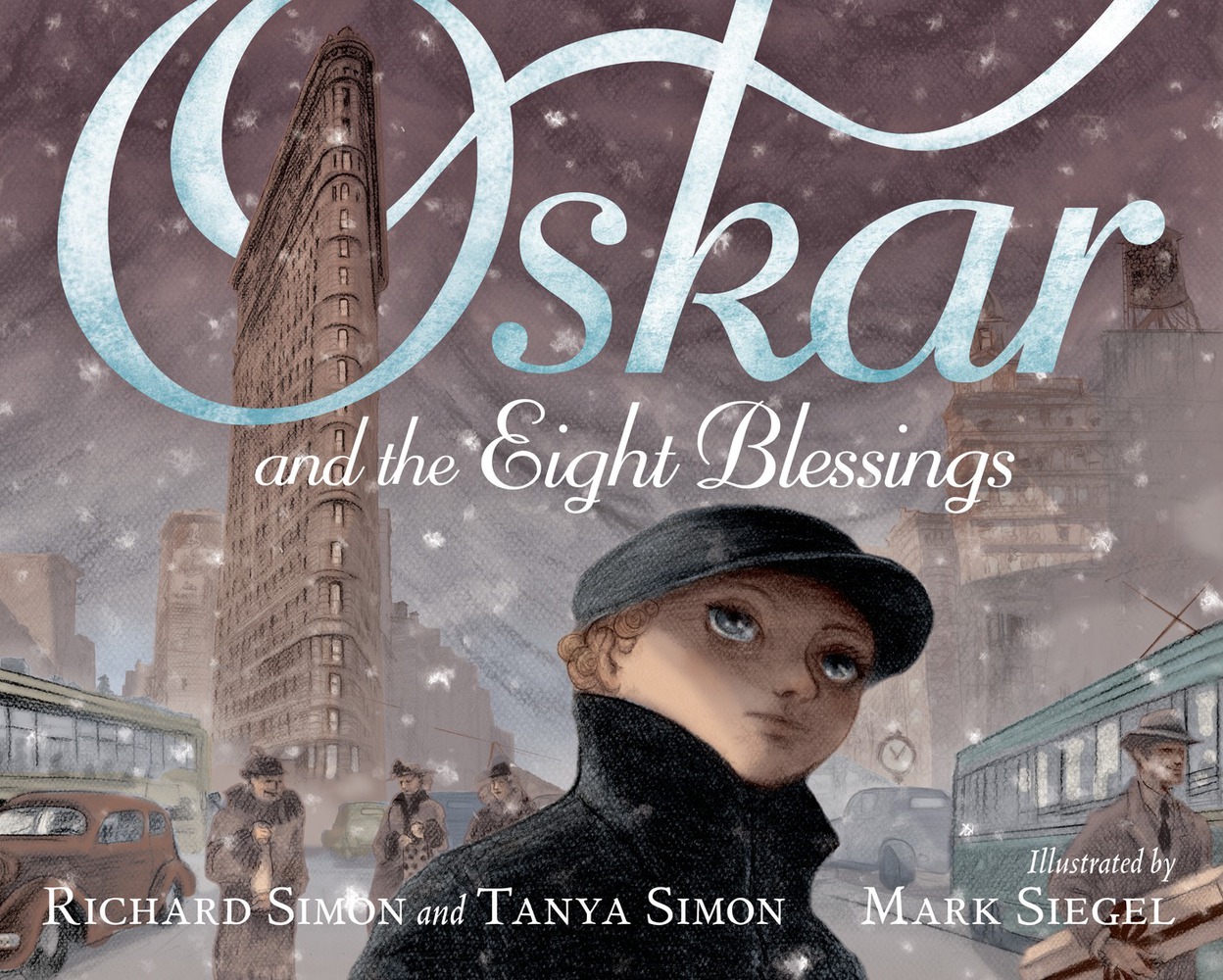 Nobody knows he's arrived in New York. It's during a snowstorm (albeit of the very best kind). He has to get to his aunt's house before sundown. Oskar just needs to walk 100 blocks by himself through a completely foreign and bewildering city.
His journey is the basis of an extraordinary story about generosity and kindness that, believe it or not, can still exist in New  York, can still exist, maybe, in humanity. Authors Richard Simon and Tanya Simon aren't setting Oskar out on a random landscape, but one uniquely tied to a specific time — the seventh day of Hanukkah 1938, which also happens to be Christmas Eve.
Through a gauze of magic realism, the New York Oskar experiences is a real New York. Oskar visits Trinity Church, Central Park, Carnegie Hall, the Dakota Apartments and other places, running into a host of New Yorkers (including a couple famous ones) who teach him a little something about being a decent human being.
I was brought to this book because of my interest in the work of illustrator Mark Siegel who I've been a fan of since Sailor Twain, his terrific graphic novel about Hudson River steamships and enchanted mermaids. His work here wonderfully captures New York as a sort of wistful historic mirage, a child's distorted gaze over a city, enchanting and endless.  His illustrations seem to generate warmth as the story progresses towards its poignant and beautiful ending.
Oskar and the Eight Blessings
Richard Simon and Tanya Simon
Illustrated by Mark Siegel
Roaring Brook Press
Macmillan Publishers