PODCAST Williamsburg used to have an H at the end of its name, not to mention dozens of major industries that once made it the tenth wealthiest place in the world. How did Williamsburgh become a haven for New York's most well-known factories and then become Williamsburg, home to such wildly diverse communities — Hispanic, Hasidic and hipster? Find out how its history connects with whalebones, baseball, beer, and medicine for intestinal worms. 
This was originally released on January 30, 2009.
NOW WITH BONUS CONTENT:Â So much has changed about Williamsburg in the past few years that the original show sounds a bit naive now! I've included an introduction explaining some of the changes that have recently happened.
A special illustrated version of the podcast on Williamsburg, Brooklyn (Episode #75) is now available on our NYC History Archive feed, via  iTunes or other podcast distribution services.  Chapter headings with images have been embedded in this show, so if your listening device is compatible with AAC/M4A files, just hit play and a variety of pictures should pop up.  The audio is superior than the original as well. (This will work as a normal audio file even if the images don't appear.)
For this and our older episodes (Episodes #5-#74), subscribe to The Bowery Boys: NYC History Archive feed, on iTunes, directly from our host page, or directly via our RSS feed.
South of the Williamsburg Bridge, 1915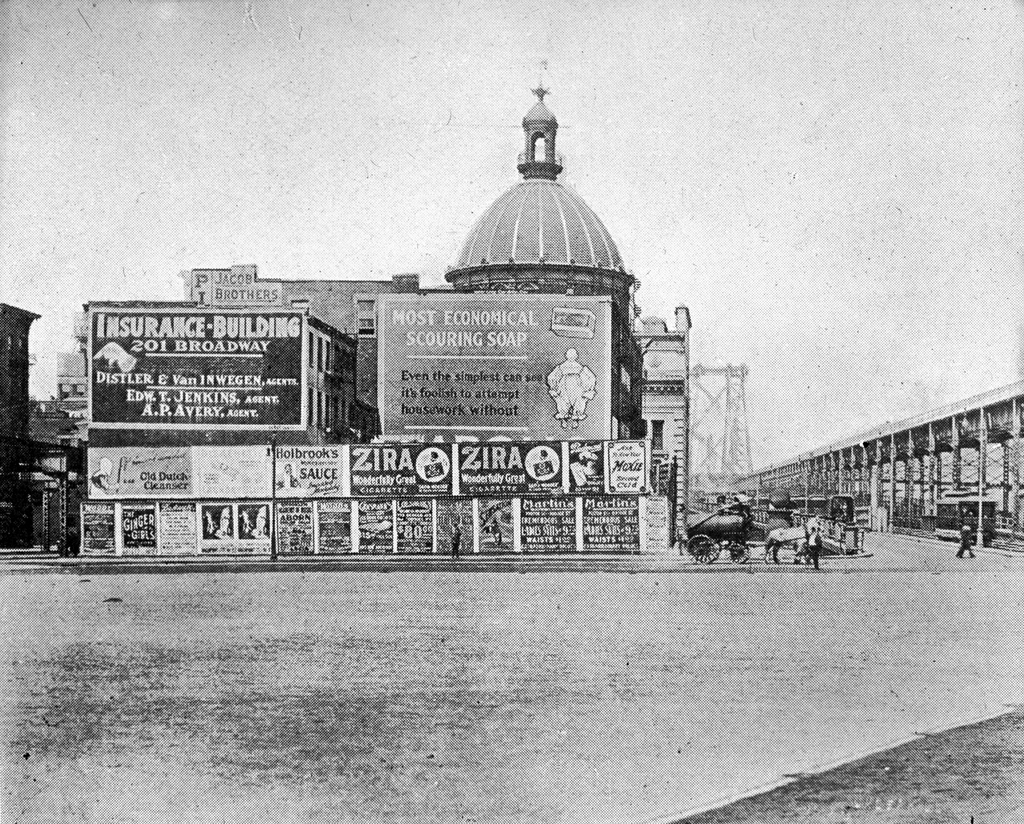 A map of the cities of Brooklyn and Williamsburg, sometime in the 1850s.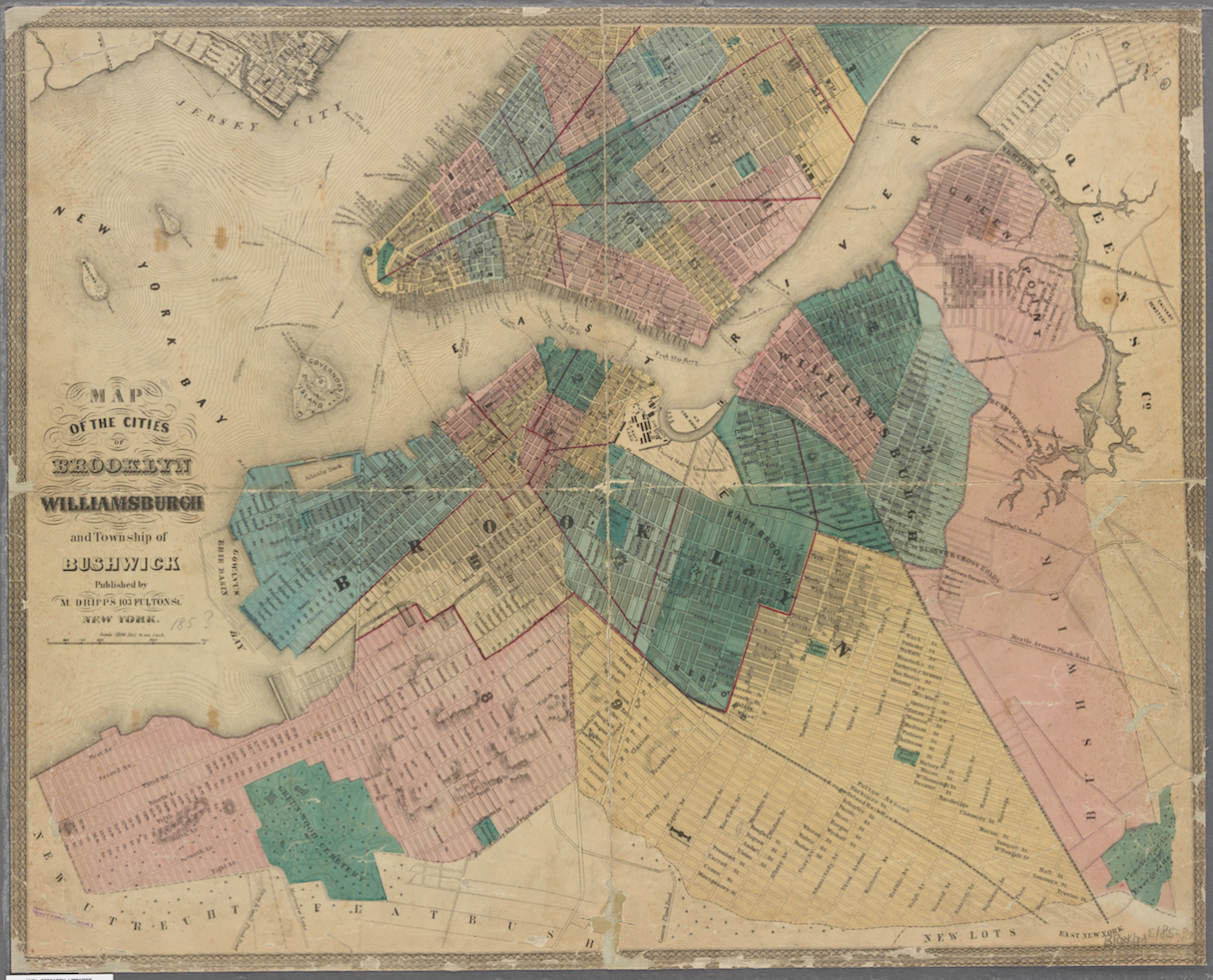 The corner of Graham and Metropolitan Avenues — aka this intersection — in 1935.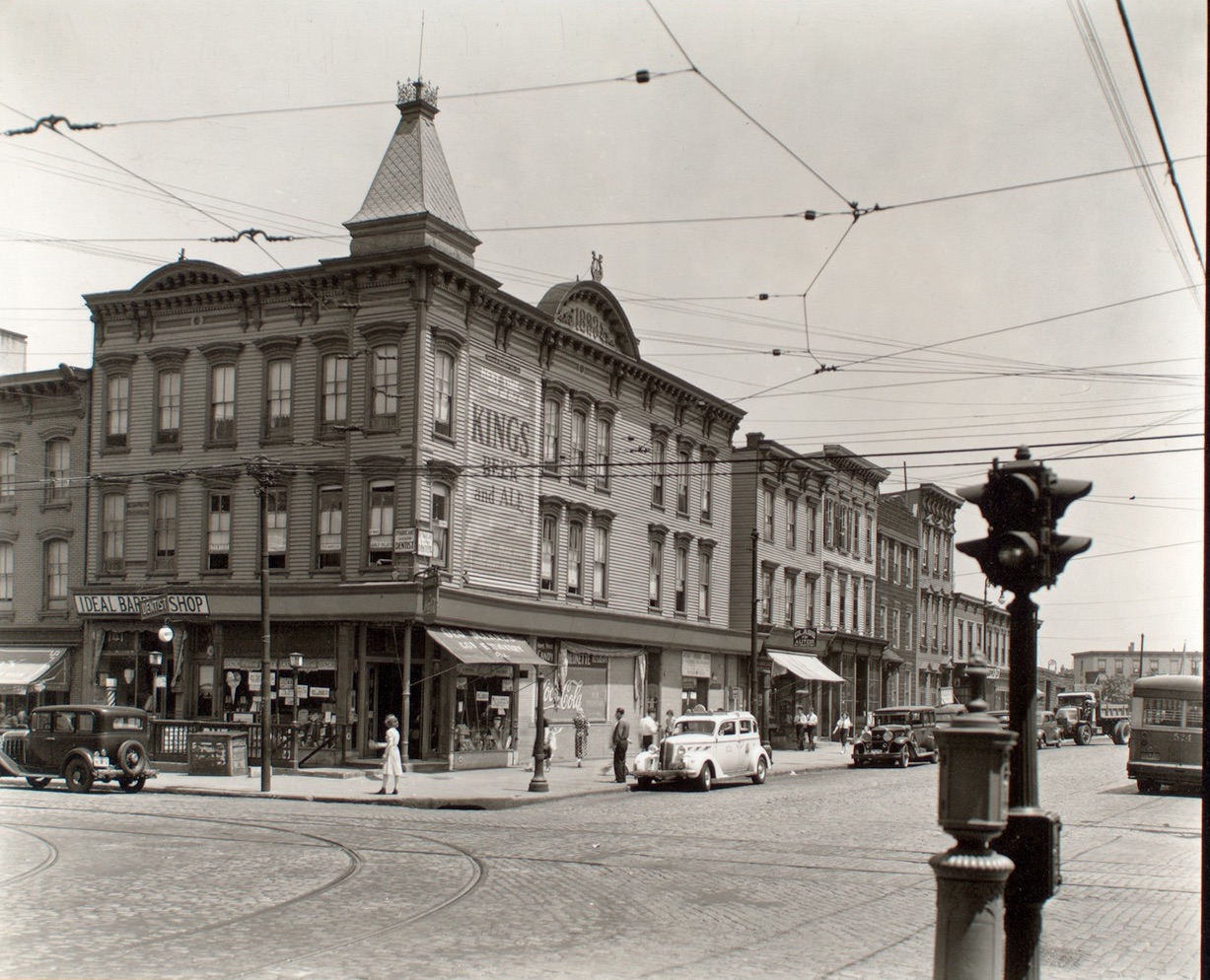 Powers and Olive Street (look here for the current view)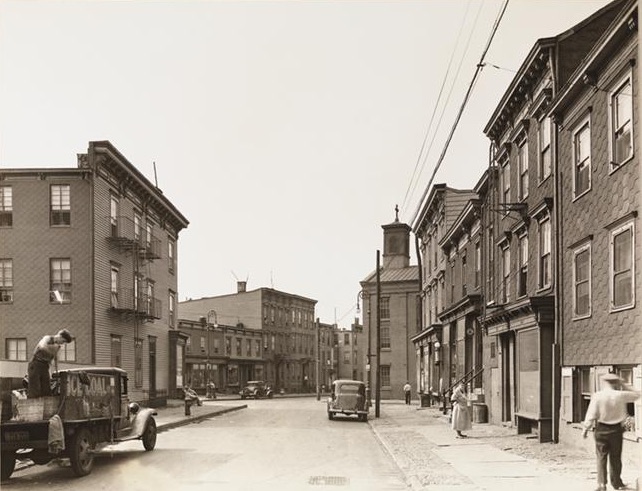 A photomechanical postcard of the Williamsburg Bridge Plaza. You can see the Williamsburg Savings Bank and the bridge in the distance.